I'm a sucker for cute products with cute packaging. So when I spotted a new line at Target called hello, I was intrigued:0)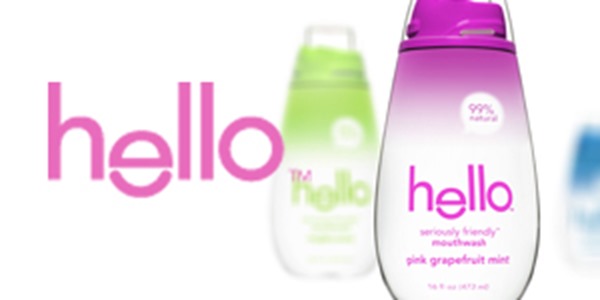 But when hello wanted me to try out some of their products I knew we were meant to be.  I date products for a while before I commit to them and invite them to become a part of my routine:0) So although we are still in the dating stage, I love bringing you guys new stuff that I really have an interest in! So, in a nutshell hello is a brand new (March 2013) super friendly, simple line of 99% natural oral care. Which includes toothpaste, mouthwashes and handy little breath sprays and even 50% recycled toothbrushes.
It also comes in four fun flavors:0)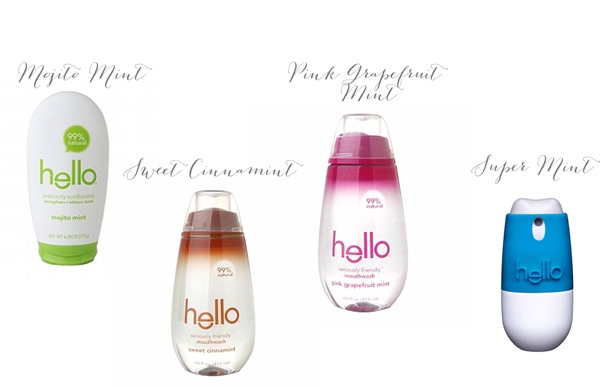 I've been using it for a few days now and I'm liking a few things about it. One, it looks super cute sitting on my counter. I mean there are TONS of products I use that I need to hide under my sink because well, they aren't dressed appropriately:0)  Two, the flavors are so fun. My fav is super mint toothpaste. But I'm a big mint fan and I like things super minty:0) Three, the breath sprays are perfect for on the go for those I don't have a toothbrush, but my breath is funky moments! We alllll have those and it's a great alternative for folks who don't chew gum. Four, the mouthwash doesn't BURN! Mouth washing is intense people. I can hardly do it. Seriously, why must it be so painful!!! But when I tried the pink grapefruit my mouthwash nightmares turned into a scene from the Sound of Music. Pleasant.  No more red eyes or dead taste buds:0) I even let the kids use it without the fear of them spitting it out immediately :0)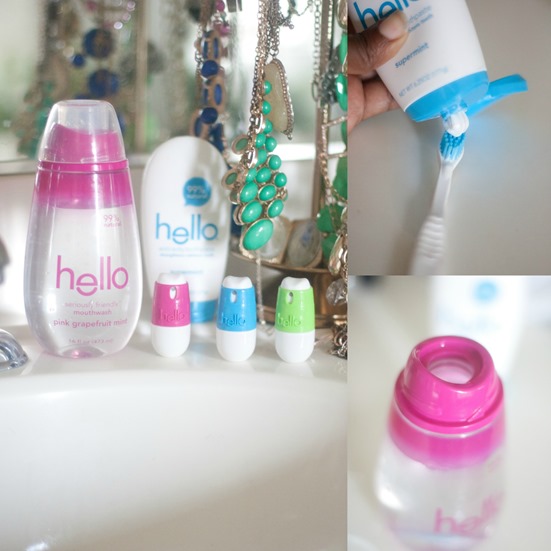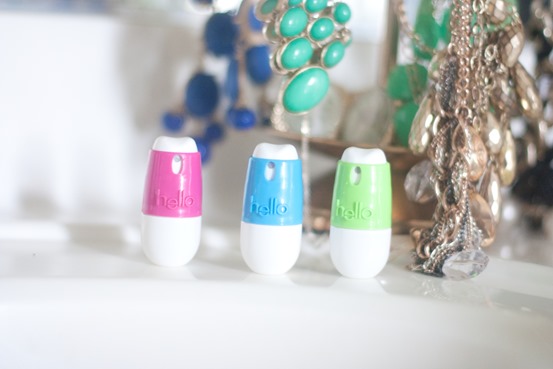 I also like the simple toothbrush design. Nothing frilly. No batteries or songs. Just simple, easy to hold, toothbrush.  The fact that they are going out their way to use recycled materials for this product makes feel a lot better once I toss it out! Just call me Mrs. Green:0)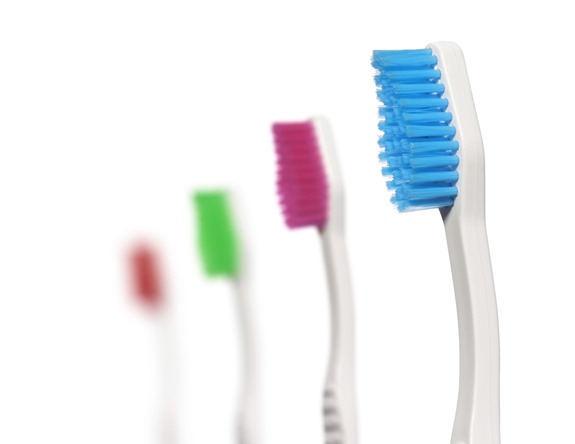 So the next time you see hello on the shelves you'll know a little more about this brand and won't hesitate to try it for yourself! If you do decide you can pick up a coupon from here on the hello Facebook page. 
You can purchase hello at Walgreens, Duane Reade (NYC), and in select Targets. More retailers are coming soon! Are you an online shopper?  Get your friendly at  soap.com, vine.com or drugstore.com!
This is a sponsored post. A Place for Us may have received payment or trade in exchange for this post. But I only recommended products I like, love and use!
0