Gift Ideas from The Home Depot
This post is sponsored and may contain affiliate links, please read my disclosure policy.
This post is sponsored by my friends at The Home Depot. All opinions are mine!
Christmas is coming and with that comes a lot hustle and bustle! If you're like me I like to think about gift giving a little early so I can take advantage of some deal but also I don't want to feel so rushed as we get closer to Christmas Day.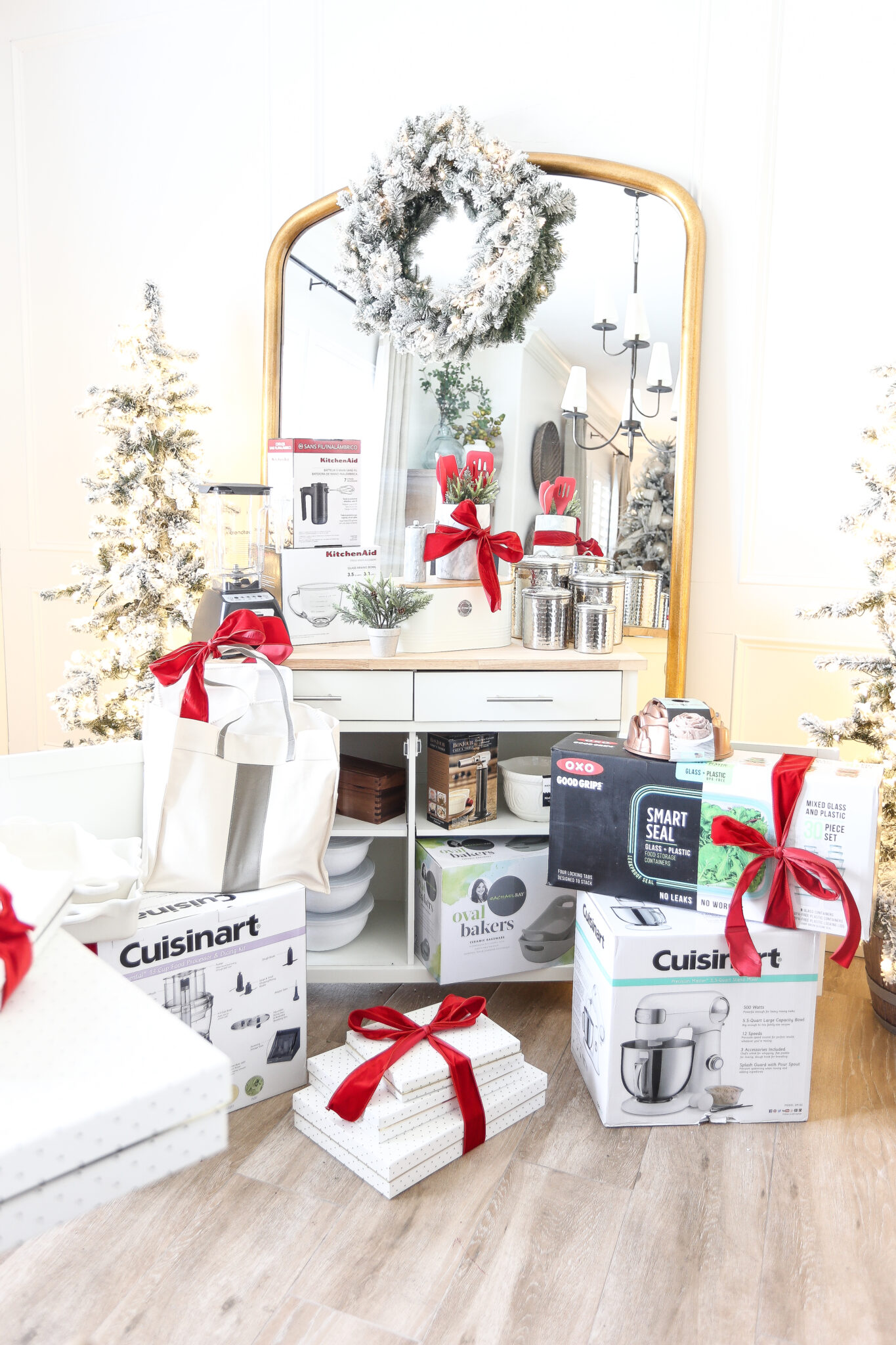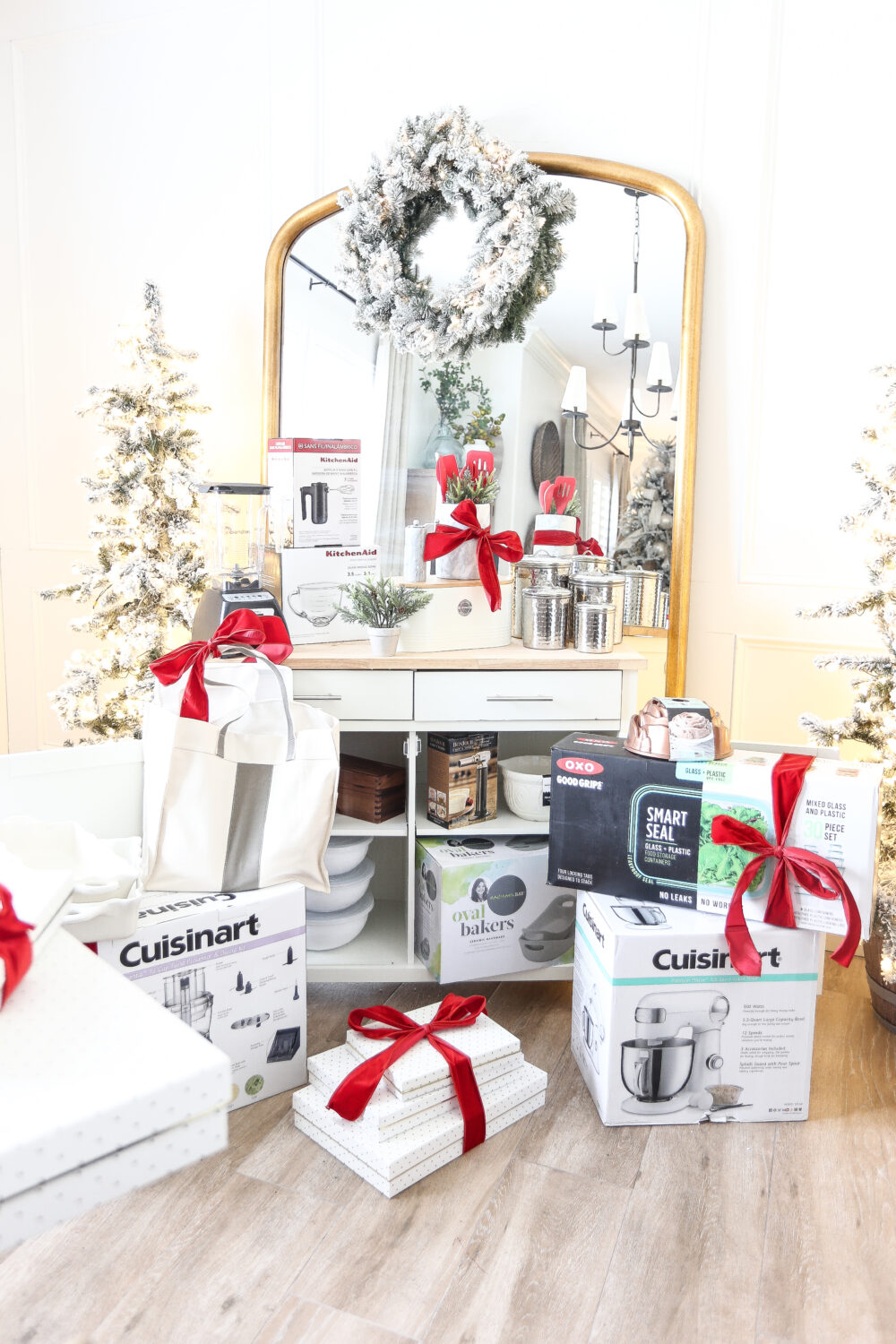 All year long I've been introducing you guys and getting familiar with all That the HomeDepot.com/decor has to offer. We've made over our bedroom, updated our entryway and even gave our living room a little lift with all products from homedepot.com/decor. 
As we head into the holiday season I want to give you another reminder of all that The Home Depot has to offer across their website! You can find the PERFECT gift for loved ones on your list who are in need of some upgrades in the kitchenware department! Take a look at some of my favorite gift ideas.
Make a simple gift for your favorite hostess by combining a marble crock which is a timeless kitchen essential and some festive red kitchen tools that come in a set of four. Wrap it up in a little bow and you have yourself a sweet little gift! See my Instagram stories for a few more ideas.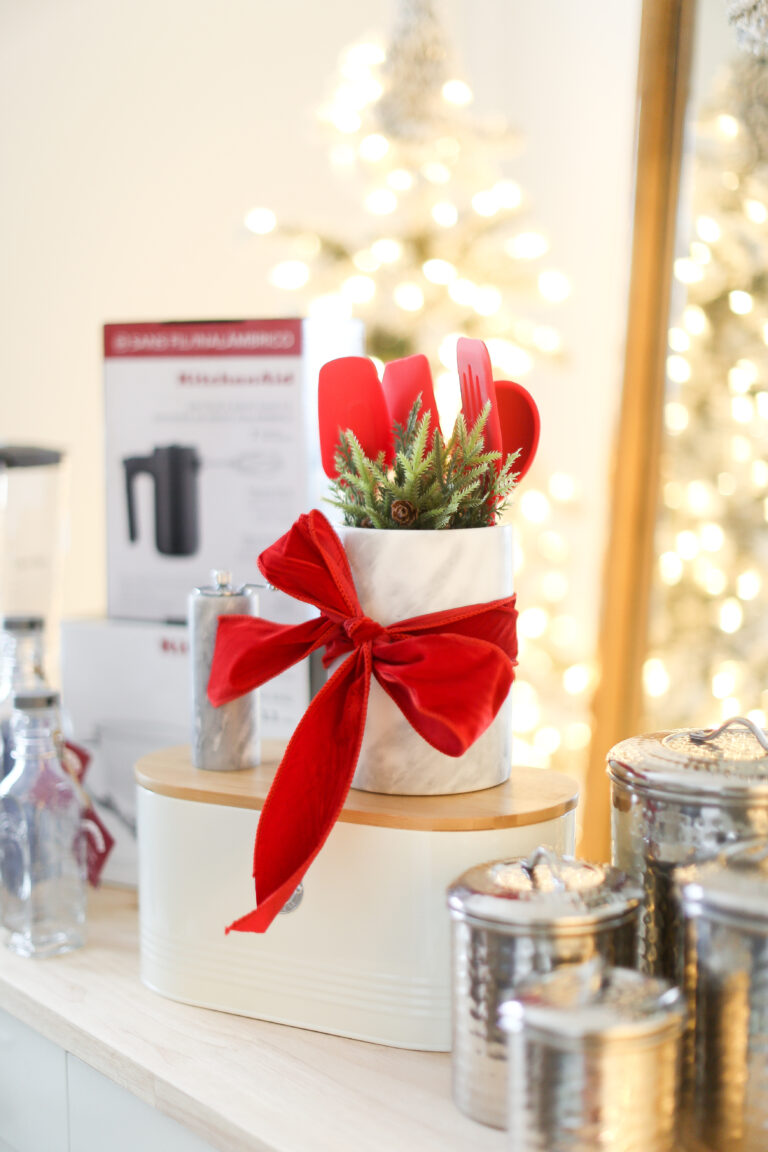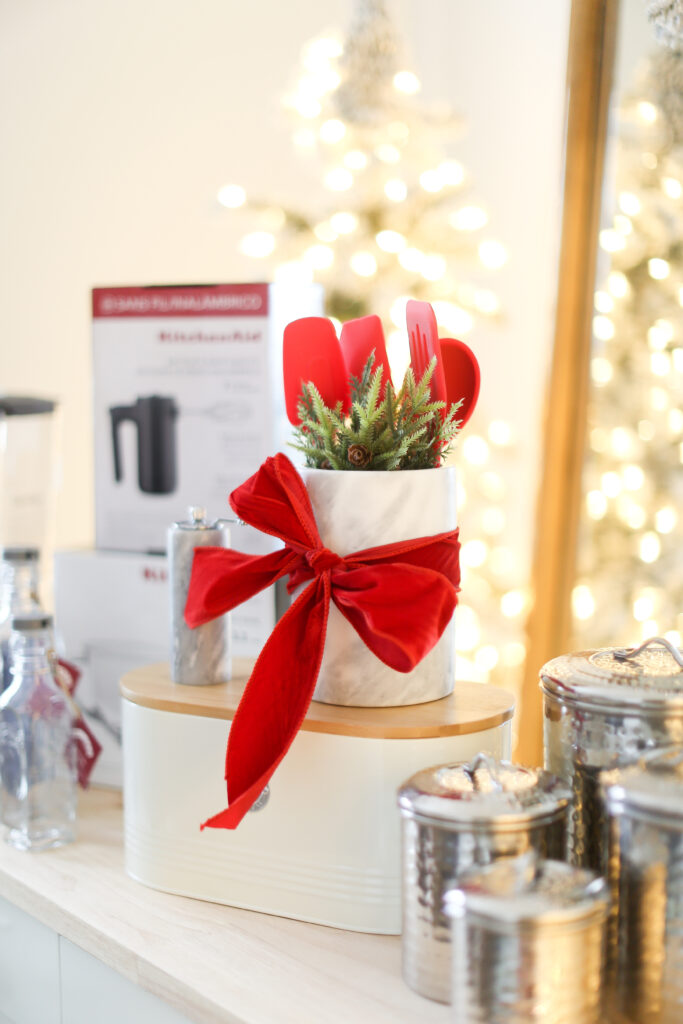 Featured Products:
If you have a Kitchen Aid lover your going to love this deal happening Black Friday weekend! But if they already have a Kitchen Aid mixer you can get them this gorgeous glass bowl.
Kitchen aid also has a line of cordless small appliances like this hand mixer that's perfect for smaller spaces. The matte black is such a great color for more modern spaces too! Love that finish!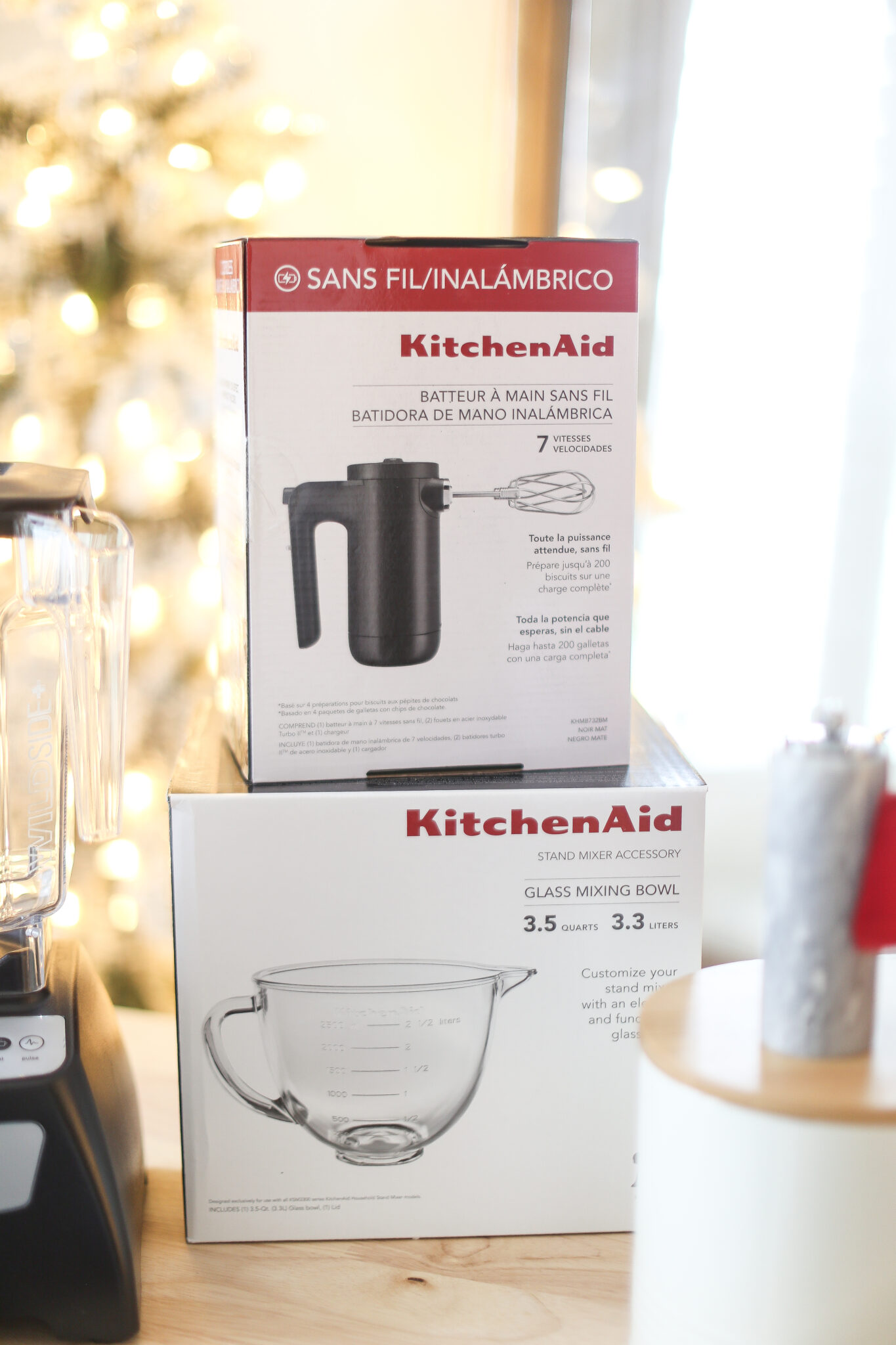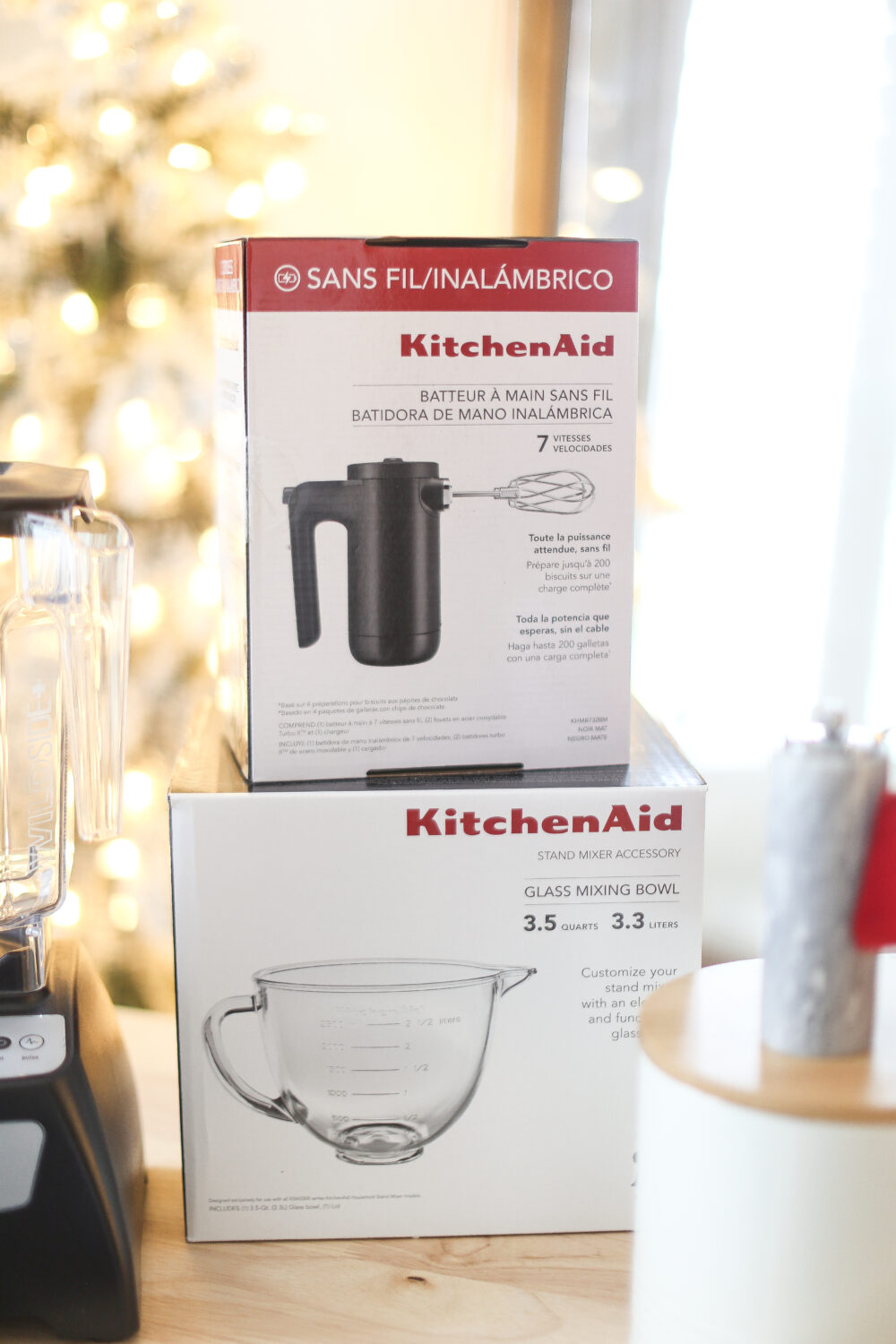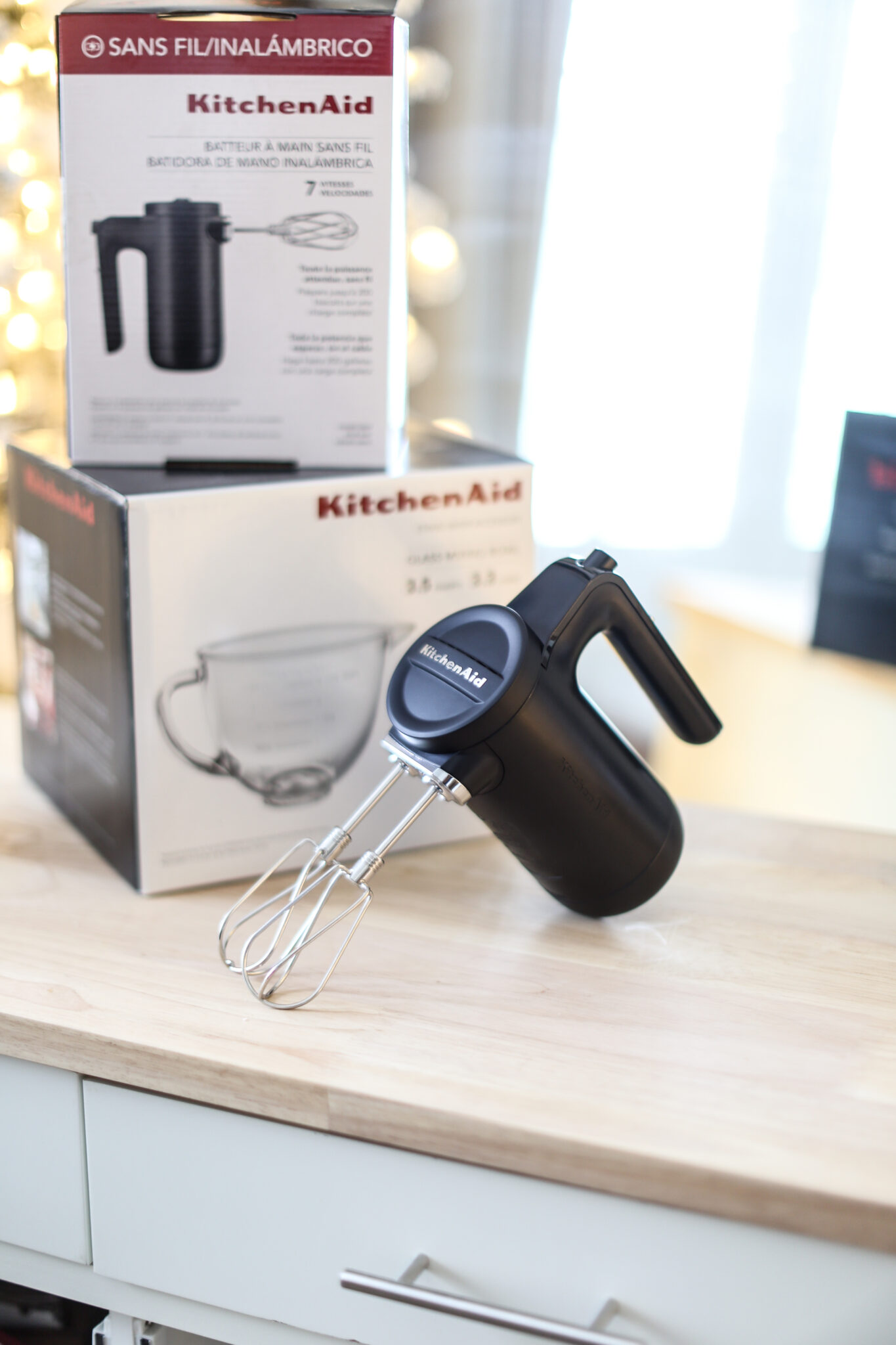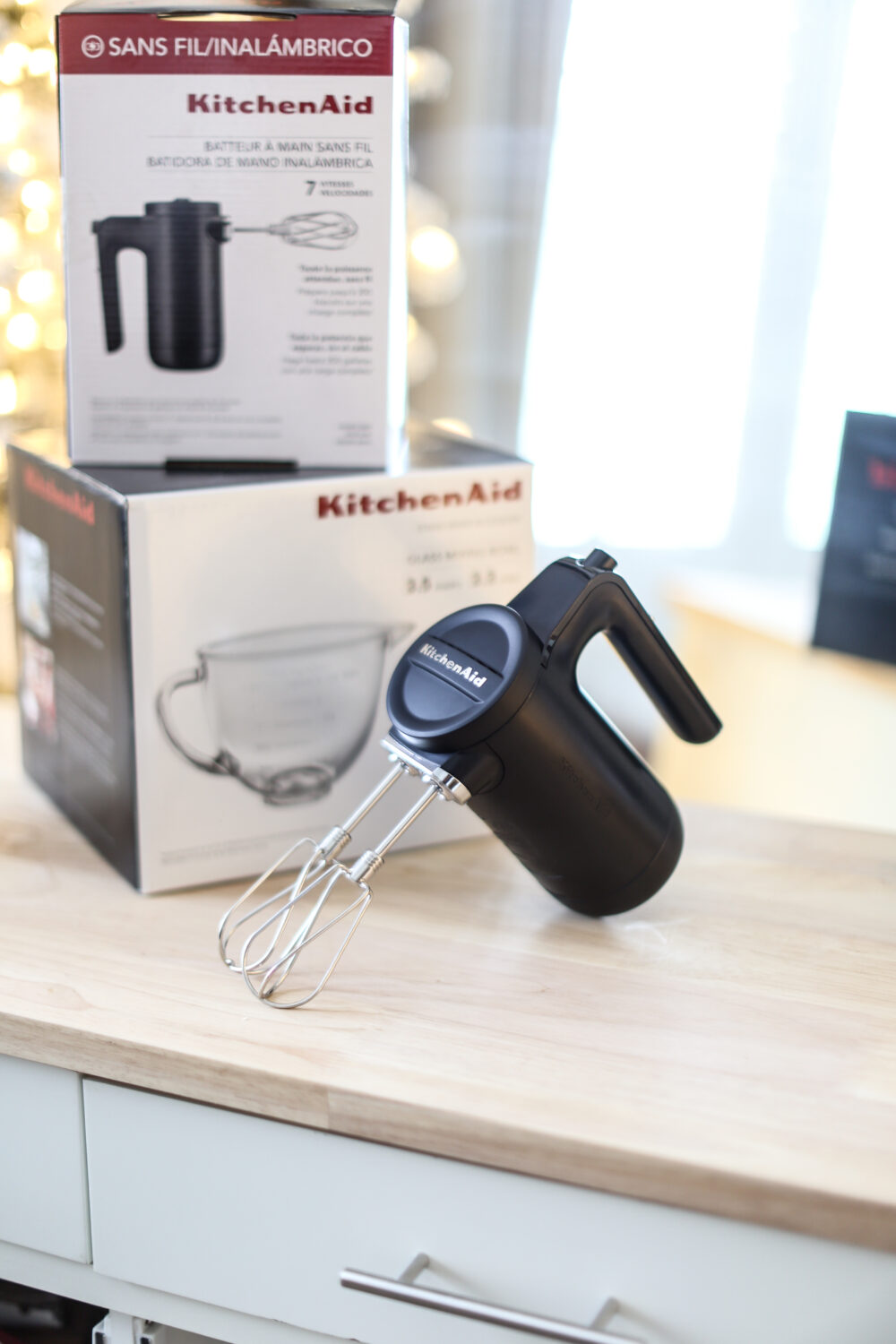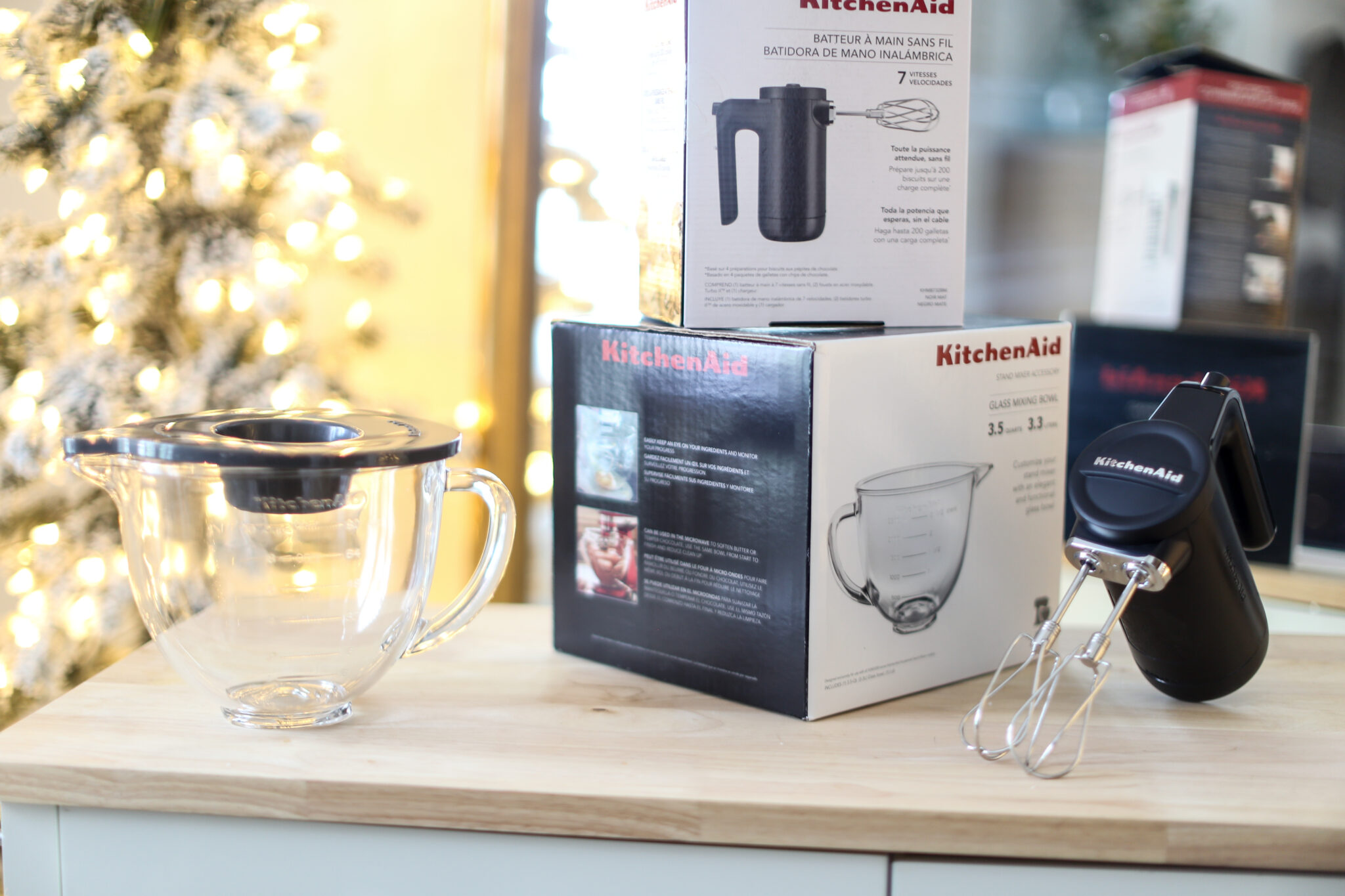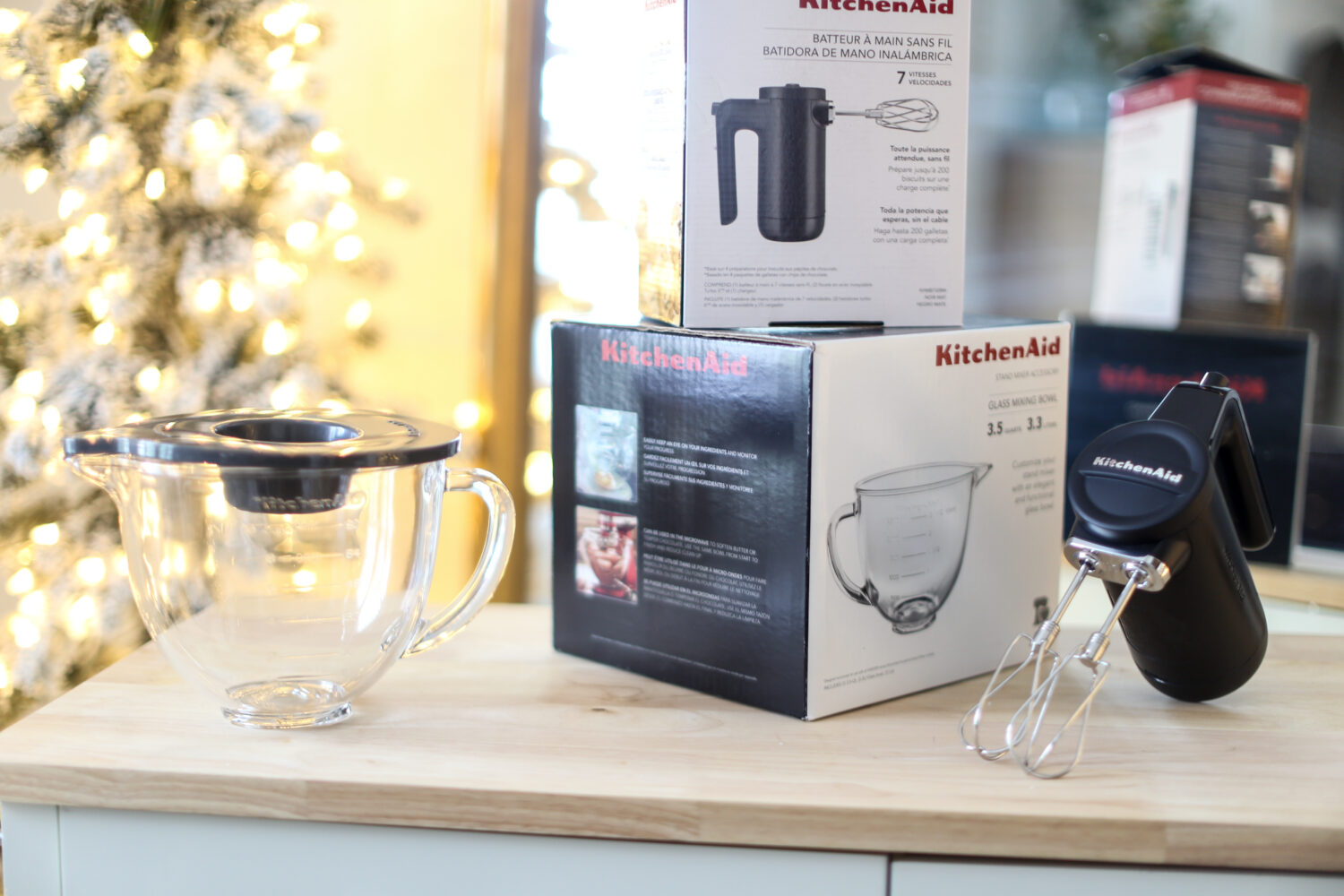 Featured Products:
If you're looking for a two for one gift, use this tote from The Home Decorators collection to hold some of your gifts in! Entertainment trays and even cookie trays are a perfect fit for this oversized tote! So not only are the getting a bag full of kitchen essentials they can use this multifunctional tote again and again.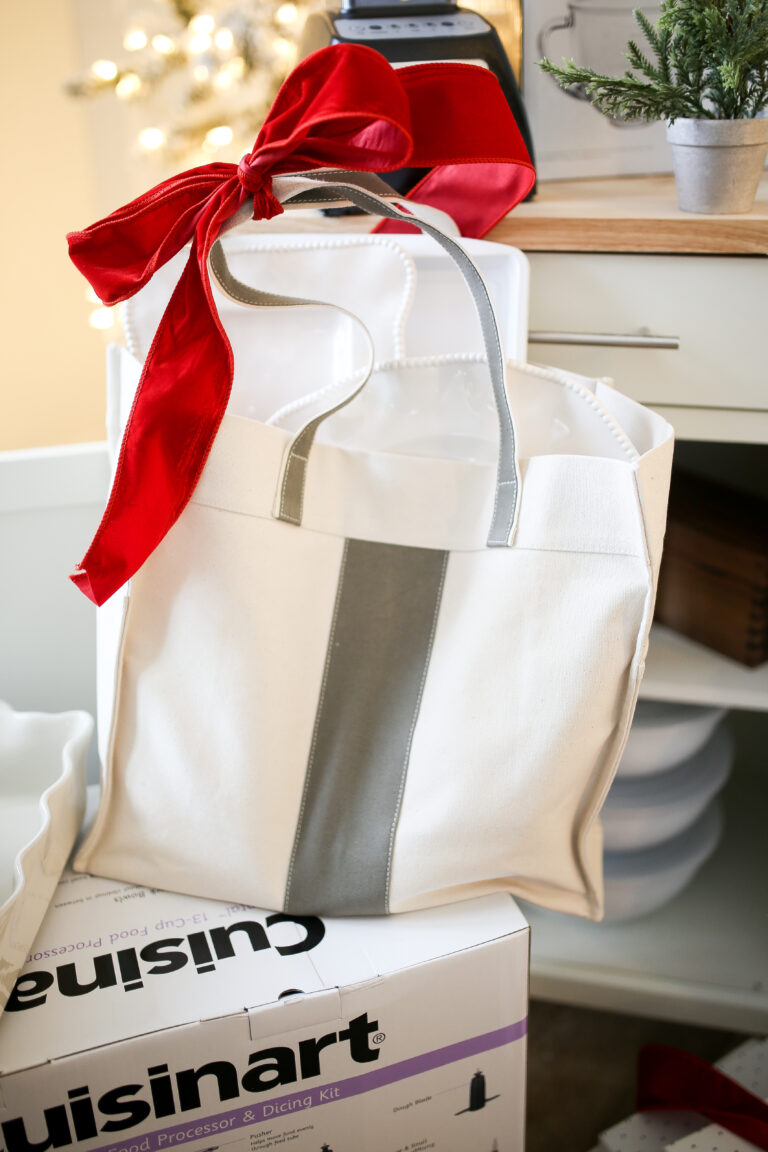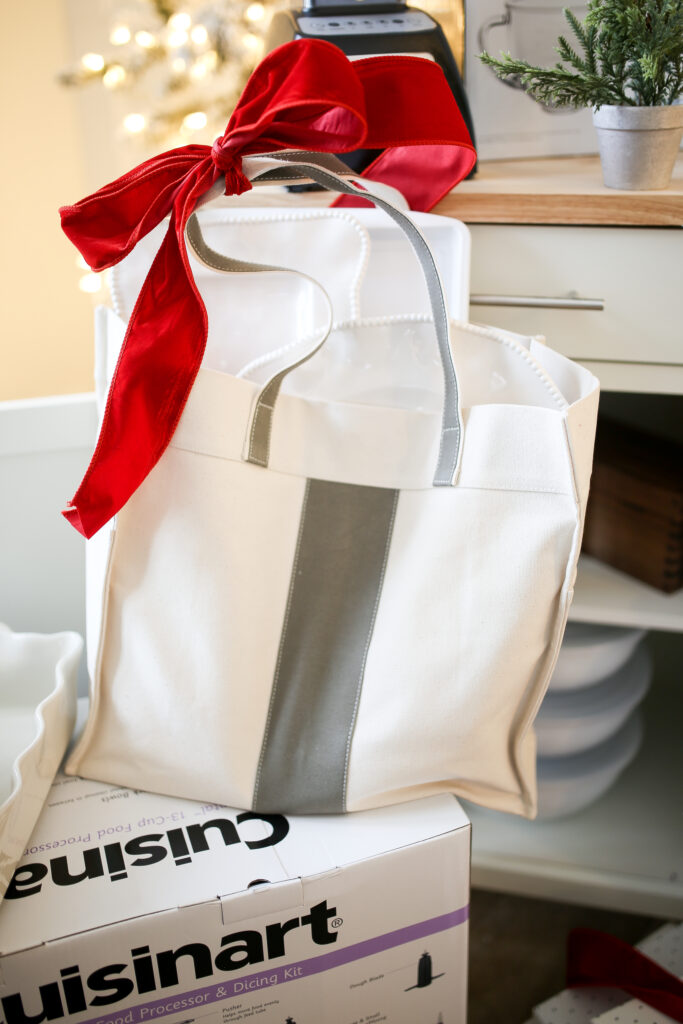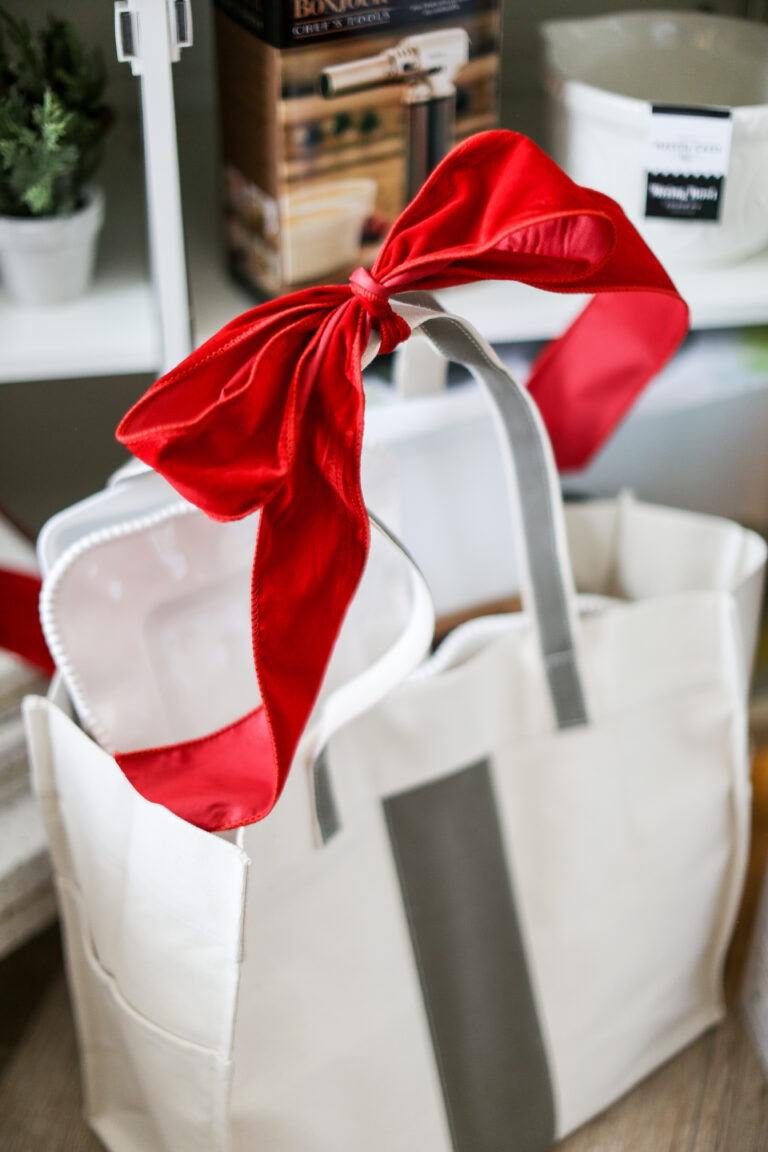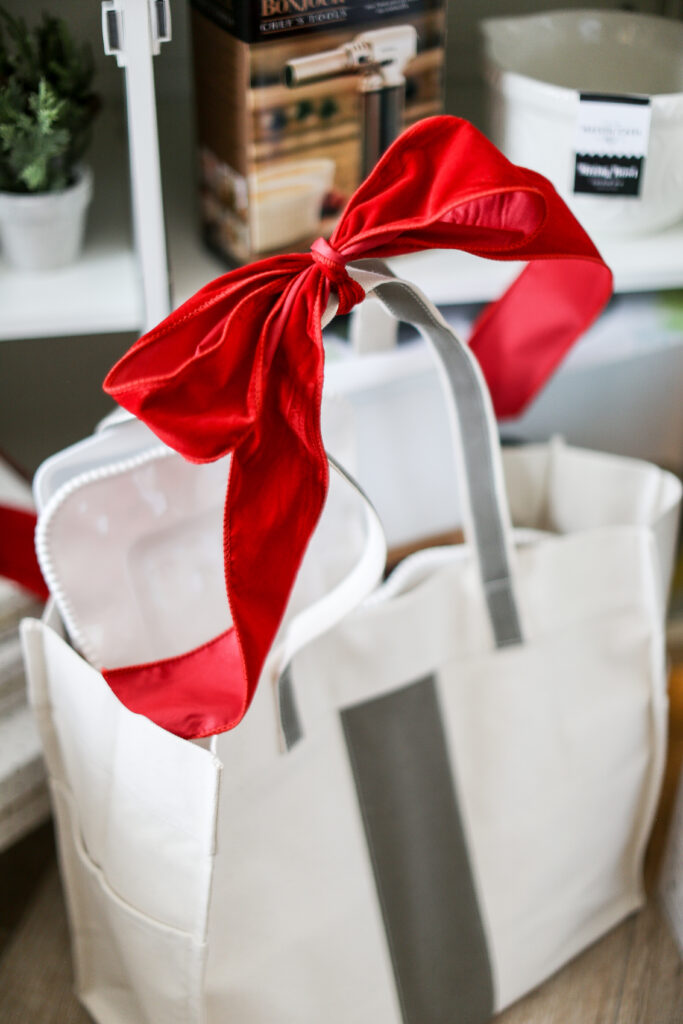 Featured Products:
BLACK FRIDAY DEAL: This portable kitchen island is also another idea for a young adult moving into a new place, a budding chef who needs some extra prep room or for anyone who might need some extra storage in their small kitchen.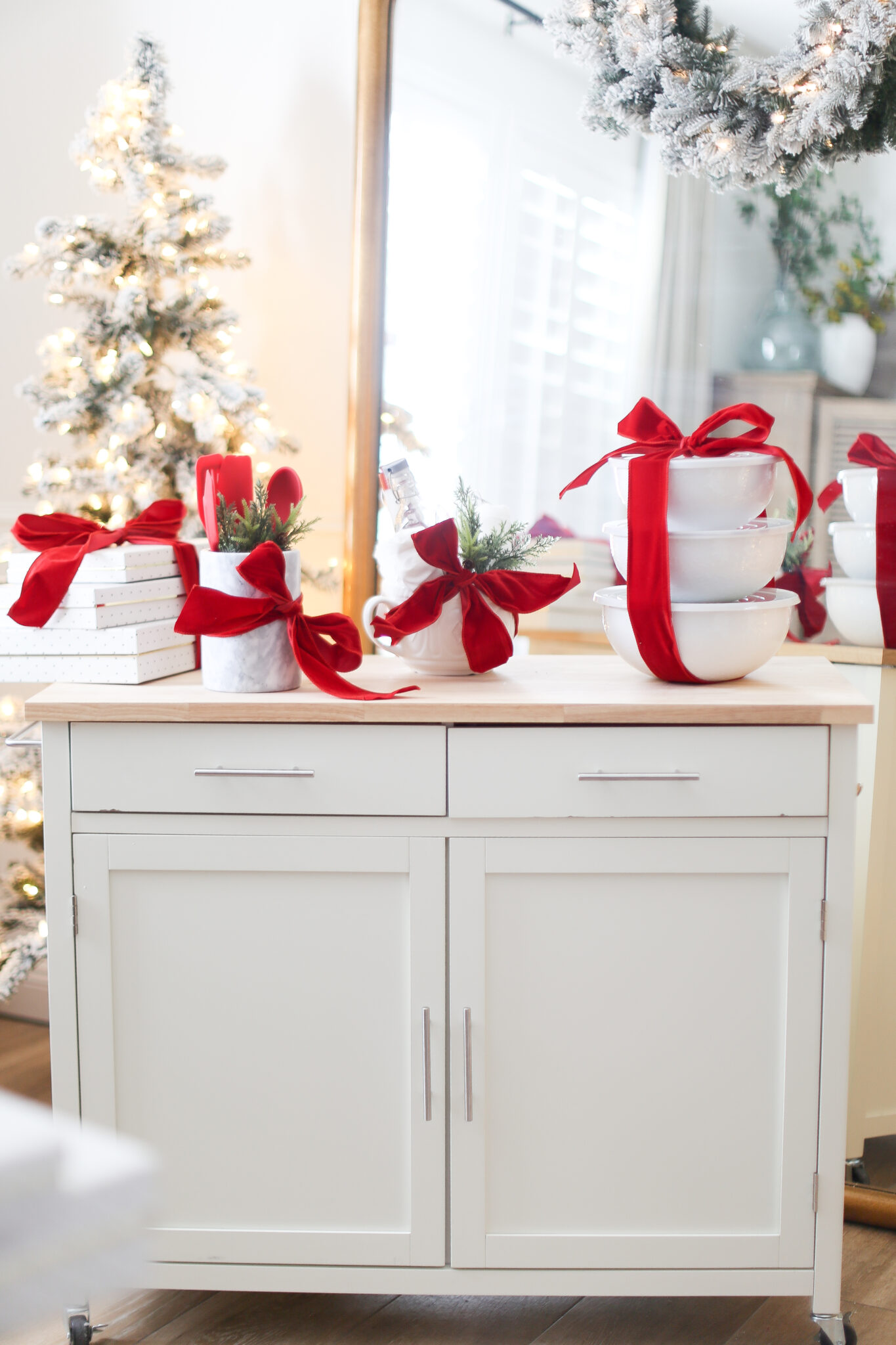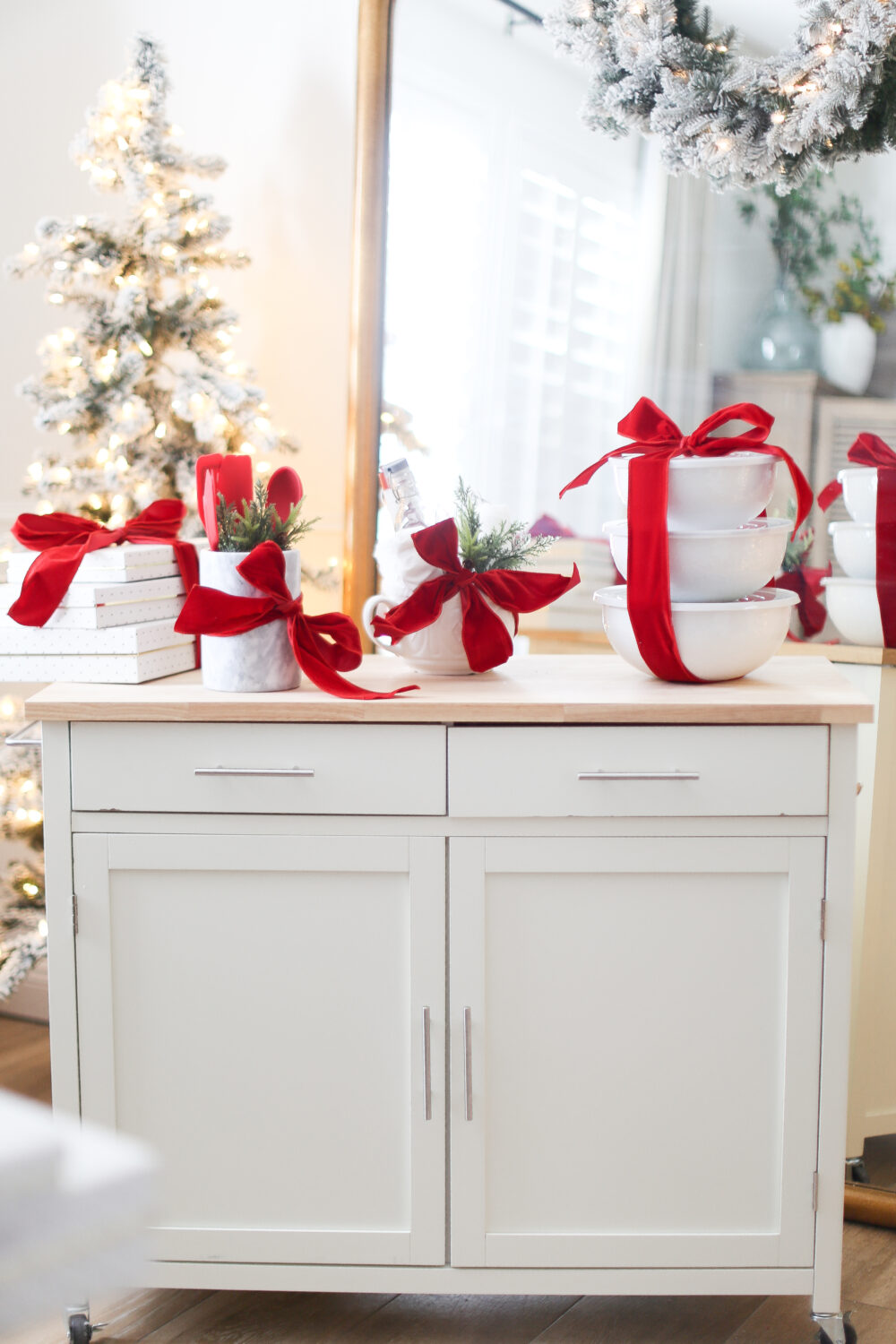 StyleWell has mad a fabulous rolling kitchen island that has plenty of storage and a real wood top for chopping and prepping. 
Home Depot Gift Ideas
Here are some other favorite gift ideas in every price range!
This set of glass jars by Kilner would be a great idea for homemade vanilla extract or syrups! Add a wooden heirloom recipe box for all your favorite recipes and you've got a great gift!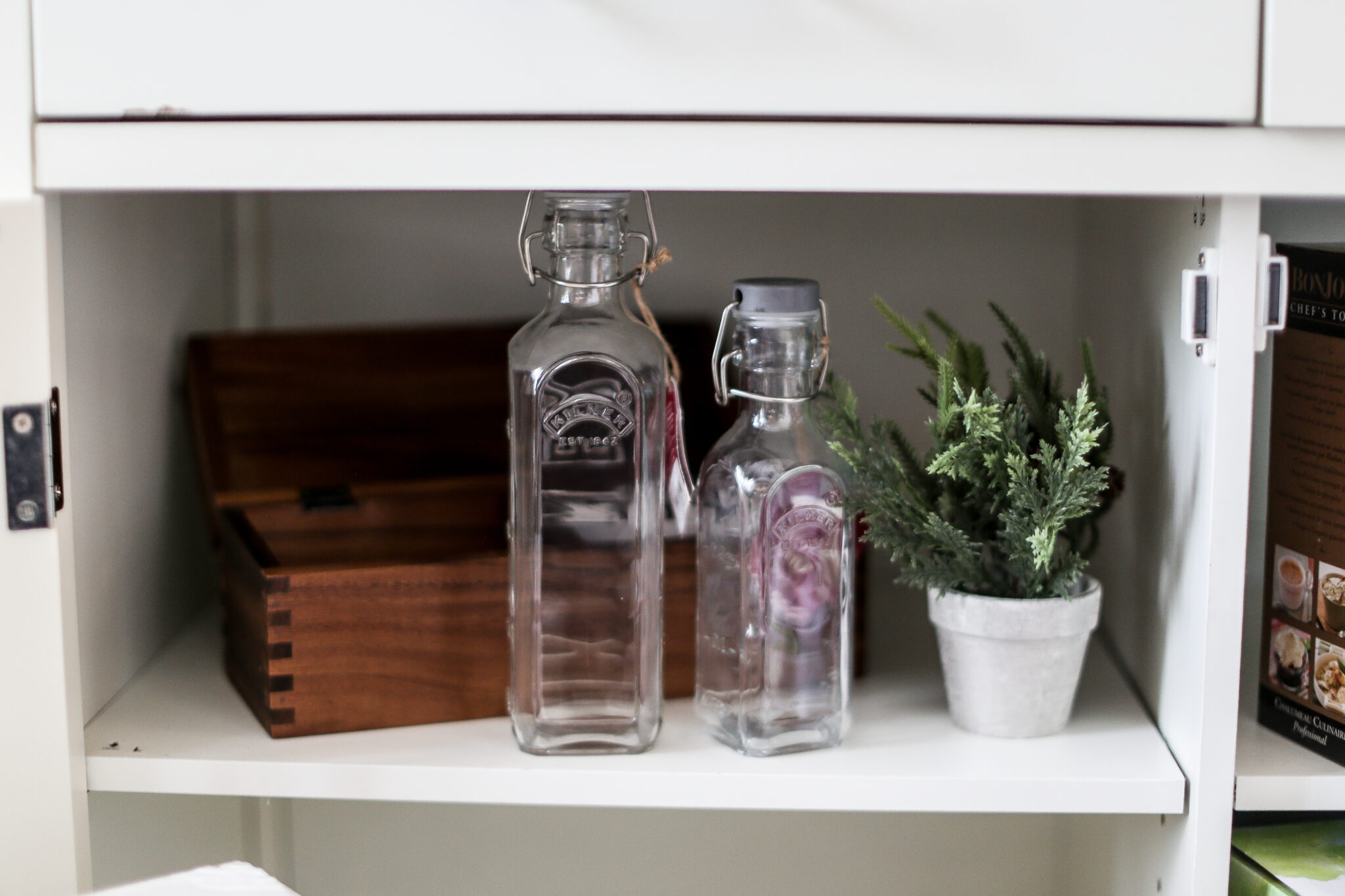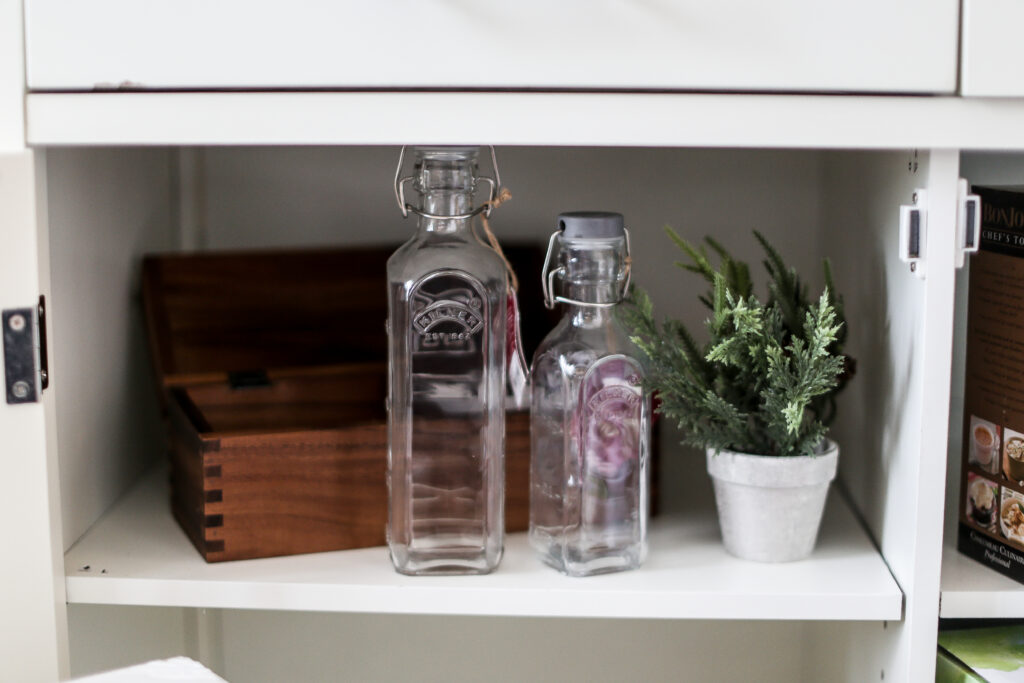 A Cuisinart upgrade would make any homeowner happy on Christmas morning! Surprise mom, dad or your brother and sister with a new food processor that is a kitchen work horse! This 13-cup food processor comes with a dice kit that has two stainless steel blades and two discs which makes quick work of chopping nuts, pureeing soup, slicing tomatoes, shredding cheese and more!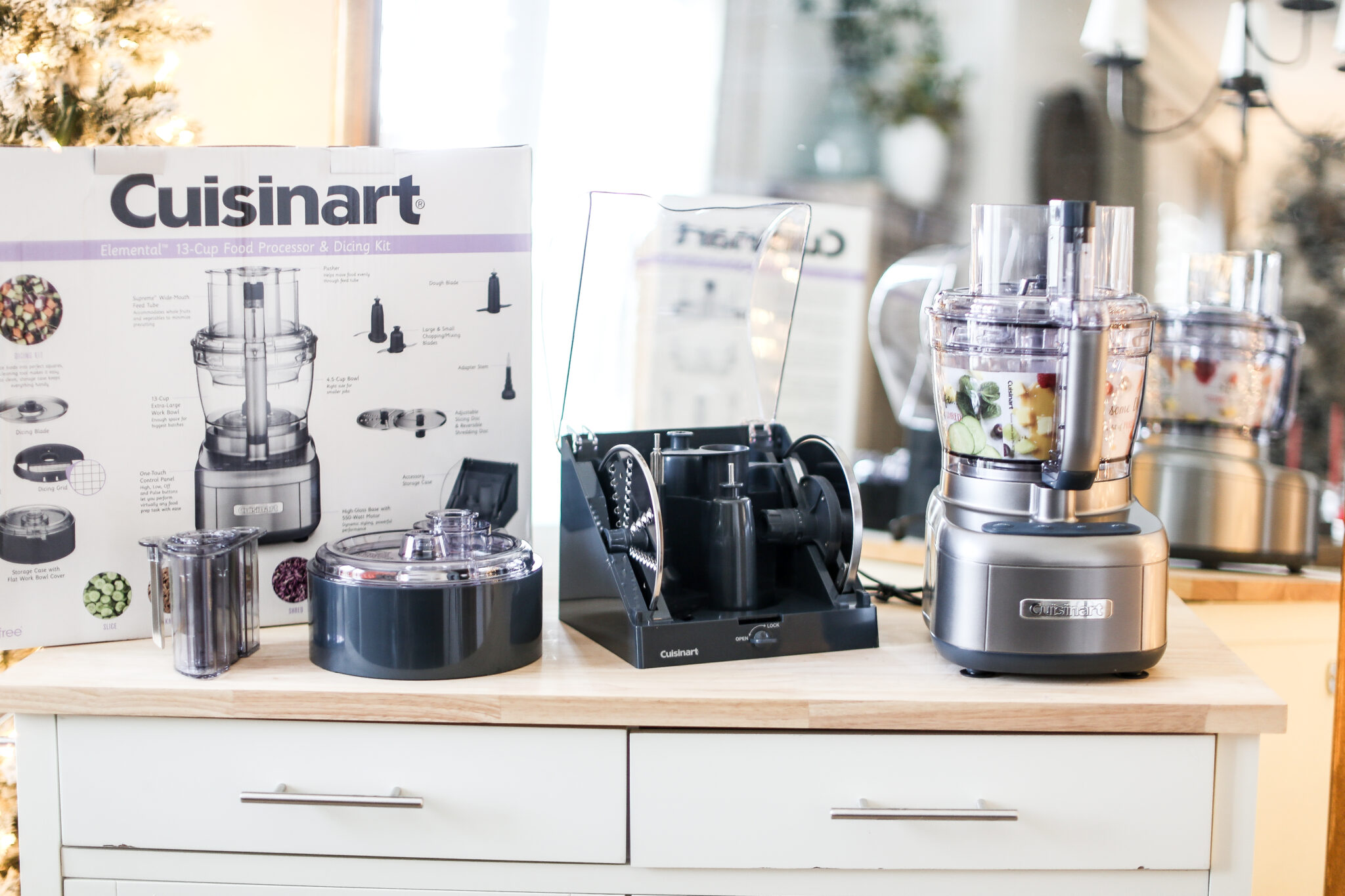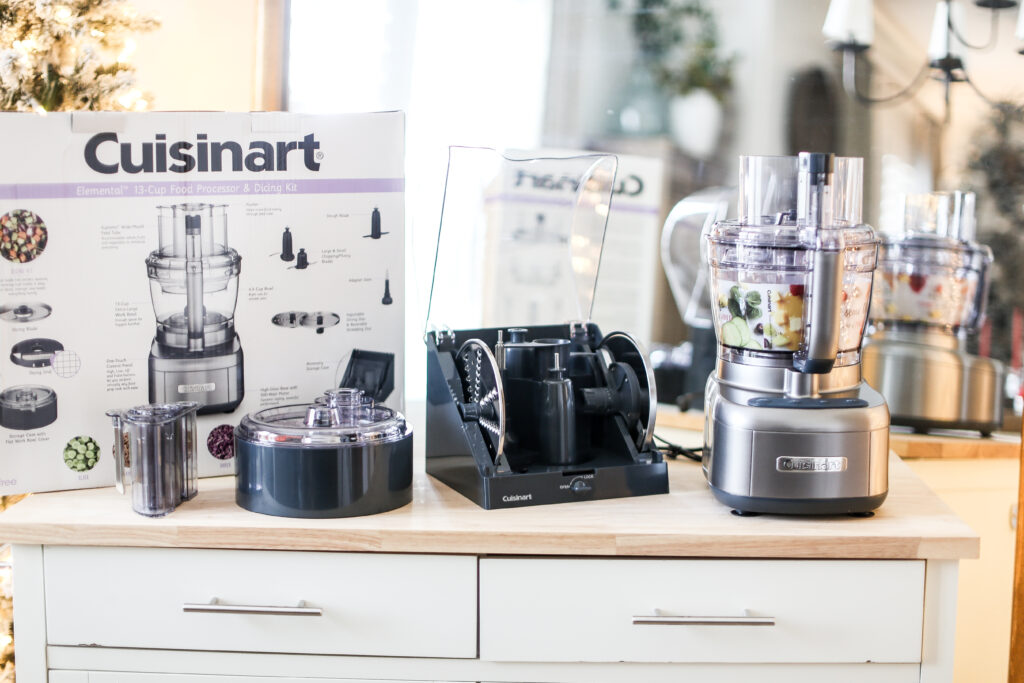 You can also gift this Cuisinart Stand Mixer. A great choice if your looking for something a bit different and unique for the kitchen! It includes a chef's whisk, dough hook, and flat mixing paddle. The mixing bowl and all accessories are dishwasher safe, and the stand mixer is available in ruby red, white linen, onyx, periwinkle blue, robin's egg!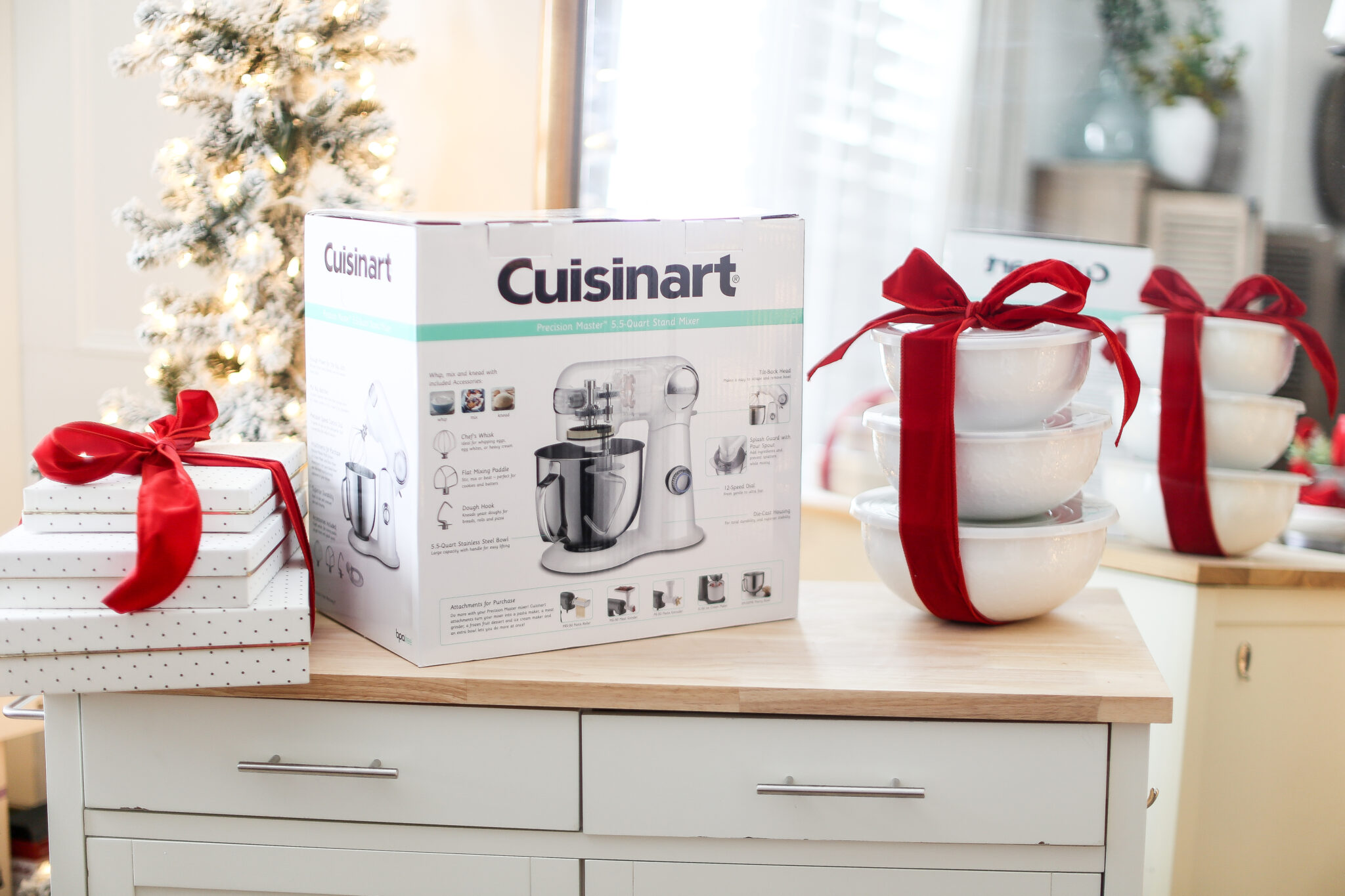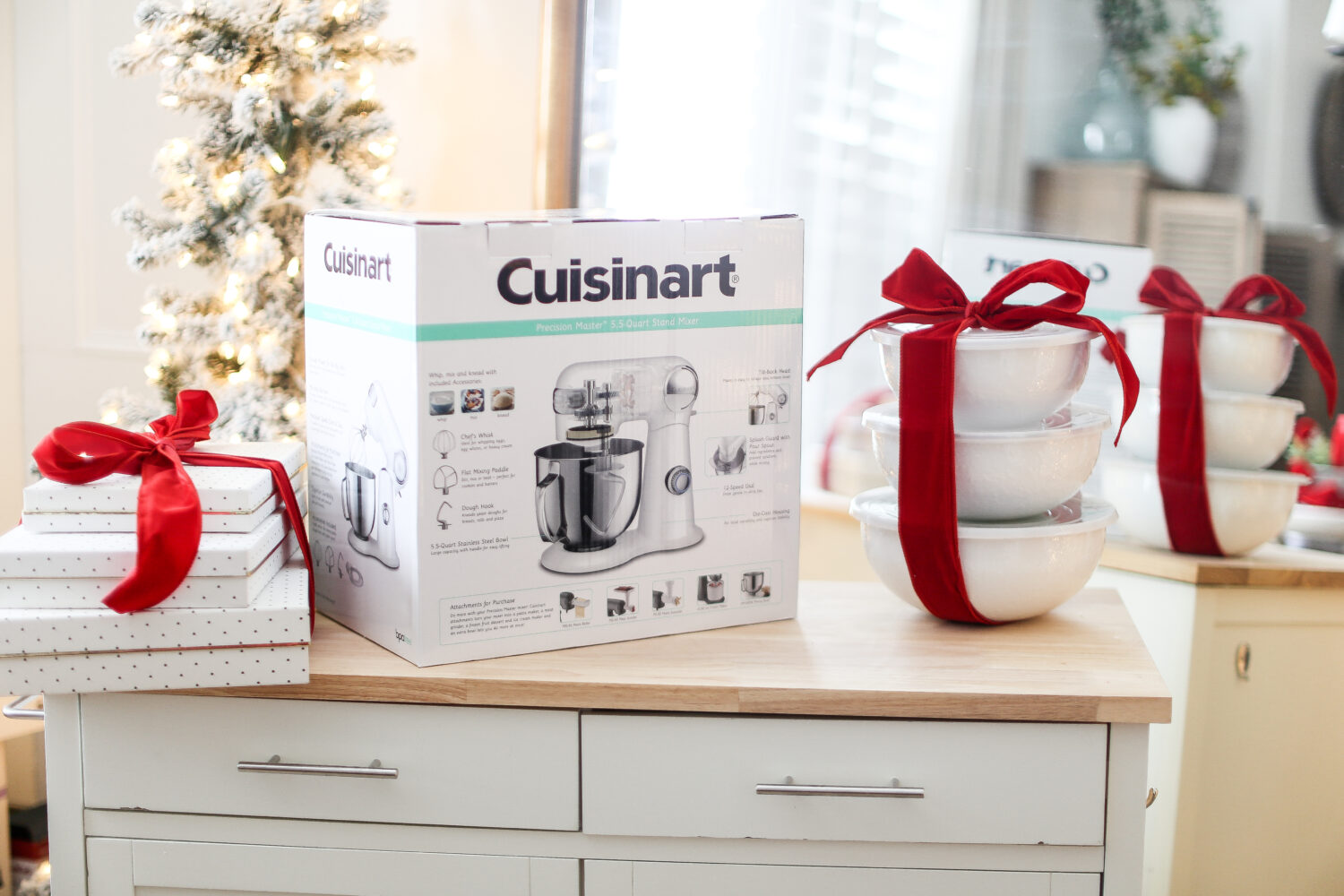 BLACK FRIDAY DEAL: This Blendtec blender is also a winner and best-seller at homedepot.com/decor! With AMAZING reviews and programmed cycles that make it easier than ever to create smoothies, salsa, hot soups and more Every Blendtec is professional-grade with some of the most powerful motors in the industry! Look out for the Black Friday special!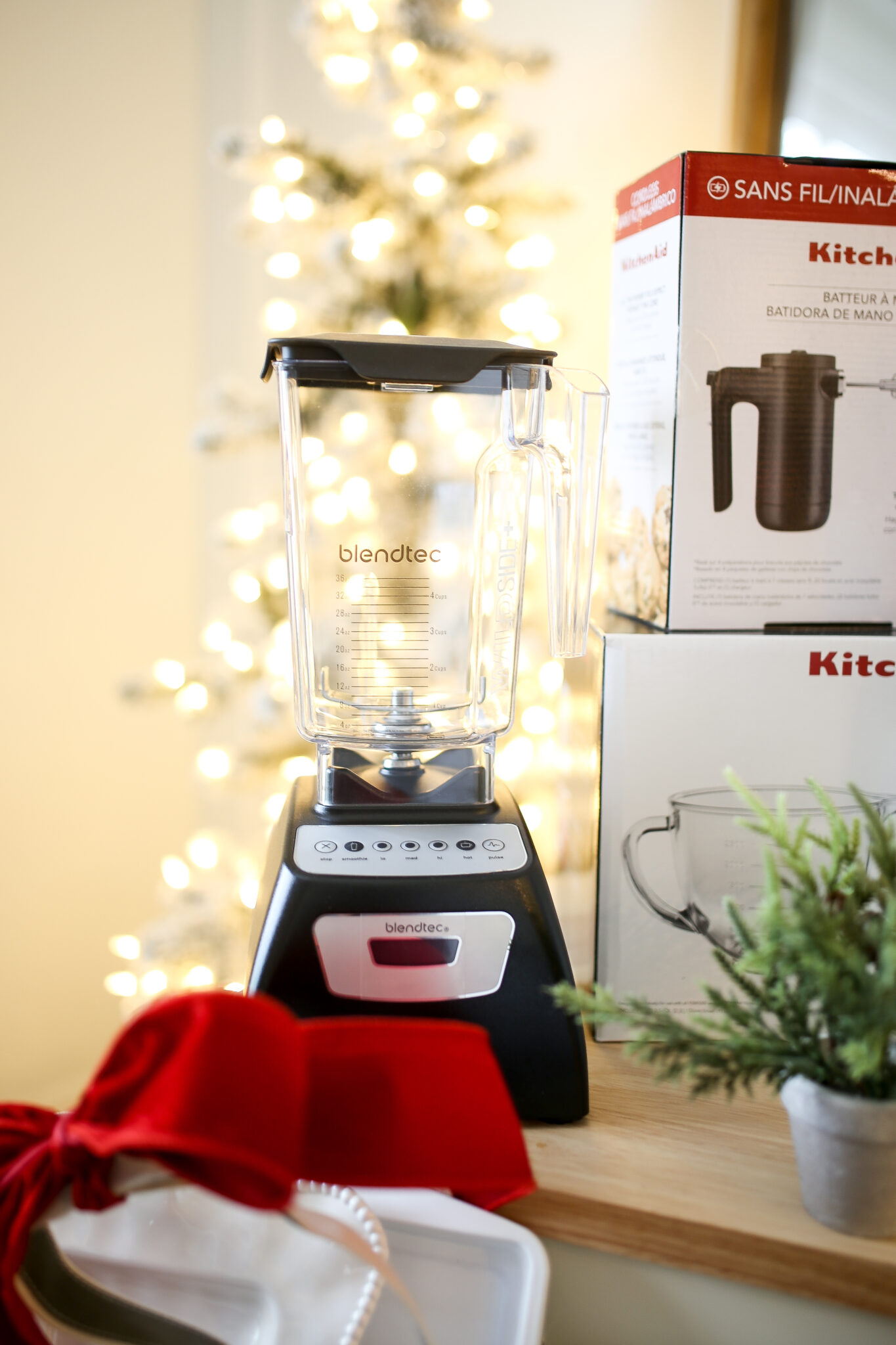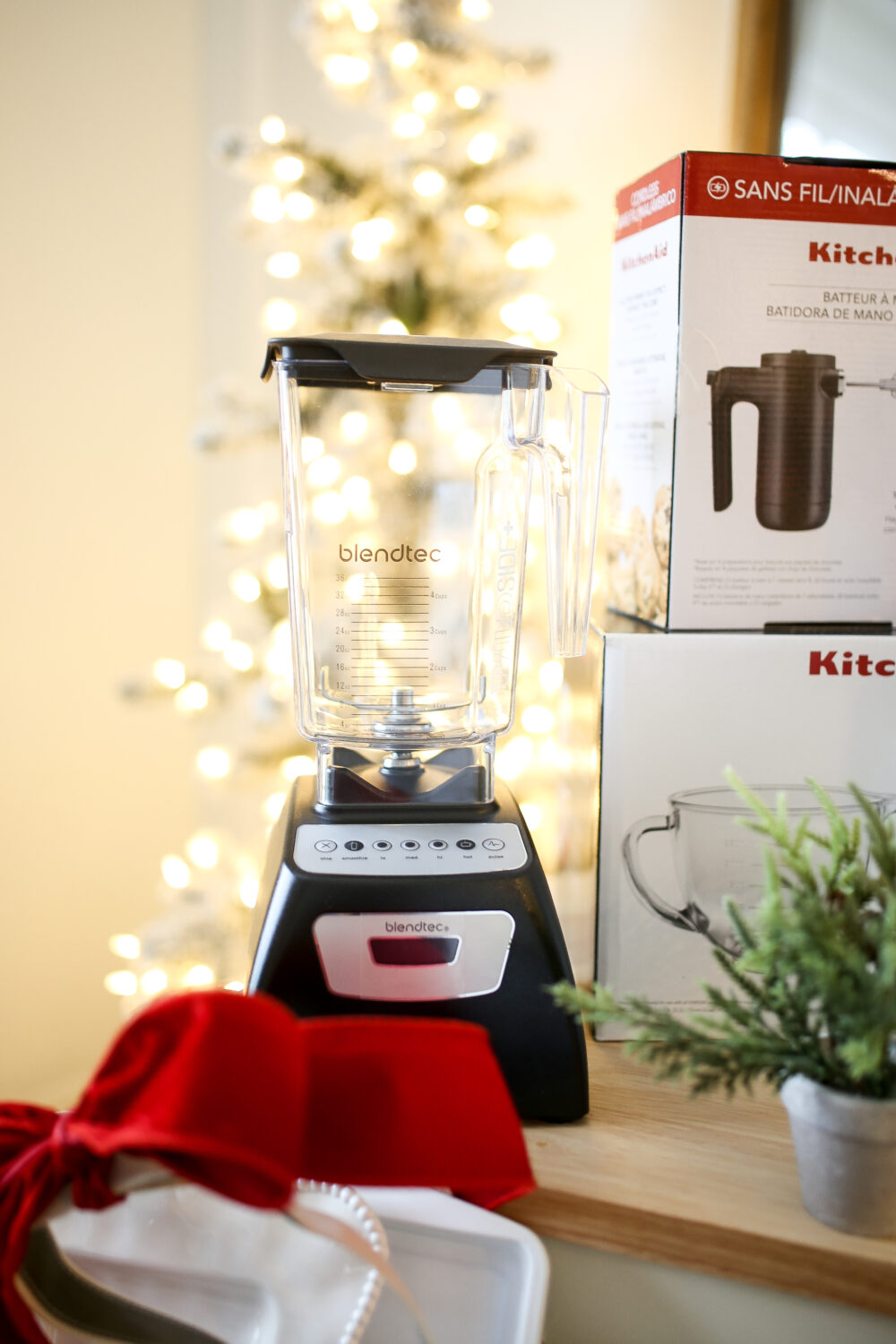 Food Storage Gifts
A set of silver hammered canisters or a gorgeous bread box would also make a great gift!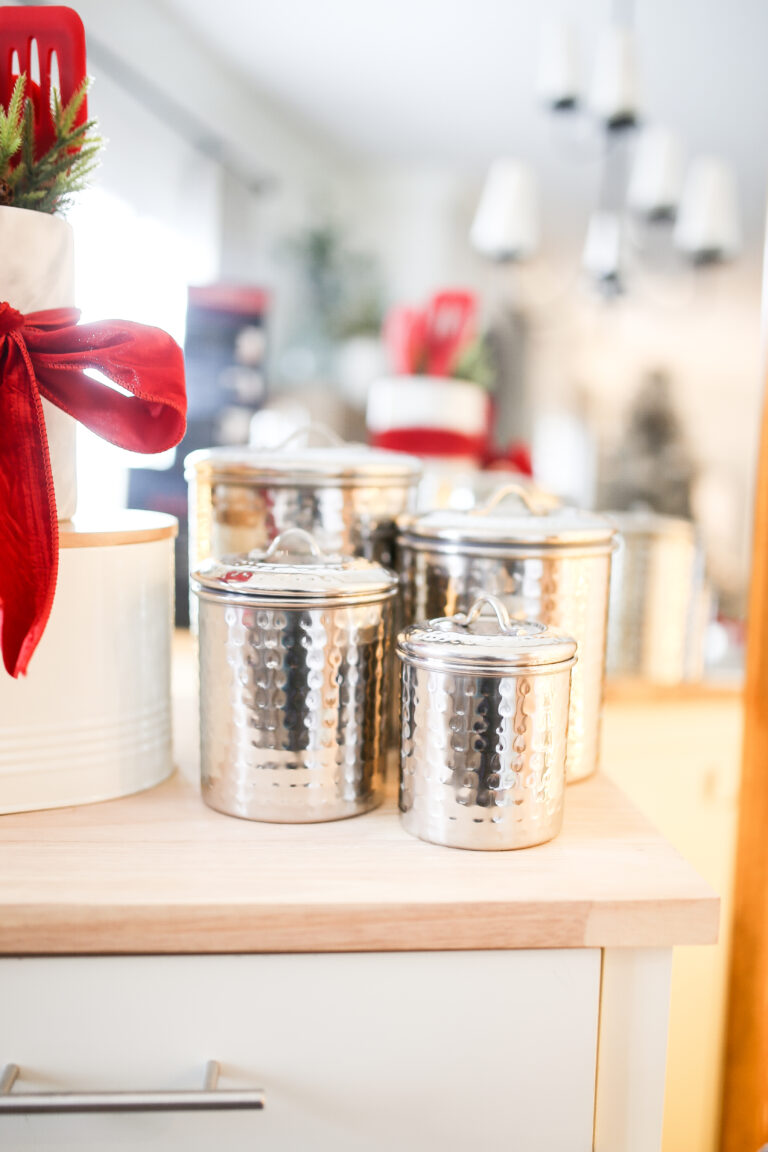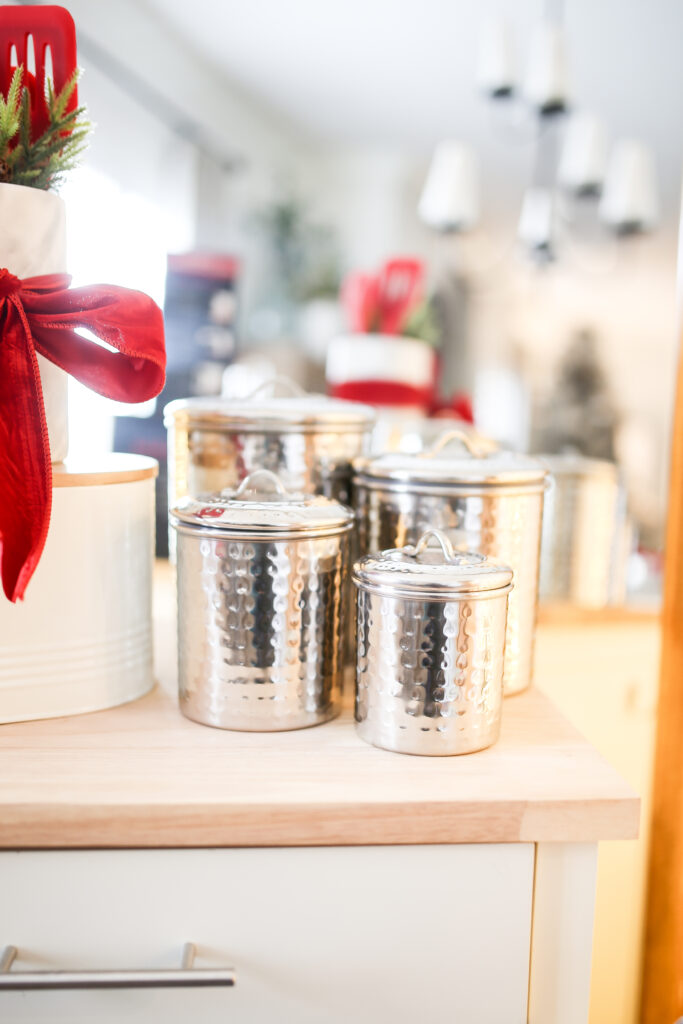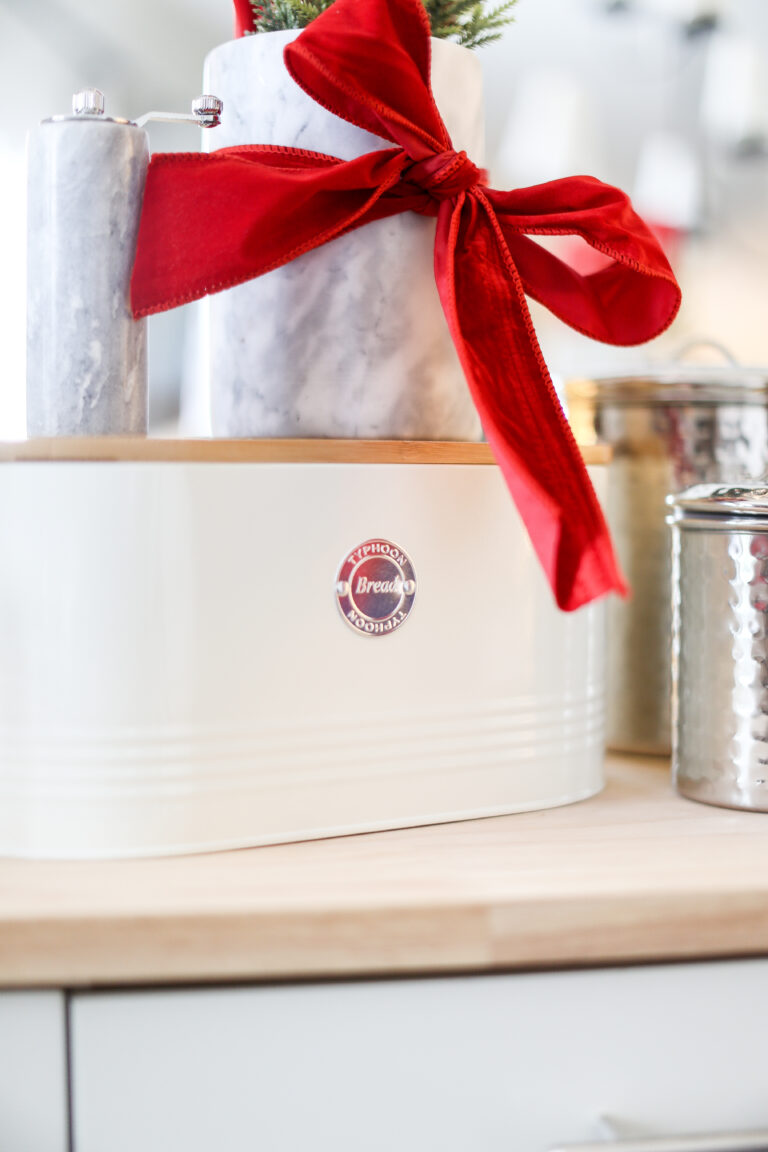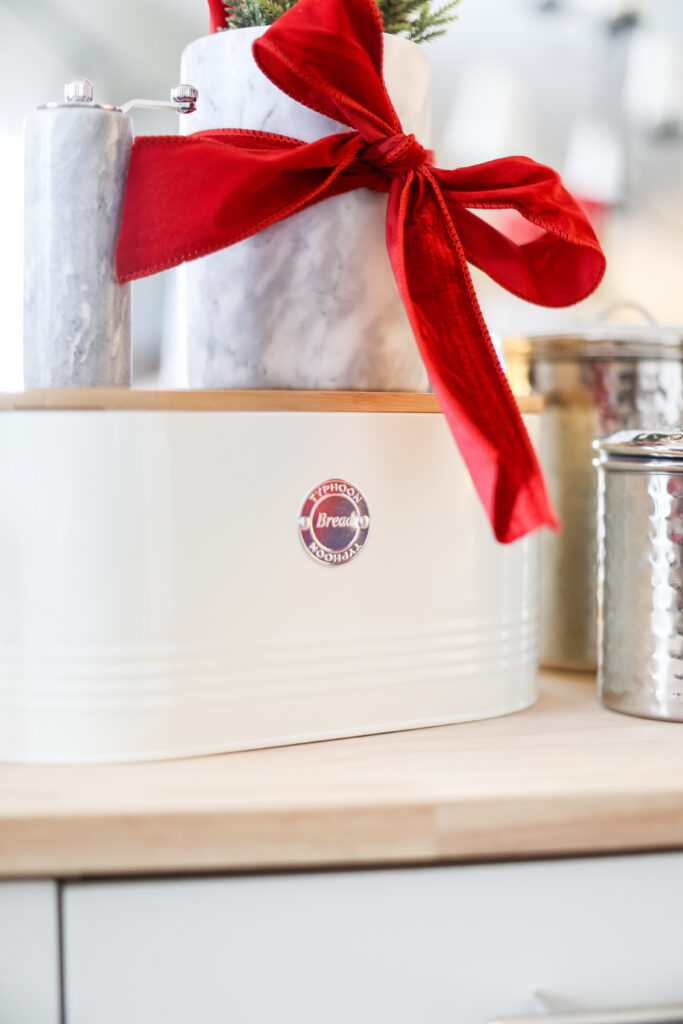 I also love this mega set of glass storage bowls with lids by OXO! These beauties are dishwasher safe, freezer safe and microwave safe!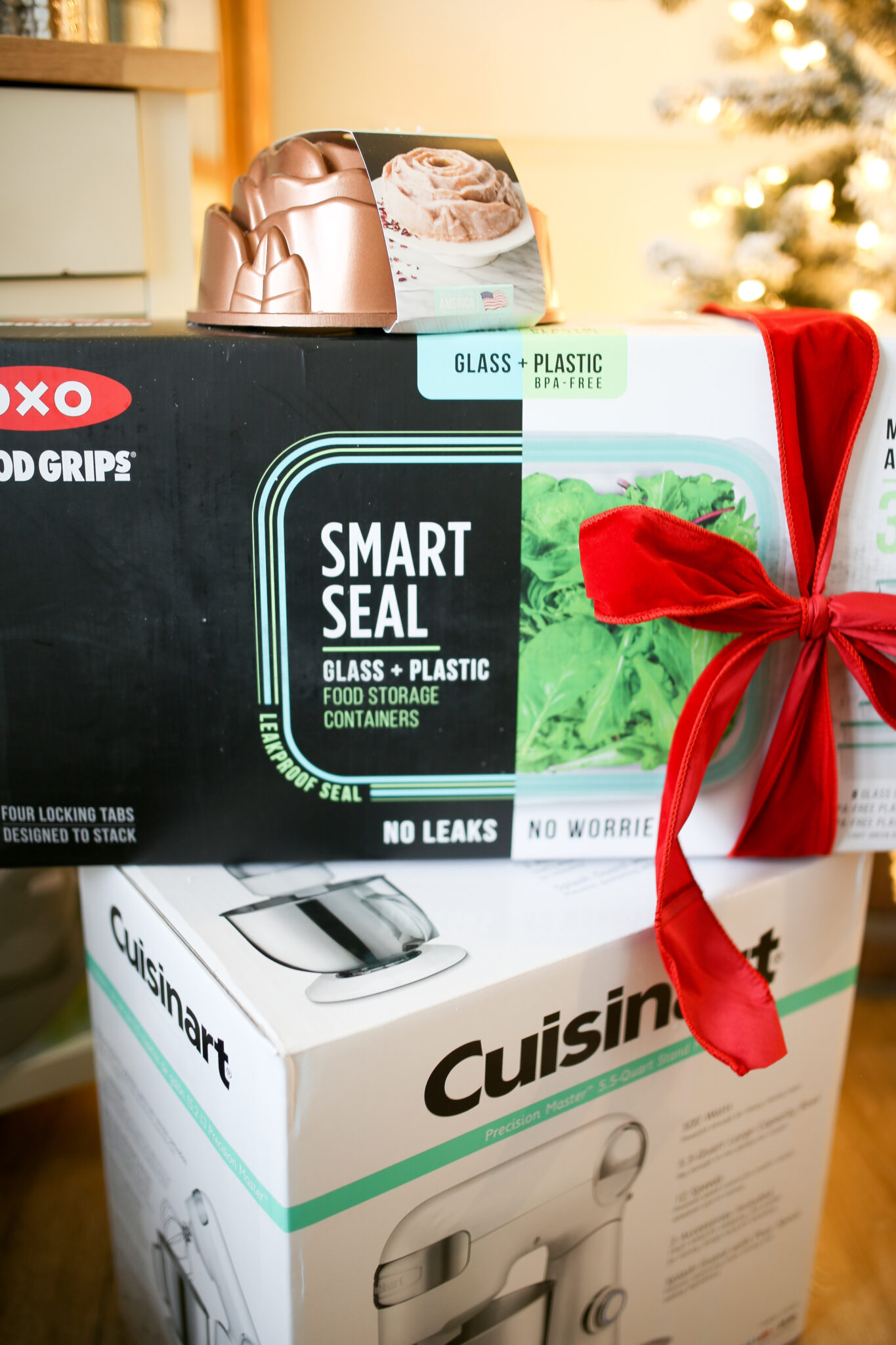 These enamel mixing bowls come in a set of three. Fill them up with your favorite holiday candies or cookies, stack them on top of each other, tie a ribbon around them and gift them to your favorites! Great gift for coworkers, neighbors or teachers!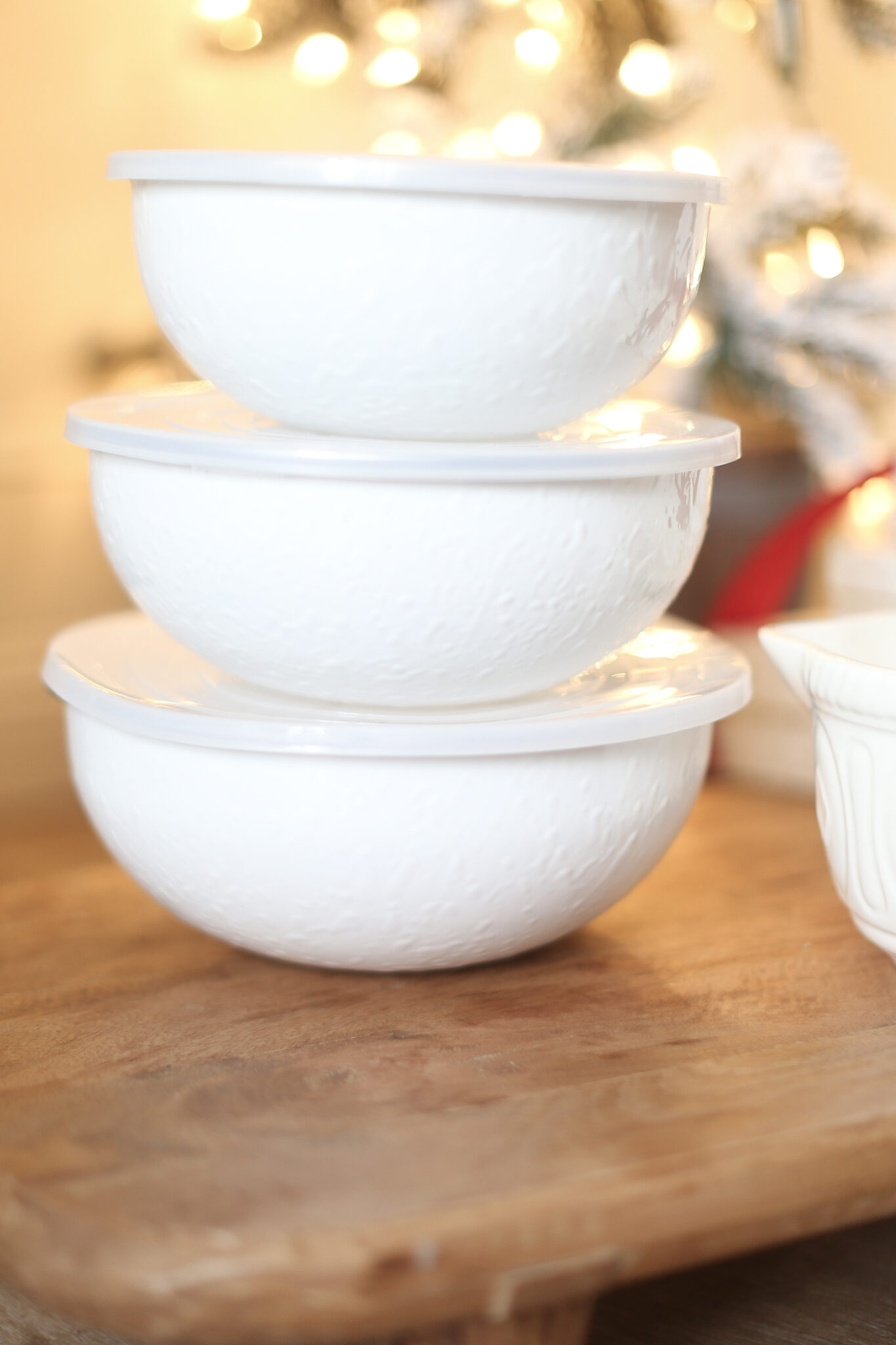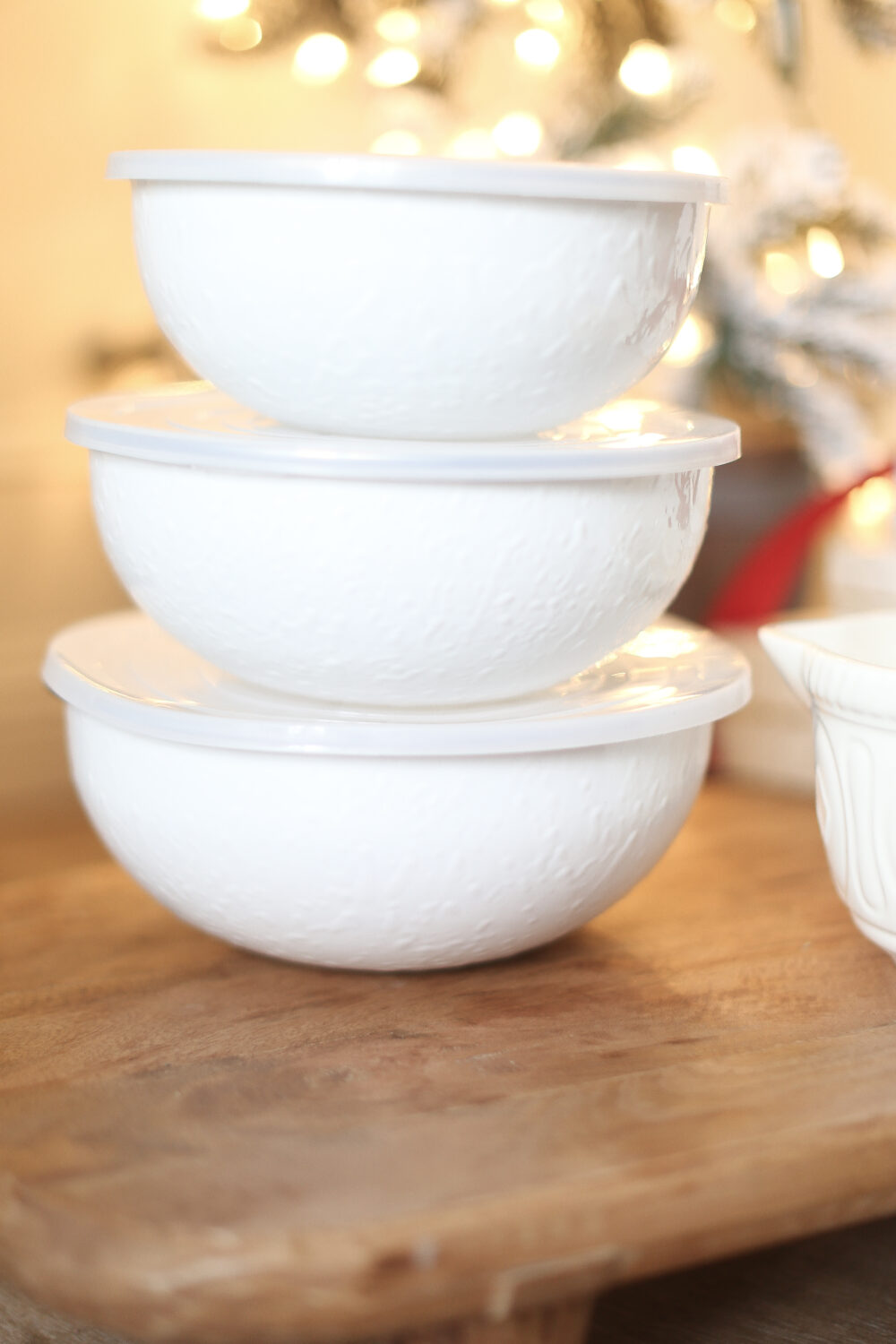 Food Bakers Gift Ideas
These gorgeous bakers are great for cooking up the most beautiful dishes. Around the holidays there's a lot of baking and cooking going on! Bless another mother or friend with one of my favorite ruffled bakers or this set of two oval bakers from Rachel Ray!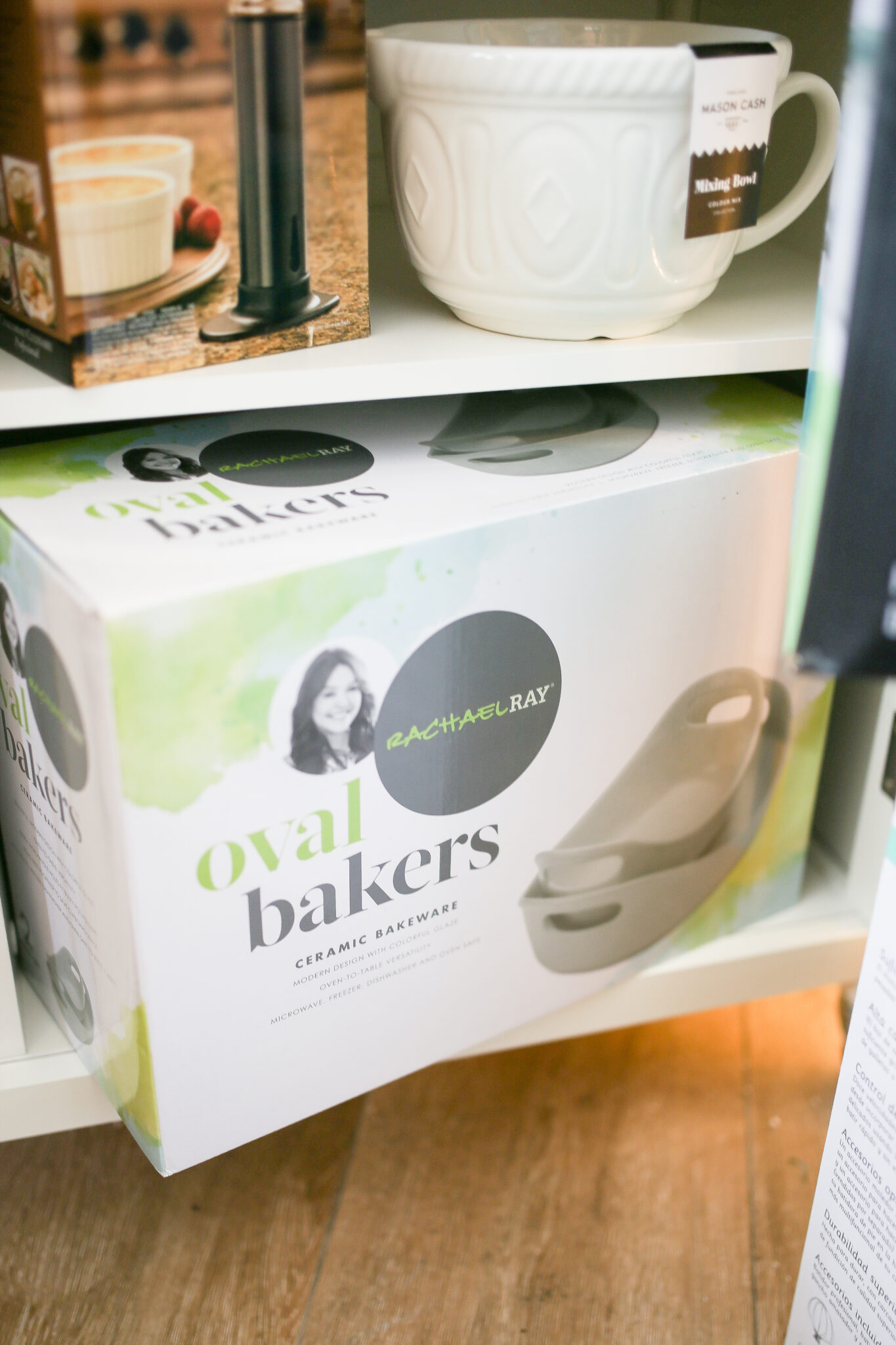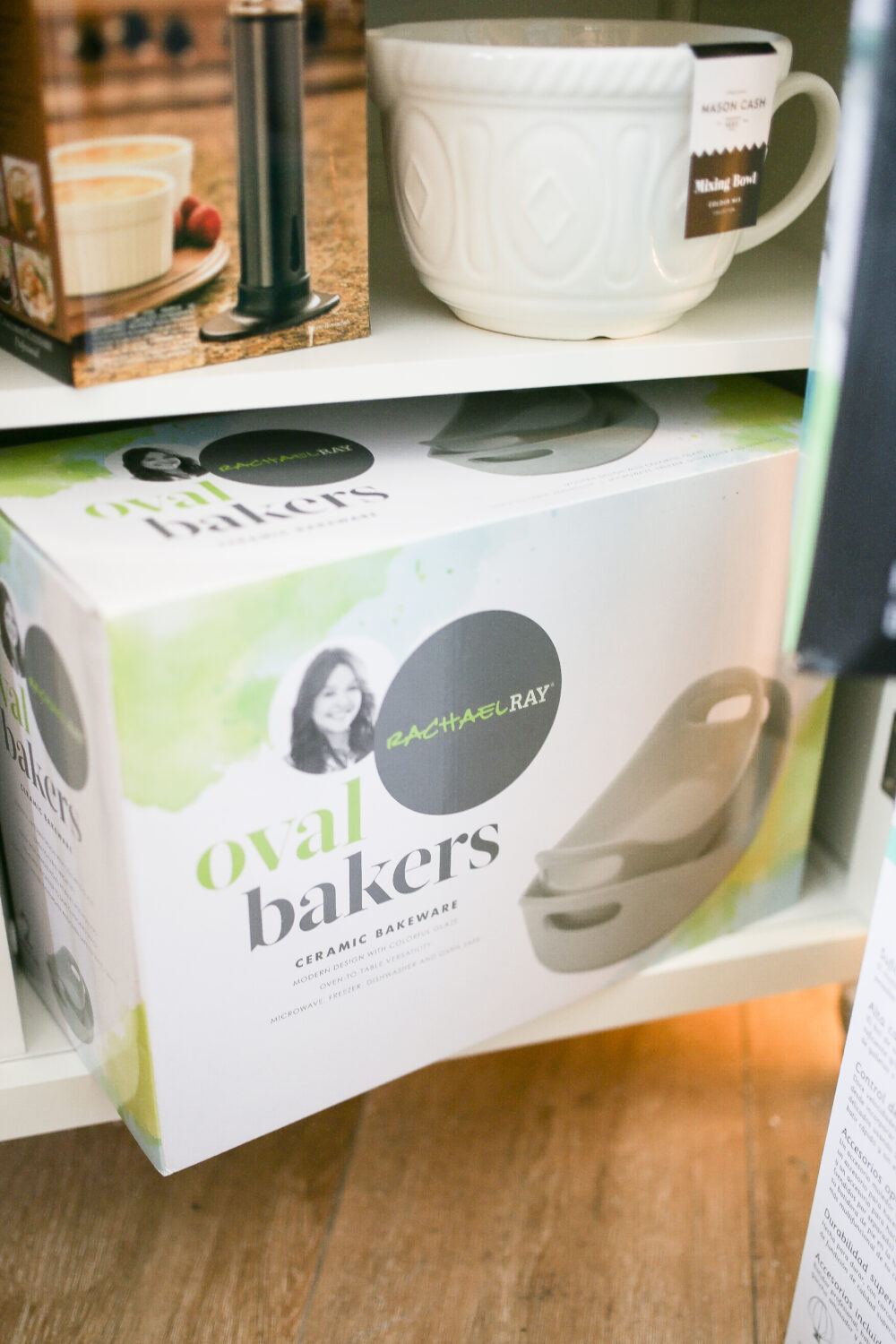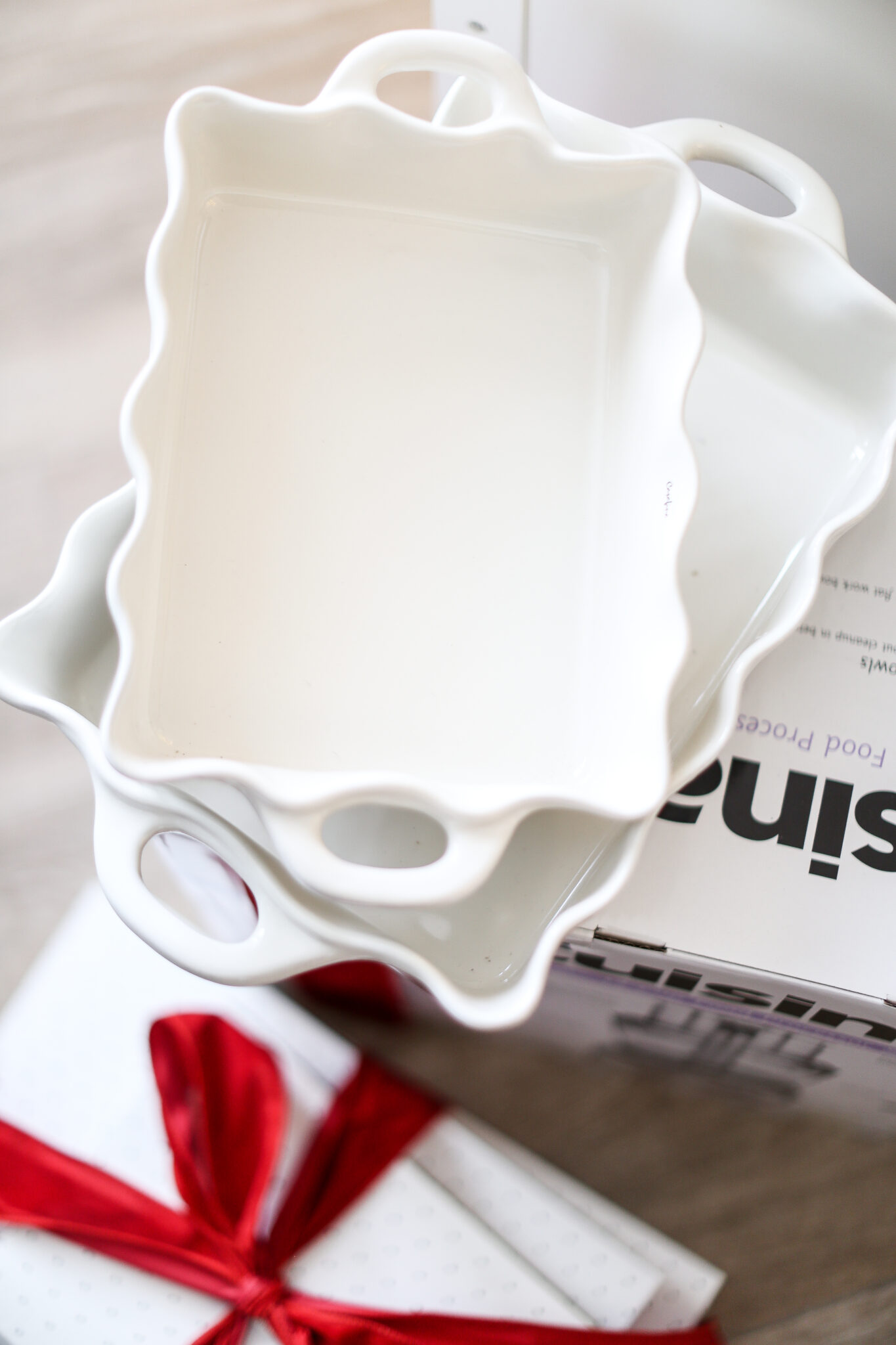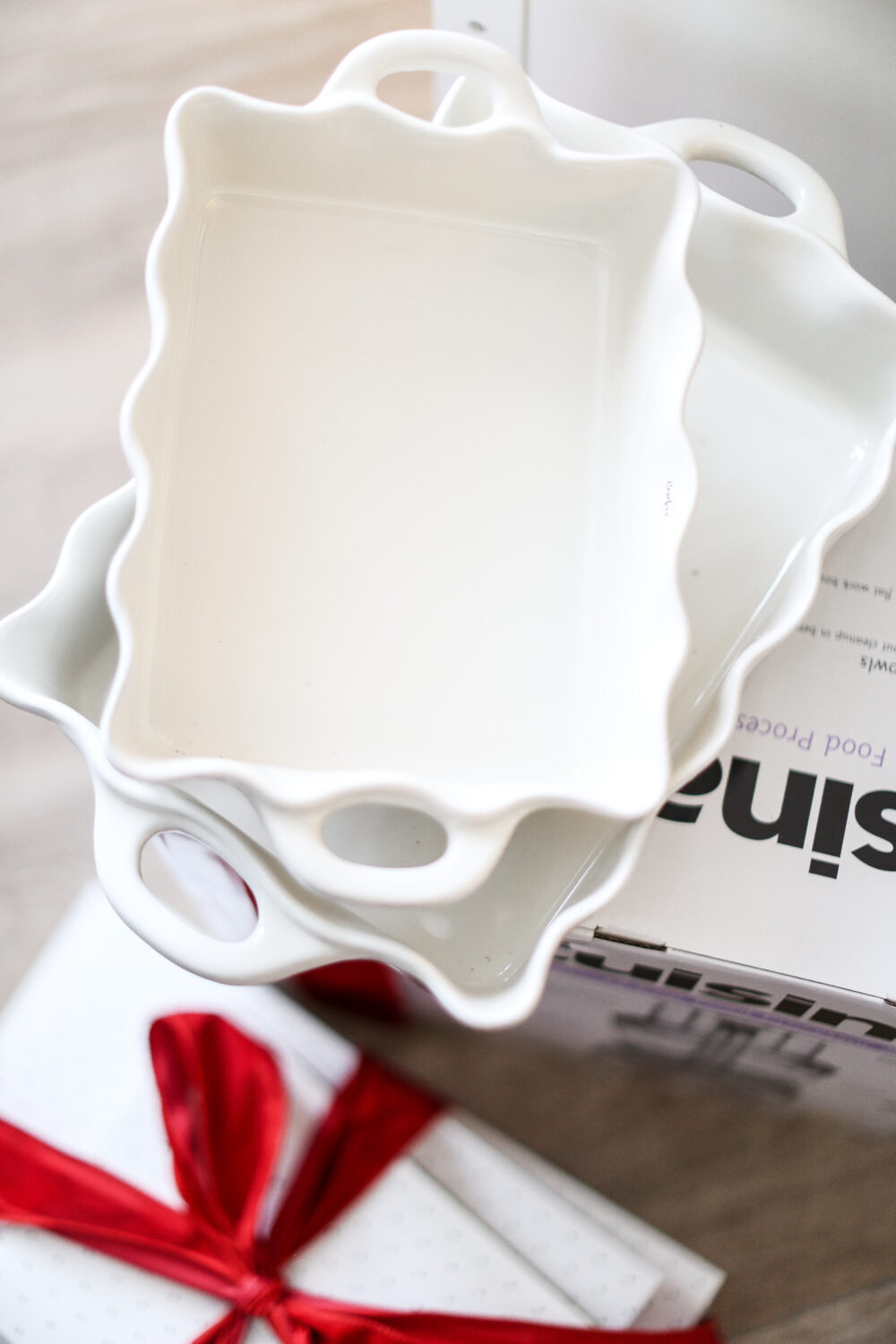 You can also include a mixing bowl from Mason and Cash and also a best- seller torch for those delicious creme brulees!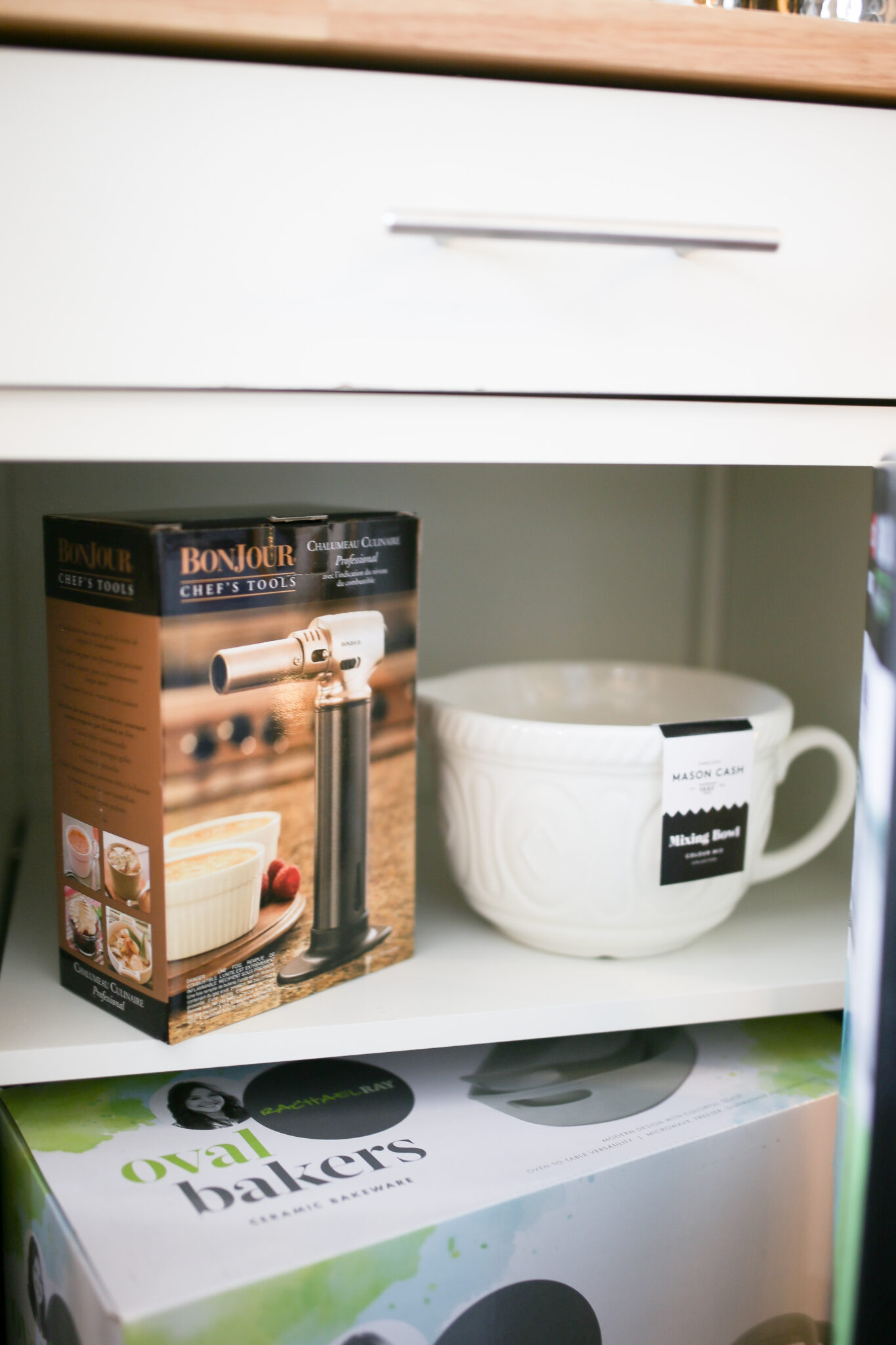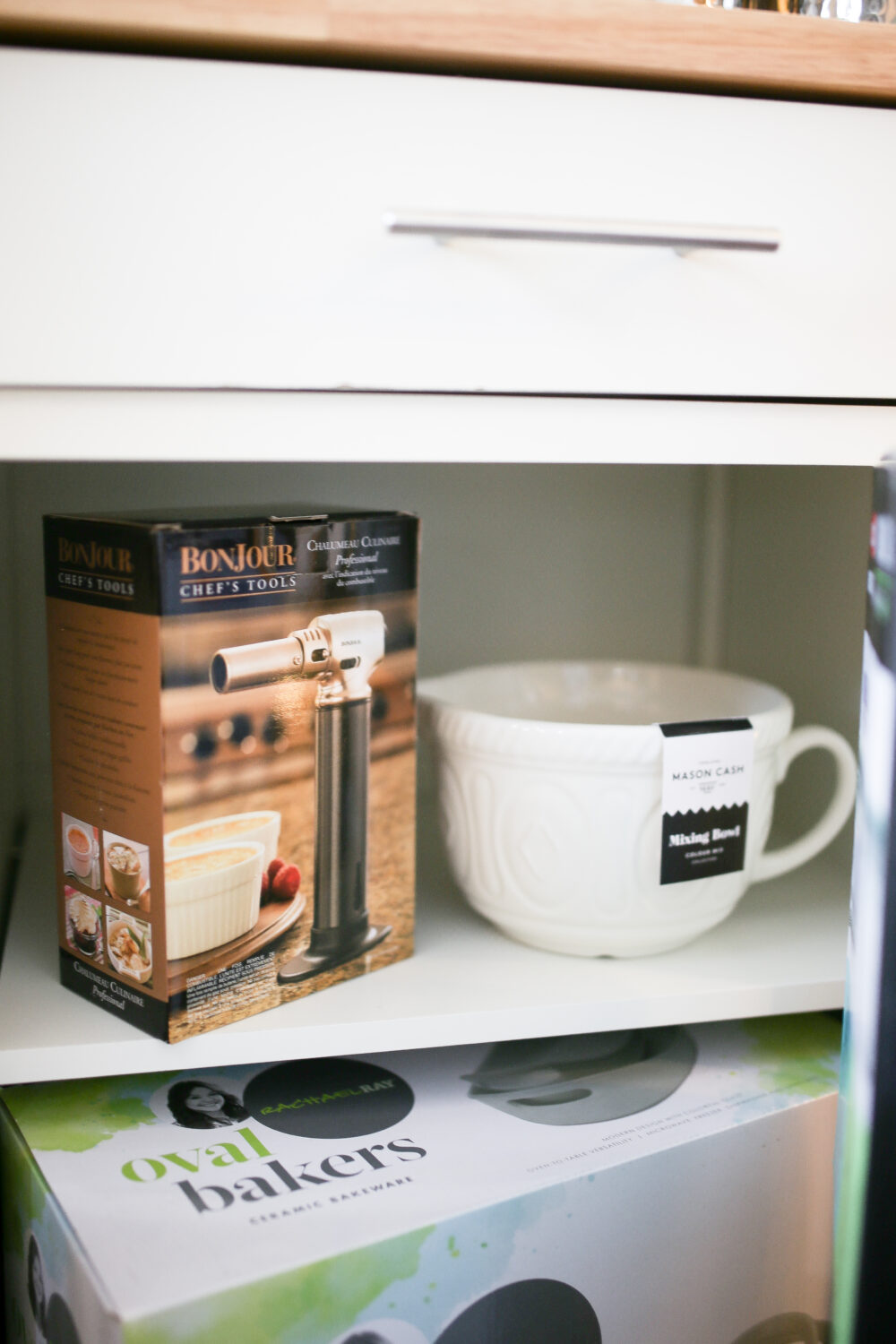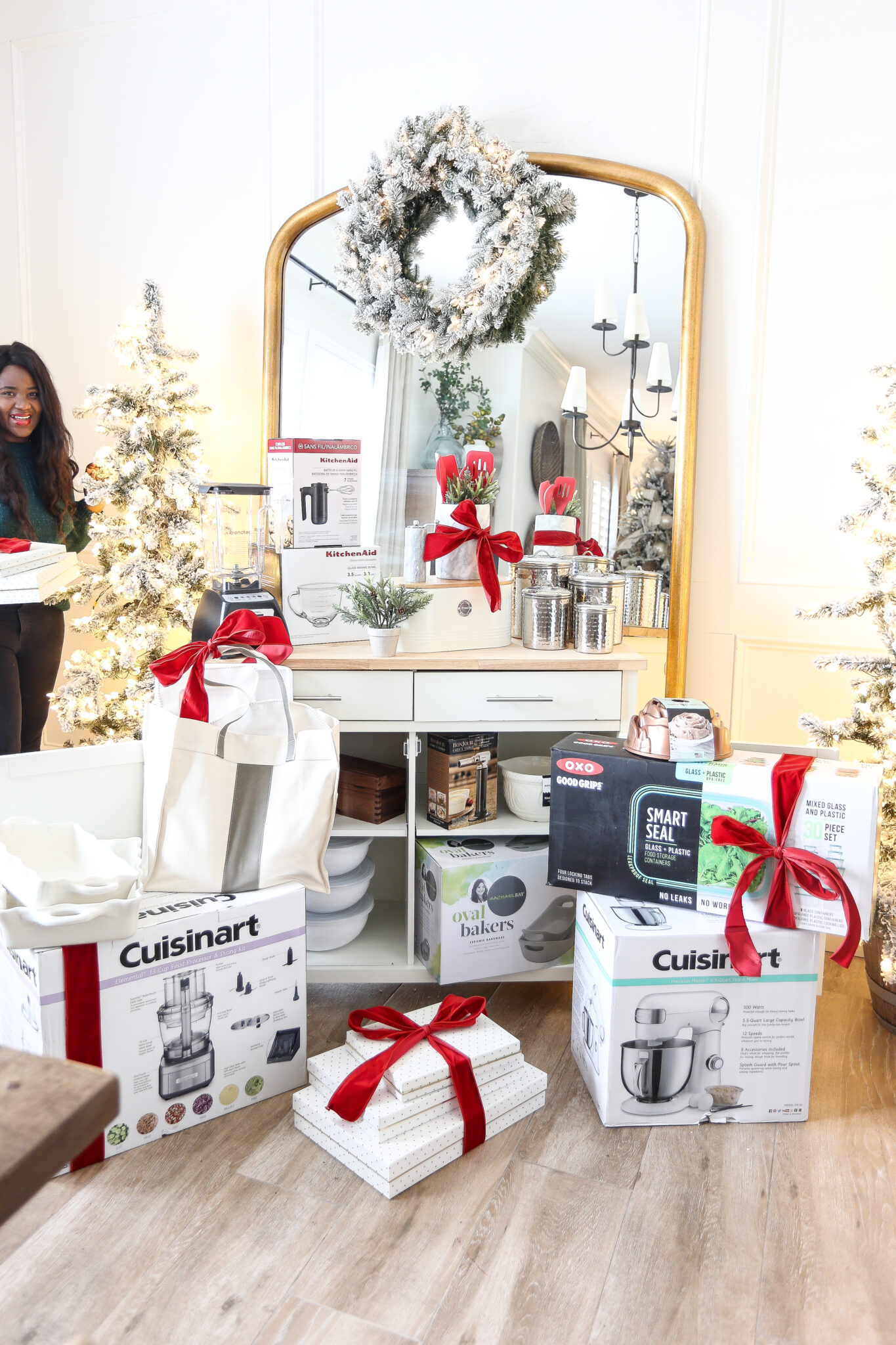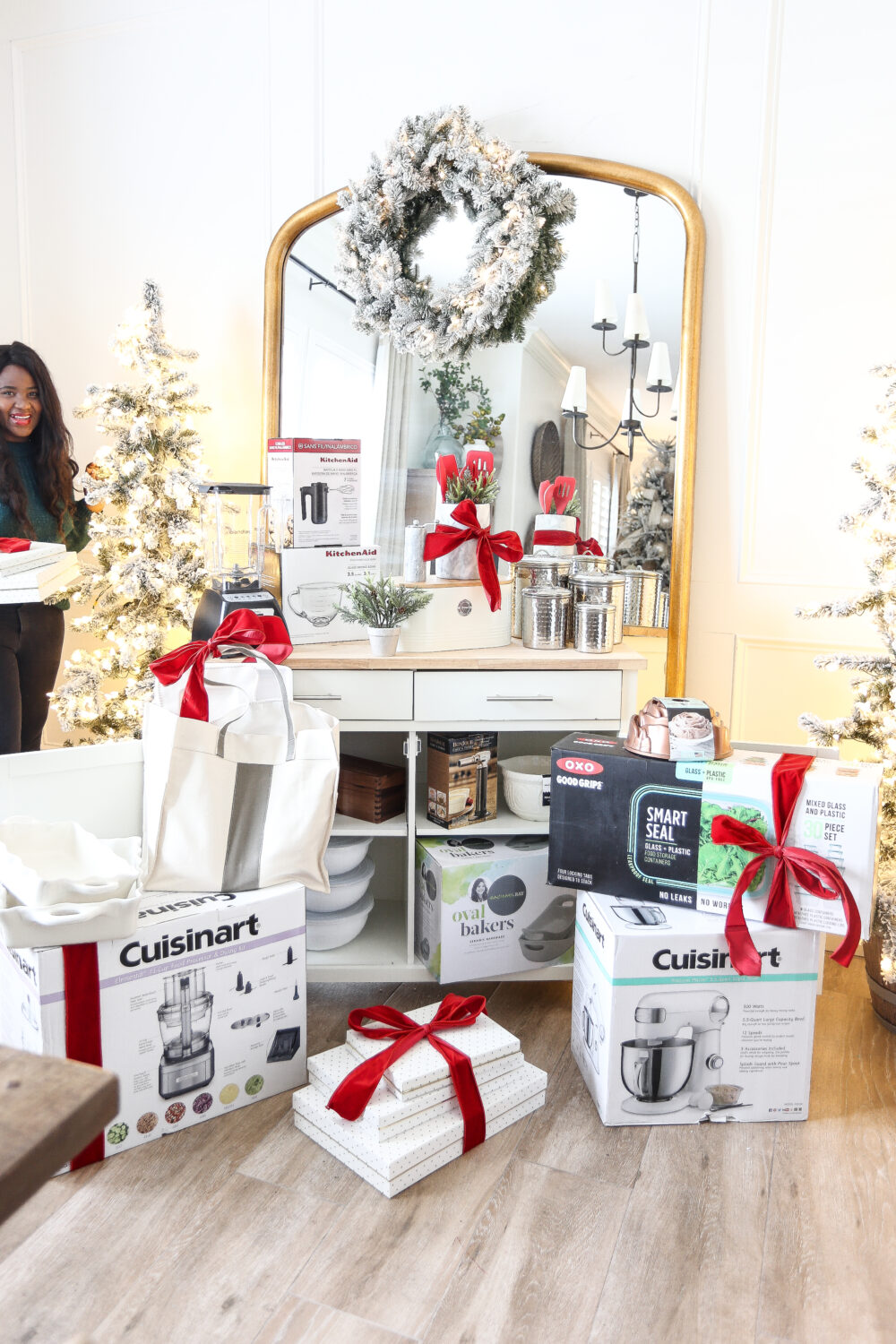 Make sure you check out even more DEALS this entire holiday season on homedepot.com/decor! Follow me on Instagram to get updates on sales too! I'll let you know when some of my favorites go on sale so you'll be up on the latest deals!!