GameDay Desserts Two Ways
This post is sponsored and may contain affiliate links, please read my disclosure policy.
Who is getting ready for the big game this weekend? We always get together at my parents house and bring over our best recipes! A few years ago I shared some of my favorite recipes for football season and basically tried a new recipe each weekend! My husband LOVED it. Even though it died off the towards the end of the season when our team was eliminated…hahaha. I still go back to most of those recipes for game day!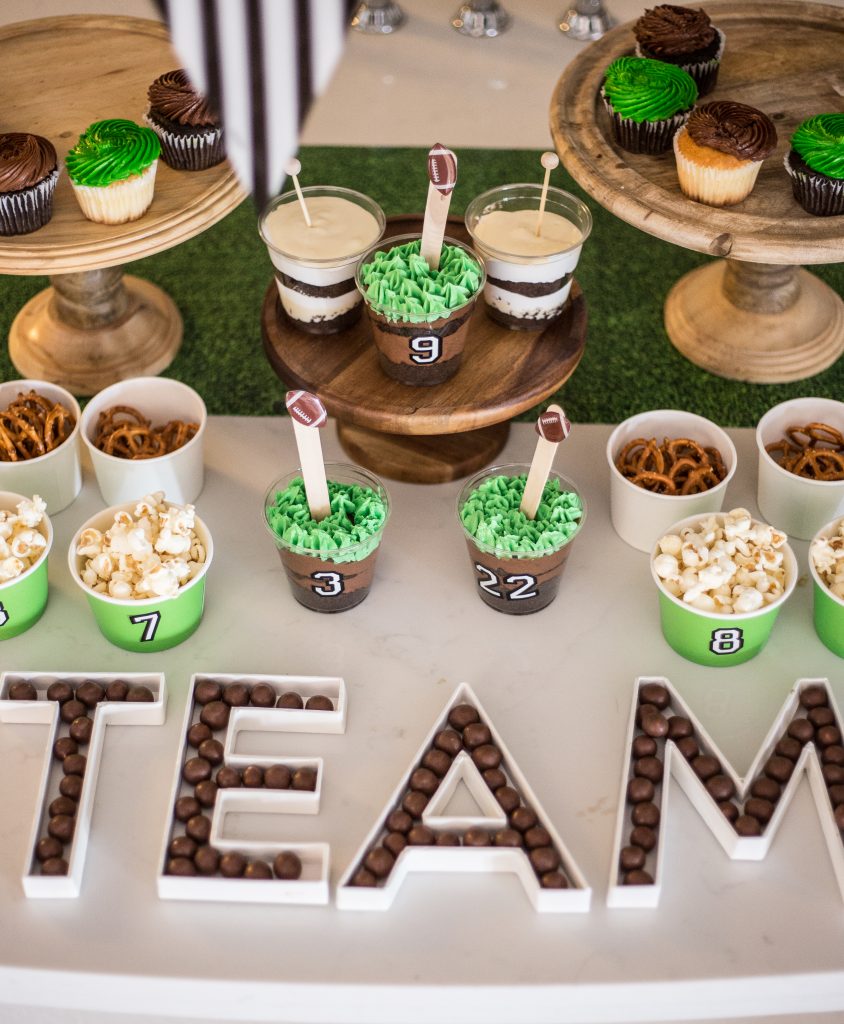 This time with the help of Shamrock Farms Sour Cream and Cottage Cheese I'm making a classic dessert just for Sunday and just for kids! The dirt cup is something I remember growing up with when I was a child. Pudding, oreos and worms made to look like a cup of dirt.
Well with this spin I decided to make the dirt and pudding to look like a field and one to resemble the stripes of a referee!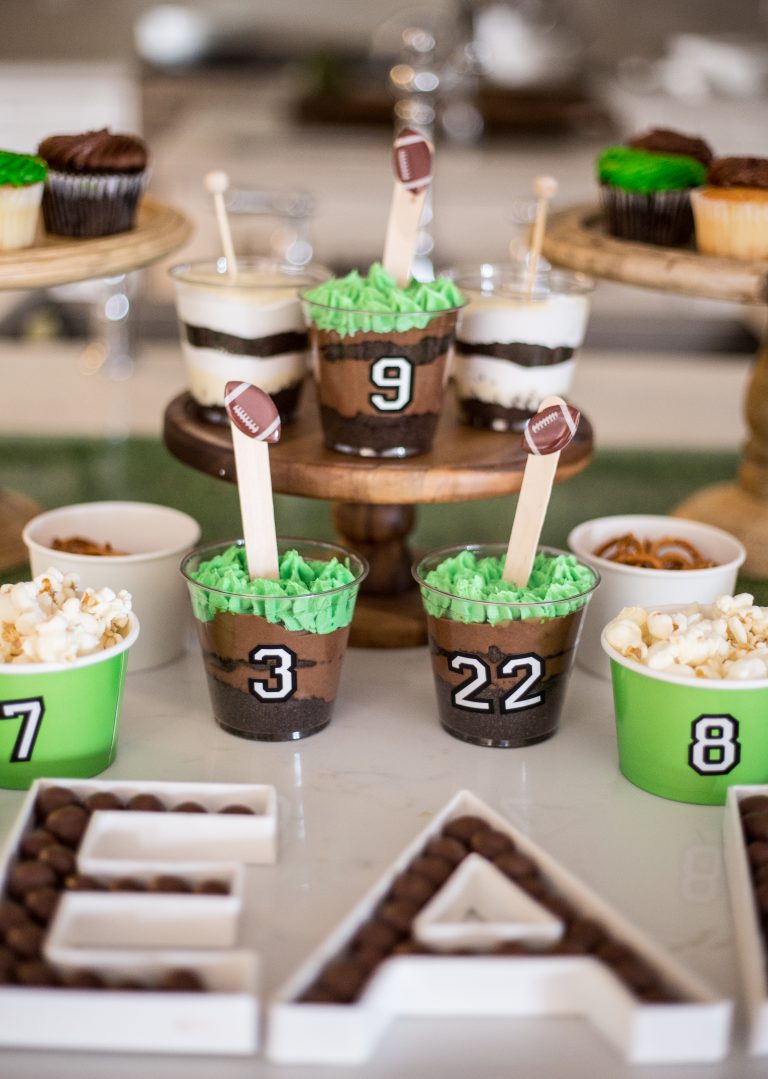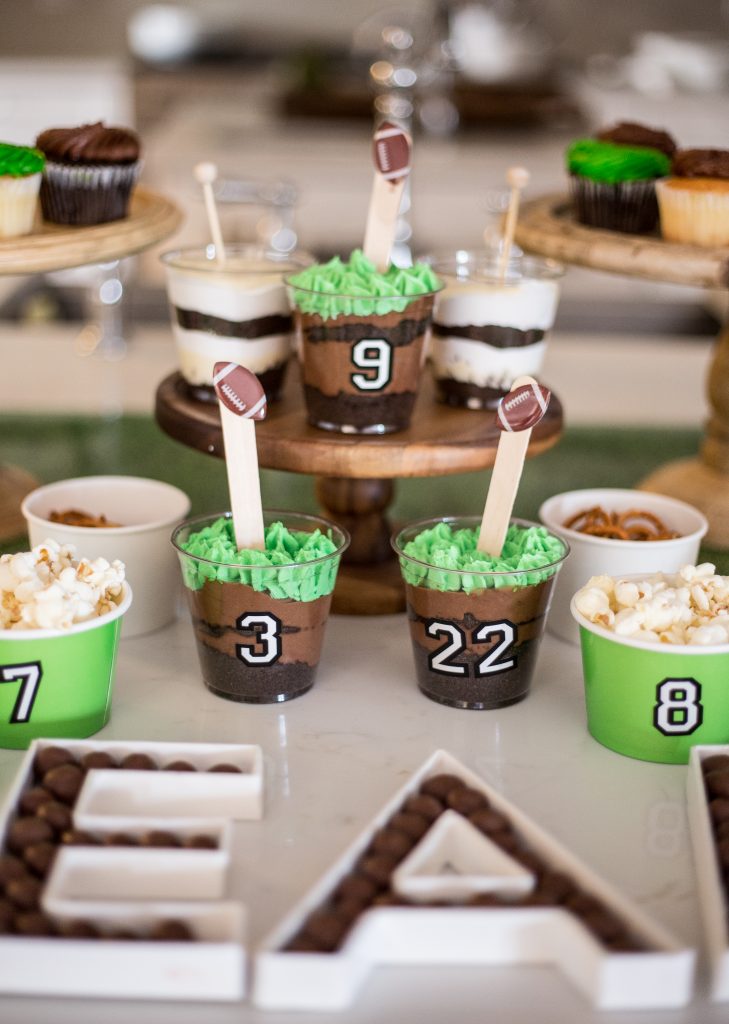 One recipe requires sour cream while the other one has a tangy taste of cottage cheese.
The cottage cheese adds some protein to this sweet treat and is actually pretty filling. You can easily turn this recipe into a low carb treat for your guests too! Just substitute sugar free pudding and low carb cookies!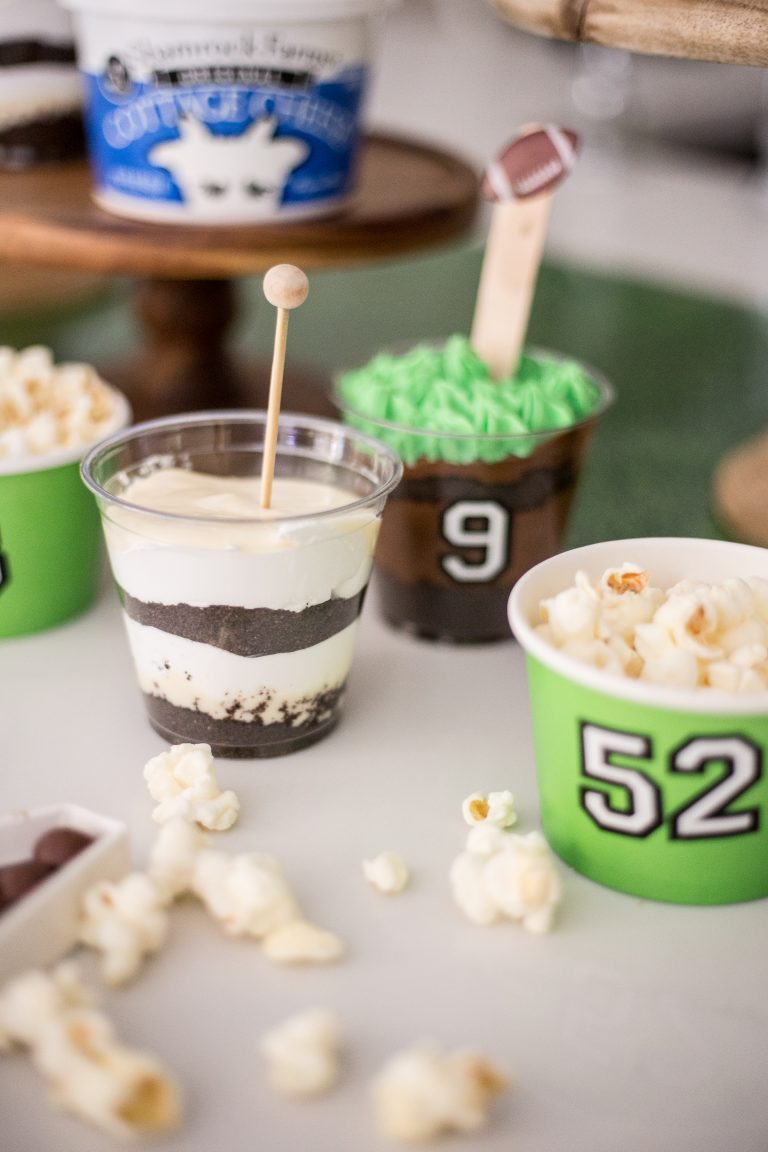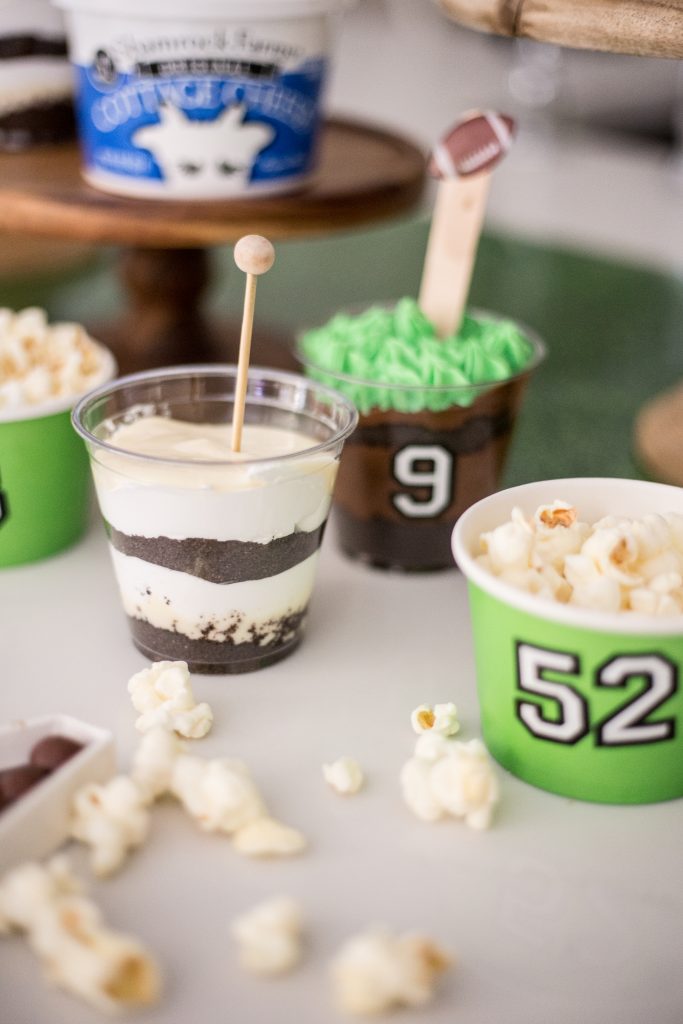 The sour cream adds a smooth and creamy texture and is a perfect addition to the pudding as a high-quality recipe ingredient.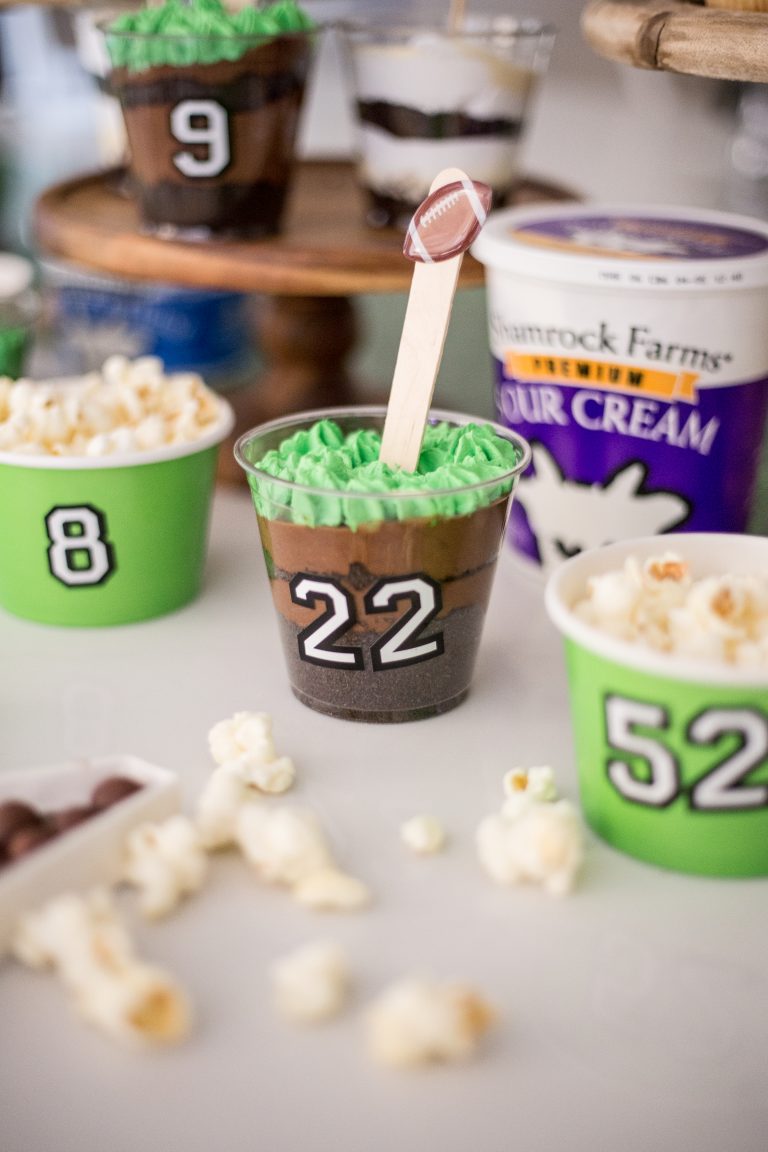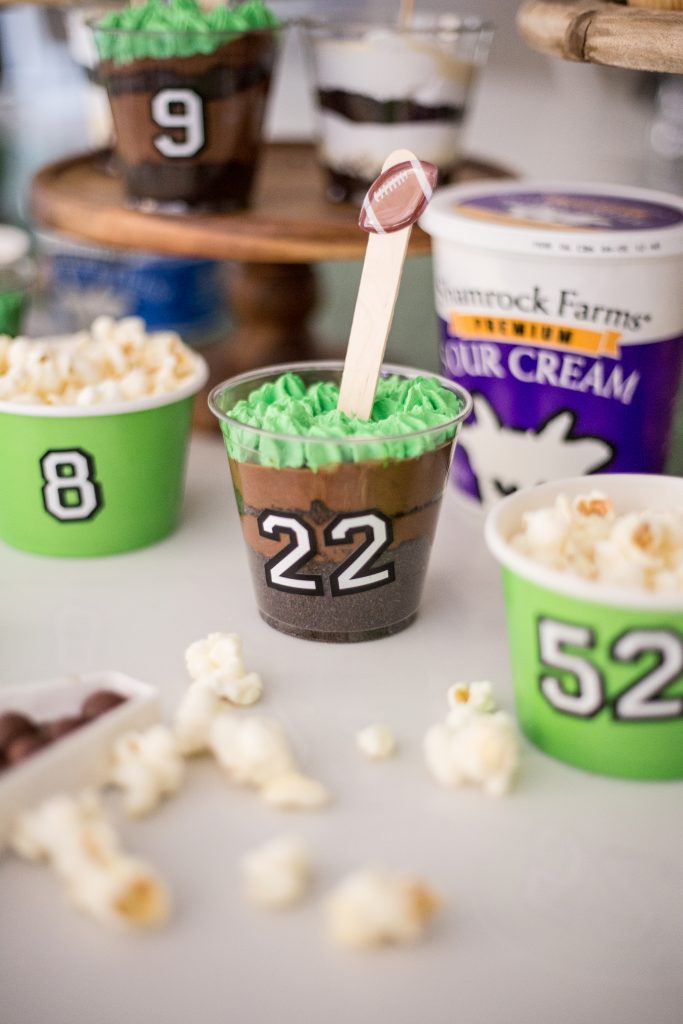 BOTH you will love for different reasons and both of course are easy to make! I love an easy recipe!
Football Field
1 -6 ounce package of Instant Chocolate Pudding
1 1/2 cup of cold milk
1/2 Shamrock Farms sour cream
1 1/2 sleeve crushed Oreos
Whipped frosting in Green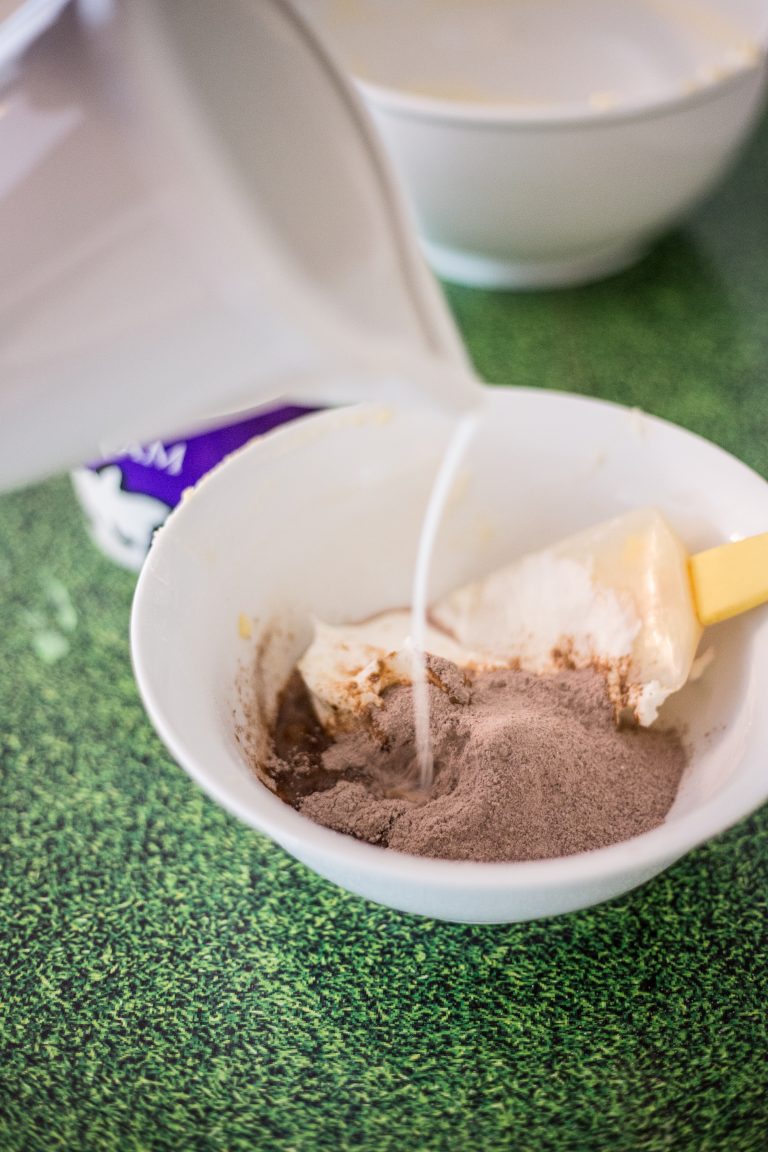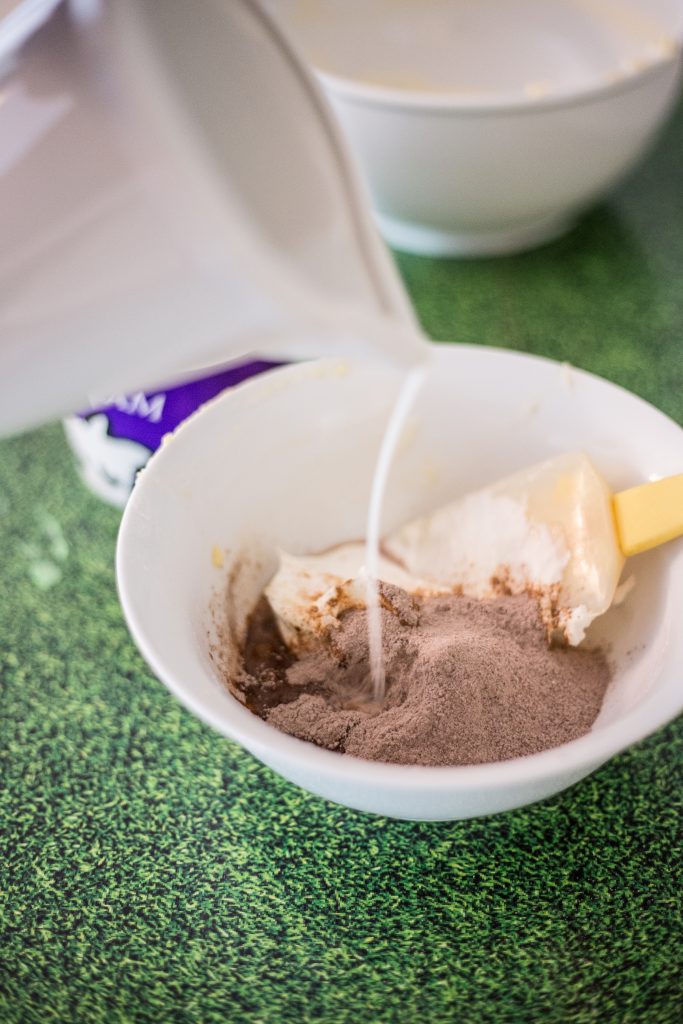 Chop the oreo cookies in the food processor until it resembles dirt. Set aside.
With a hand mixer mix together cold milk and chocolate pudding. Add in sour cream and whip until nice and smooth. Place in fridge for about 5 minutes so it can set and thicken.
Add green food coloring to whipped frosting or frosting of your choice.
To assemble each cup, first add dirt crumbs then chocolate pudding. Repeat!
With the last layer being pudding use the frosting with a tip to make grass like peaks on the tops!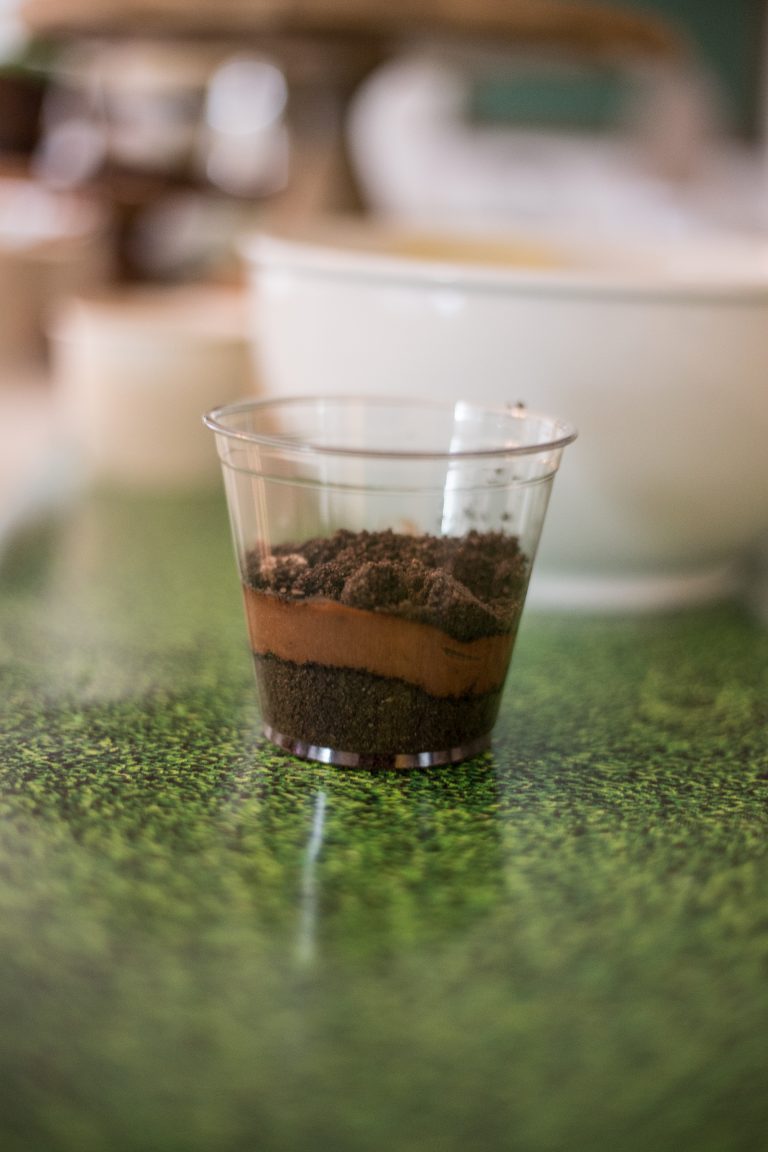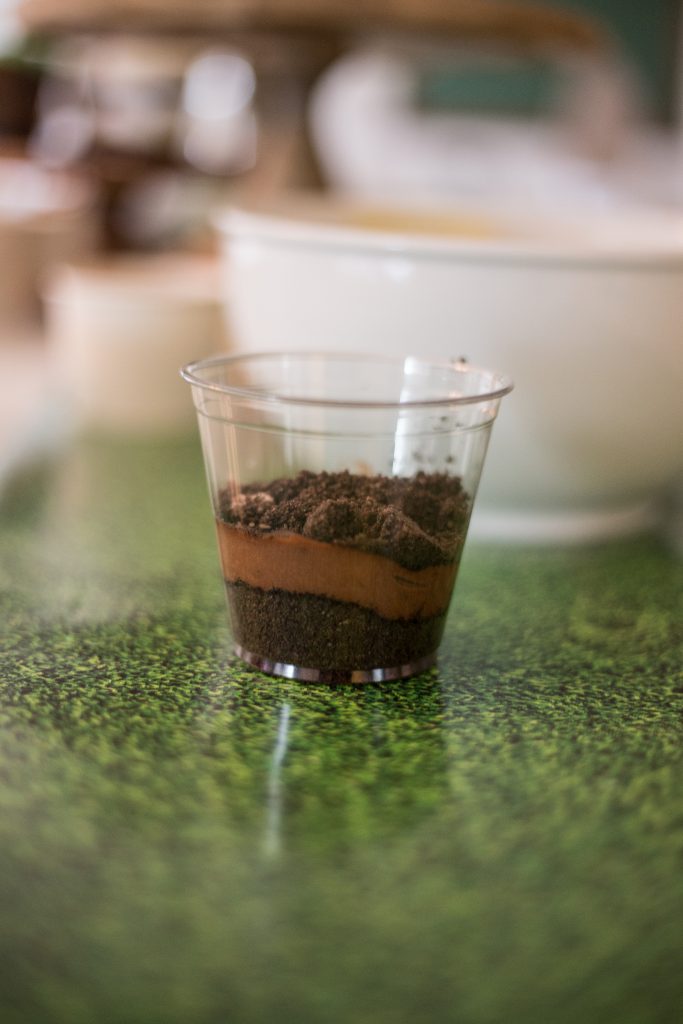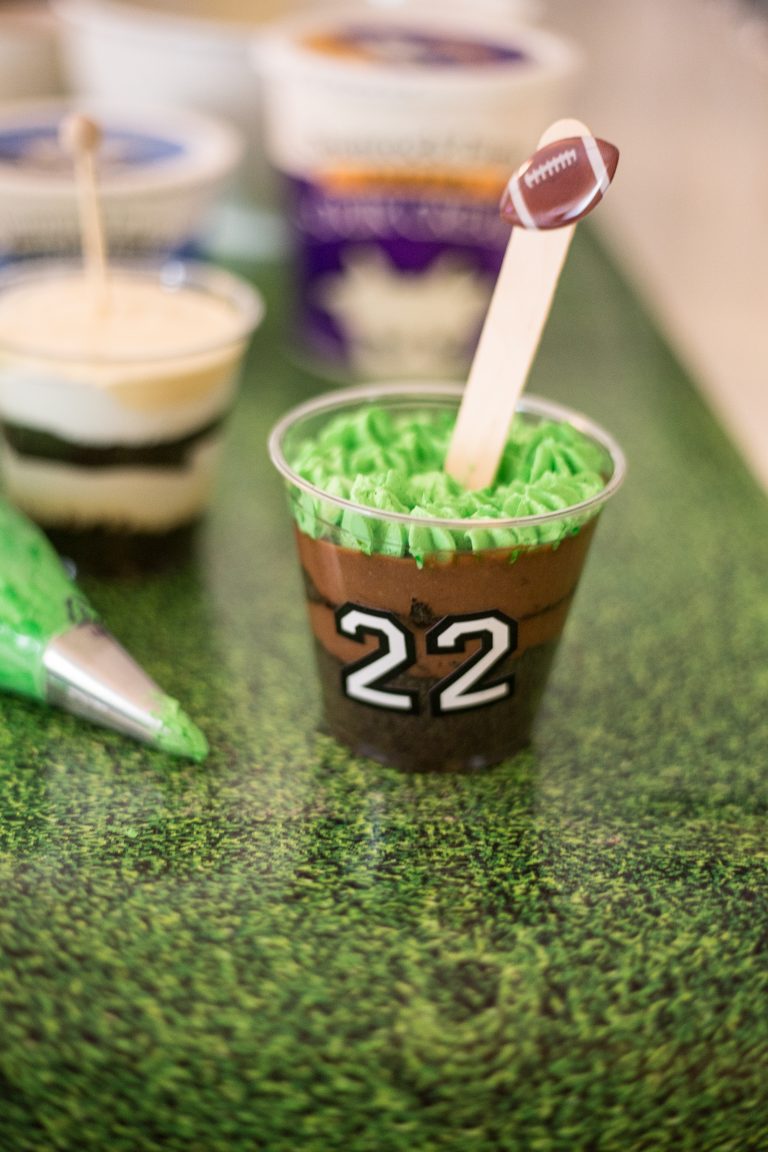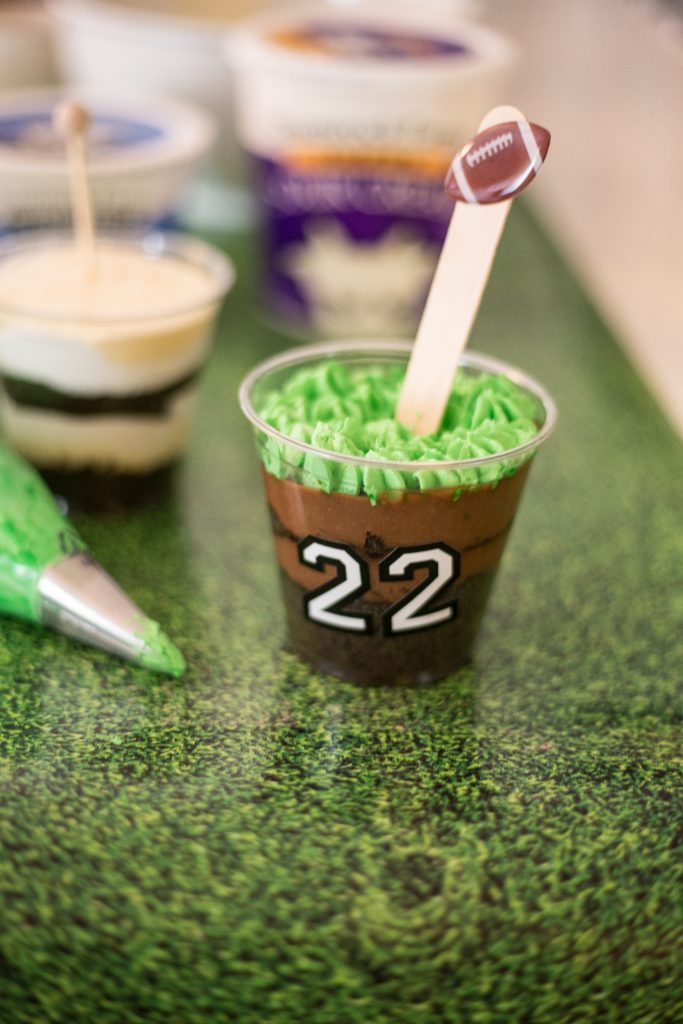 Referee
1 package instant Cheesecake Pudding
1/2 cottage cheese
1/2 milk
2 tablespoons of heavy whipping cream
1/2 block of soften cream cheese
1 1/2 sleeve of crushed Oreos
2 cups of whipped frosting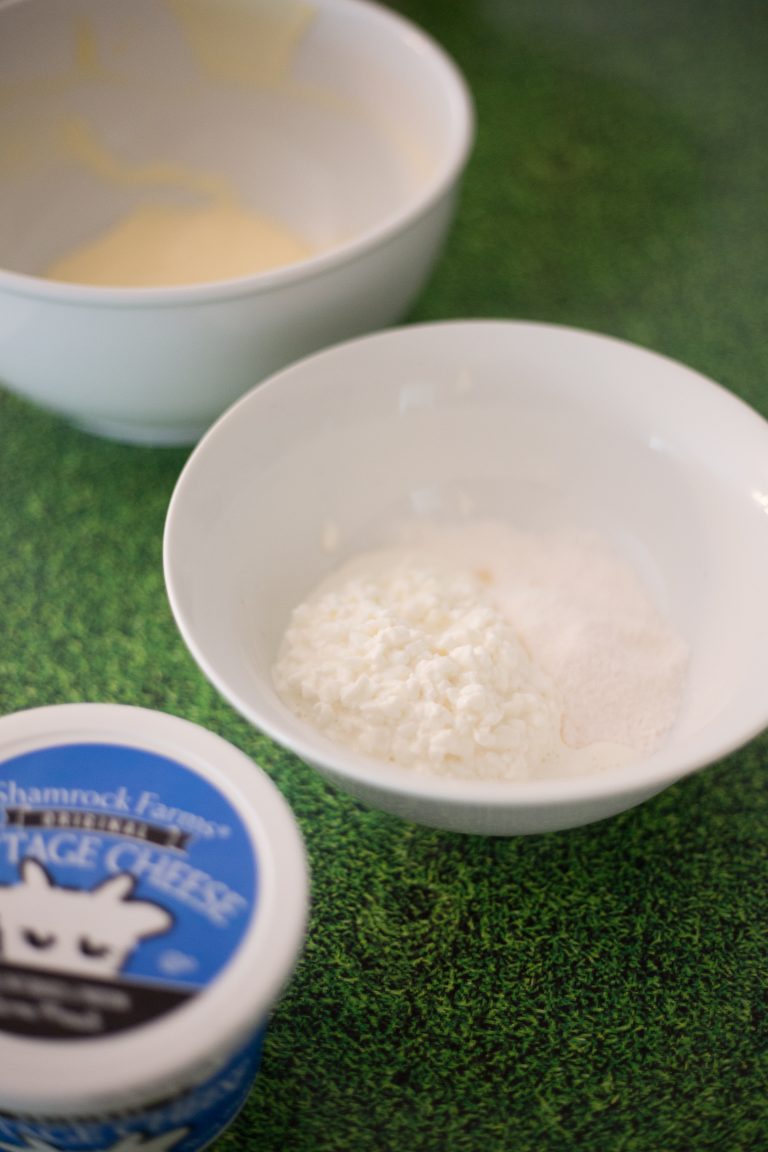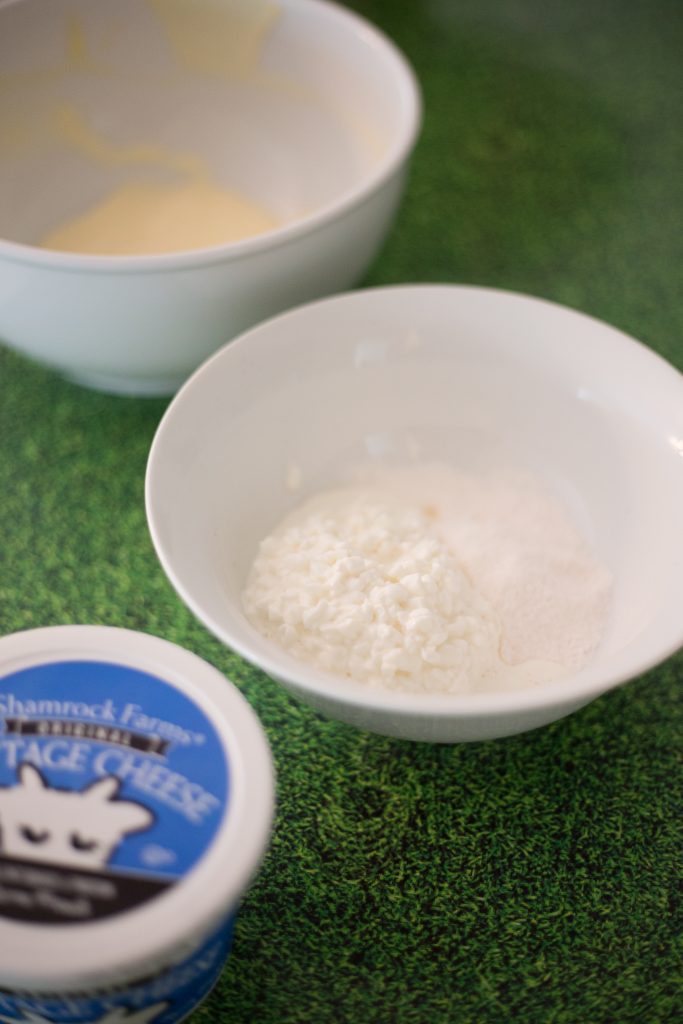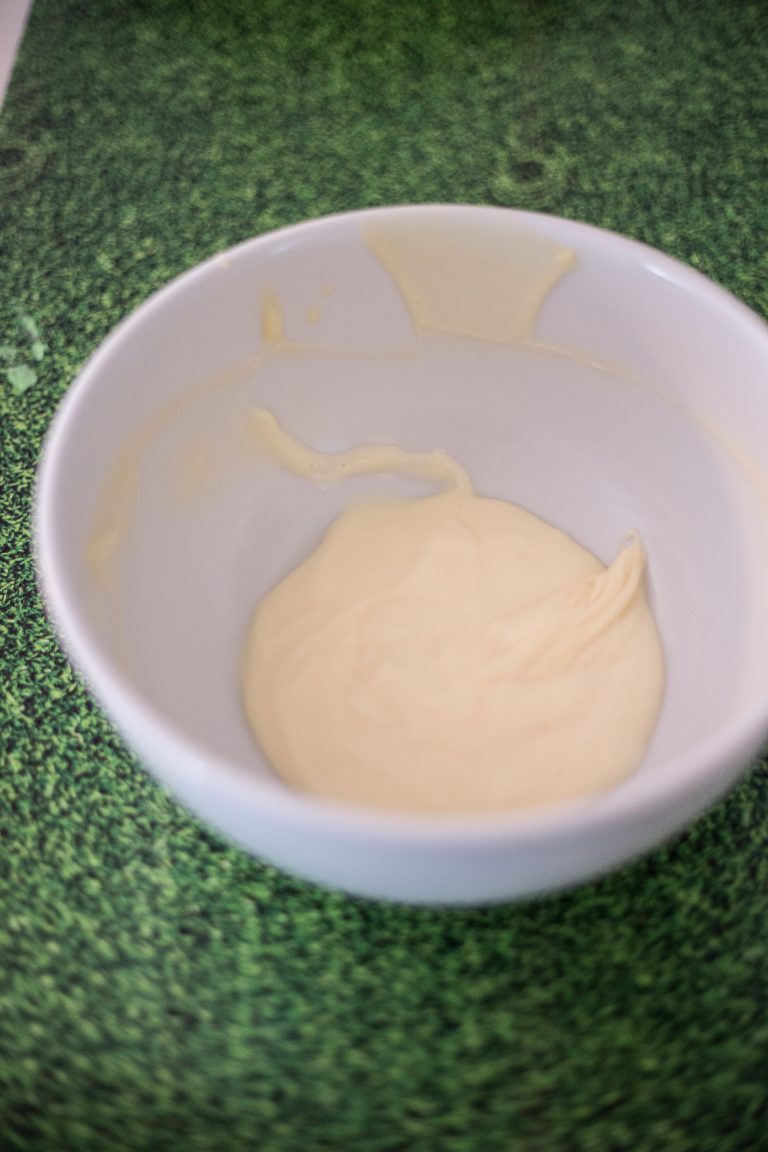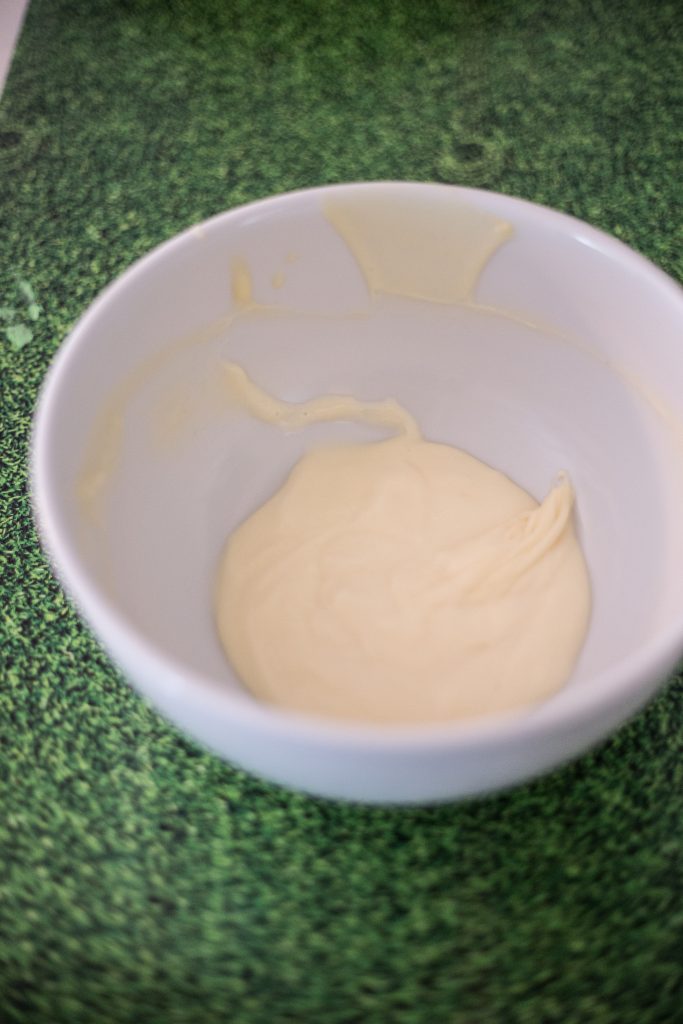 In a food processor smooth out the 1/2 cottage cheese and package of instant pudding. Slowy stir in 1/2 of milk and heavy whipping cream. Add cream cheese. Process until smooth. Set in the fridge for 5-10 minutes and then you are ready to assemble!
Start with crushed oreos, add pudding, and then whipped frosting. Repeat unit full!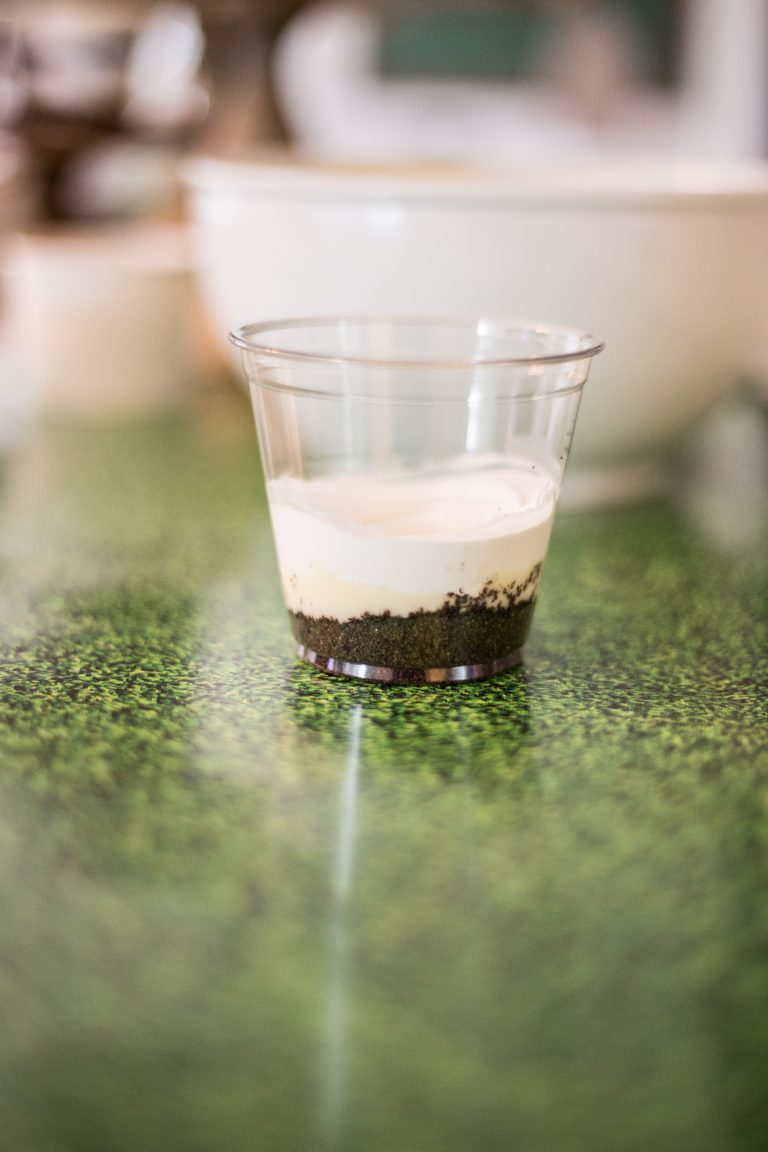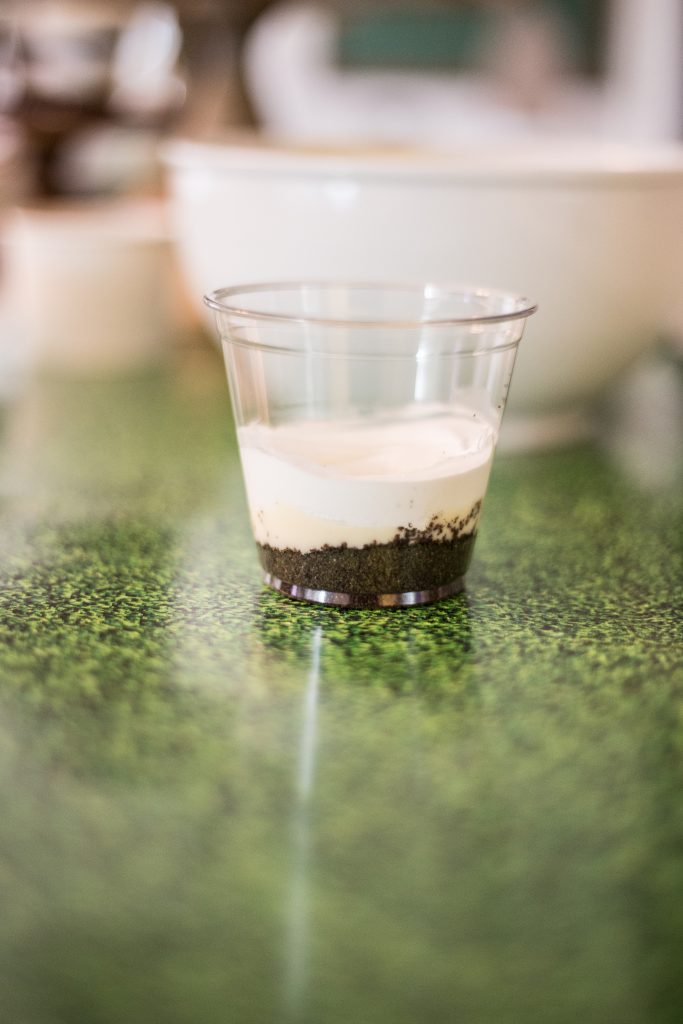 I'm sure the kids will love these and adults too!
If you are looking for more recipes using Shamrock Farms products, head to their website to find even more inspiration!
This is a sponsored conversation written by me on behalf of Shamrock Farms. The opinions and text are all mine.