Nothing much going on around these parts:0) The family and I have enjoying the summer and I am so thankful that Reggie got to take TONS of vacation off this summer! I love when he's home with us. I always play around with him and say that I feel like I am taking my STAY AT HOME MOM finals! lol, you know like you would take in school. I get to put into action everything  I've been practicing….breakfast, lunches and dinners served up just for him and well just having someone there watching what I do all day! It was kinda cool. We say we want to be a stay at home family, but who would pay the bills?!…lol. I do love when he joins me in my world but we are BOTH very thankful for his career and the blessings that come along with them:0)
Anyway I've been adding some things to the ,paying attention to the detail, which actually does a whole LOT!
This is the cord cover I picked up from Hobby Lobby the other day. I love it and it adds so much to the whole feel of the room. Any extra fabric always does that!  Reggie calls it a chandelier scrunchy….lol. It does look like one right!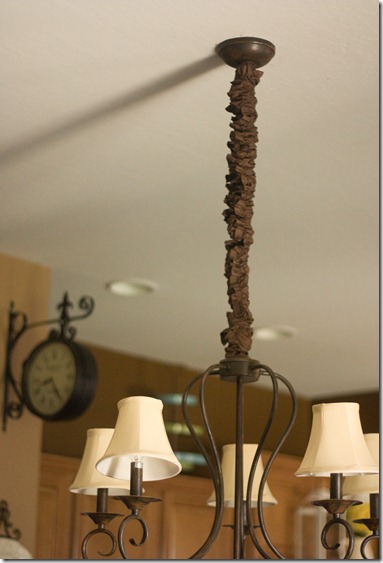 Iv'e LOVED these types of wreaths for a while and saw them at Target a couple of months back! They were 24.99 each but I caught them on clearance for 6.24 the other night. So I got two of them:0) One I hung on my pantry door…mama don't always have time to craft…but I do have a little time to shop…especially when I take a detour to the home section in our Super Target..it's walking distance from my house you know….not that I would ever walk there…dogs, I am afraid of them:0)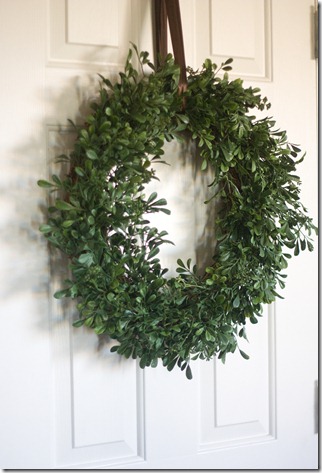 and the other I put on my new to me table I picked up from goodwill for 70.00 a few month back …it came with two leafs! More pictures of that later!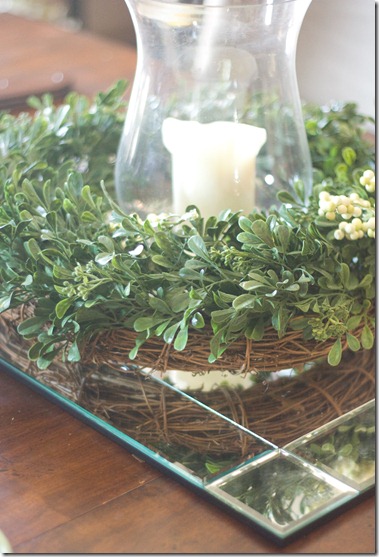 I got these knobs on clearance at World Market and change out my knobs on my Ikea sideboard table…even little things like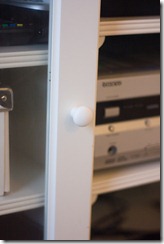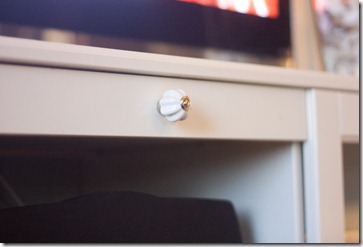 knobs make a BIG difference:0)
I found these two ottomans on Craigslist for 20.00 each:0)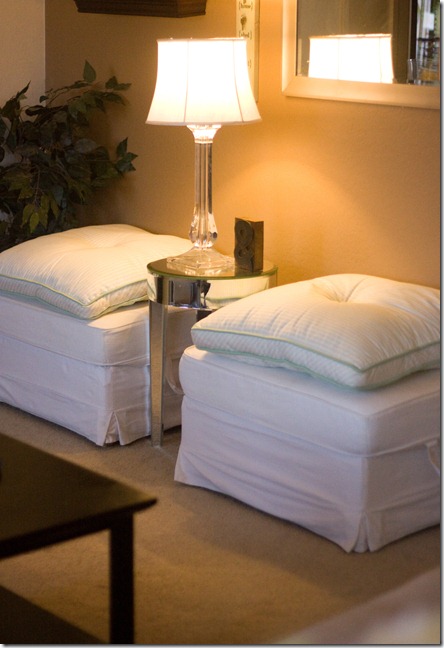 They are originally from Ikea also…I am TESTING out the whole slipcover thing. I moved the other sofa table upstairs to the game room…and took the mirrored table out of Alivya's room and replaced it with one of those decorator tables:0) It looks much better….I will show you soon!
Then last but not least I DID NOT find the missing fabric for my curtains that I have been trying to find….I even emailed Kate, The CENSATIONAL Girl and she offered to  look for me and so did you guys!!! No such luck! So I am doing one last call….if you have seen THIS fabric at your local Joann's right down the SKU number and if they have more than 3 yards EMAIL ASAP. I am about to start over with this fabric I got at Hobby Lobby…. I got 7 yards for 30.00 Not bad not bad…. pretty huh?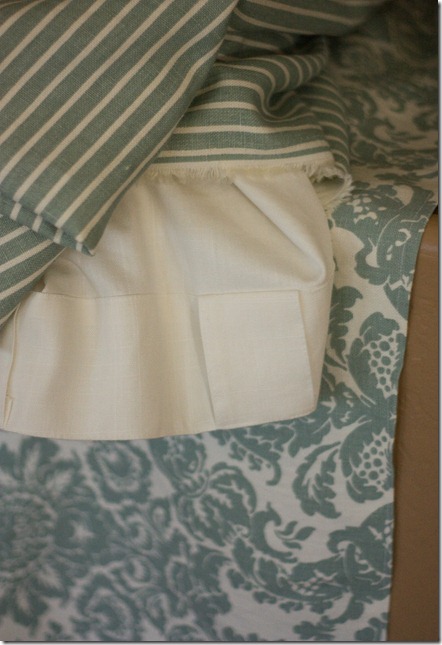 I still want to go a few shades lighter on my wall color……what do you think?