I just shared with you guys the yesterday day my Thanksgiving table with some amazing pieces from West Elm. Today I wanted to talk about the cotton centerpiece that was super easy to make!
I knew I wanted something white for the centerpiece just because my table is super dark brown and I needed something to lighten the entire tablescape up and tie in with the golden touches. When I decided to use cotton I had no idea it would turn out so beautiful! I'm totally in love!
To recreate this center piece your going to need a big bucket. I used this ice bucket I got from a yard sale a few years back. It ties in well will gold tones and bronze tones perfectly. Best part it was only $5 so smiles all around.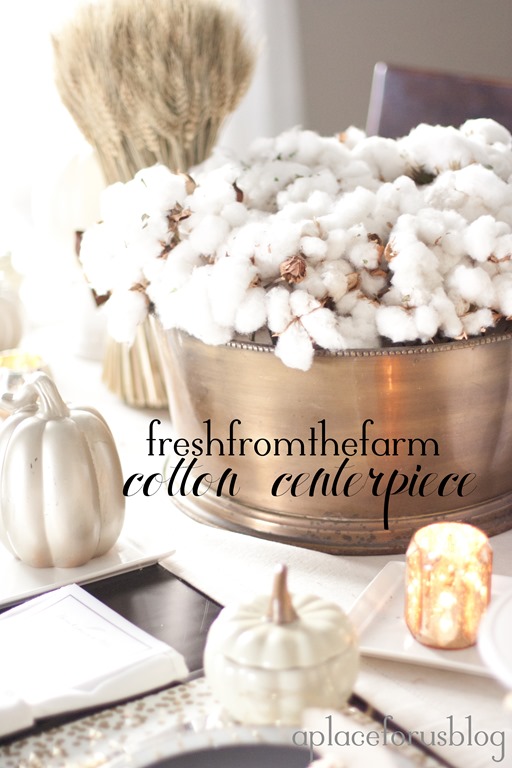 All I did was fill the bucket up with styrofoam and stuck the picked cotton, with the dried stems still attached into the foam! Pretty simple! You want to make sure the cotton is nice and dry. I let mine hangout in the garage for a couple of days before I started.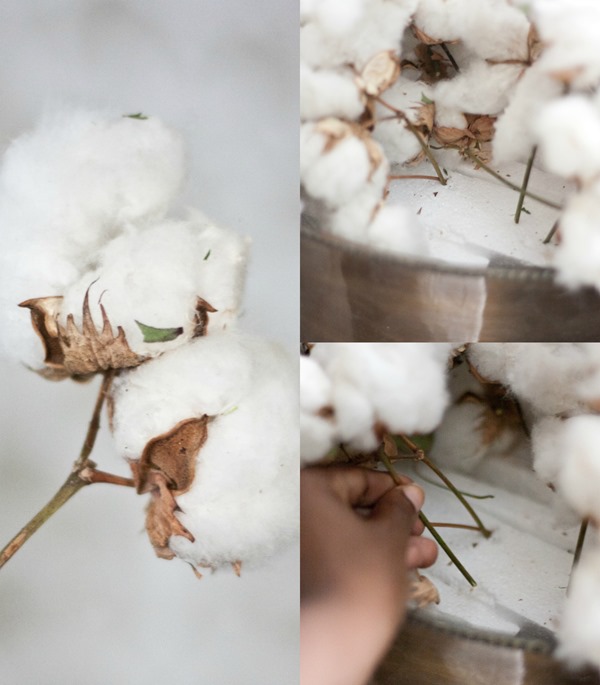 Isn't this the most amazing flower ever???? SO over looked but certainly perfect for an all natural arrangement! It really doesn't get any easier than this.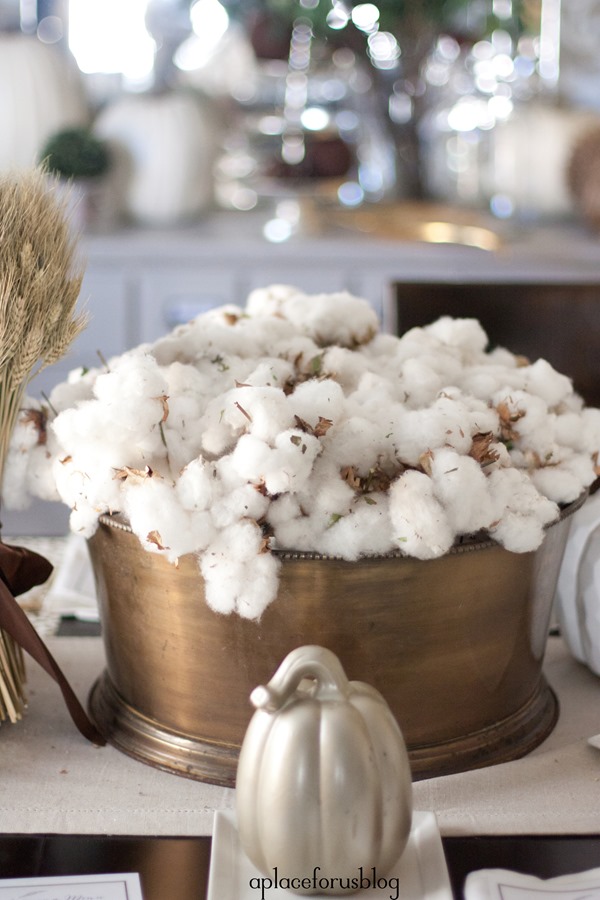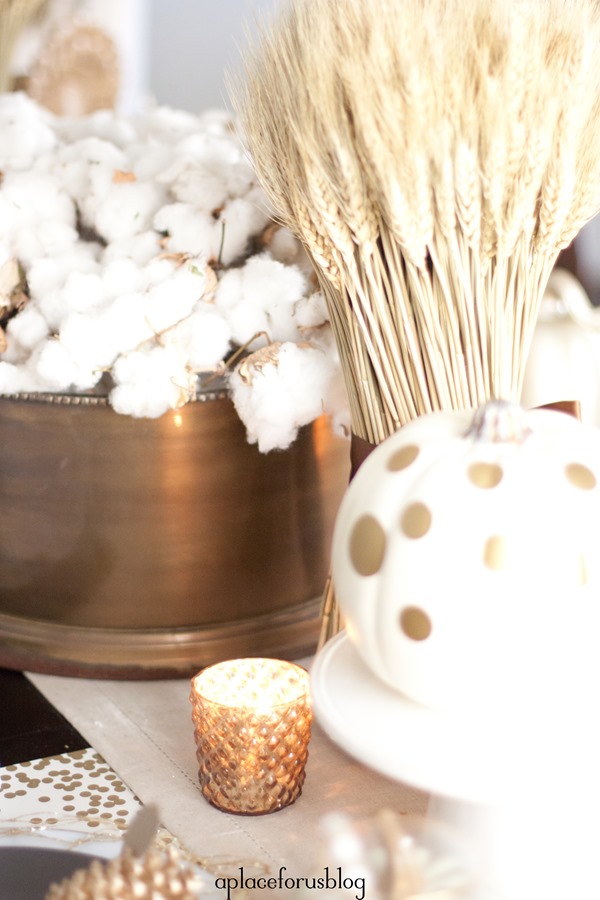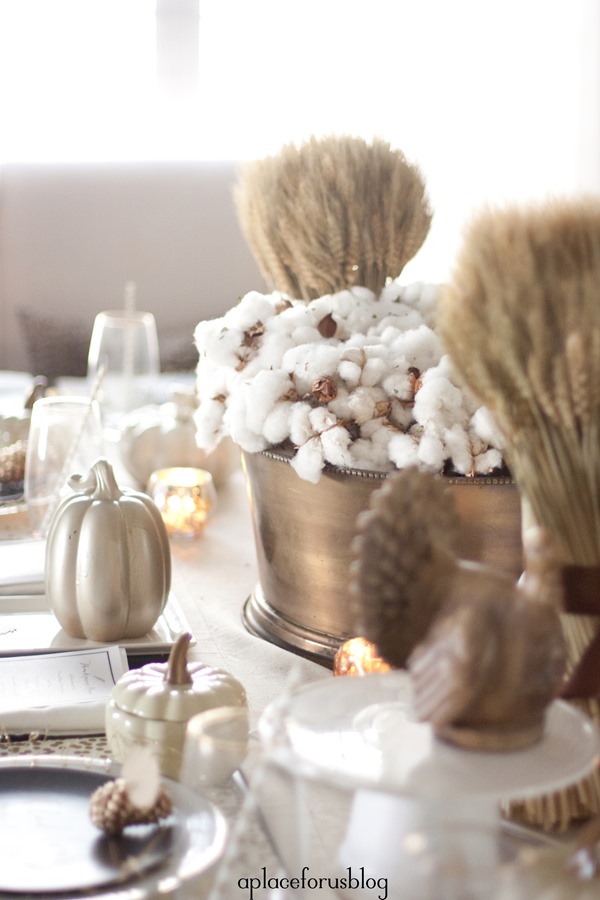 If your wondering where you can get cotton, that's a great question! I would start to ask around and look on Craigslist! There are a million cotton fields right now where I am so the harvest is plenty. BUT never just go pick cotton from a farm without asking the owner. It's really important to get permission. I had a conversation with my neighbors SaltandPepperMoms about this before hand and we ended up contacting another mutual friend Cindy, who let me have at her crops! So thankful for her!!
That's me! Gathering my goodies:0) via Instagram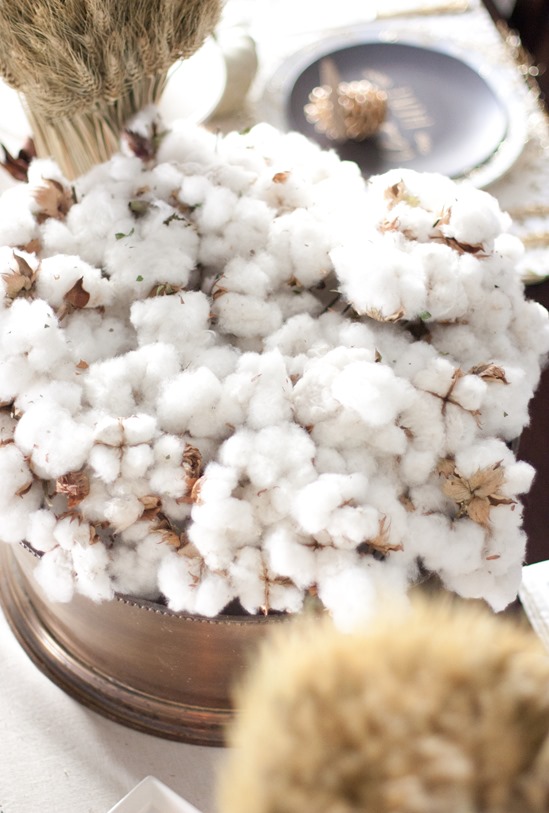 So how do you guys feel about cotton now? Pretty cool right?
*westelm affiliate link included