Reggie and I have never had a real Christmas tree. I've always love the thought of having the entire house smell of spruce or pine, but the hassle of lighting the tree always made us stick to our convenient pre-lit artificial tree:0) . But being the super sentimental girl that I am I just wanted that CHRISTMAS SMELL you can only get through fresh trees!
So when The Wreath Depot asked me to try out one of their wreaths for you guys I was super excited because not only do they have beautiful artificial wreaths they have a large selection of FRESH wreaths for every season including Winter!
It was super hard to choose because all of them are gorgeous, I wish I could smell them through the screen!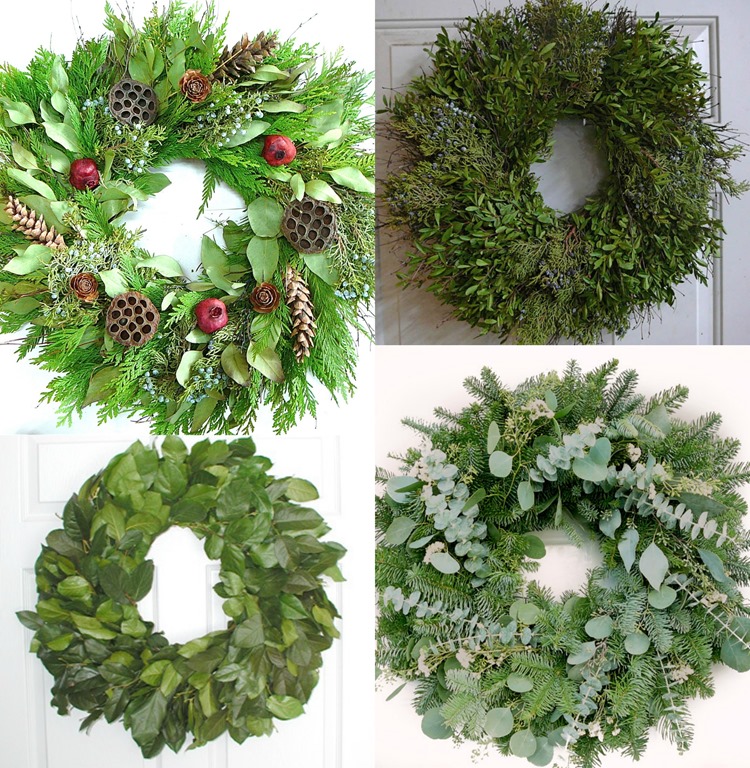 I ended up going with the Chateau Holiday Winter Wreath because its so prettyful…lol. Yes, prettyful.  I love the mixture of different leaves and the addition of the pinecones. Its simple yet has enough texture to make it beautiful to look at.
When it arrived via FedEx I was super impressed with it right away! No falling leaves or branches. Super sturdy and of course fresh! So fresh and so clean:0) Oh, and it looked JUST liked the picture!!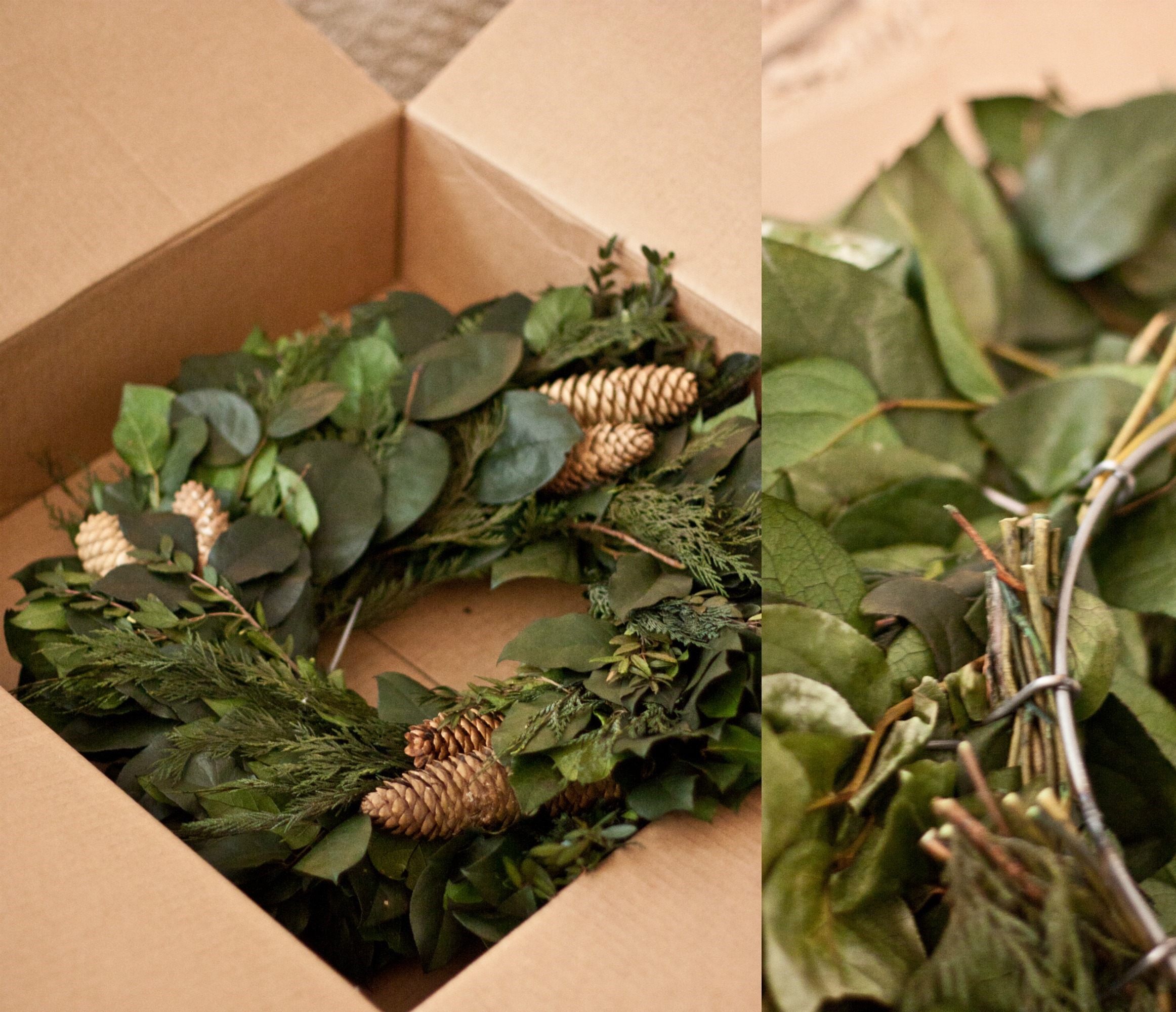 The room immediately filled up with the fresh scent of Salal, Boxwood and Cedar. My fresh Christmas smell dreams came true! ha:0)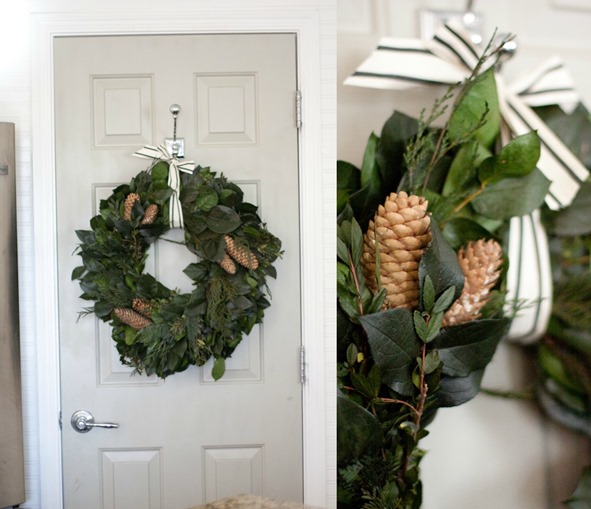 The only sad part is that it won't last forever. How do I make it last forever?!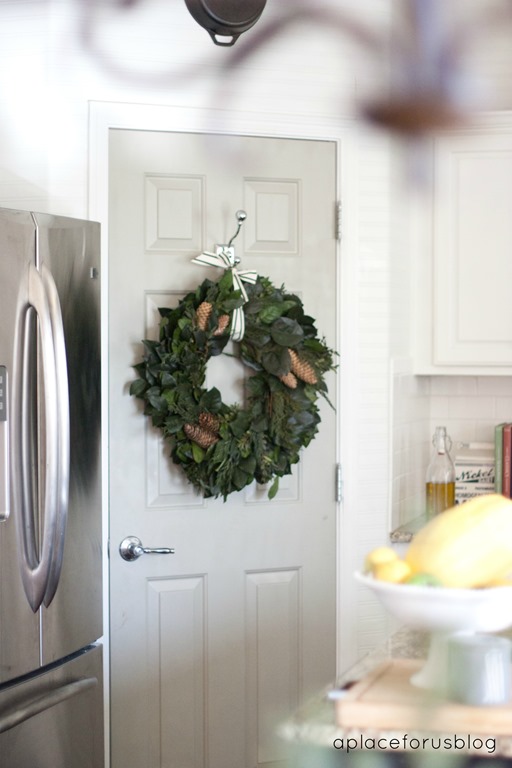 So if your looking for an alternative to real Christmas tree then a fresh wreath from The Wreath Depot is defintlley recommended!  Make sure you keep it inside, out of direct sunlight, and out of high humidity. But definitely place it somewhere you can admire it on a daily basis during the holidays.
Thanks to The Wreath Depot for gifting this gorgeous wreath!