Last month I had the opportunity to review the HTC One X phone and giveaway one to you! (By they way the winner was chosen and contacted. Congrats SHARON!) AT&T's It's What you do with What you do Campaign challenged some bloggers across the blogosphere to see test out this super smart HTC One X phone to see if it could assist us in some of our DIY projects around the casa. With downloadable apps like Pinterest and Houzz for inspiration I planned on trimming up my three big niches.
Remember these cutouts?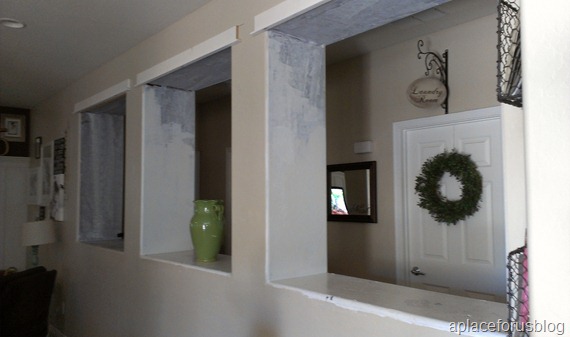 The ones that I've been talking about forever. I've had about 30 different plans for these babies! But when it came down to budget and man power I had to scale back my plans and settle for something super simple but also still made a BIG difference.
Before: My cutouts are SUPER large 60×60 each and about 22 inches deep. They are a great start but I always new I wanted to frame them up some sort of way.
I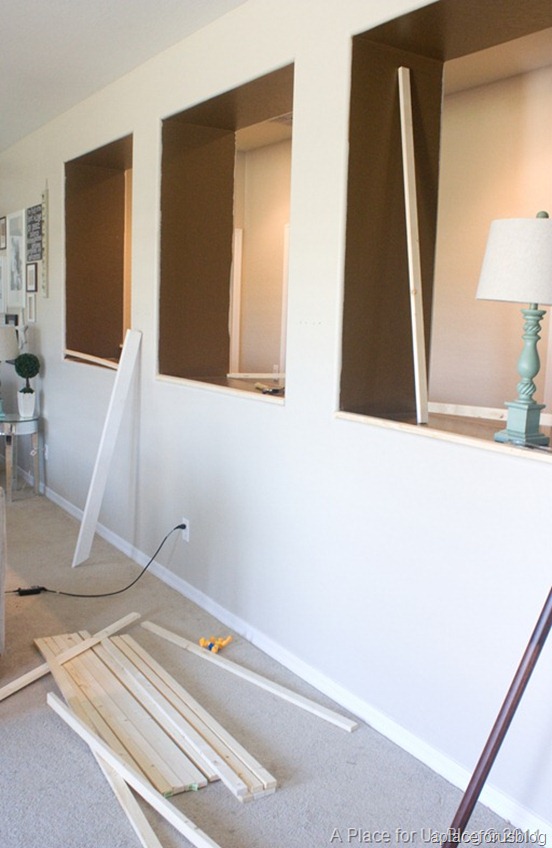 My original plan was to do something like this! Still is, just not now! ha! Hello dream hallway……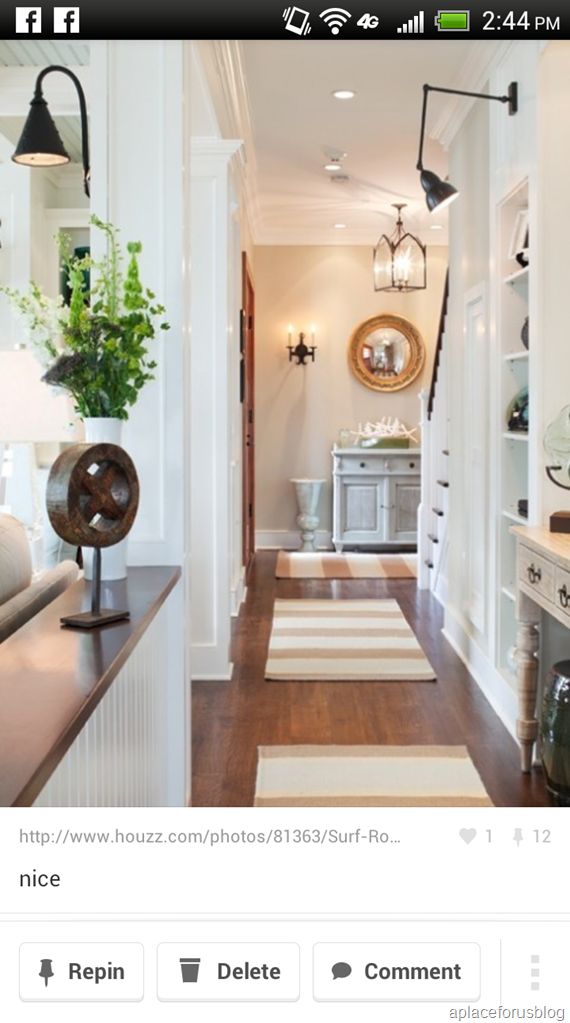 image via Houzz
For about $40.00 per cutout,per side. (I only did this one side)  I was able to trim them up with some baseboard trim from my local Lowes!
A lot like framing up your mirrors, this technique allowed me to get that picture frame look for each one and give the space some extra architectural detail! I think I would still like it a bit CHUNKIER:0) But I REALLY love the look!  I kept everything nice and white to match the baseboard trim below, but I daydream about going BOLD with a different color:0)
Inside each wall the texture is still the same as the outside walls. I still think it would be nice to trim it up with some horizontal beadboard like I did in the kitchen. Just to give it even more detail.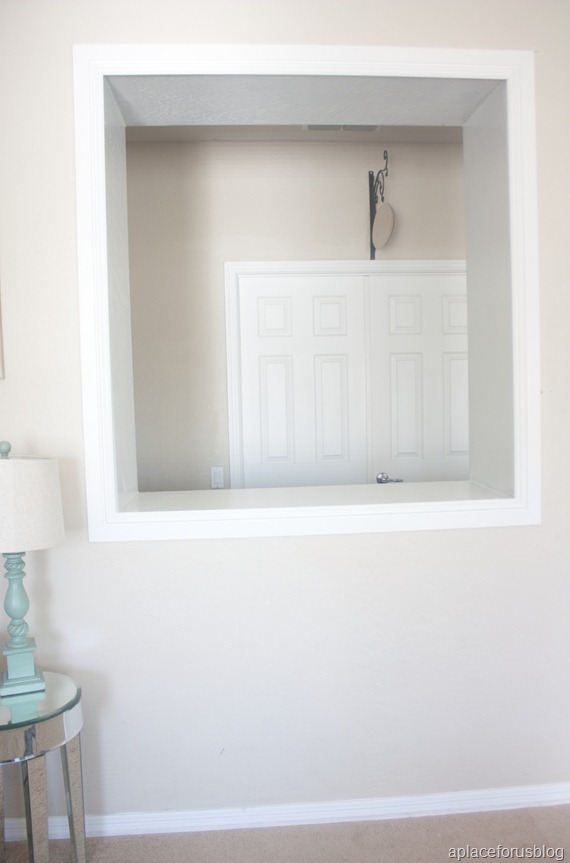 Of course they aren't decorated yet, but I think the holidays are the perfect time to fill these little niches with some fun things! Mini Christmas trees maybe?!
So how did the HTC One X hold up this entire time! Pretty dang good! Here's my take of the top must have features after having it for a couple of months?
| | |
| --- | --- |
| Top Features | HTC ONE X |
| Screen | BIG and Beautiful! But hard to hold in one hand |
| Camera | Amazing quality and unreal editing features without the use of apps. |
| Speed | Fast |
| Battery Life | Long Lasting Battery even after all day use! |
| Apps | Not as many as the the other guys, but many good ones. |
Many thanks to AT&T for letting my test this fun phone out!I am honored to recommend this phone to anyone on the hunt for a mobile device to keep up with all your new age media needs and capturing it all in style.  Keeping up with you guys on twitter, facebook and instagram is a must for me and with phones like the HTC One X is makes it SO much easier to let you know what I'm up to and endlessly thumb through all types of wonderful projects via the internet as I wait in the carpool lane!