Flowers are one of those elements that brings so much happiness. The sight, smell and even touch of a pretty arrangement can bring even the gloomiest of spirits to pure joy. In my hometown fresh flowers aren't beautifully displayed in buckets and wrapped in simple brown papers. We have to pick up our flowers from the local grocery store, or get them delivered to my door by wonderful companies like The Bouqs. Either way, I love that I can still have access to the most beautiful fresh flowers that I can't grow in my backyard. Flower arranging is one of my favorite hobbies right now and even though I'm no florist, I do love to look at pretty things. So here is how I put together an arrangement in about five minutes.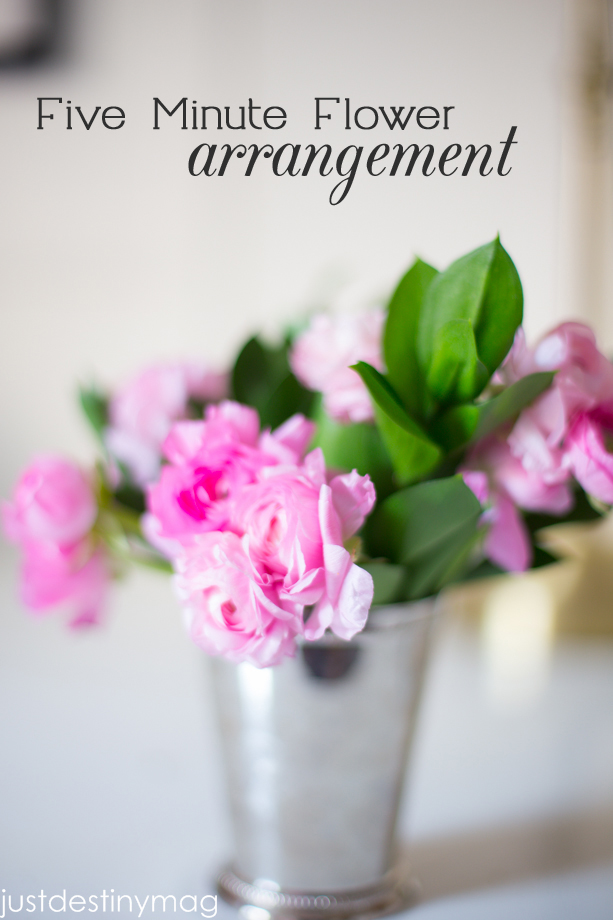 For this project your're going to need a few things:
[left] I found out that the easiest way to start an arrangement is to start with the flowers and add foliage as needed to fill the empty spaces. First make sure your clean vase is full of clean water! Then to measure how much I should cut OFF of the flowers, I use the vase as a guide. I cut off the stem at mid point of the vase until the flowers are just slightly hanging over the edge of the vase. Of course if you wanted you flowers at different heights you could leave some higher than the other. But this is a great guide so you don't end up cutting off too much. [/left] [right]Once you get your flowers to the right height go ahead and insert them into you water filled vase. I actually heard on a flower segment on TV (Martha Stewart) that you should cut your flowers at an angle underneath running water or better yet immersing them in water, before you start an arrangement. I love this technique as well. BUT if your short on time this works too! Just make sure you get them in water right away! [/right]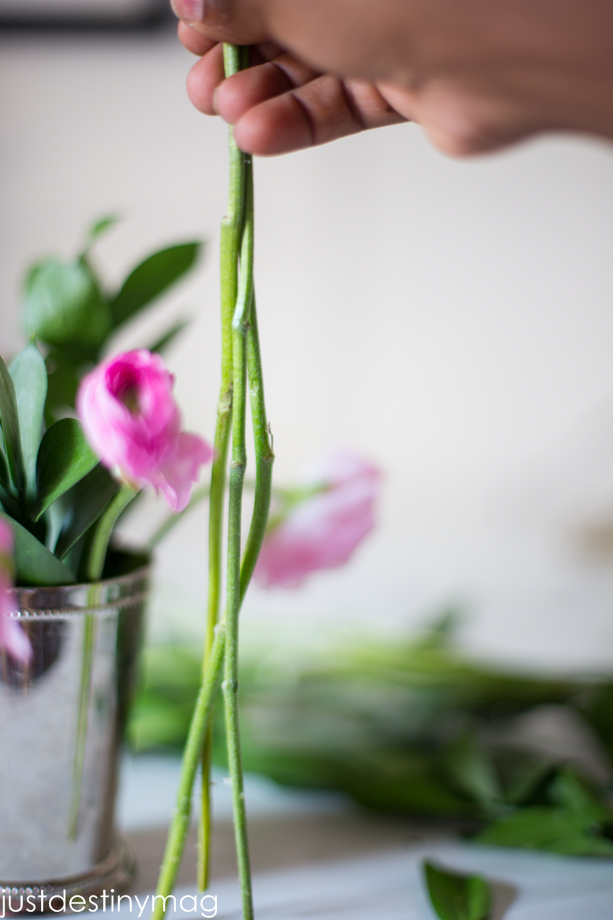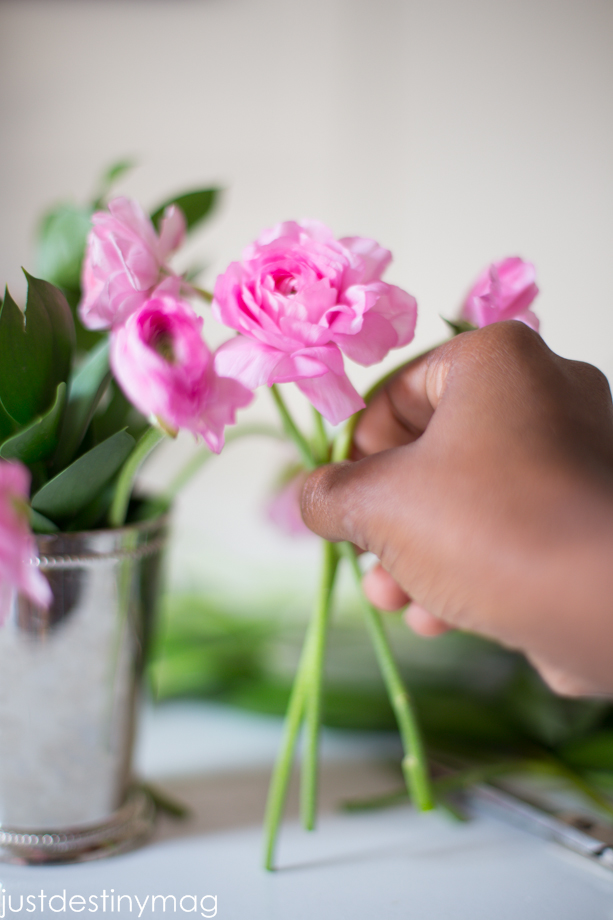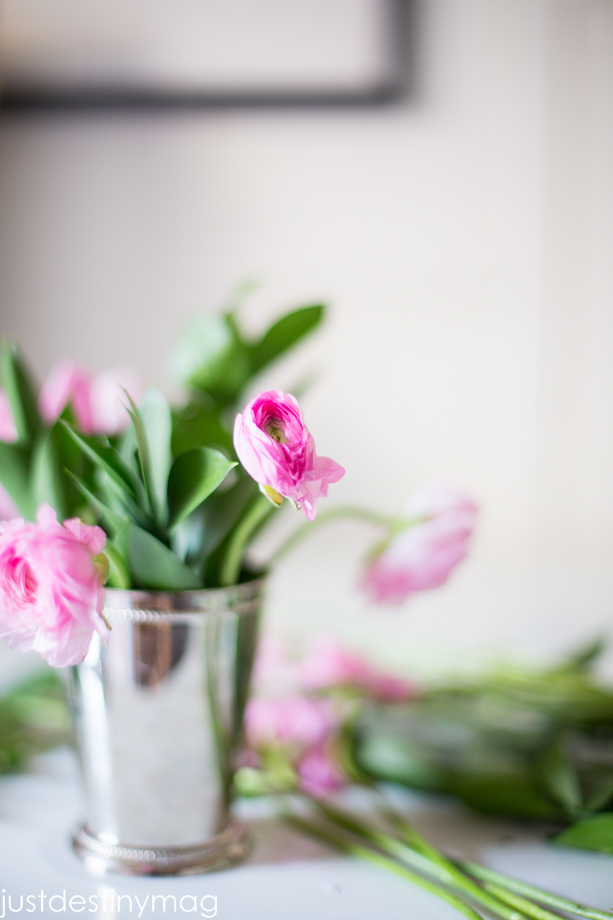 Do the same thing with the foliage. When your done cutting and have a great height make sure you take off any extra leaves. You don't want any leaves in the water. It makes the water dirty faster and your flowers wont last as long and we don't want that do we? No,no we don't.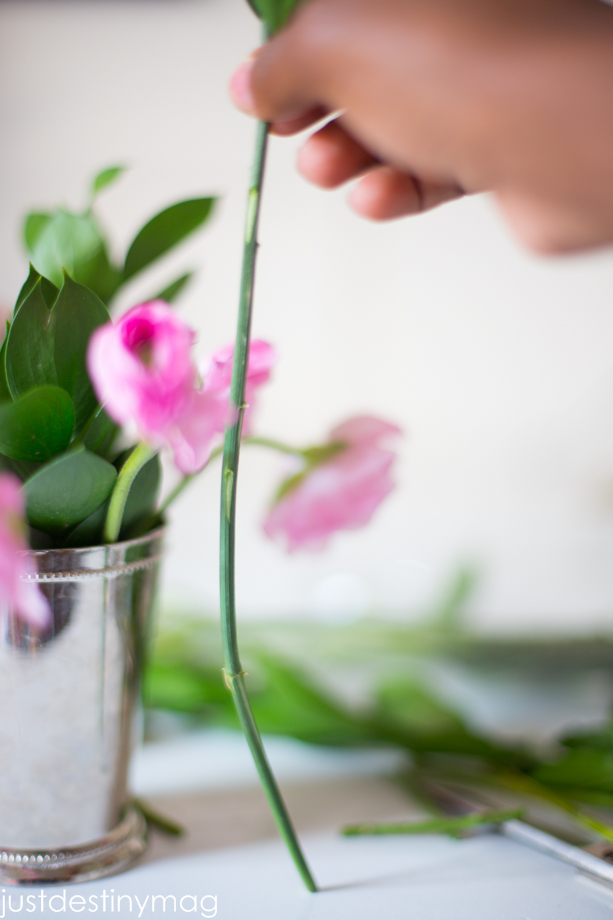 Your last step would be to add some flower food. You know that little package your flowers come with? Well those actually WORK! Most flowers, including The Bouqs comes with a small package of food flower to extend the life of your flowers! Remember flowers are living things so they need the right amount of care to stay alive:0)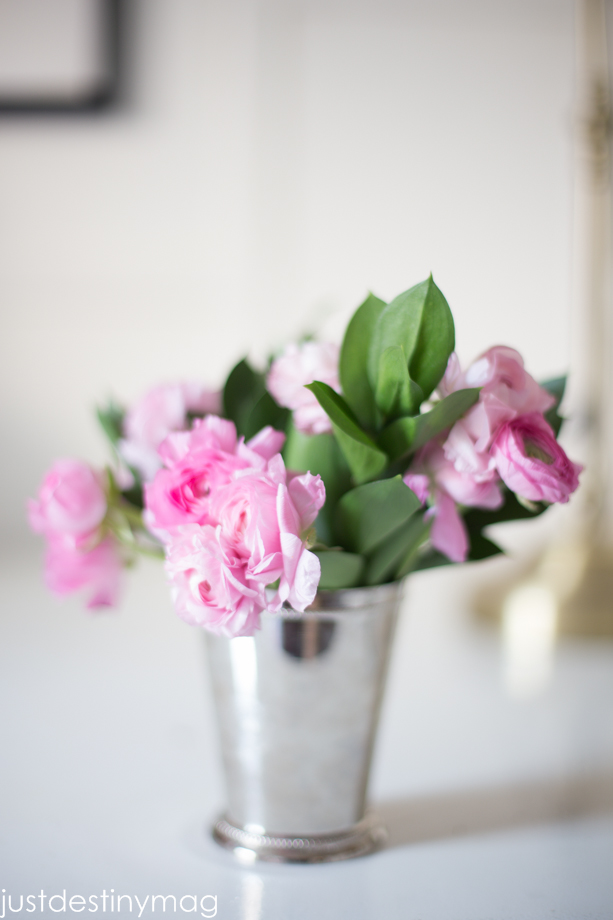 Wasn't that so easy! Be inspired to create a few of these around the house this week. It's a great way to unwind after a crazy day, I promise:0) Oh and just in case you really DON'T have to to create such beauty, I have a free floral wallpaper for your iphone! Click the phone for the image!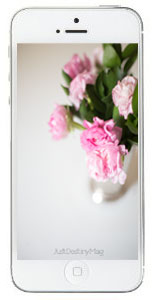 Big thanks to The Bouqs for providing us with a vibrant bouquet of beautiful flowers! Straight from South America they arrived fresh and ready to use! I can't wait to show you guys more! In the mean time check out some of what they have to offer!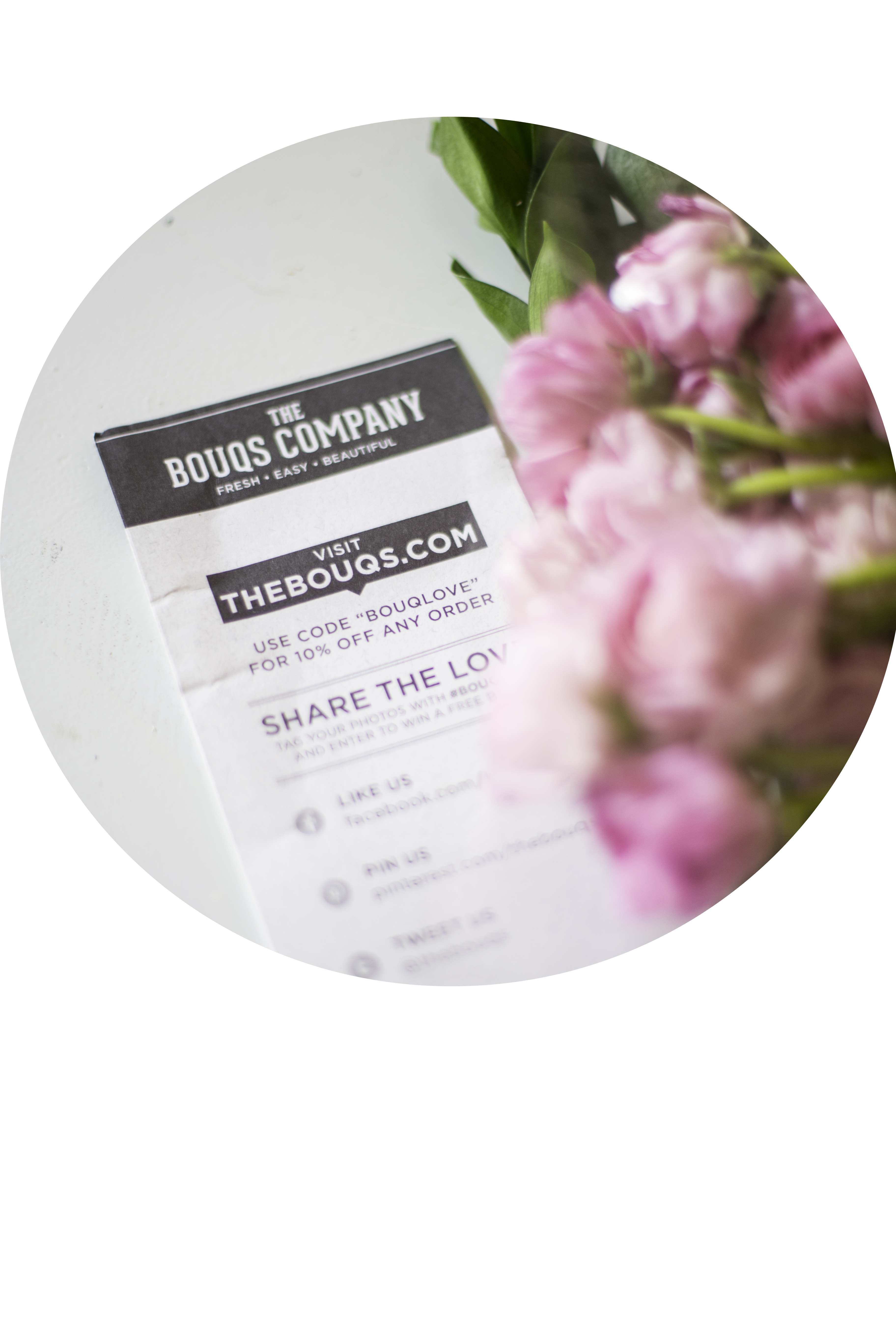 *Post Includes affiliate links