This post is sponsored by Pine-Sol® Clean & Disinfect with Pine-Sol®: The Powerful Scent of Clean." I was compensated for this post as a member of Clever Girls Collective, but the content is all my own..
Happy first day of Spring folks! Like I said last week, it's already beginning to look like spring around here! The other day the hubs and I were letting the kids ride their bikes and we could hear all the birdies just chirping away. It was weird cause we could hear them, but couldn't actually see them:0)
Spring is famous for a lot of things.But one of the most famous spring traditions is, Spring cleaning! It's that one time of year when you roll up yourselves and put in a little elbow grease and refresh your home, soul and spirit!
There's just one thing. I dislike cleaning. The only reason I'm able to join the spring cleaning fun is because ONE, my house wont survive without it and TWO, it's a project that requires a list and I like lists.
In a lot of ways I'm a very type A person. Take for example planning a vacation. I'm the one with the itinerary with everything marked with a start and finish. Same thing with party planning. I plan down to the very minute. But when it comes to some parts of my life like cleaning I'm like a bird…freeeeeee:0) Laundry is always backed up. Stacked up and rarely put away. I have found myself awake at 4 in the morning doing a load so someone  has a pair of clean undies for work…lol  So when it comes to a CLEANING schedule I kinda just go as needed. But one thing of the things I always do is focus on keeping the main areas clean. For us that's our front living and dining room and our family room and kitchen.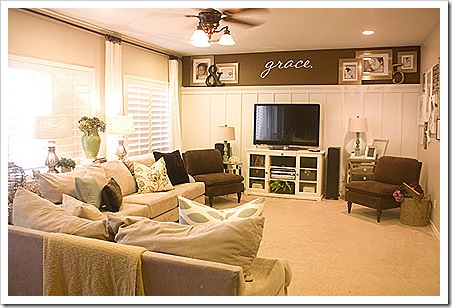 They all pretty much flow into each other so I sorta need to. I can "clean" the downstairs in about 15 minutes if I have to. We also have a wonderful coat closet just in case we have less time than that…lol! But I basically just keep the floors moped and vacuum and really implement the "all toys upstairs" policy. The hubby knows it, the kids know it:0) Once or twice a week I will clean all the surfaces with a mulit purpose cleaner or furniture polish. It gets super dusty here sometimes so dusting is a must. Plus it keeps the allergies from flaring up.
If you follow me on Instagram then you might have seen me share my closets the other day. They gotten a wee bit out of control. My linen closet is throwing up blankets. That other photo would be my side of the closet. If your wondering were all my clothes are I'm sad to say you can find them on the floor. I'm still a teenager. Sorry.
I'm so excited…yeah cleaning. yeah. How do you like my cleaning outfit? Do you guys have one…lol! Oh don't act like you don't have a bandanna to cover up your locks!
So as I head into this week of knee deep blissful Spring cleaning…did that sound convincing enough? I thought I would share  a free printable to get your clean springing going as well! Your going to need a list right!?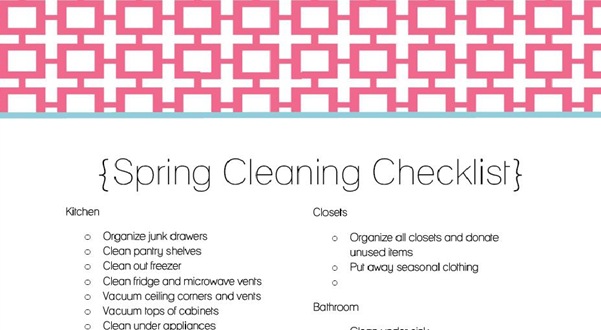 Are you guys getting ready for Spring cleaning! I'm no "Deep Clean Diva" but I can bet on it that some of you ARE a little extreme when it comes to cleaning. If you are then this contest is for YOU! ) My friends at Pine-Sol are hosting a fabulous contest! Win the Pine-Sol® Deep Clean Diva Crown and $5000. Enter Now!
Hmmm..5 G's Maybe I can learn to be a Deep Cleaning Diva:0)