Favorite Things Party Gifts
This post is sponsored and may contain affiliate links, please read my disclosure policy.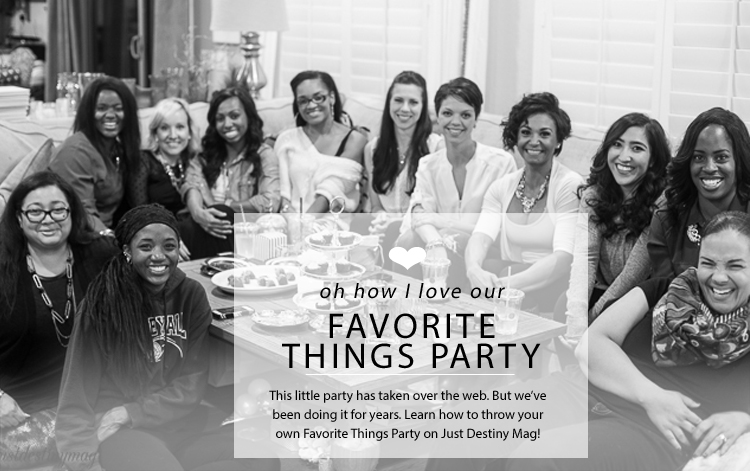 This is my VERY favorite party! I actually thought of it one year while watching Oprah's Favorite Things show. I wanted SO badly to be apart of that show. So instead of feeling sorry for myself while Oprah was giving away washer and dryers, homes, coach bags and the most comfortable pajamas in the world, I decided that maybe just maybe I could do something like that for my girlfriends. So we did…..
---
---
LOOKING FOR Favorite Things GIFT IDEAS? See my entire list! Over 50 Ideas for every budgets! Plus even more ideas at the bottom of this post!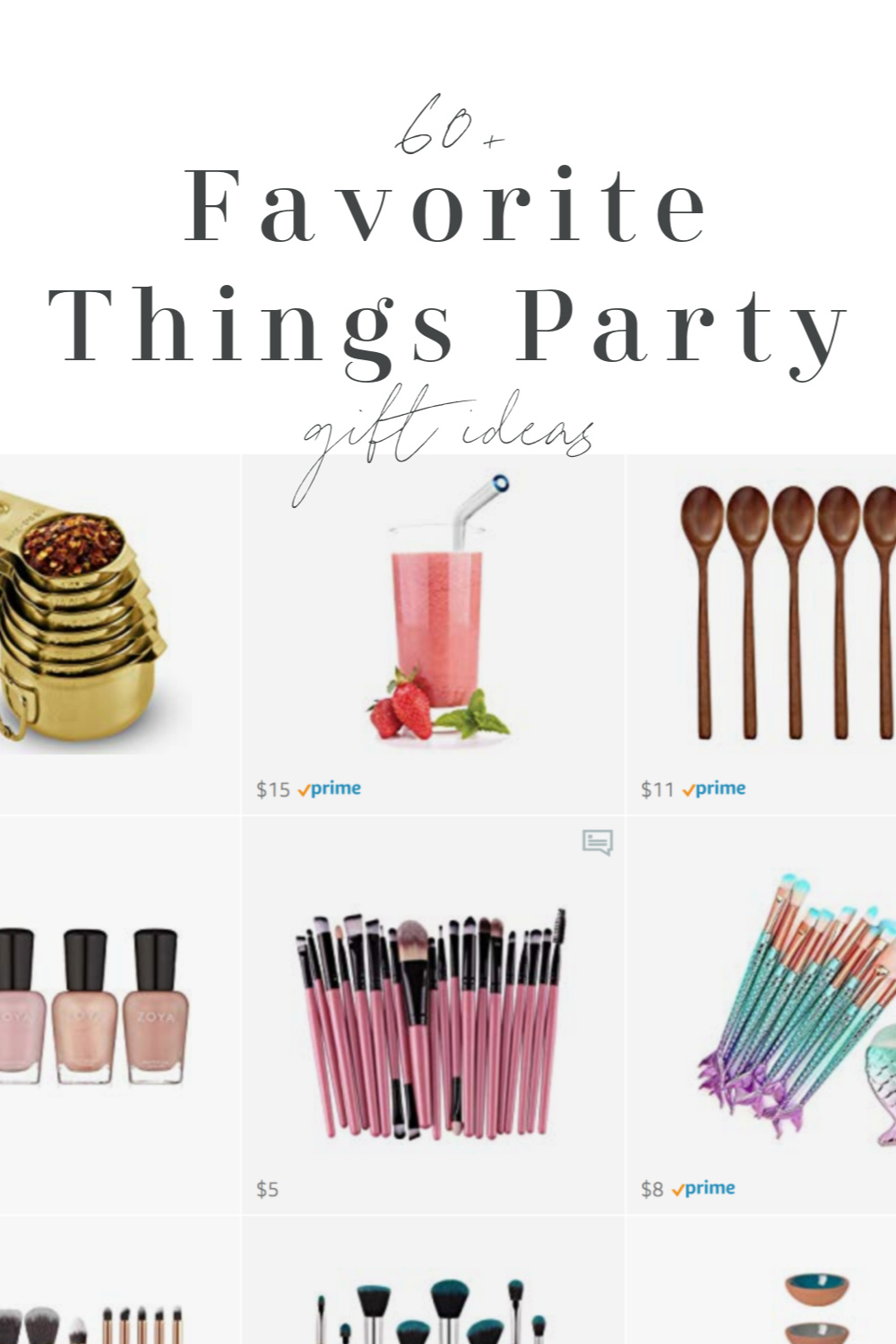 ---
---
How Does the Party Work?
Basically each girl brings X amount of gifts to share with your friends! So if you have a total of 13 girls at the party(including yourself), have each guest bring 12 of the same gifts to share with friends! You don't need to get yourself a gift :0)
Each girl then shares their favorite thing and shares why!
Then we all ahhhhhh and clap over each others gifts! It's such a fun time and perfect for gift exchange parties during the holiday season!
[line]My Favorite Things this Year[line]
I always set up my favorite foods and snacks to share with the girls. This year I got some of my favorite party supplies from The TomKat Studio Shop and my FAVORITE cupcakes from Sweet Tooth Fairy! These cupcakes are amazing. Like SO amazing!
For drinks I set up a cute little bar for iced coffee and hot chocolate!
---
Favorite Things Party Ideas
---
Here are all of the gifts from my friends!

I gifted my girlfriends black and white make up bags from Michaels dollar bins, Victoria Secret lotion and TomKat heart sunglasses.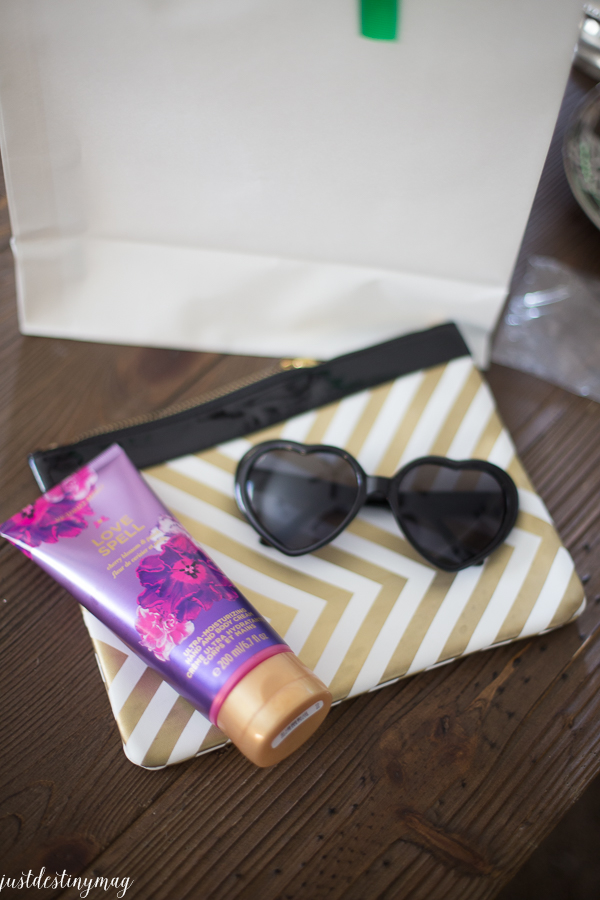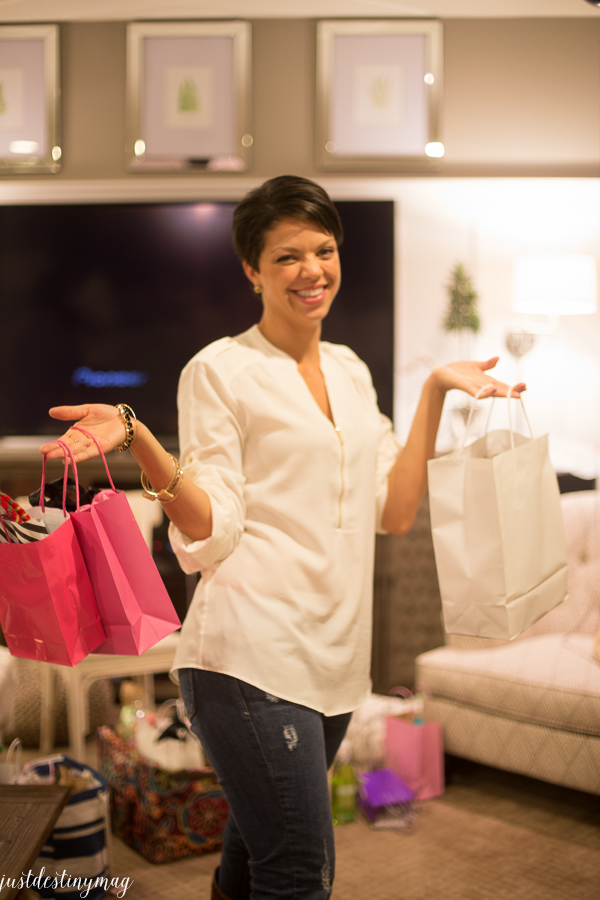 Venetia: Nail Files and Nail Polish
Shelbi: Cup of Coffee from your favorite spot
Chaz: Jewlery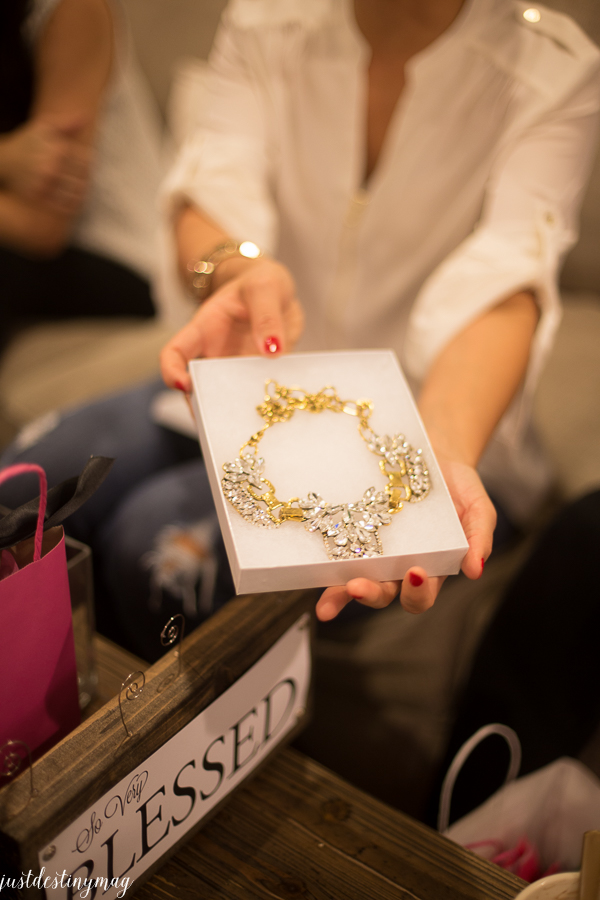 Kia: Photo Holder with plans from Shanty to Chic
Shelbi: Homemade Sugar Scrub
Theresa: Wine
Natalie: Method Cleaner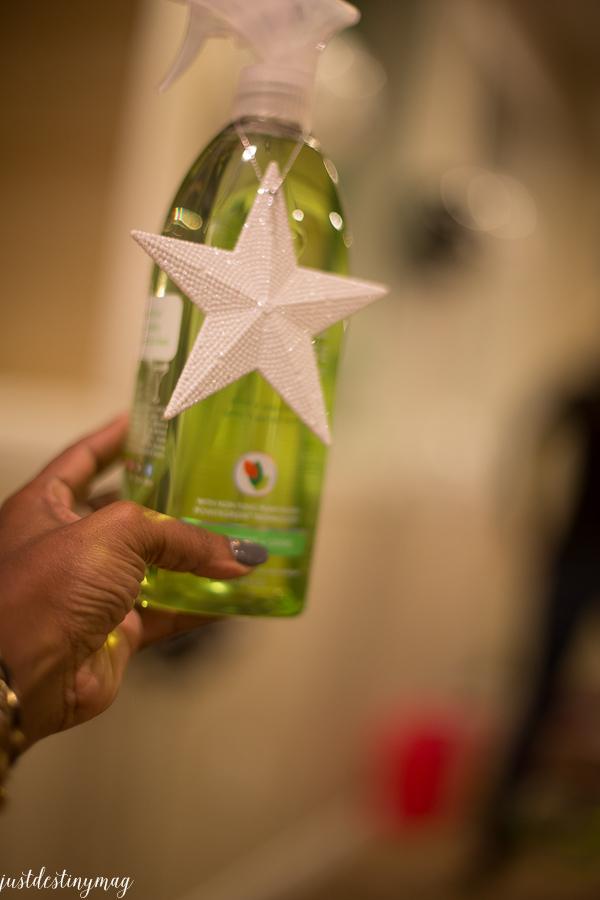 Andrea: Notepads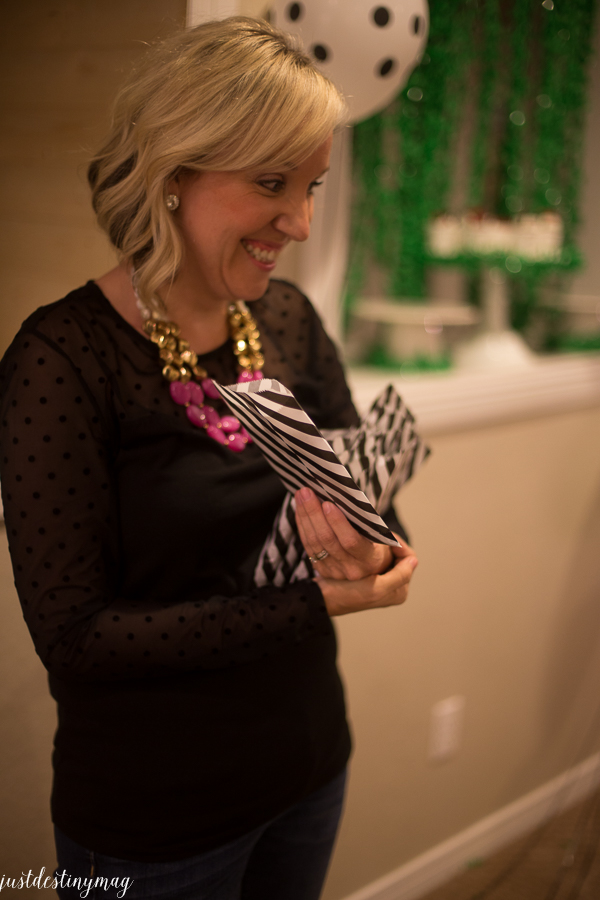 Desiree: Lip Gloss and Favorite Cookies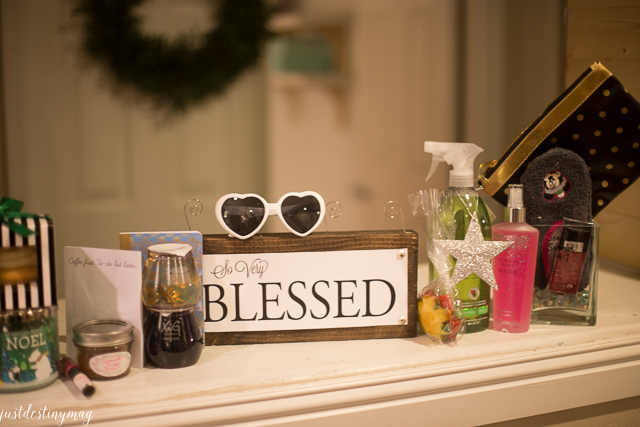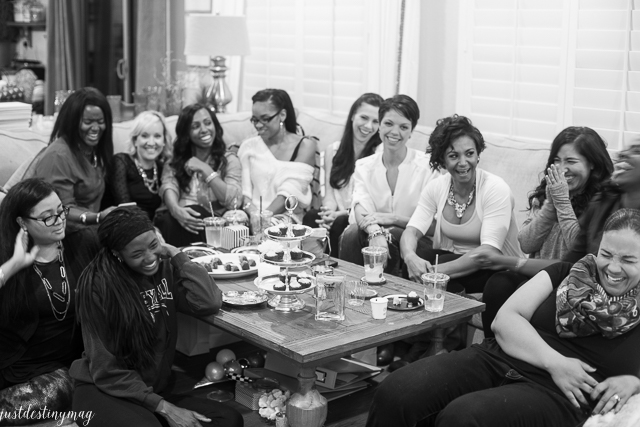 Hoping you find some inspiration to have your own this year! Follow me on Instagram this year for another fabulous #justdestinysfavoritethings party!
Check out my other Favorite Things Parties….[line]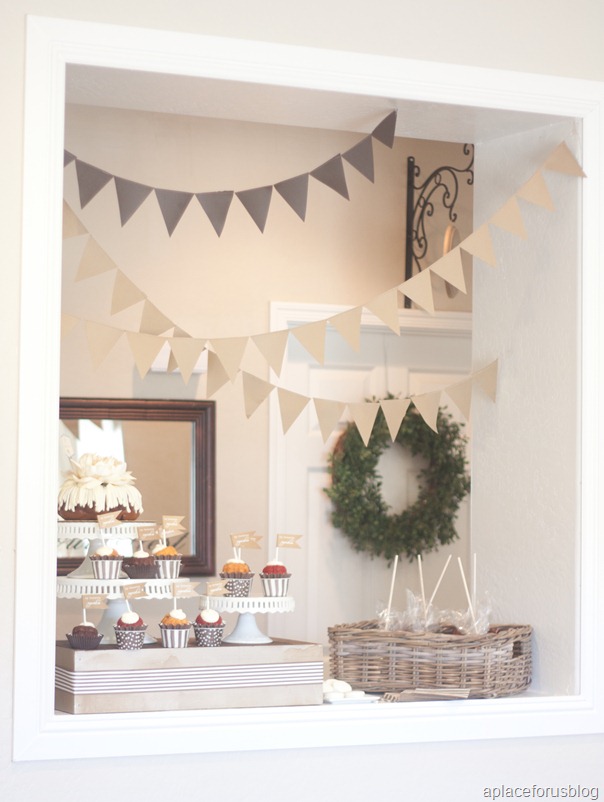 2010|How to Throw Your Favorite Things Party