A week or so ago I shared with you a site called HomeAdvisor and how they could help with some Fall prep around the house. Well since today is the first day of FALL I thought I would let you know how I did on my quiz:0)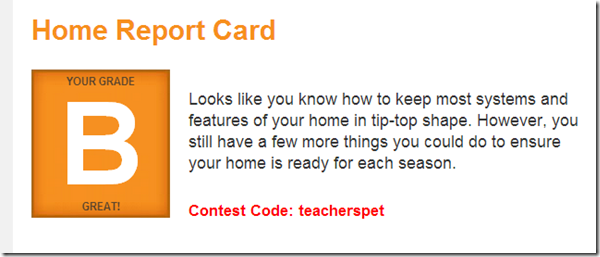 So pretty average:0) I guess I knew more than I thought!
We decided to get things started, we're going to replace some of our light switches like HomeAdvisor did in the kitchen. We will most likely start in the laundry room and the living room though! We got some Lurton lights that will be PERFECT!!
I also haven't told you yet but we are really thinking about replacing our floors!!! A few weeks ago our dishwasher started to leak. I woke up the next morning with about 4 square feet of buckling floors. WHY did I put wood floors in the kitchen! So I will be checking out some ideas and tips on remodeling soon!

Hello Friends,This is part 2 of sponsored posts written by me on behalf of HomeAdvisor. I am sharing my personal home experiences to share about HomeAdvisor and the services they provide. All opinions are 100% my own.