This post is sponsored and may contain affiliate links, please read my disclosure policy.
It's been pretty rainy here so it totally got me in the mood for some Fall decorating. Do you guys say Fall or Autumn? Autumn seems so formal:0) I know we will have a few more hot days before it finally cools down but I just was n that mode ya know:0)  After dragging all my Fall goodies from the garage I looked through all of my stuff an said to myself "Hmmmm, that's it?" Ha. Seriously, I feel like I go shopping every year for Fall décor!!! I only decorate my living room and front door/porch but I still was coming up short. So I headed to my local Homegoods and got some great stuff to pretty up my mantel.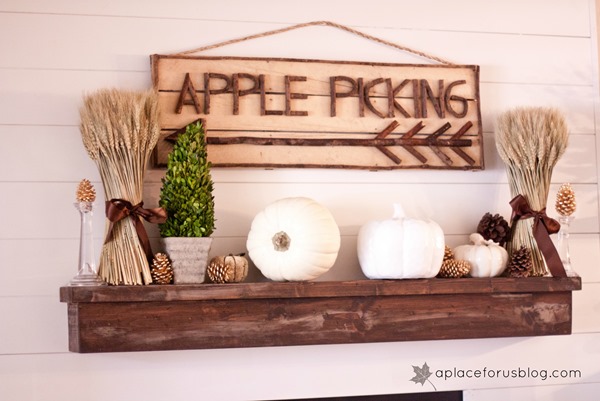 I got the Apple Picking sign from Homegoods! Isn't it so fun. Now that I'm looking at it…everything is from Homegoods!!! haha!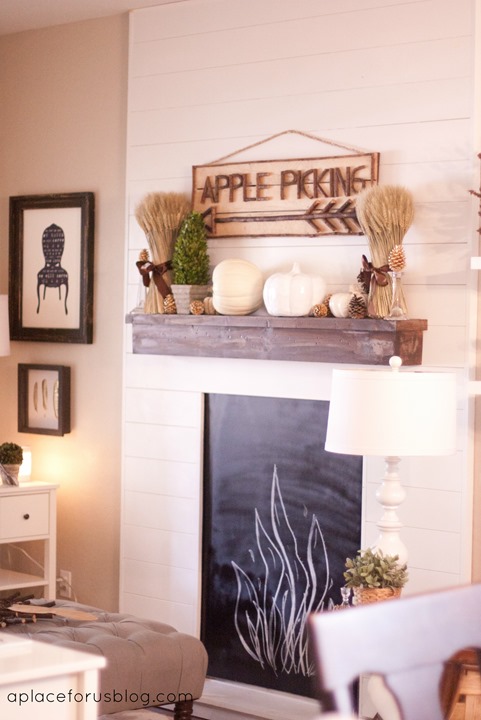 I decided to draw my fire with some chalk:0) It's super easy. Just get some chalkboard paint and sand down a piece of plywood and insert into you fireplace:0) I can't teach you how to draw the fire….lol. I don't even know how I did it.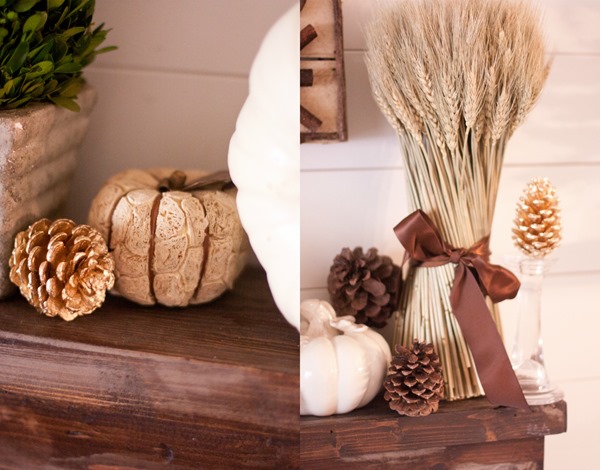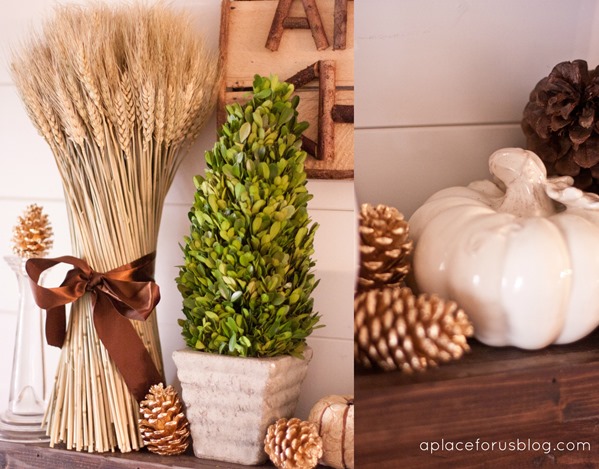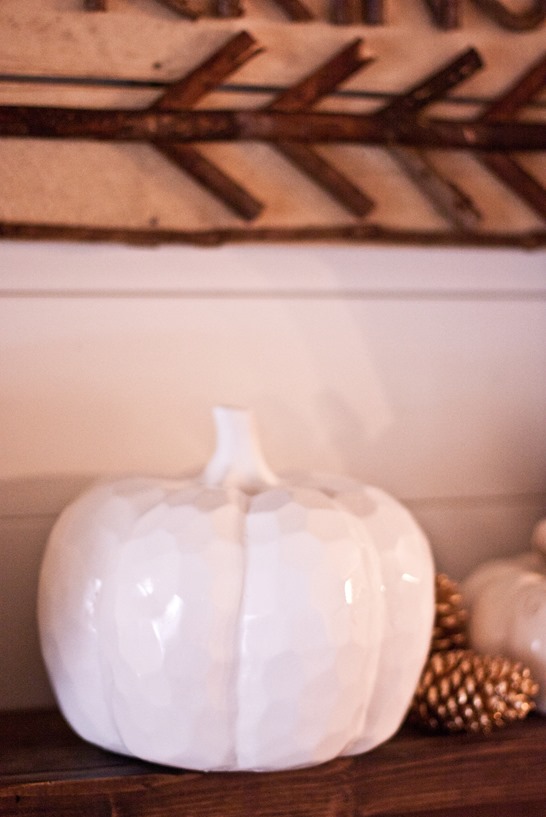 Have you started to decorate yet? I'm such a early eager bird when it comes to seasonal decorating. Plus I don't decorate for Halloween so this will stay up until November:0)