This post is sponsored and may contain affiliate links, please read my disclosure policy.
A few weeks ago I ordered a shirt from Be Still Clothing Company and I think I've worn it about 10x since:0) I love seeing other people use their God given talents and making it into a full time ministry!
Proverbs 31 is one of those chapters in the bible that totally speaks to my heart. It gives you an example of the most God-fearing,smart,and admired woman, wife and mother. Wearing my faith makes me feel awesome! It's like everyone already knows what's up before they even meet me! Ha!
Below you can see how I love to style this type of t-shirt. You can call it a mommy outfit if you like:0) I definitely use this combination throughout the week for all the various activities our family has on any given day!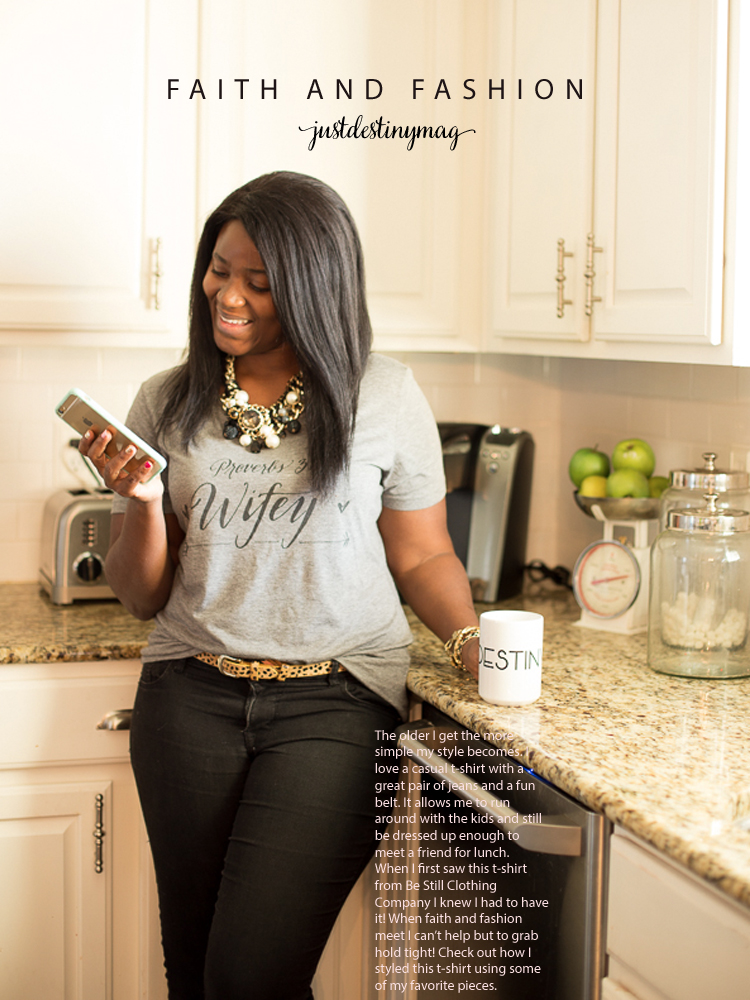 Do you have a favorite go to outfit?
Resources with affiliate links below!
Proverbs Shirt// Jeans Old Navy// Necklace Charming Charlies NLA// Skinny Belt// iPhone Case