Thank you to Kleenex Hand Towels for sponsoring this post about how I'm making my bathroom guest-ready! To learn more about Kleenex Hand Towels or to find out how you can save money when you buy your own, check out this site.
……………………………………………………………………………………………………………………………………………………………………….. 
Hello Homelovers!
I always think it's a good idea to have a some sort of essential list when your decorating your home. I don't know about you but when I was first starting out in my own space, I always looked for lists. Back to school lists, biology class list, things for your dorm list. They give us a good snapshot  at some of the items that are necessary for different projects or in this case room. Everyone has at least ONE bathroom and whether you share that space with your entire family, or have a bathroom for each member of your family, there are certain things that are nice to have when you have guests over! Check out some of the essentials you might think about when decorating your guest bathroom!

Candles or Warmers
I LOVE when a guest bathroom smell delicious and welcoming! I always look forward to going into a candle lite space of my friends homes. Each one has their own unique scent and it really adds to the atmosphere of their space! In my bathroom I use a nightlight warmer! Perfect alternative for candles. My go to scents are anything with vanilla in it! I also a  fresh linen scent too!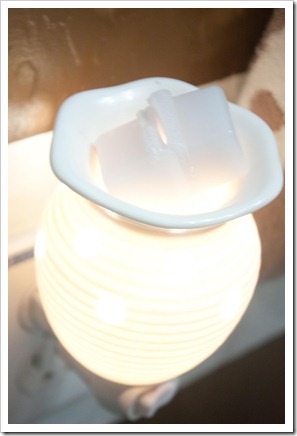 Hand Soap,Lotions and Smell Goods
I always run out of hand soap. I feel like my kids run through it so fast! For the everyday, I'm all about my super inexpensive kid friendly soap. But if we are having a party or entertaining family I like to use the "nice" soap. It smells so luxurious and sweet and it's a real treat for our guests!
Anywhere there's a sink, a bottle of lotion is a must!. A lightly scented moisturizer will keep your guest's hands nice and smooth after they wash their hands! It's also good to have a stash of spray cologne are anything that can quickly cover up odors:0)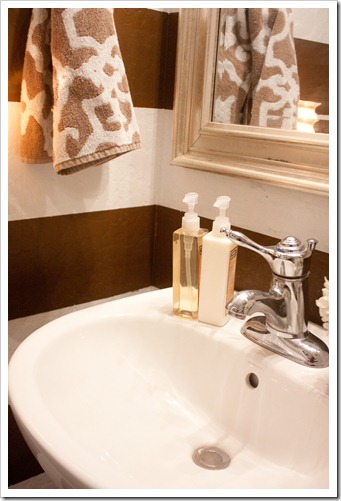 Extra Papers
EKKK! No one want to ask their hostess for extra toliet paper..lol! I'm SO guilty of this one! So to make it a bit easier I added a basket over the toiler so that just in case there's none on the roll, they can use the extra stock. Having a nice stock of toilet paper, towels, and Kleenex Hand Towels makes it really easy on everyone! They can just help themselves!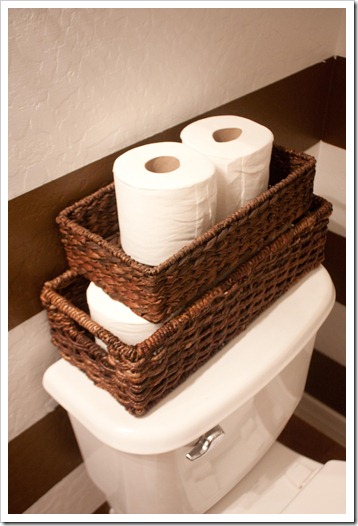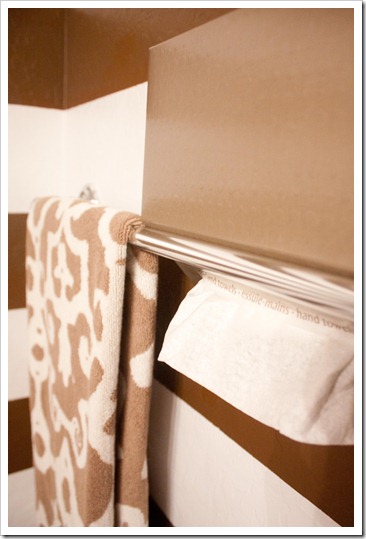 Personal Decor
Guest are always looking around your home and the bathroom is no different. Adding flowers, pieces of art and anything personal makes your bathroom feel comfortable and cozy.
Simple crafts, plants and beach décor to add to the coziness of my guest bathroom.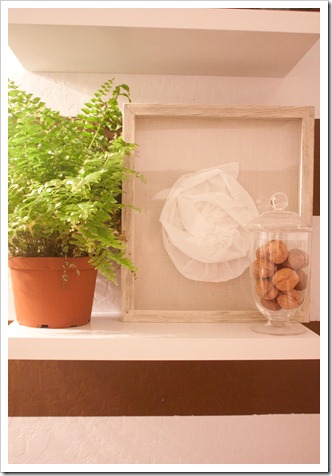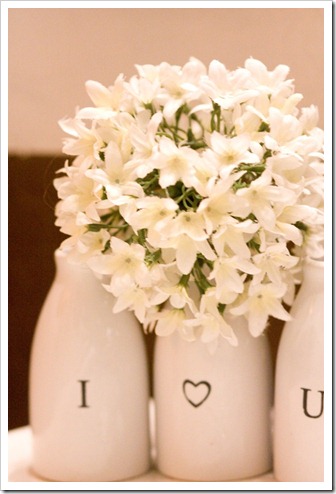 How's your guest bathroom holding up! Are all the essentials there? What is a must have in your guest bath? Magazines, books,etc?
Join the 14 million people who have already joined the Clean Hands campaign by using Kleenex Hand Towels, and click here for savings and more! I was selected for participation in this campaign as a member of Clever Girls Collective