This post is sponsored and may contain affiliate links, please read my disclosure policy.
With Memorial Day this weekend and Fourth of July just around the corner, it's time to wave our American flags and wear our red, white and blue proudly. If your entertaining a crowd this weekend then this cute treat will be a yummy bite after all that BBQ goodness. Smores are nothing new. Whether it's snuggling up on a cold night during the winter or on a warm summer night by the camp fire, smores are always a hit! Packing them up individually can be a fun way to serve them up for a hungry crowd! With just a little extra effort you can really make these crowd pleasing treats special.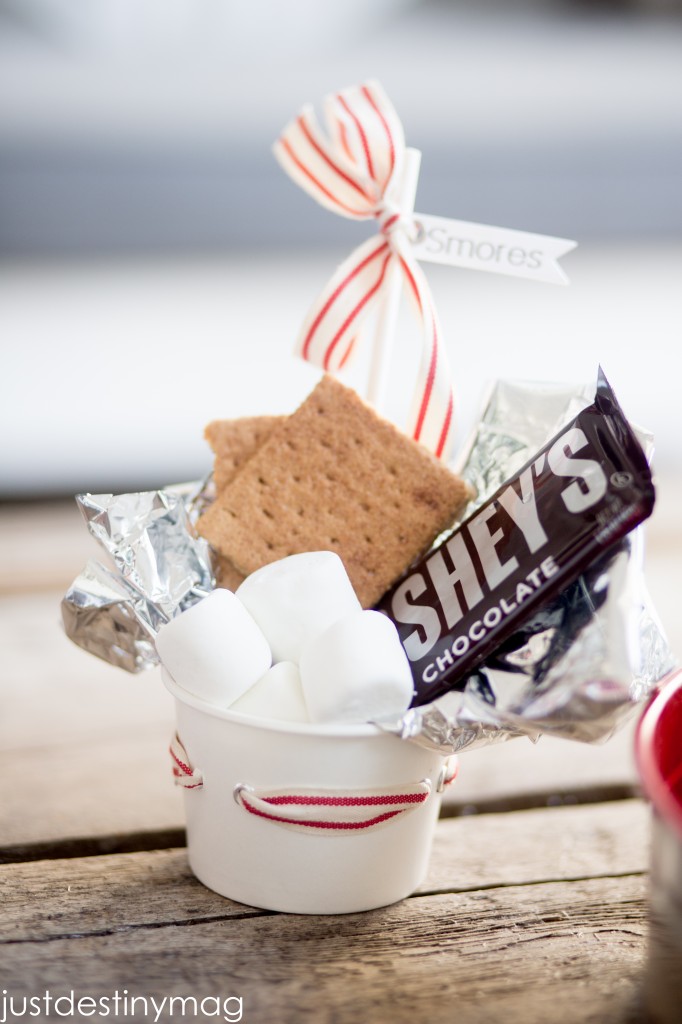 Smores Tags
[left]
To make these "Smores" tags your going to need a few tools:
Printer
White Cardstock
Crop-A-Dile
Eyelets
Evolution:
Tag Die Kit
Coordinating Ribbon
Popsicle Sticks or Wooden Spoons
[/left]
[right] First print out a smores printable onto white card stock and cut out each tag leaving enough room for the die cut. You want to have about 1/4 or an inch or more for the eyelet.
Then take your tag die cut and set it on top of the smores printable making sure the cut side of the die is facing down on cutting mat A.
After that add the base and run it through the Evolution for a clean cut.
Once you have your tags cut, use your Crop-A-Dile to make a hole using the 3/16 hole punch on the top. Then insert your chosen eyelet and use the Crop-A-Dile to firmly secure. [/right]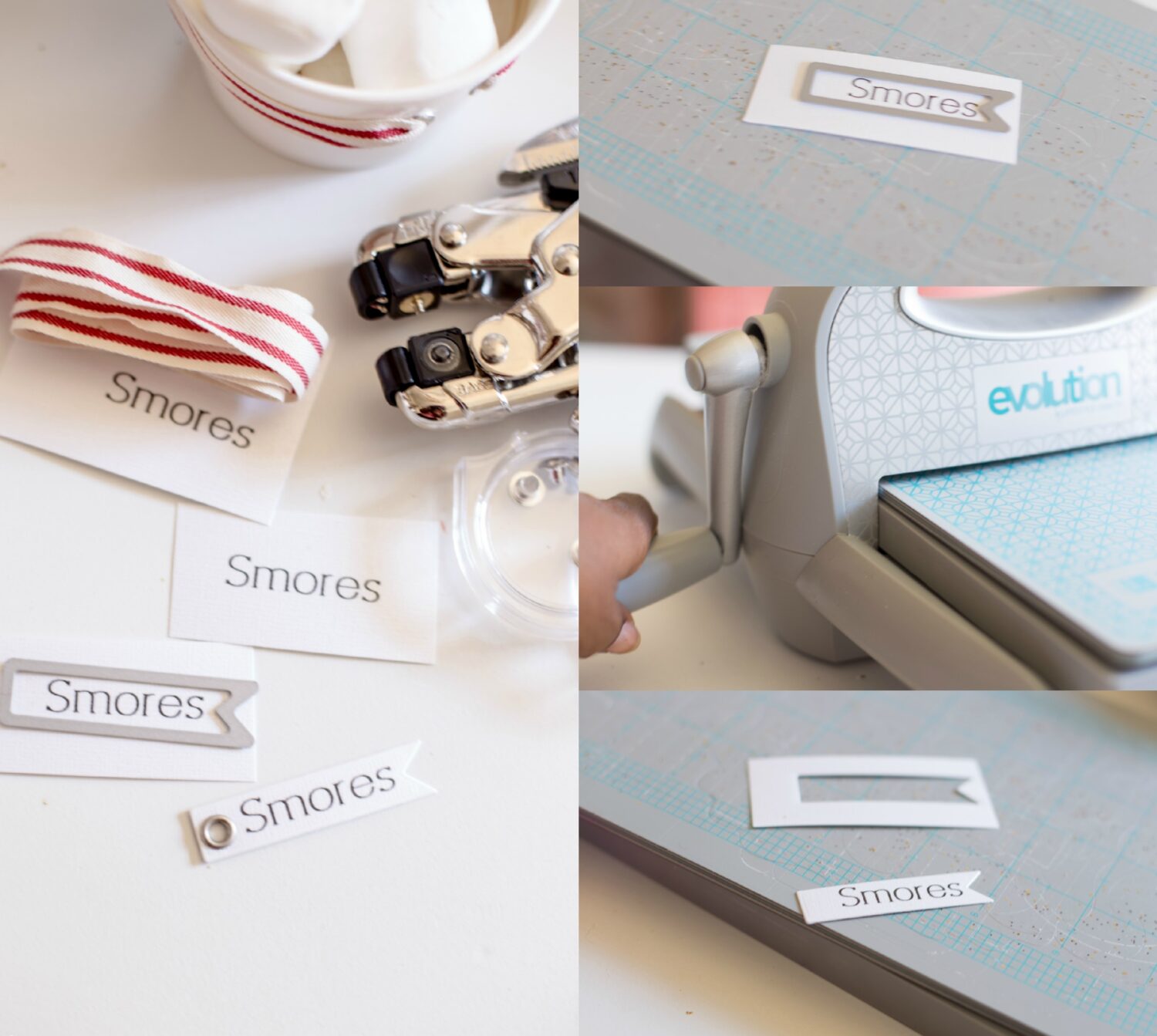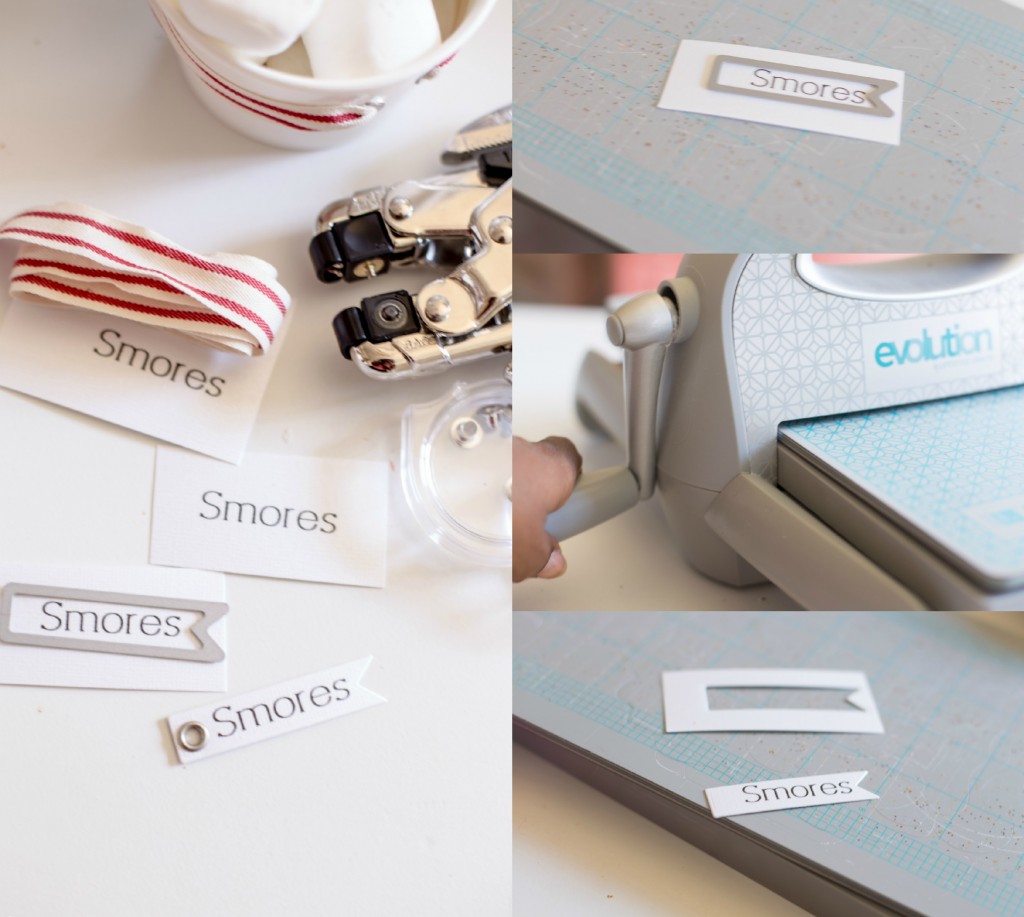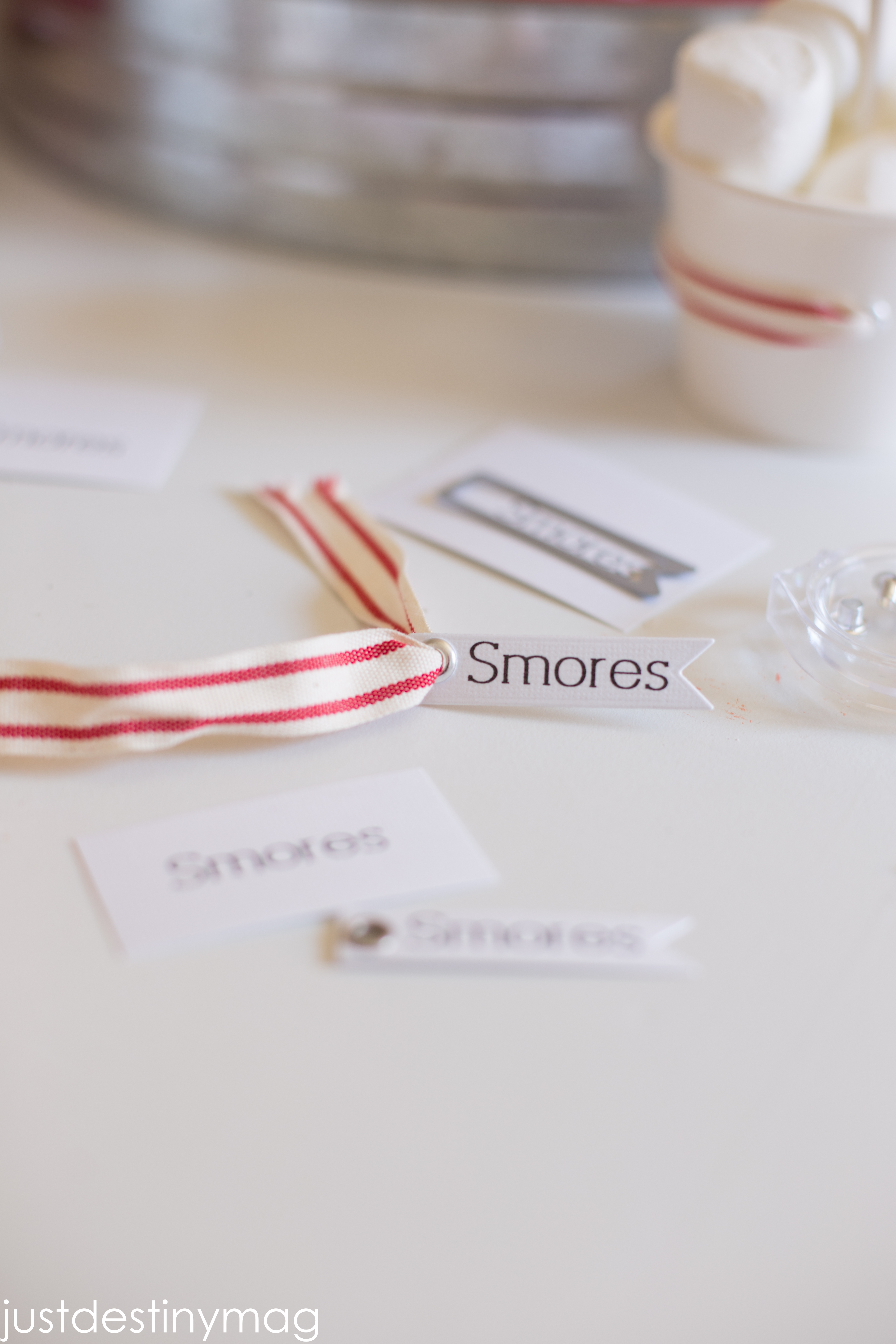 Then tie the ribbon around a popsicle stick or wooden knife!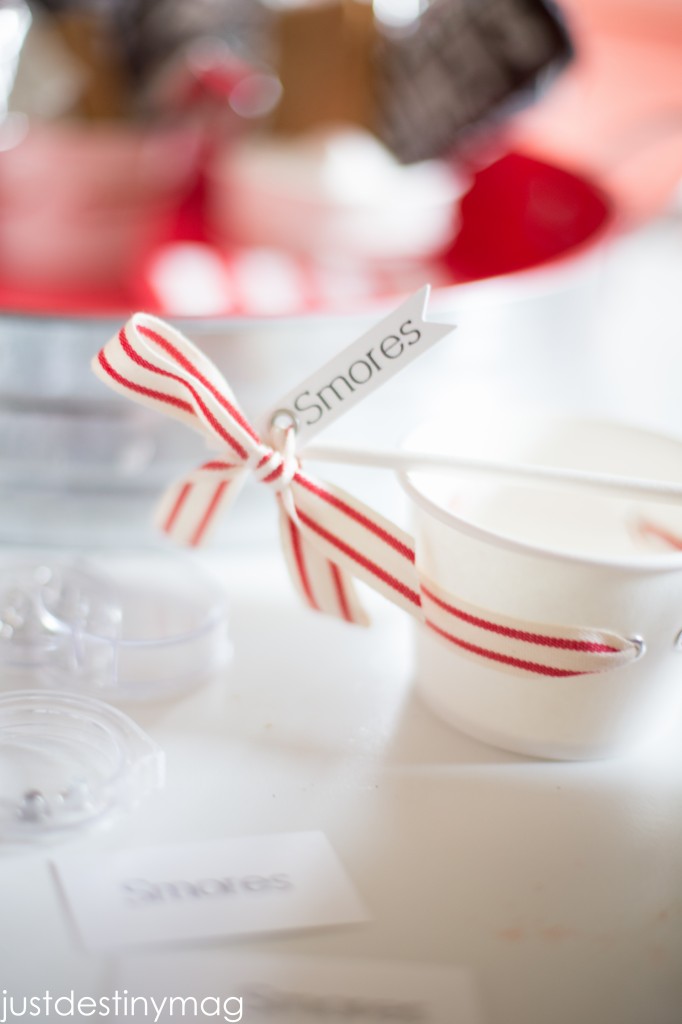 Nautical Buckets
[left]
Ice Cream Buckets
Crop-A-Dile
Eyelets
Coordinating Ribbon
These buckets are so adorable. The added eyelet detail makes them perfect for summer parties!
[/left]
[right] First make a hole using your 3/16 hole punch around the ice cream bucket. The first two should be about 1/2 apart and then measure about 3-3 1/2 inched for the next punch. Repeat until there is no more room!
Next take your eyelet and set it into the hole. Take your Crop-A-Dile and squeeze and secure until completely fasten. Repeat on all remaining holes.
Then take your coordinating ribbon and find two of the holes that are about 1/2 apart. Starting from one side on the inside of the bucket, take the ribbon and thread through to the front of the bucket.
Then go all the around to the next section and repeat. Remember you want a majority of the ribbon showing! [/right]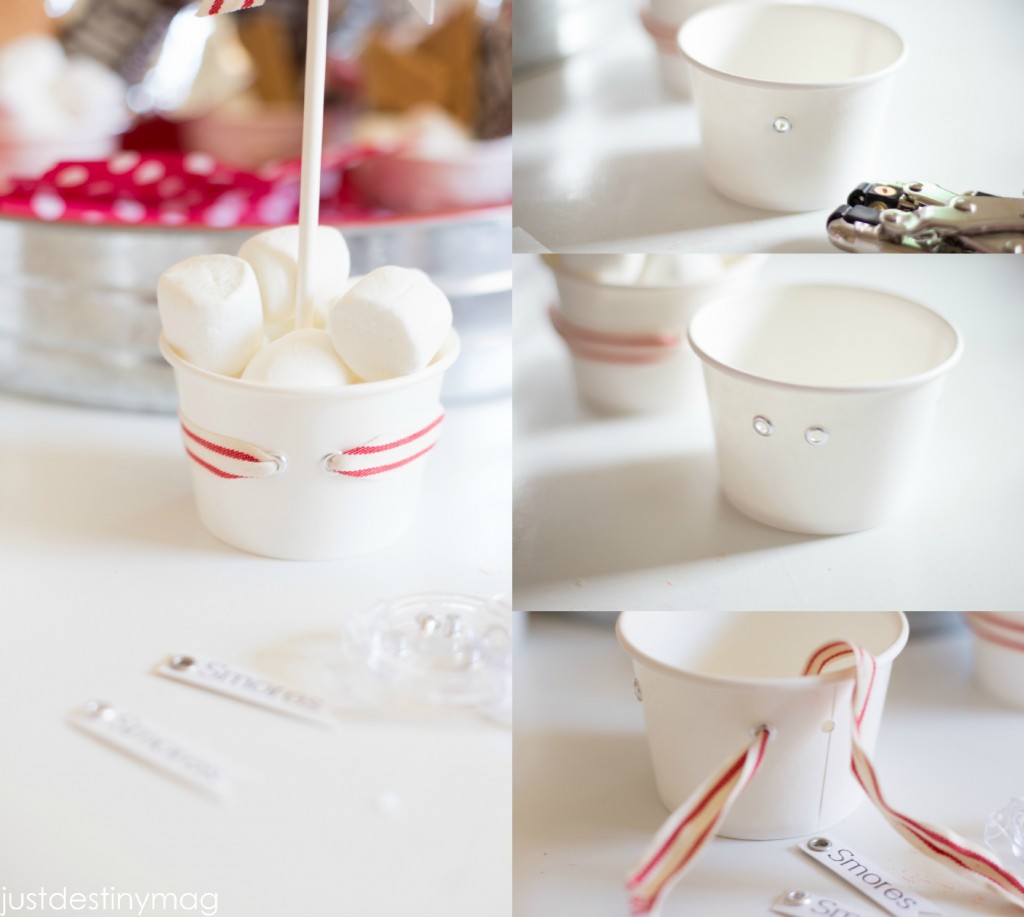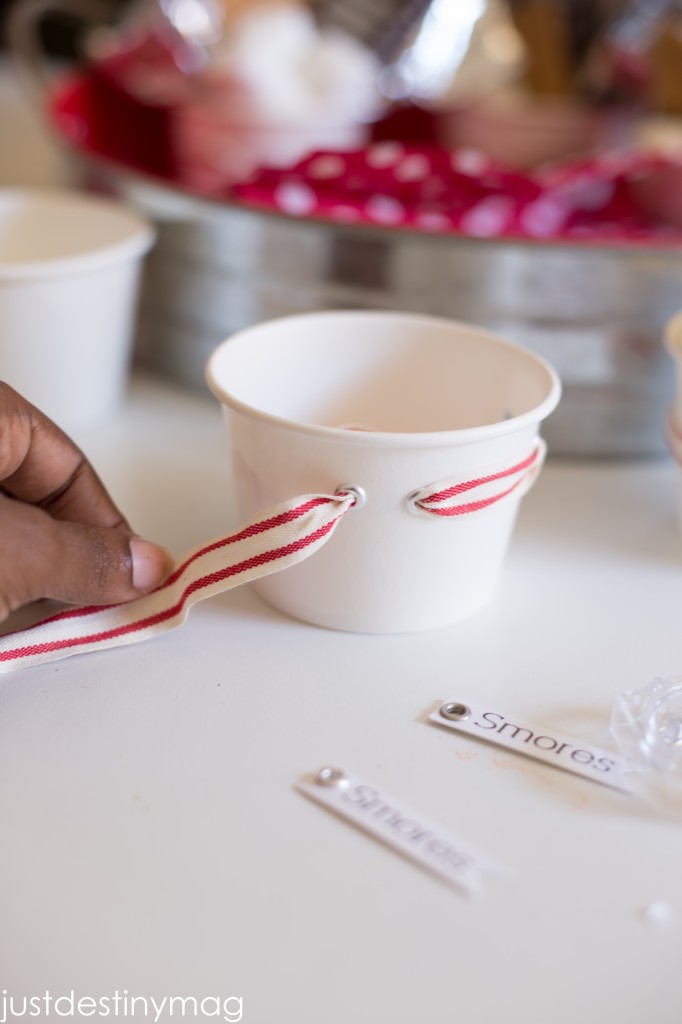 This year I've been crafting it up with We R Memory Keepers as a Party Specialist! If your're looking for more fun crafts like this then look here or here! For a discount on any of the WeRMemory Keepers supplies used in this post like that amazing Crop-A-Dile. Use code : PLACE for a 20% discount on ALL items! Even on sale!