Hello Homelovers! Hope your having an awesome Monday so far! I have a few giveaways going on right now, cause I love ya! So if you want to enter to win a Kindle Fire…go here. Or if your looking to get rid of your winter blues go here! Oh and my friend Kim from the A Night Owl blog is hosting a giveaway for $100.00 to TARGET! Awesome. Now, about these "Homemade" Ombre Cookies……..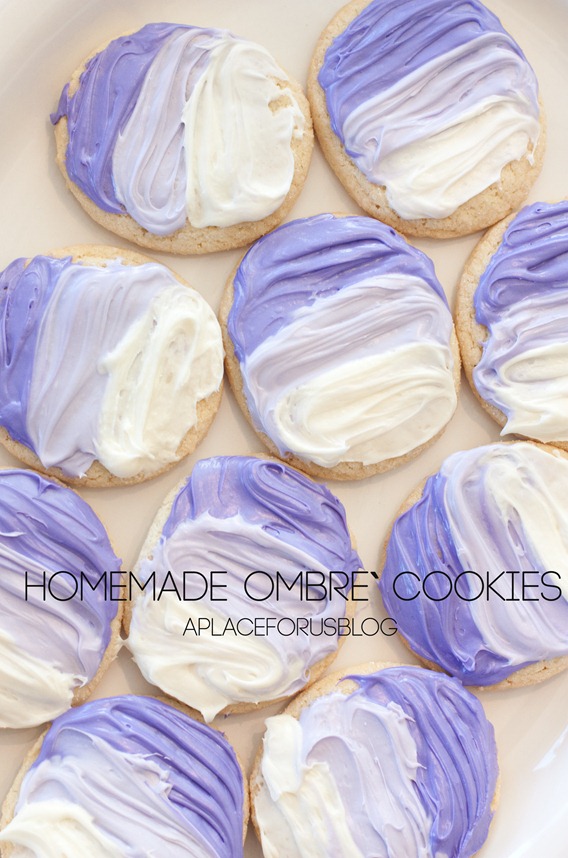 SO this past weekend I was going ombre crazy trying to get ready for my little girls 3rd birthday party. I know I haven't even blogged about the boys party that we had THREE weeks ago. Truth is, I don't think I took enough photos…booooo! But I might be able to put something together…lol. These past few months I've been on turbo speed friends. Like busy, out.of.my. mind turbo speed. We call this birthday season in our house, which is extra crazy when it comes right off holiday season. I never understand when people say the busier the better. I hate being busy! lol!! I seriously love to just take my sweet time doing stuff and take in the moments. But sometimes life just takes over and you gotta role with it!
When things get crazy, you just don't have time to do everything and get everything done in time for your party! I had real homemade cookie dough already to be rolled out and shaped into cute little stars, but when I thought about actually doing it, my brain was all like "Ummmm no you aren't!" So I headed to my local grocery store and picked up a few easy items to make my own "homemade" ombre cookies. I posted on facebook and instagram the other day that homemade to me was that I bought everything at the store and made it, at home. ha!l and you all related! Hey, you gotta do whatcha gotta do come crunch time. There is NO shame in that girls. I never pretend and I hope you don't either, to try to be super woman or super mom. I do what I can and I give my best and really, I LOVE beautiful things and don't mind taking the time to make and create things. Yep beauty matters to me! But like I said sometimes you just don't have the time!
During the party my upstairs was a disaster area cause I didn't have time to clean it  so we closed it off and I couldn't even show anyone what I was doing to my office cause, well, it had turned into the hurricane room…again! :0)
……………………………………….
So here's what your going to need to make your own quick and easy homemade ombre cookies….
Store bought frosting-Vanilla
Food coloring
Sugar cookies 12-24
Knifes
Bowls
Store bought frosting dyed in your choice of colors. Mine were dark purple, lavender and white. You only need one tub of vanilla frosting for about 12 cookies. You will have a a lot left over so you can definitely do about 24!
Then with a butter knife start to spread from dark to light, blending in between each color.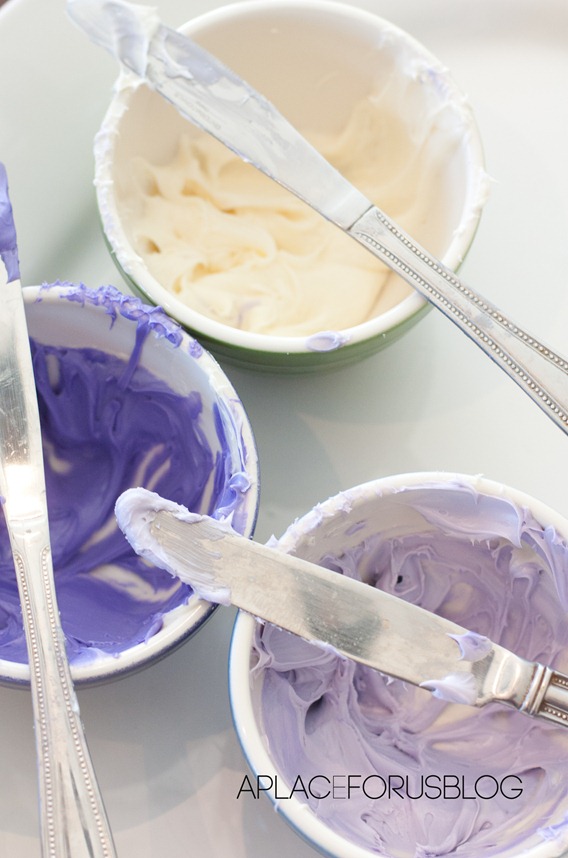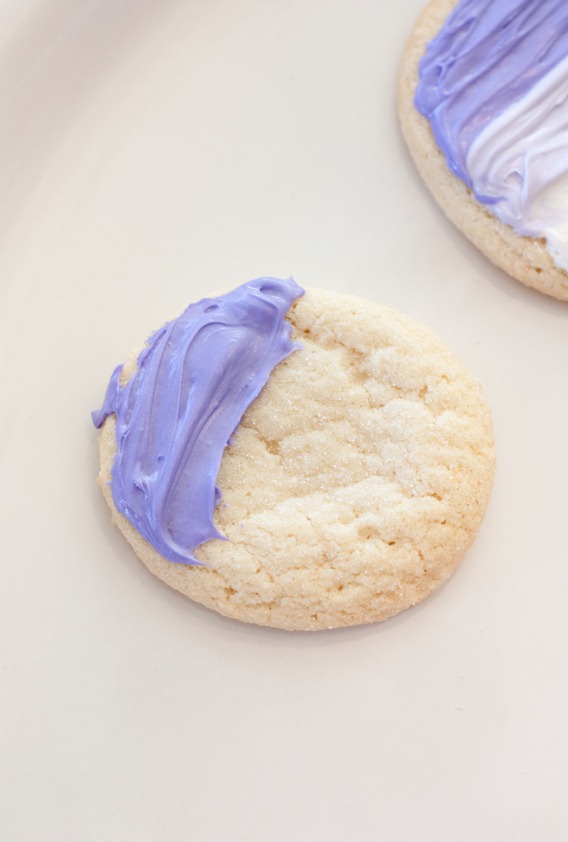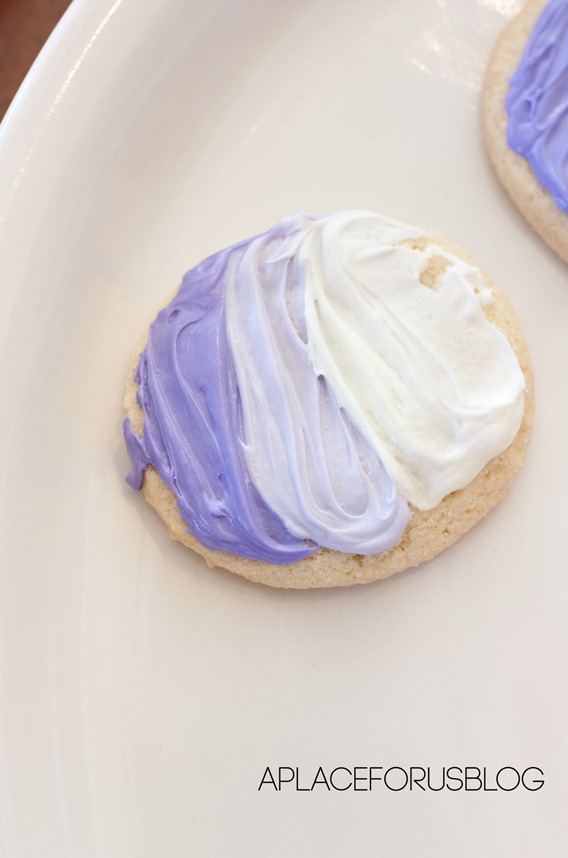 Pretty simple right? Let them "dry" before attempting to stack them at all. The best way to display them with out getting frosting everywhere is on a platter like the one above. SO that nothing is touching:0)
So what other easy tricks do you have when it comes to prepping for a party? What else do you make semi homemade?