Hello Homelovers!
Now that my niches are all framed out, I started to brainstorm some fun and easy Christmas crafts for them. I've always been a big fan of signs, hence the hallway signs and the front porch sign:0) So this time I decided to create a simple piece to hang from the top of my niches.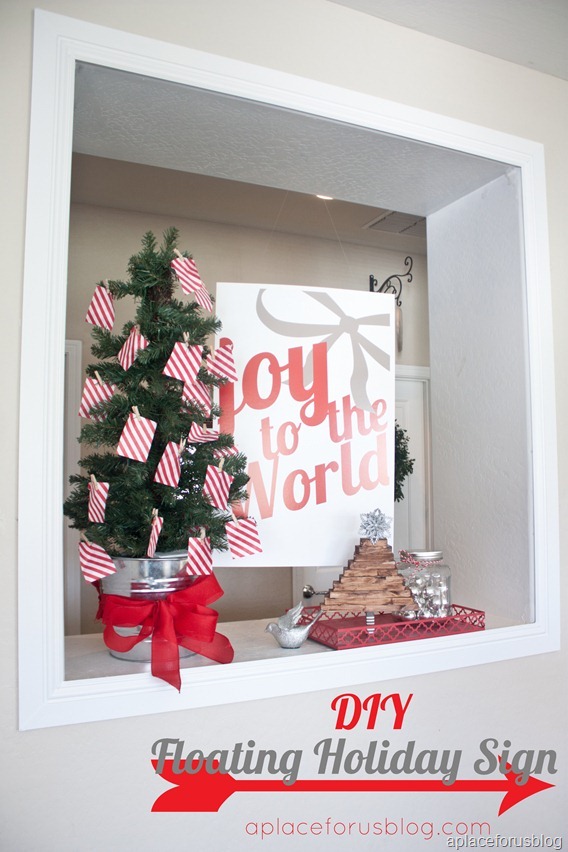 The first thing I did was created a super simple sign using Photosphop Elements. You guys can click the picture below and download it yourself!
 Joy to the World Printable 2012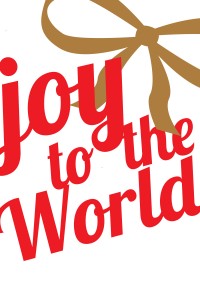 Joy to the World Printable Silver
Then I went over to my go to, SAME DAY print shop, good old Walgreens:0)
I don't know how often you guys use Walgreens but I do at least a few times a month. I'm not the most patient girl when it comes to getting an idea up and going:0) SO, this service is perfect.
The option I choose was a poster size 20×30 with hard backing. Making it sturdy enough to hang! It's perfect!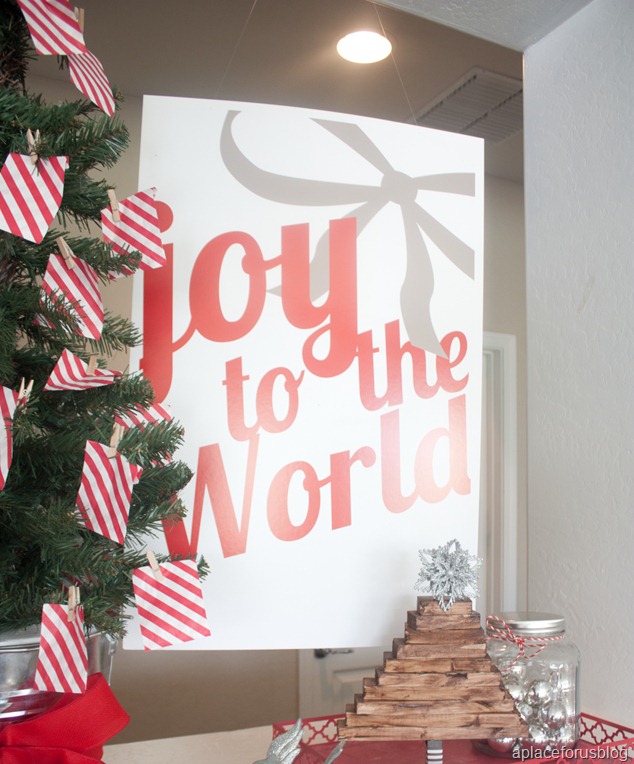 Then I just took some fish wire and hung it with a push pin! Super easy and custom! I totally think you should try it! If you do let me know, I would LOVE to see it, even if it's not Holiday related! I can't wait to use this idea again around the house:0)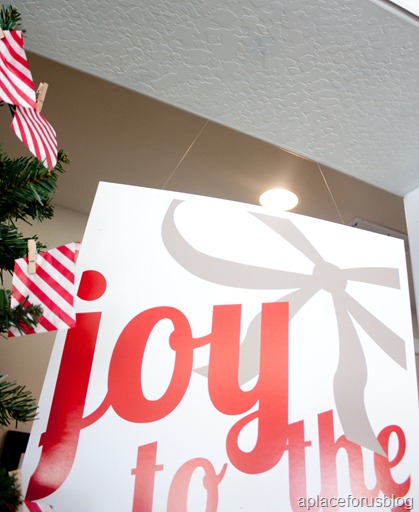 Want to learn how to make that cute wooden tabletop tree? Click the photo below!