It was about 2 years ago my hubby surprised me with my FIRST DSLR and I have been HOOKED every since. Taking pictures has become such an amazing hobby and an amazing blessing to my family! Just knowing at any minute I can pick up my camera and snap a perfect moment in time and get a PERFECT SHOT is priceless.
The only thing I love more than snapping pictures is getting them BLOWN up and put on a wall. Sometimes I forget there are other ways to DECORATE besides photos! lol! But seeing photos of my family all over the house just makes me smile.
I've been wanting to get some canvas photos for awhile but I could never decided on what picture to get wrapped!
This one of the BOYS is so cute! Christmas time, with the striped ties I made would look awesome in the hallway in between the jack and jill bathrooms.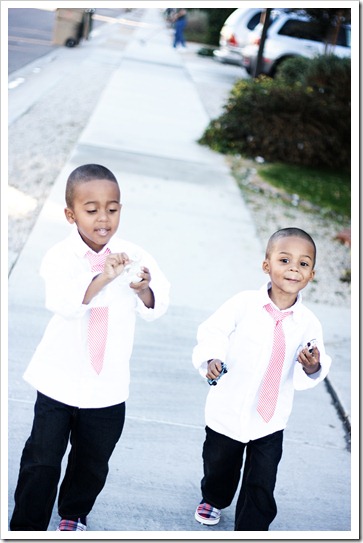 This one would we be sweet in Alivya's Bathroom…..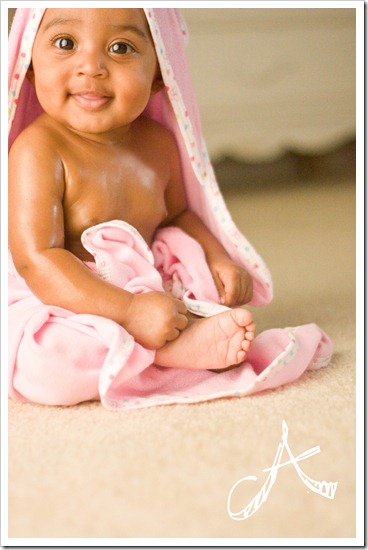 This one would be perfect above my  kitchen sink!!!
So you can imagine how EXCITED I was when EASY CANVAS PRINTS contacted me about reviewing one of their canvases! UM…let me think…….YES!


They told me a little about their amazing company and I took a few minutes to  look around at the website! They make it super easy for you to upload up your photos in FOUR steps!
Choose Your Canvas Size they even make custom sizes:0)–Upload Your Photo –with the option to adjust. You get to see the photo you selected. Select Canvas Border- this part's fun. I chose the mirror image. Apply Image Effects-if you need to change the pic to black and white, DONE!
I had no problem navigating  through the site..and the most helpful part is the idea gallery. As soon  as I saw the category..BABIES..I was like, Hey I have a few of those! 
After lots of hair pulling,nail biting and sleepless nights…:0)  I picked this adorable little picture of baby girl. I just couldn't resist!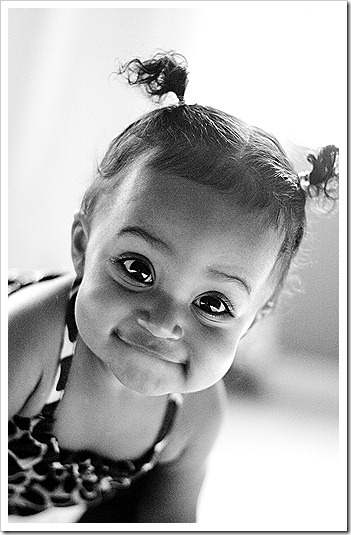 The canvas arrived securely wrapped…and protected! Nice..cause you don't want anything to happen to your precious canvas..delivery men can be a little rough!:0)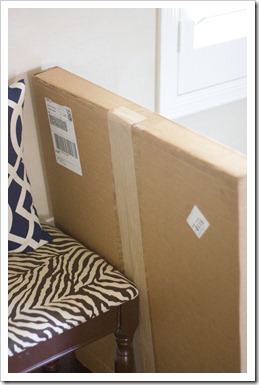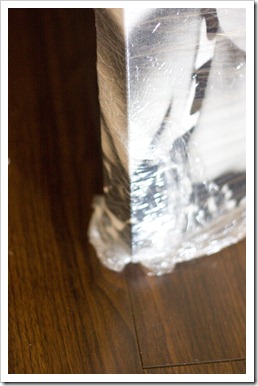 Ready to hang…..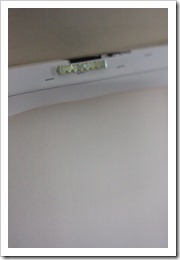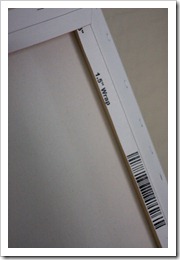 and with the 1.5 inch gallery style wrap with a mirrored image. Stunning!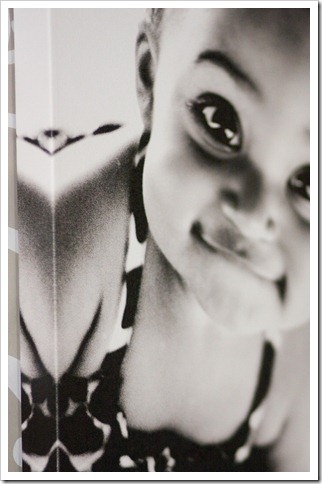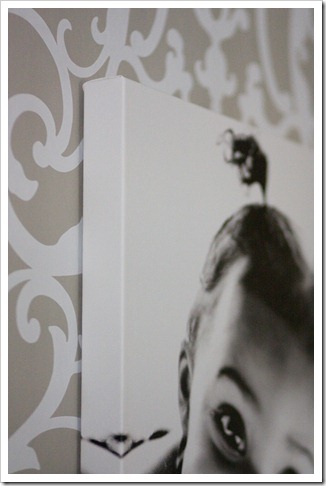 Isn't it amazing! This 16×20 was the PERFECT size for the space.
I hung it on my beloved wallpaper…first little hole.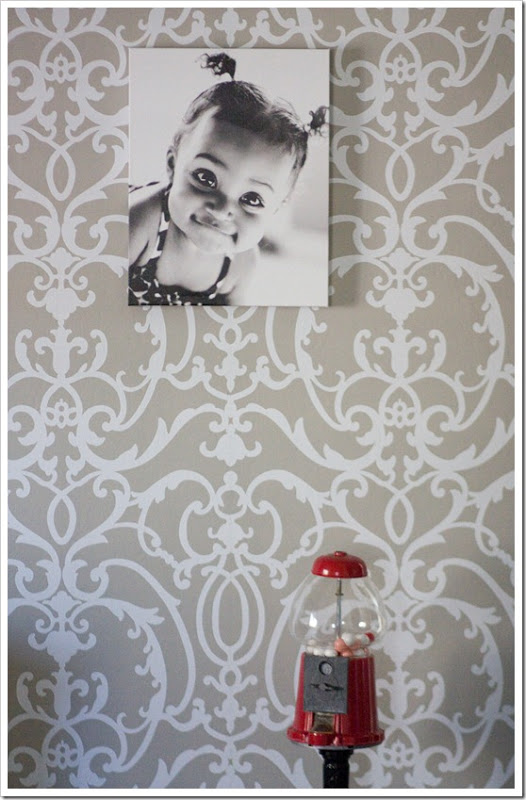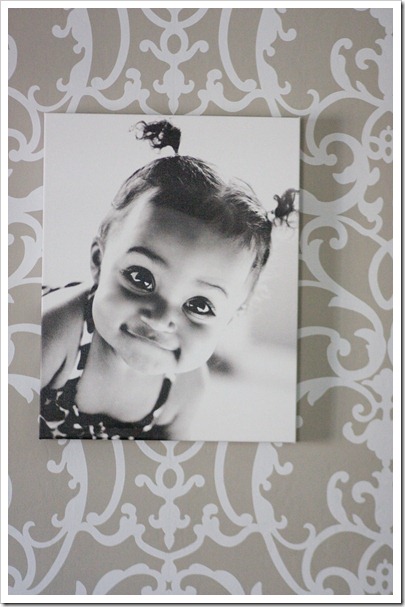 I imagine two more little faces added to my next order…oh yes:0)
The quality is  so outstanding! You will not be disappointed one bit!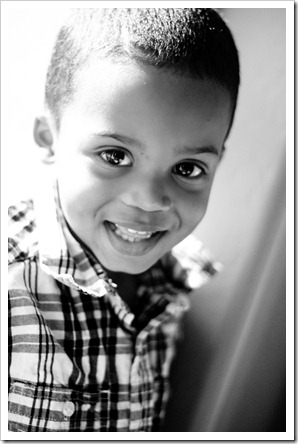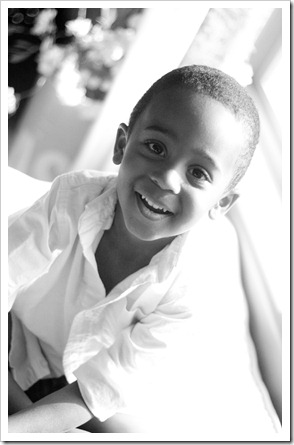 Are they brothers and sister or WHAT!?! Gosh I love my offspring!
Helpful Tips when you choose YOUR canvas….
Choose something that's timeless…you want this picture to last a long time and be able to hang in any space. Baby faces, beach landscapes, mommy and daddy kissing, hugging siblings are all great options.

Match the room that your hanging it in. If you décor is pretty muted make sure that you canvas is too. This way it will blend right in. Got a funky room with bright colors? Pick your favorite photo from the time you and the family went to the circus or that shot of your two year old trying double strawberry ice cream with blueberries and bananas!

Think outside the box…food…plants…golf balls…rubber bands…apples… stack of YUMMY pancakes;0) all grouped together are  great options for your canvas photos!
So don't worry I didn't leave you hanging!
EASY CANVAS PRINTS
wants to give one of MY amazing readers,YOU a chance to get stared on your own gallery wall with an 8×10 canvas of YOUR own! Sweeeet!
This giveaway is intended for  A Place for Us readers(U.S only)..so if you been dating us for a while and haven't made a commitment…now it the perfect time! lol!
Here is what you gotta do: Leave a comment on MY blog for each of the following  dot dot dot
Head on over to EASY CANVAS PRINTS.com and look around, tell me what your picture perfect canvas would be!
Go over to EASY CANVAS PRINTS…on facebook and show them some love!!!  LIKE THEM and leave a comment telling them about your CANVAS dream photo!
Like A PLACE FOR US on Facebook
Follow APLACE FOR US on Twitter
Twitter…..I just entered an easycanvasprints giveaway @APLACEFORUSBLOG…you should TOO!
Easy peasy…now go….go and get a canvas!
Giveaway ends next Wednesday March 23th…winner will be chosen by random.org and announced Thursday!
0