Hello Homelovers!
How was your weekend? Great I hope! We were busy getting ready for THE main event…Back to School! Our oldest boy started Kindergarten on Monday so this was all so new to us. Back to school shopping, fundraiser buyouts?, shoes, uniforms and everything in between hit us smack in the forehead and the wallet! But with all the hustle and bustle I was able to whip up a gift for our beloved teacher! I wasn't sure what to get her. Being a teacher myself at one point, you would think I would have lots of good ideas, but I really didn't. So I just got creative:0)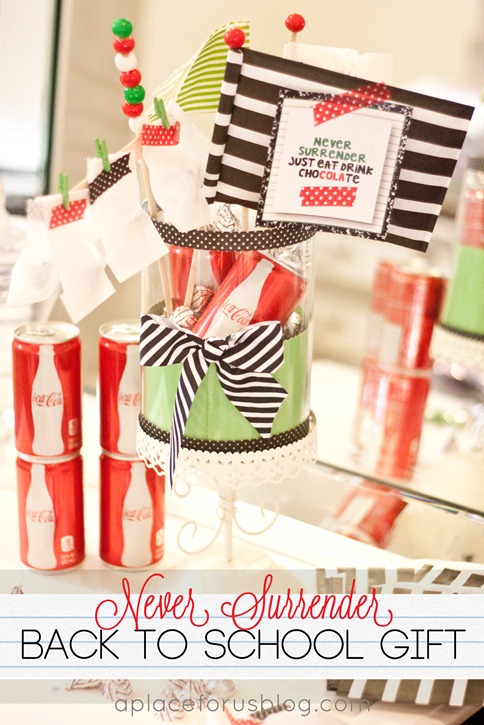 The whole concept came from those good and bad days that we all have. Even though some days we want to just throw in the towel and raise that little white flag, we shouldn't!. We should just keep truckin along and a little shot of coke and chocolate never hurt no one, amen? AMEN!
I used a vase that I picked up from Michaels a few years back. They were on clearance for 99 cents so I picked up about 6 of them. I dressed it up by using some polka dot washi tape and tucked some green cardstock inside. Then I used a few more supplies to fill it up. Hugs AND Kisses and of course some cola.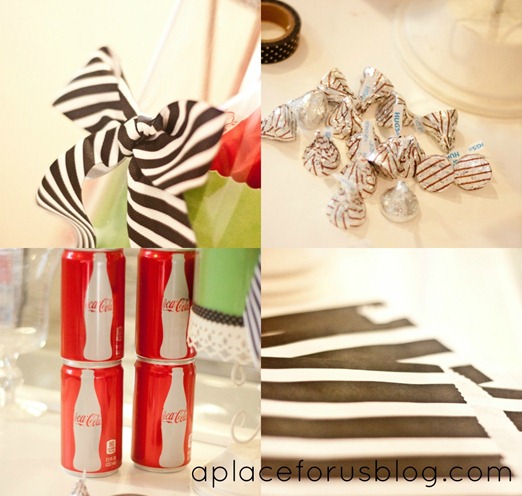 I placed the hugs and kisses inside some small bags that I got from Etsy and I also used some black and white favor bags from Groupdealz and turned it around to become a flag. I stuck a Starbucks gift card in there for her. You know, for those days she really needs to get going:0) Those little green, white,and red beads are gumballs:0)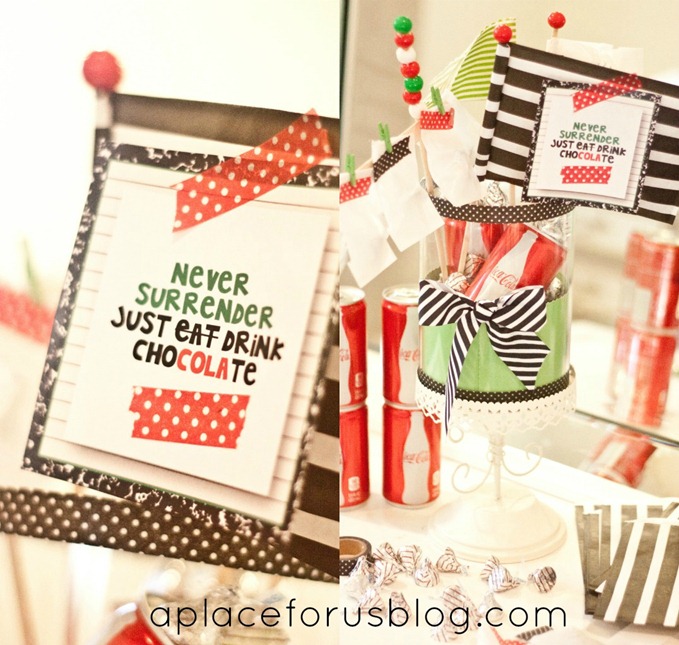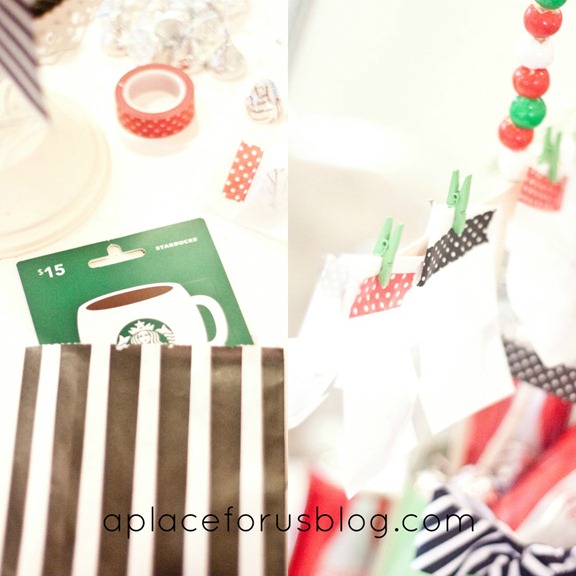 I'm happy to let you guys print out this tag for your own "Never Surrender" gifts! You can find it here. So enjoy! If you do end up making one, link back to this post, or email me cause I'm nosey! Ha!
Overall the day was a success! He was super excited to GO and have us LEAVE:0) No tears, just lots of smiles for all of us! Did you guys start school already? I feel like we are a little late. It seems like everyone went back along time ago!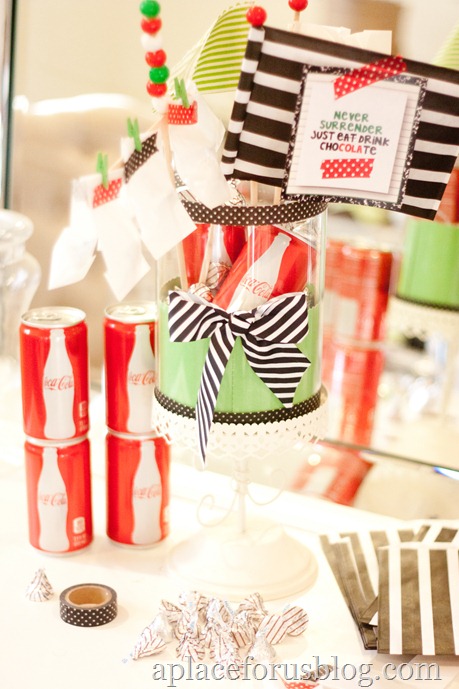 Happy Tuesday Friends!