Hello Homelovers!
The Snap conference I attended last weekend was a blast, more on that later. Right now I just wanted to announce the WINNER of the DownEastHome Giveaway!
Congrats CINDY! An email has been sent your way! Can't wait to hear from you.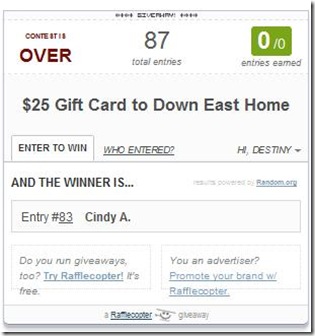 Thanks to everyone who has entered! So happy to see you appreciate affordable home décor as much as I do! Don't forget to check out DownEastHome to check out more of their Spring home line.