DIY Mini Floral Arrangments
This post is sponsored and may contain affiliate links, please read my disclosure policy.
Last month on Instagram I shared some mini arrangements I made for our teachers. We gave them out as Valentine's gifts BUT they were definitely spring friendly. Today I'm going to share with you how I made them using some supplies I picked up from…MICHAELS! Yep. You all know that I'm a Michaels Maker again this year, so each month we are given challenges to create different projects. If you haven't heard Micheals is actually hosting a contest so that YOU can got to this years Michaels Makers SUMMIT! Simply visit Michaels.com/madewithmichaels and uploading a photo of their personalized project. YOu can be one of 50 winners friends!!!!!!!
This months challenge was flower arrangements using all of the pretty spring florals that are out right now. It can be a little overwhelming to go through that section if you don't know what you're looking for, but I'm sure by the end of this tutorial you will be inspired to try it out yourself! But if all else fails they have some pretty pre-made ones that would look just as good…haha!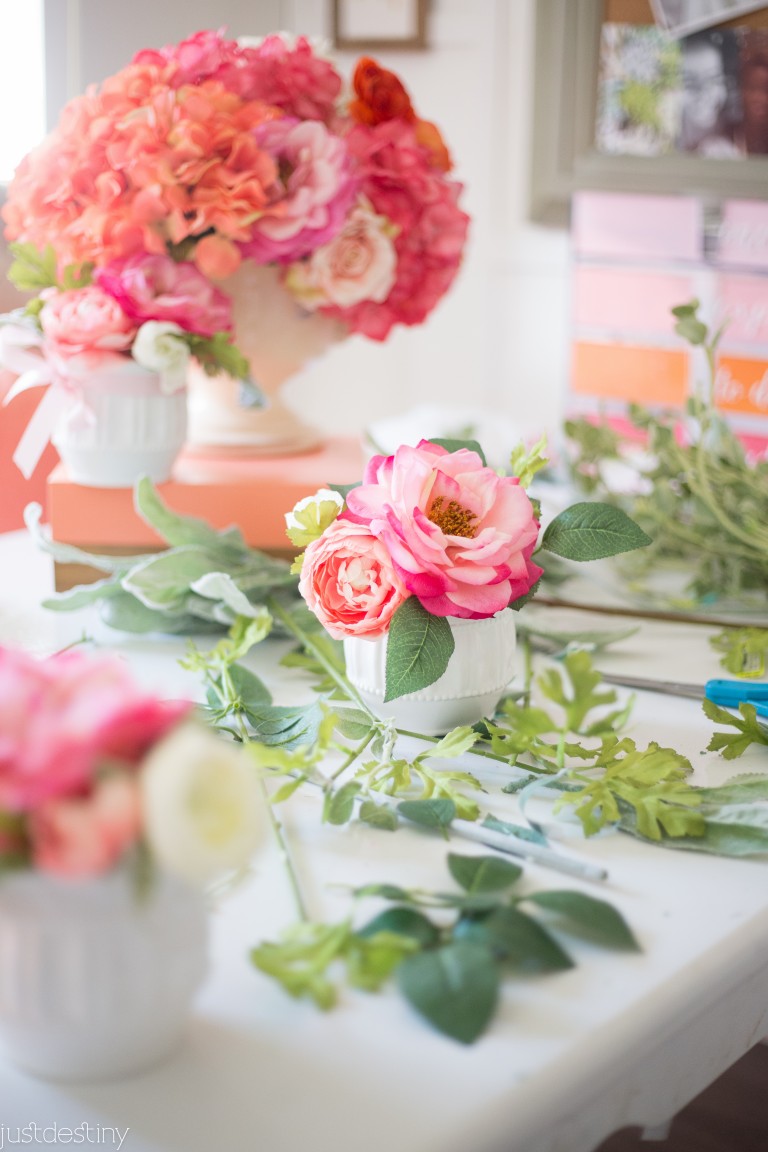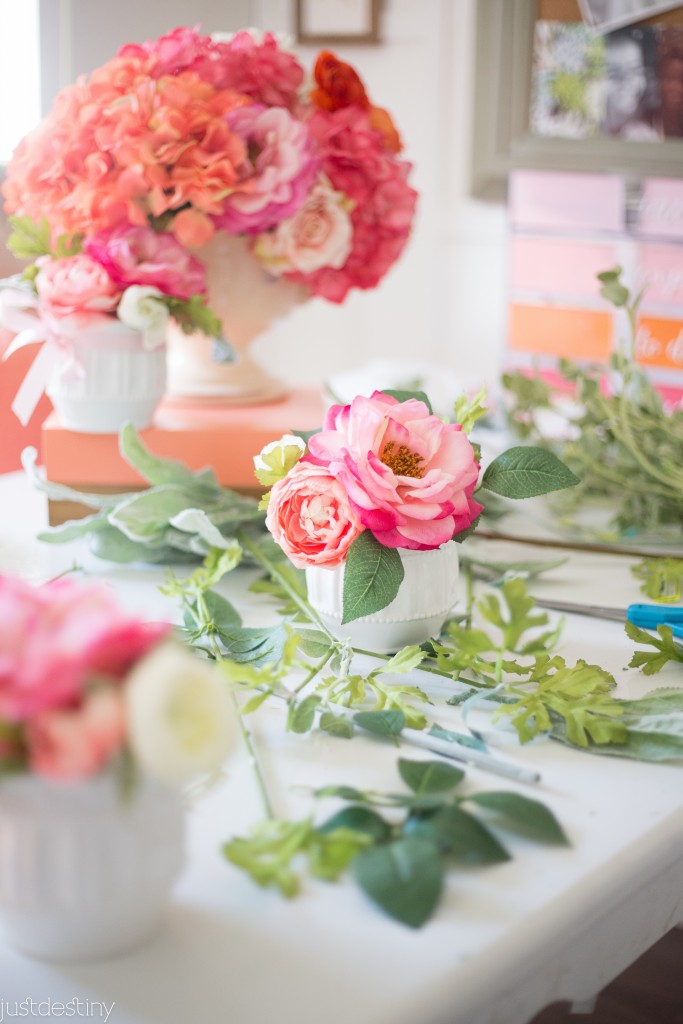 So to start I alway get my big flowers first and work around those. Michaels has this life like rose that I used on my office arrangement that I just can't get enough of. So I started with that one and then added flowers in similar colors and sizes. ( I couldn't find the link online but I always see it in-store next to the non-seasonal flowers.)
Then I picked out some smaller flowers (buds) and greener for filler! Don't stress to much about this. Just have fun!!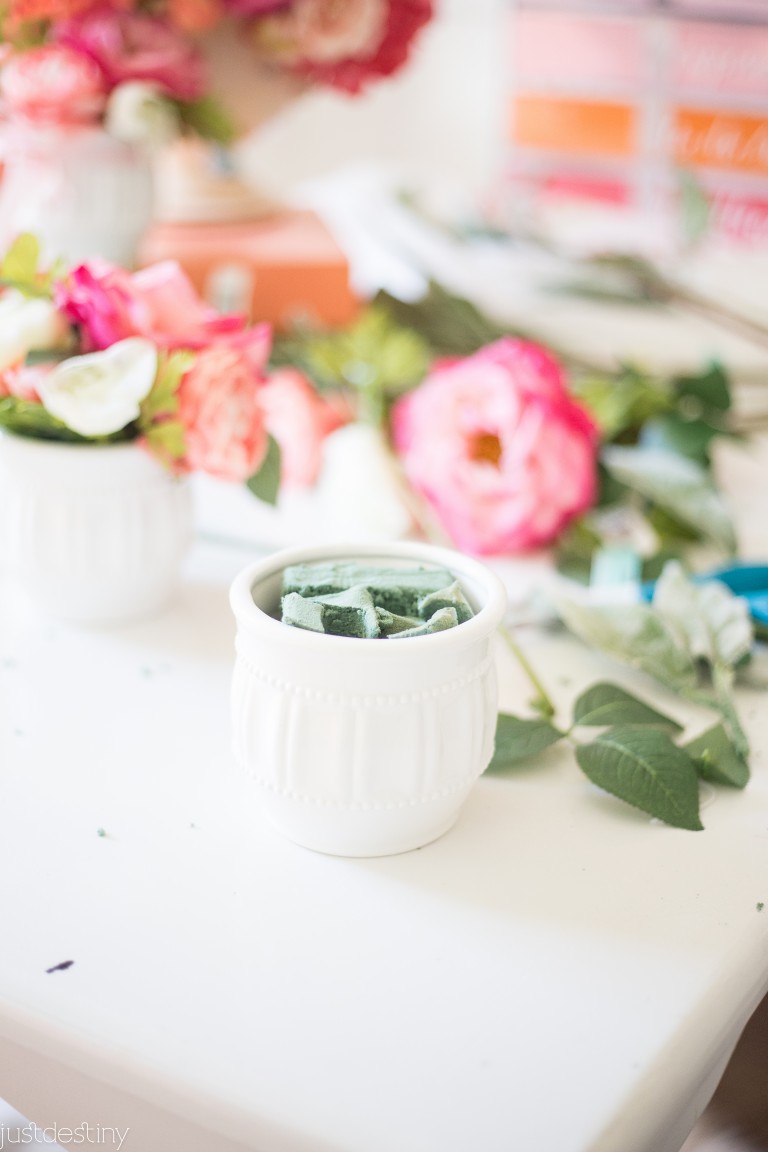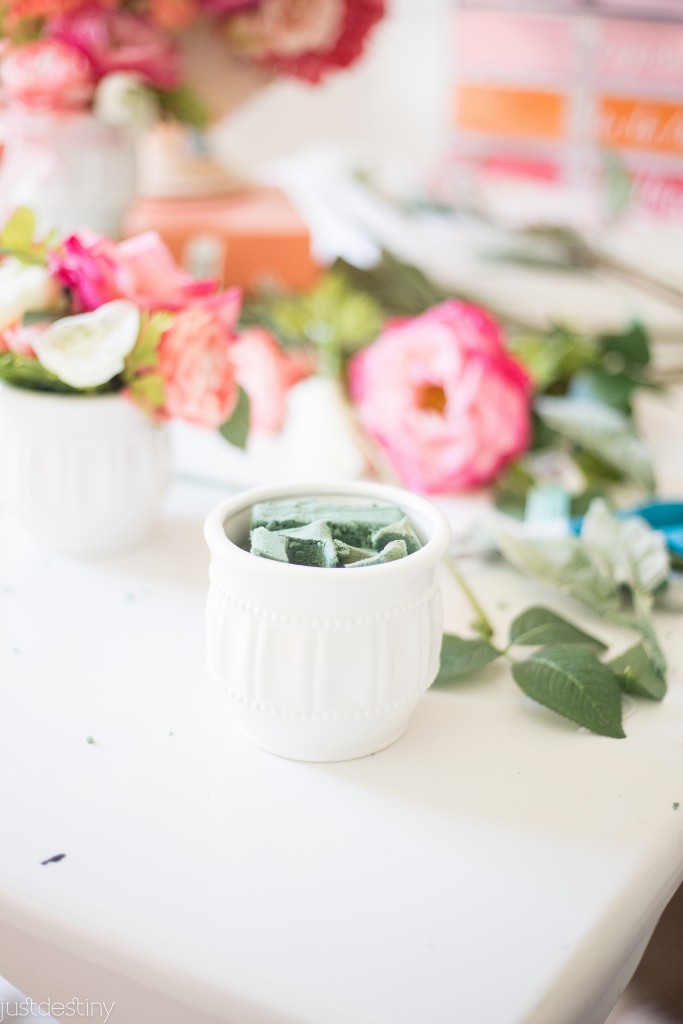 Start by adding floral foam to your container. You can secure it with hot glue for a more sturdy base.
Then start adding the big flowers first. I measure by using the side of the container to help me decide how much to cut it.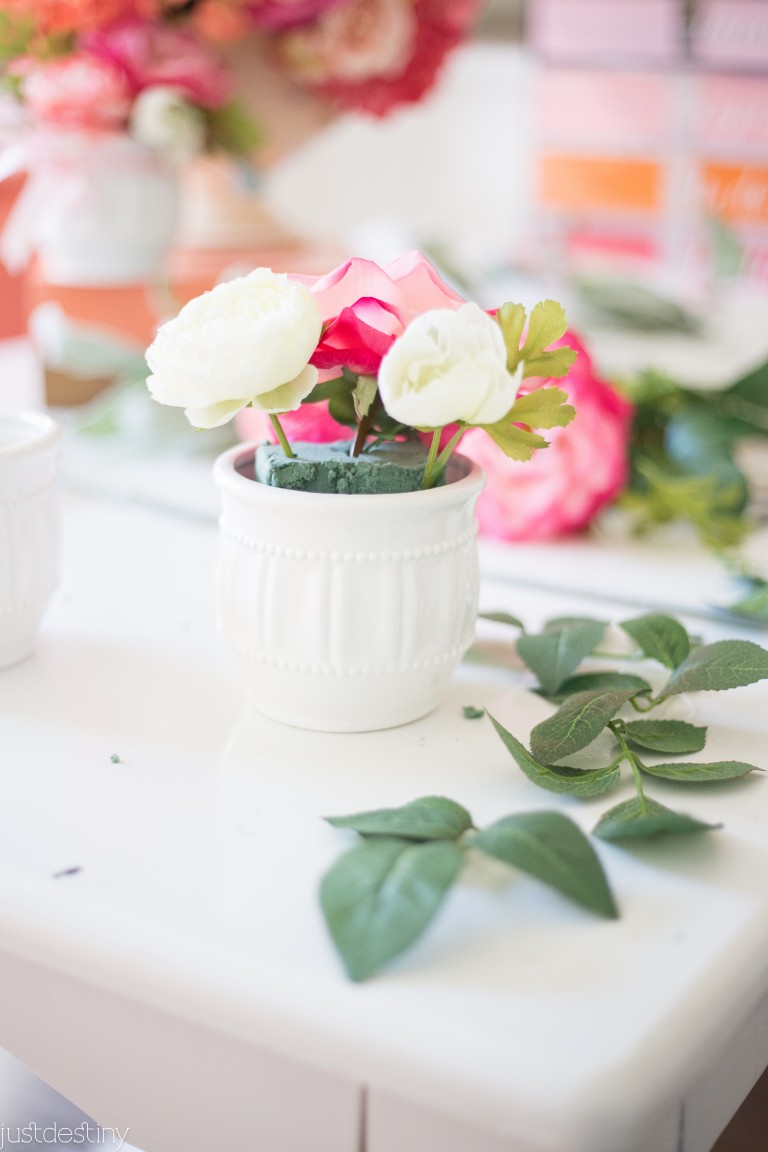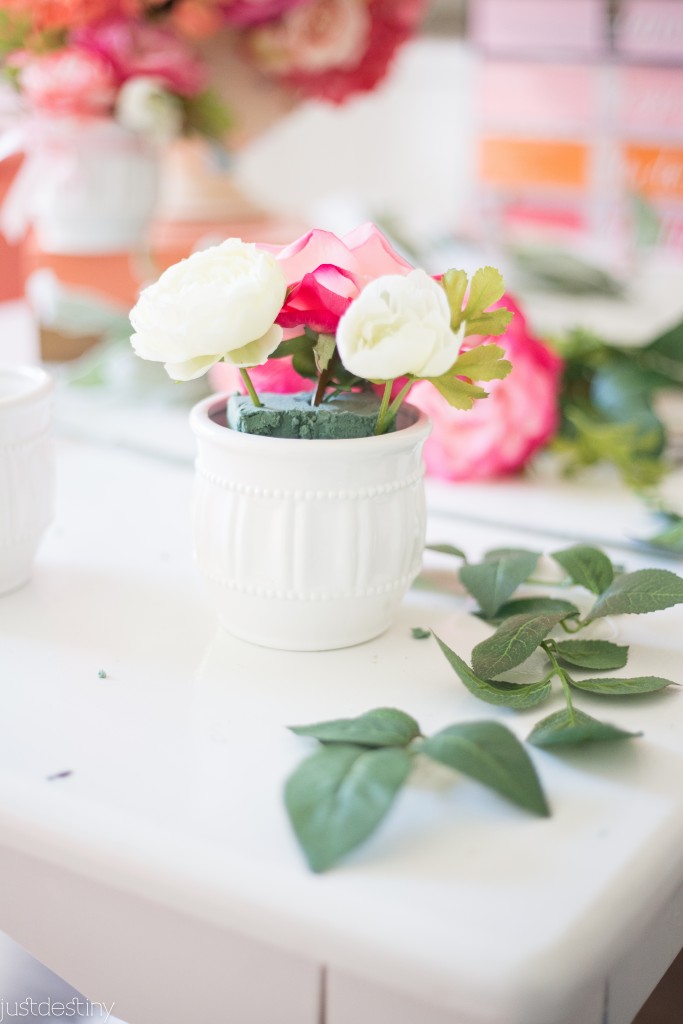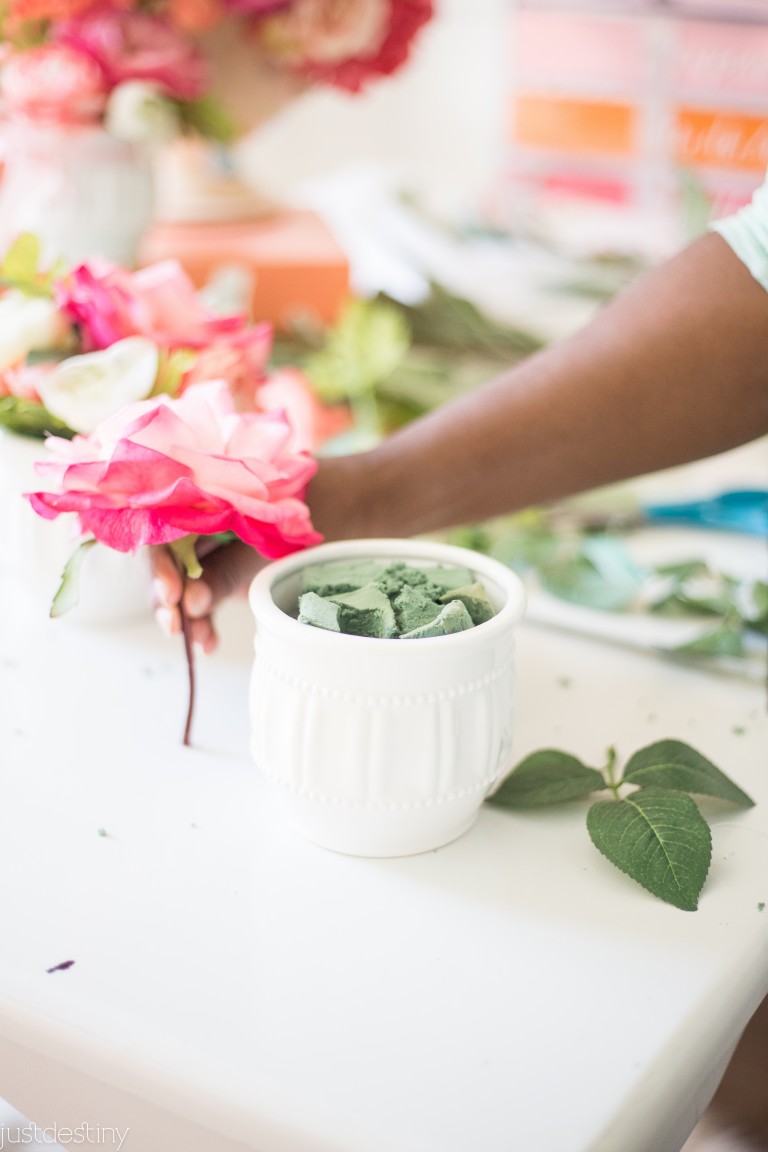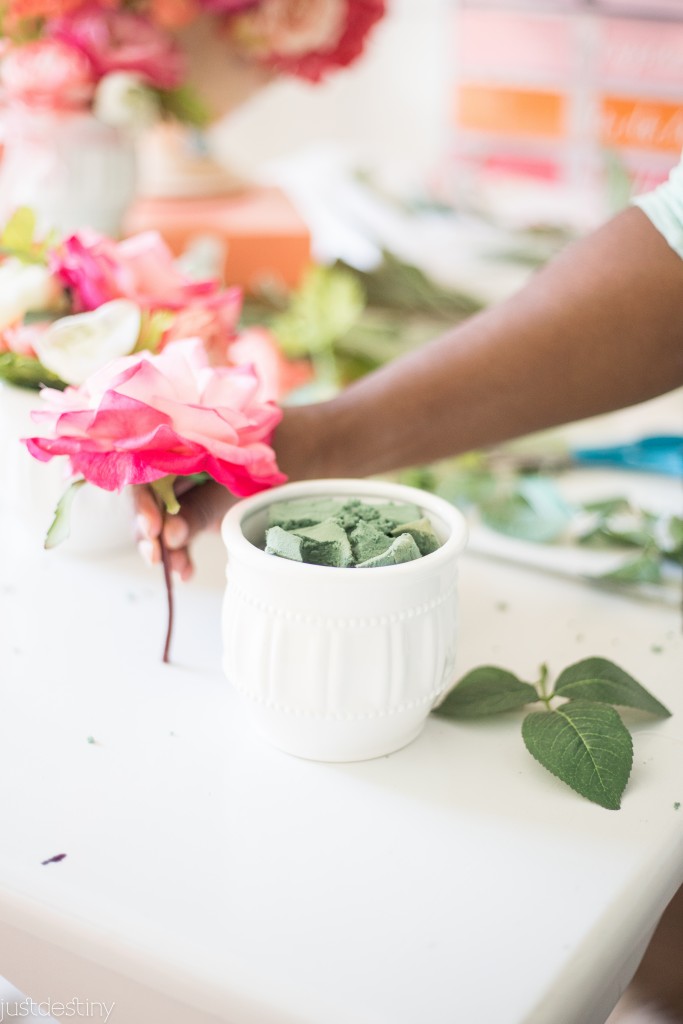 After that I continue to add flowers, big and small. Make sure you think about the colors when you're arranging. You don't want all of the colors on one side. Make sure you spread them out evenly for a beautiful look.
Greenery is the last step and one of the most important! Often I see arrangements with the greenery left on the flower. I like to strip the flower of the greenery and add it in last. I think it gives the arrangement a more unified look. BUT if that's not the look I'm going for then I love to leave the flowers and leaves attached.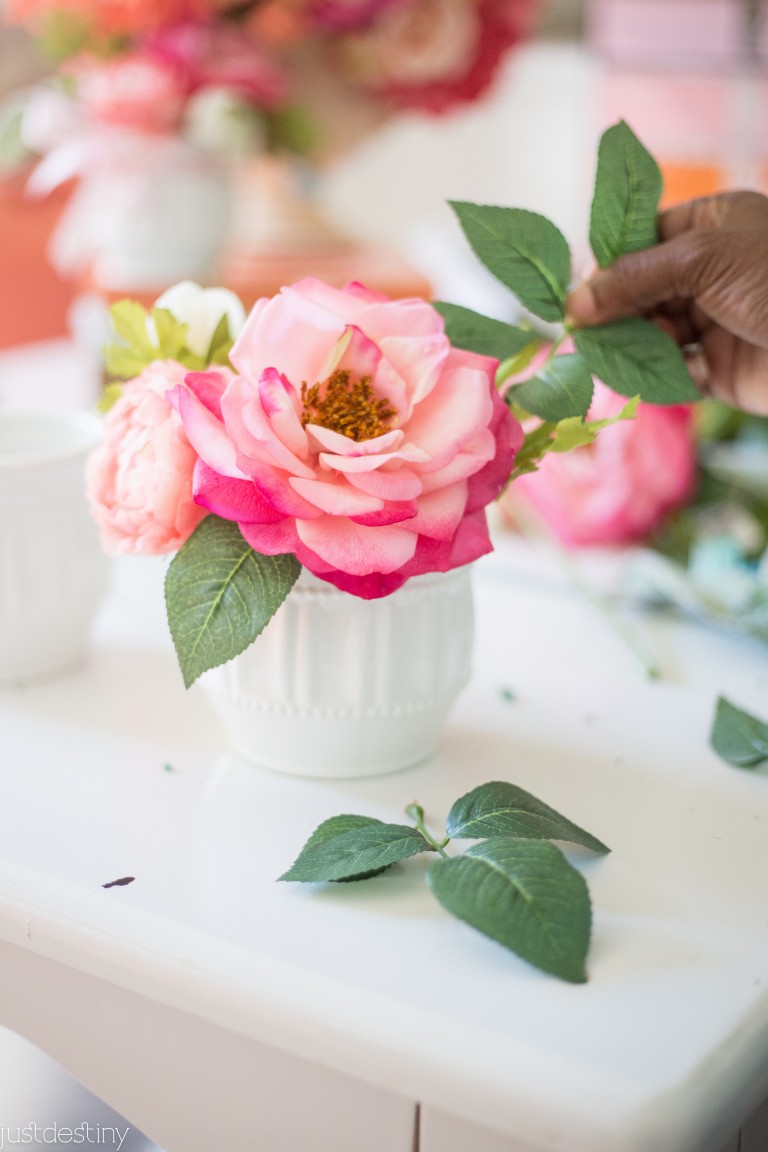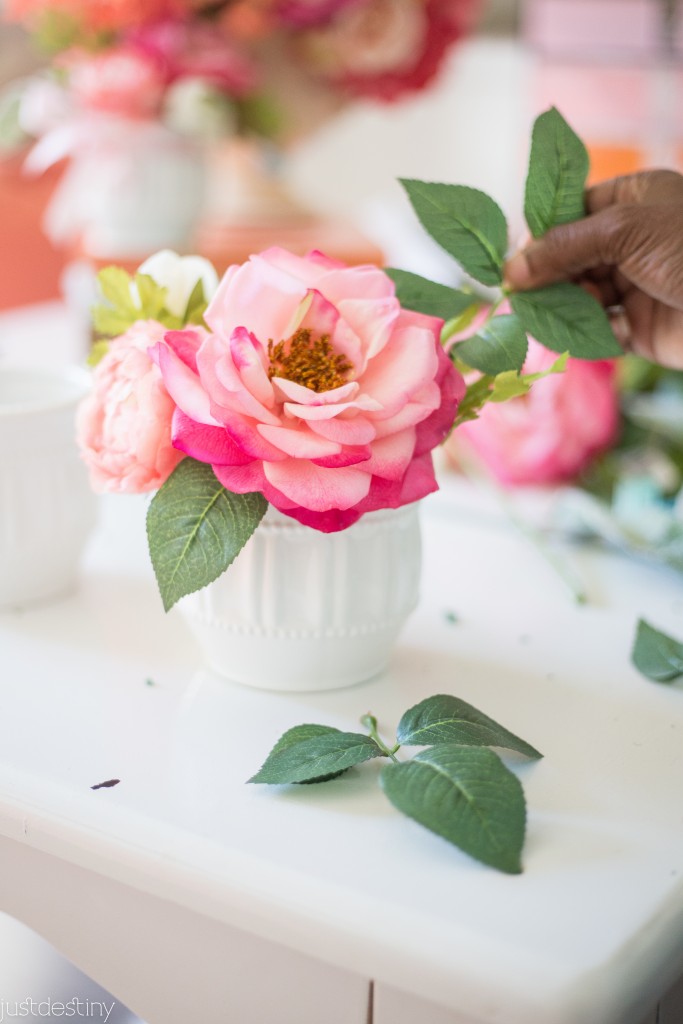 Basically fill in all the gaps with greenery until your arrangement has no sight of foam.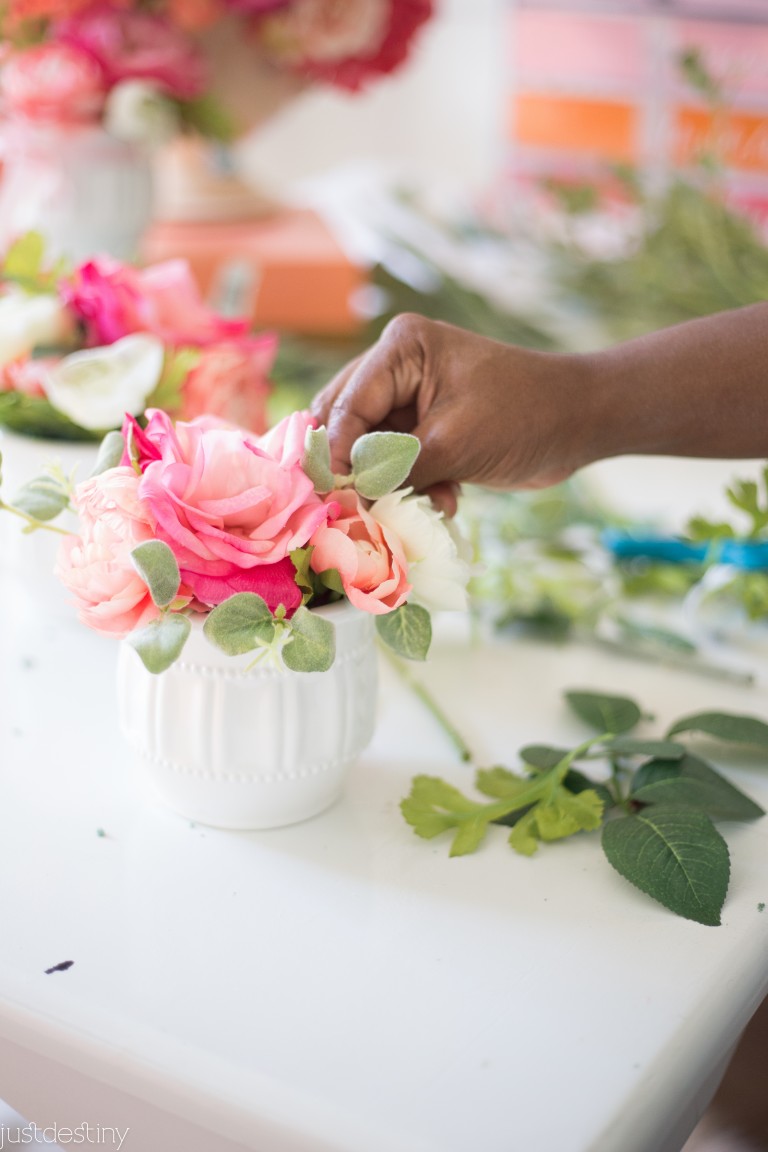 Gorgeous right! Arrangements are one of my favorite things to do for my home and for gifts. Although I don't get to do it as often as I like, it still brings a smile to my face and hopefully others!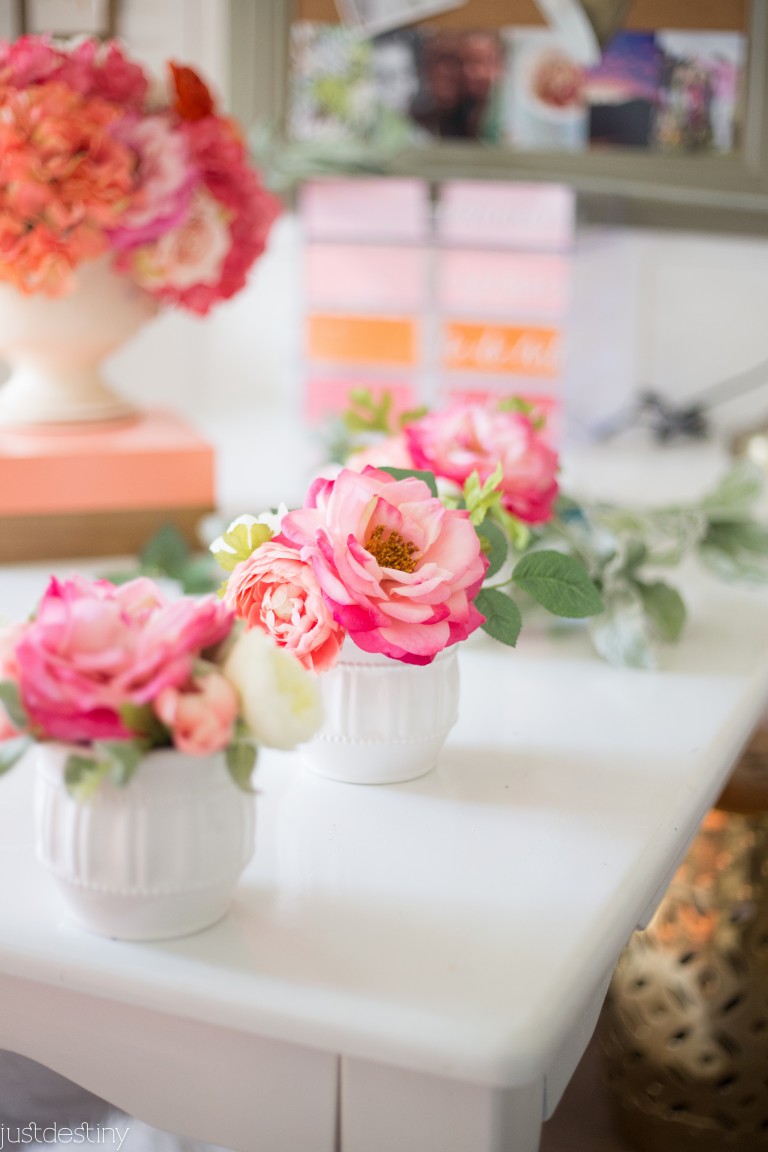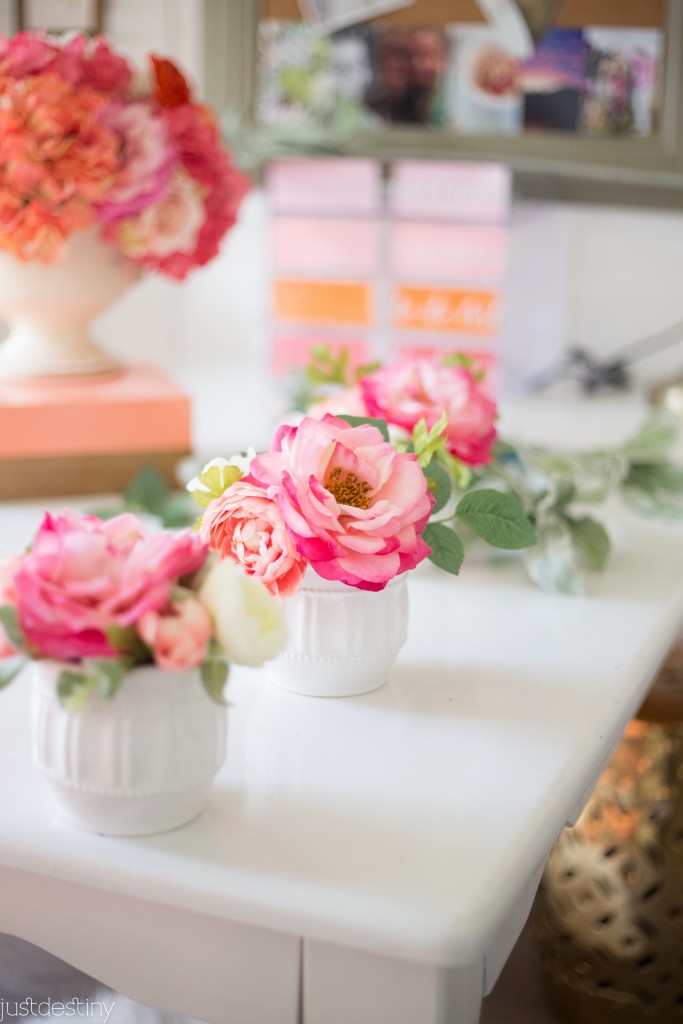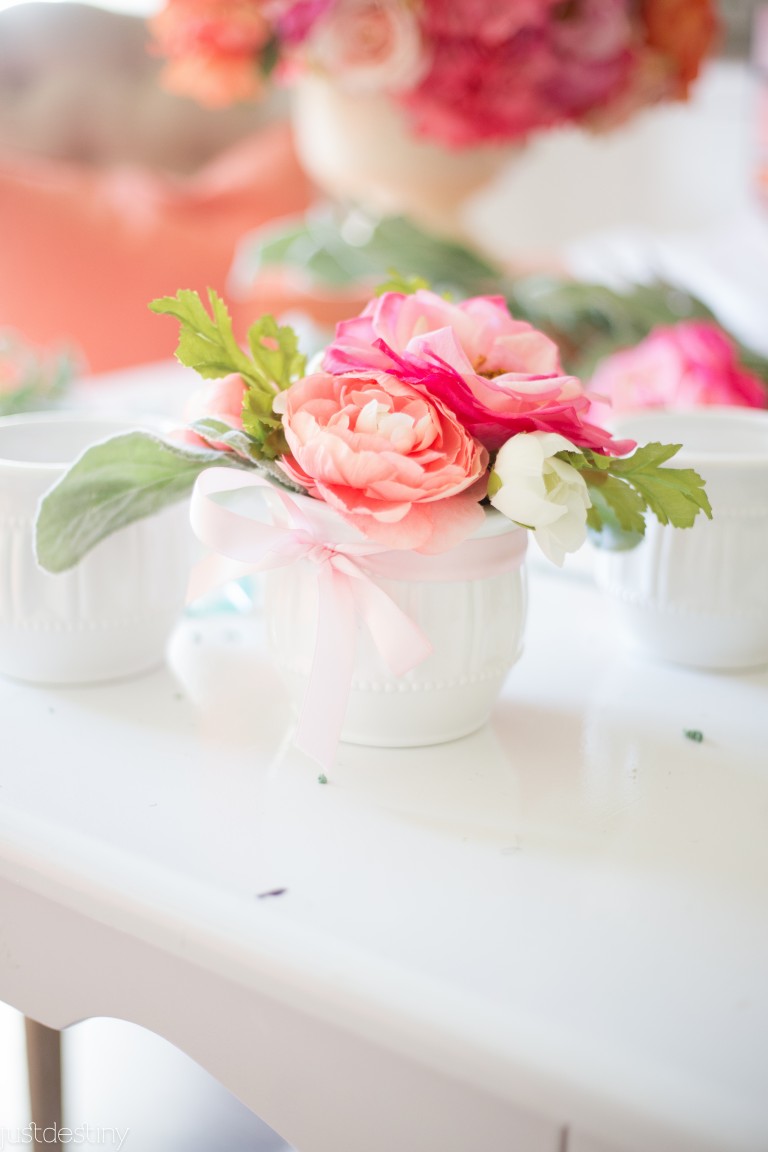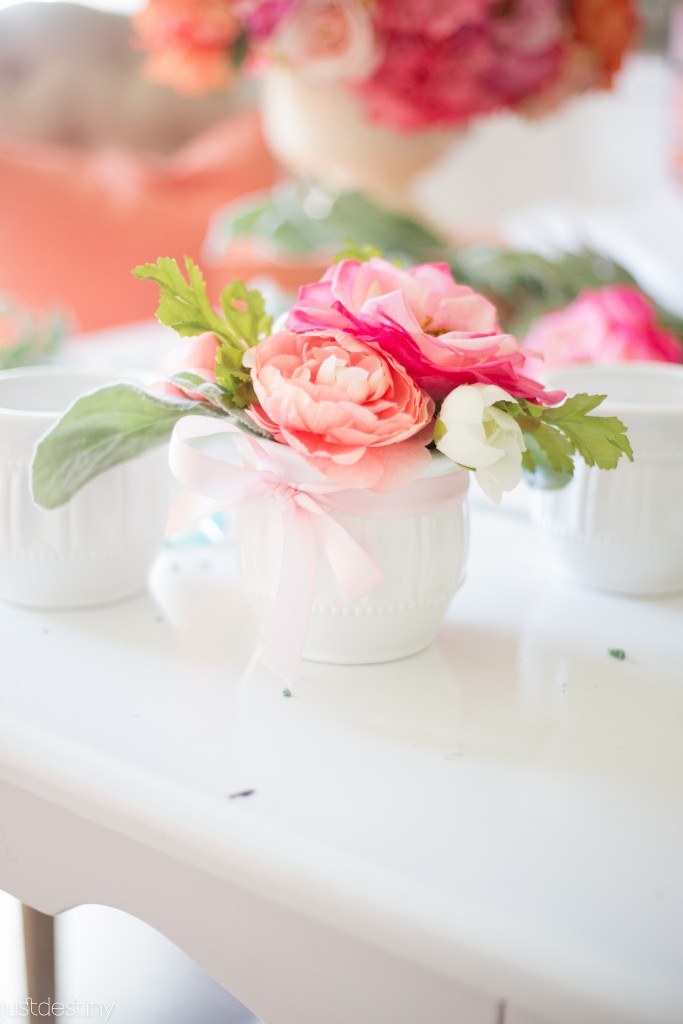 ---
Michaels new Floral Market has over 500 new blooms and freshly picked projects make this the prettiest spring ever.

Just by swapping out a few décor pieces or adding a lovely floral arrangement can completely transform your home for the fresh, new season.

If you don't know where to begin, you can always take a look at some of the fun projects on Michaels.com

or the other 49 Makers' ideas on The Glue String for to see how they personalized their crafts!