DIY Marquee Letters for the Office
This post is sponsored and may contain affiliate links, please read my disclosure policy.
Being a Michaels Maker this year has been SO much fun! One of the perks is getting to try out new lines! If you've been to Michaels lately then I'm sure you have seen Heidi Swapp's new Marquee Love Letters! They are a genius way to get your marquee fix without going broke!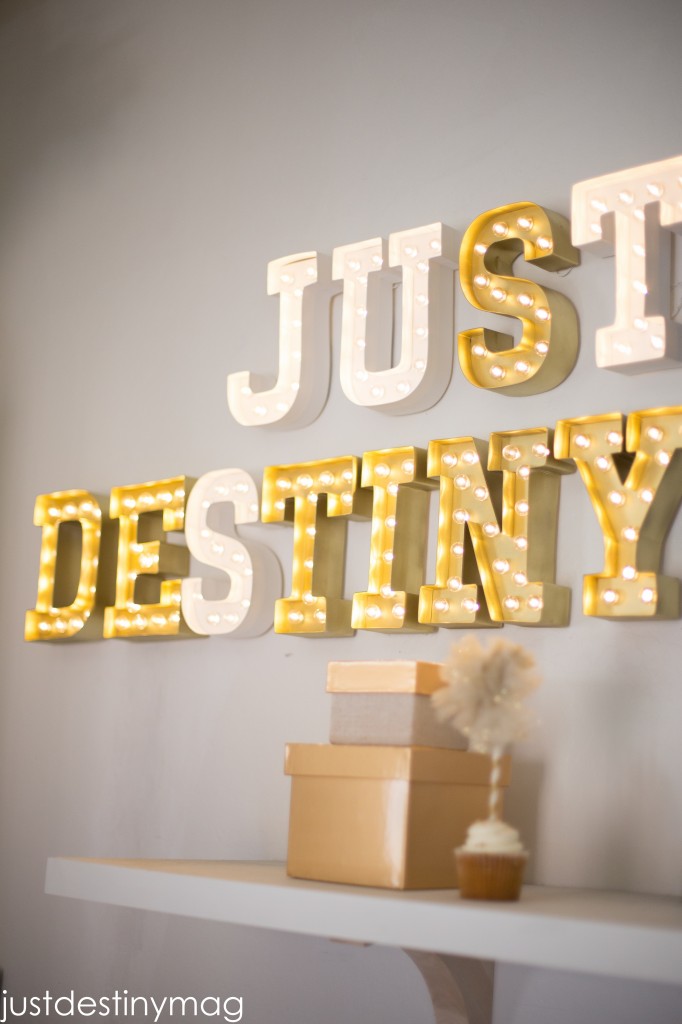 Each letter comes in a kit that included a template, lights and a battery charge (batteries not included) I love all the different ways you can make these uniquely yours! Her line includes tapes and sprays and all types of products to doll these up!
You can glitter them, add printed paper and even spray them down with any color you can think of.
I decided to do a little branding in the office by having a Just Destiny sign! I love how it turned out!
All I did was use some gold spray paint from Michaels and sprayed the word DESTINY down!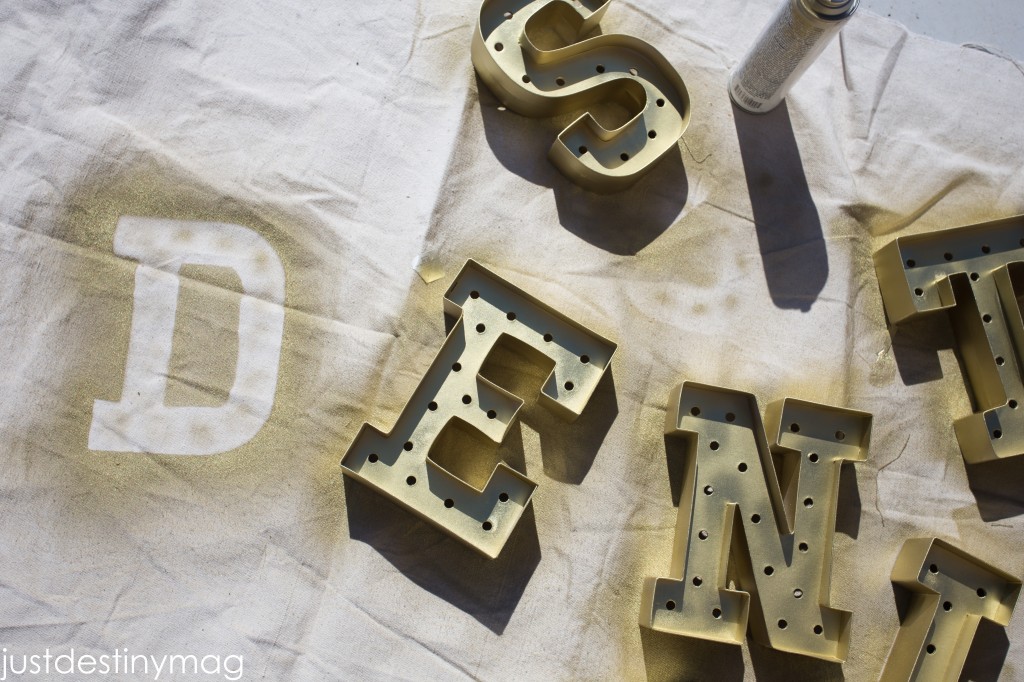 Then I switched up the two S's to make thing a little more playful.
You can use them on a shelf or hang them up like I did using small nails. Hanging them up in my office was the perfect place. Each time I pass my door I make sure to glance over at them. When they are all lit up, it really makes a statement:)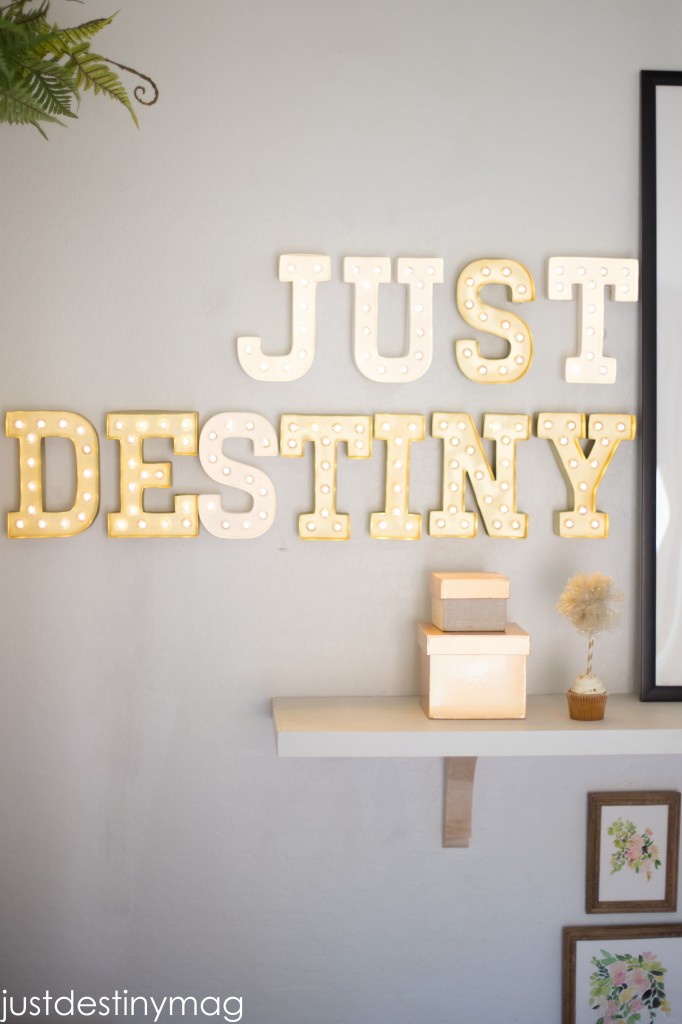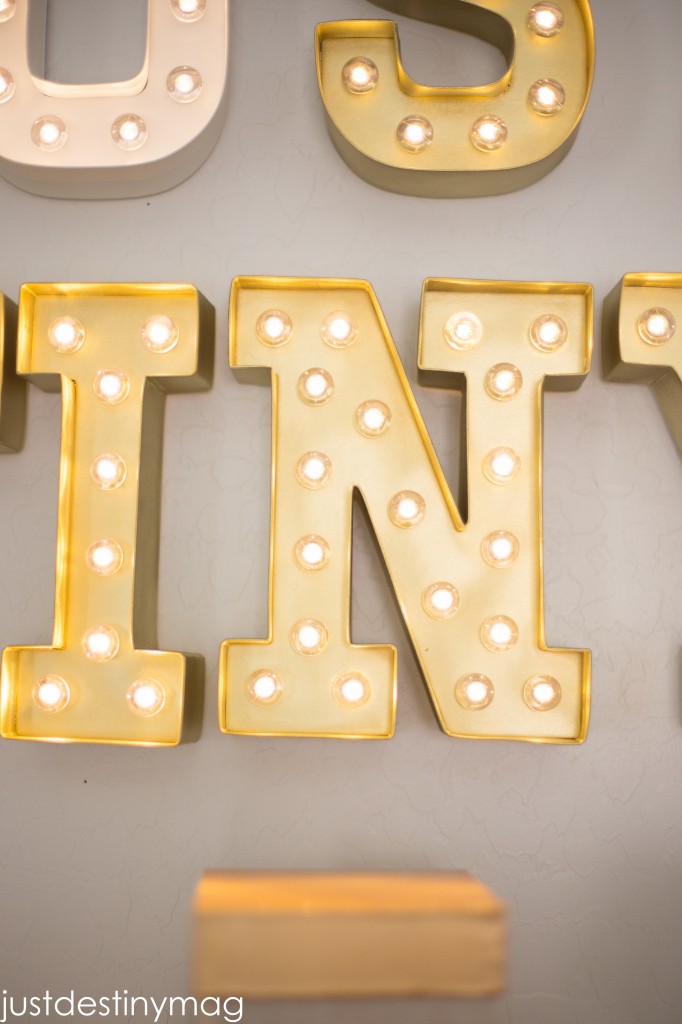 So fun right? You can get these letter right now at Michaels in the craft section. I'm sure you'll find something to marquee soon:0)
Check out these other projects using Marquee Love Letters!
This post is brought to you by Michaels. All opinions are mine!