DIY Christmas Tree Planter Box
This post is sponsored and may contain affiliate links, please read my disclosure policy.
This is a post sponsored by Home Depot.
Hello Friends!
I'm so happy to be back to day with my friends from The Home Depot! All month long they have been sharing some easy holiday project for folks just like you! I'm excited to join in on the fun! I was scrolling through my tv the other day and also discovered that they had a channel set up on Direct TV too! It's so cool. How is that no one told me about this? It's just as good as that tree app feature I talked about on Instagram!
Today I'm sharing how I built my Christmas Tree Planter Box. I know some of you were interested in the tutorial so here we go!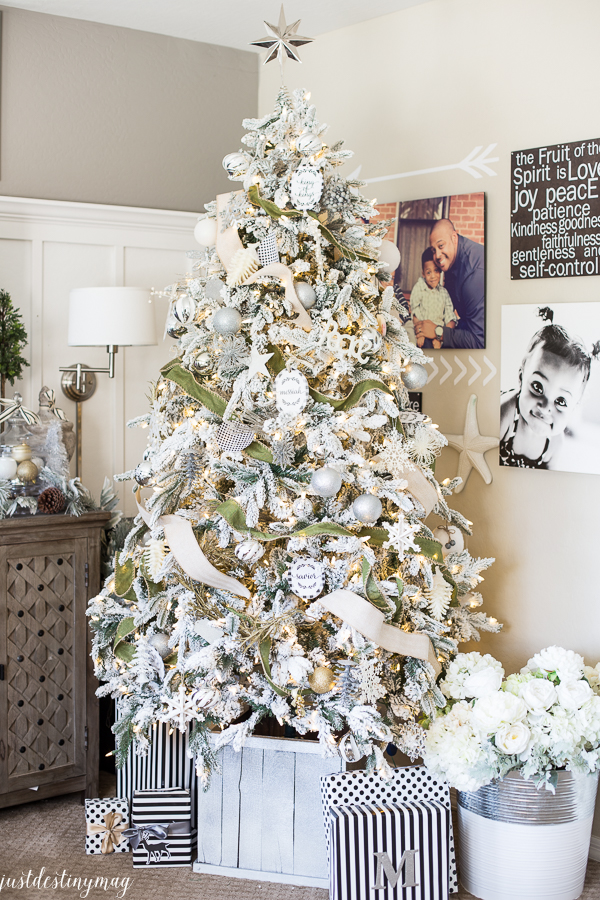 When I first thought about making this box the first girls I thought of were Shanty to Chic. They did a very similar box for there front doors last Christmas. SO, what I did was I basically used their plans with some modifications. These girls know how to BUILD! So if your just starting out they have some great tutorials. Go and head over to their post to get the full tutorial about the boxes, you will find all the necessary steps you need! I will share MY modifications below!
[disclaim]Keep in mind you are going to need to pre measure your own tree stand so that it will fit inside the box.[/disclaim]
[line]My Modifications[line]
Did you MEASURE your tree stand? I have three different trees in my home and they are ALL different!
Instead of 1×10's and 1×12's I used 3/4inch plywood cut to (2) 16×16 and (2) 141/2 x16 inches. Add 1.5 inches to your measurement if you are doing this for the first time. It allows some wiggle room just in case your measurements are off for your stand.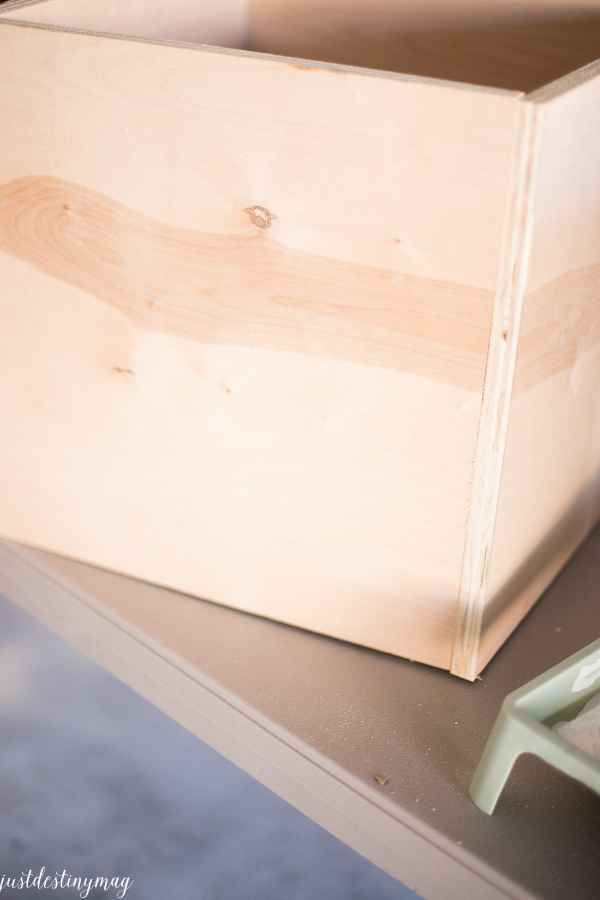 So before the girls were ready for trim ,I put scrap wood vertically on the box all the way around. This gives it a different look but one that I love! Cut these to fit the length of your box. Mine were cut to 16 inches.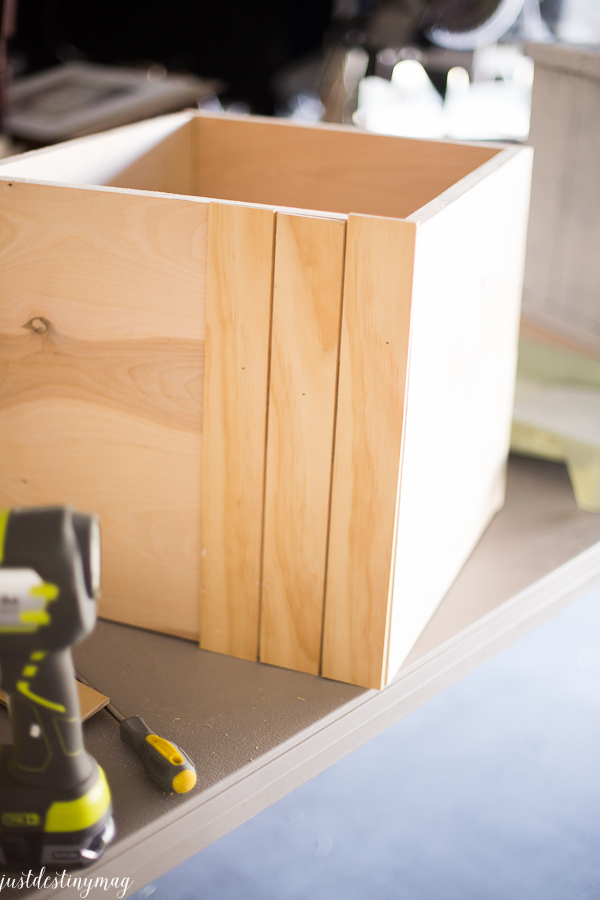 Here is the part that EVERYONE wants to know. How do you put your tree in there? Well all I did was nail in little ledges inside the planter. Then I placed plywood on top and nailed the wood onto the ledge. Trees can be a little heavy so I used plywood instead of 1×2's. Then your tree stand should sit nice and level inside the planter. Here is a shot before I finished the box.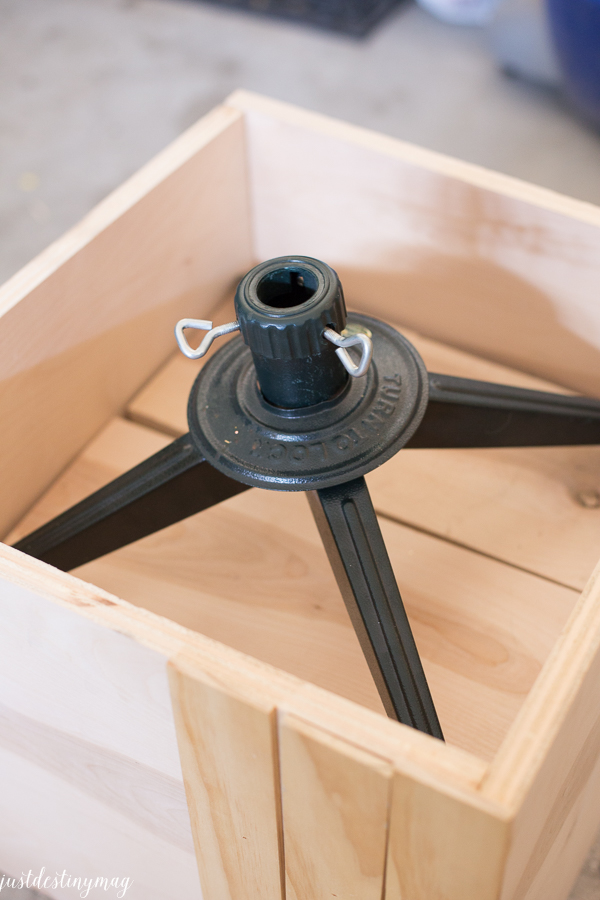 Again! Shanty to Chic explains this step too! I can't stress enough how much you NEED to pre measure your tree stand. I made mine nice and snug. But if you're doing this for the first time, add about 1.5 inch to your measurements, so you have some wiggle room around the interior of the box for your stand.
After that I added the finishing edges and gave it a good primer using my Wooster brush. I like using the brush in this case for good even coating. Plus it get's in between all the nicks and cranies that are hard to reach. Nothing like a brush that does the job correctly the FIRST time:0)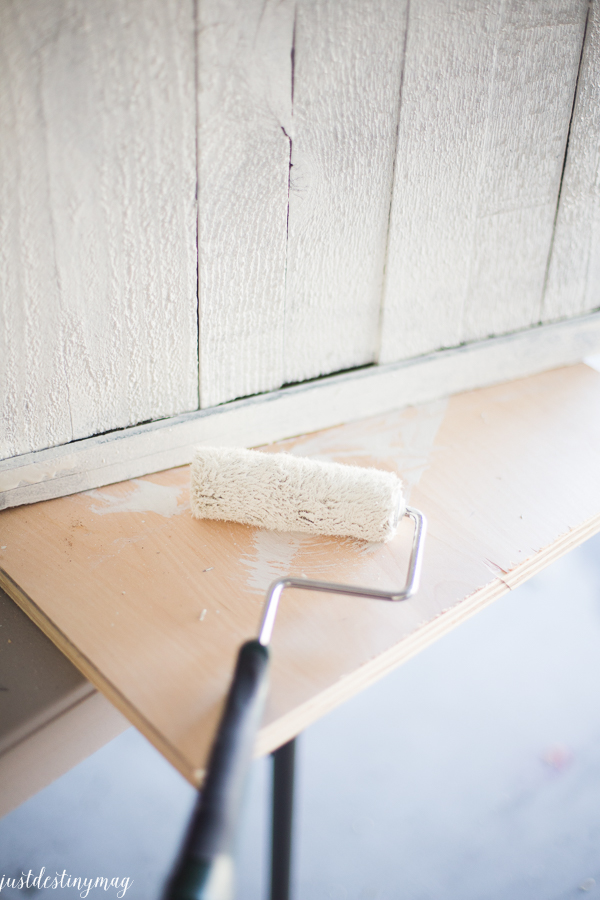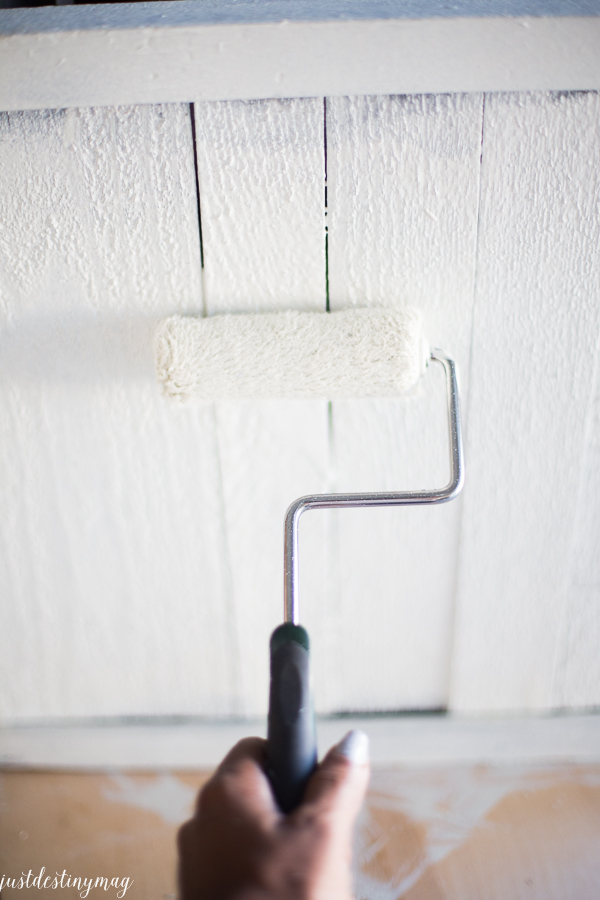 After about 2 coast of primer I let it dry and then gave the entire box a pretty coat of Rust-Oleum Specialty Silver Glitter Spray Paint
. It gives the box just enough bling. Perfect for Christmas right? Plus it coats really well. If you want an even more gray appearance I would use a gray primer instead. But I wanted to keep things more white then gray.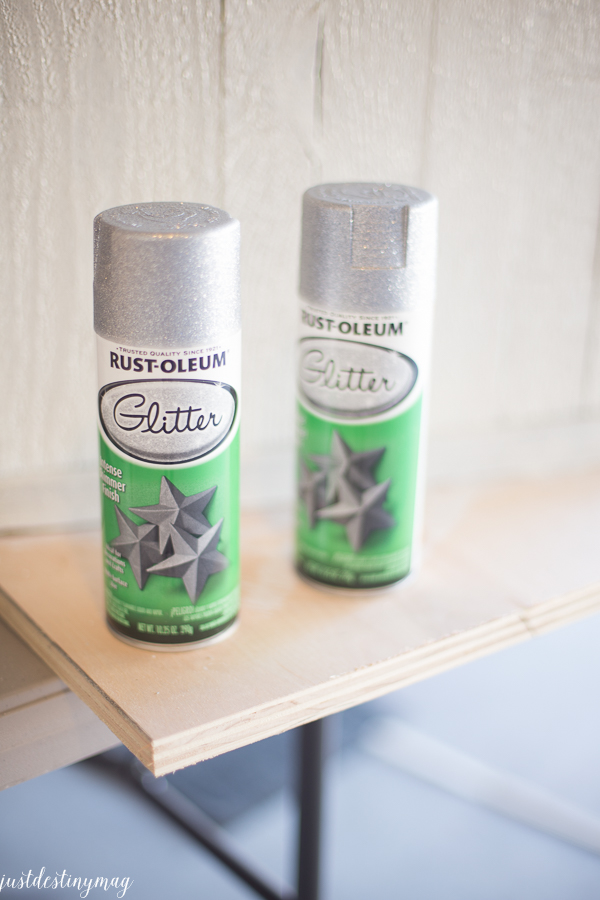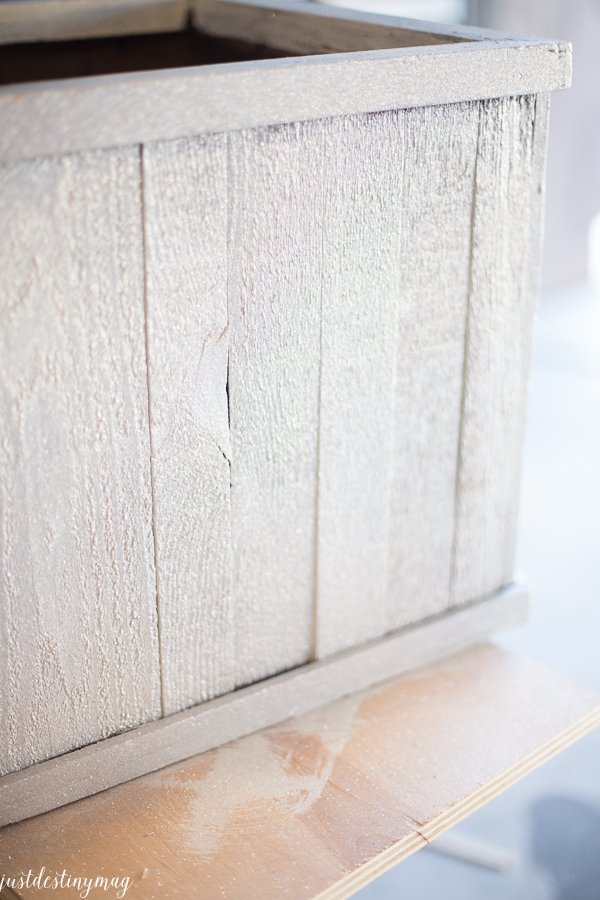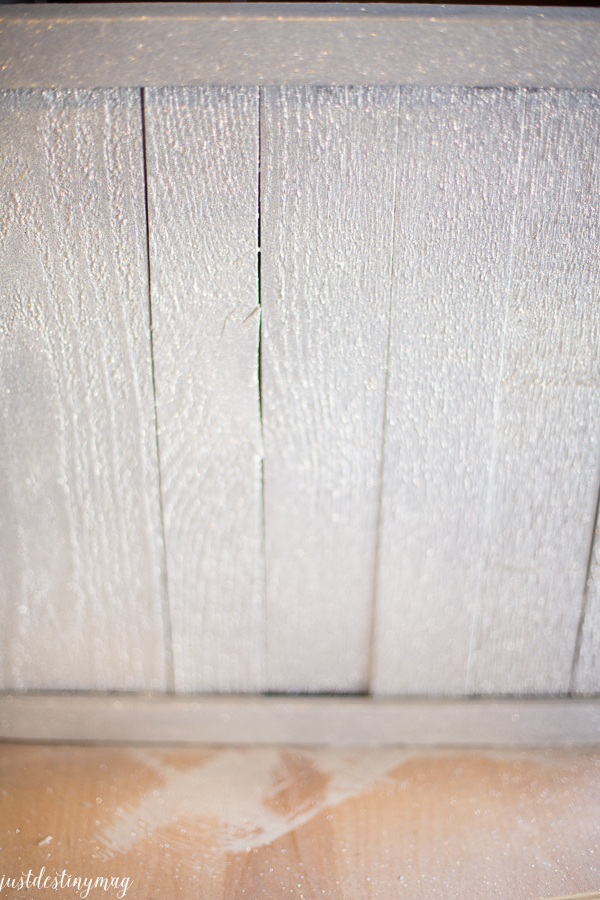 Isn't it gorgeous!
After everything is dry place it in your home. Then place the slates into the planter so you can place your tree on top of it!
[tooltip text="Alternative Method"]If you have a planter already, simply make a box (with a bottom) out of left over plywood or scrapwood. Then place it upside down into the planter so your tree is proped up in the planter. Pre measure how high you want your tree sticking out before you make the box! [/tooltip]
I also wanted to let you know that we got our Christmas tree from Home Decorators Collection, Home Depot's sister site. It's a flocked beauty!!! It honestly didn't need ANY decor. It's that gorgeous. I can't say enough good things about this tree!
Check out my other HOLIDAY DIY project over at Home Depot, The Apron Blog.
The Home Depot partnered with bloggers such as me for their Holiday DIY Program. As part of this program, I received compensation for my time. They did not tell me what to purchase or what to say about any product mentioned in these posts. The Home Depot believes that consumers and bloggers are free to form their own opinions and share them in their own words.