A couple of months ago I threw my little girl a
Disney Jr. Sofia the First
birthday party. If your not familiar with Sofia the First,she is the newest Disney princess who became a princess over night. When her mother Miranda marries King Roland, she inherits a step family that includes a sister, Amber and a brother, James. Her step father gives her a magic amulet that allows her to speak to animals, but the family sorcerer, Cedric can't wait to get his hands on it. It's Alivya's favorite show right now and she just can't get enough of it. So when it came time to plan her birthday I knew she would love this theme.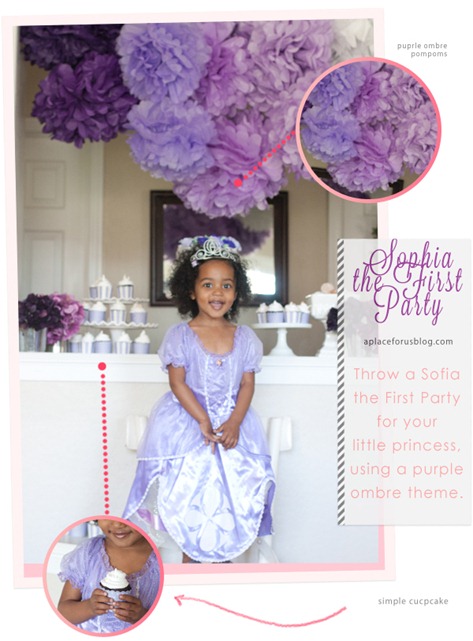 I try to keep my parties as simple as possible. Depending on how you throw your OWN parties this might seem over the top or under the top:0) But with semi-homemade party décor and treats, it came together without too much stress.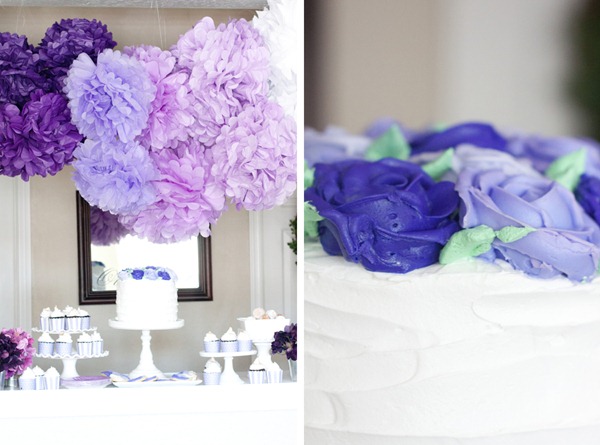 These beautiful pompom are from Petite Party Studio and they are WONDERFUL. I wanted an ombre effect so I started off with white on the right and made my way to dark purple on the end. I used some fishing wire to hang them up and hooks to keep them in place. It's one of my FAVORITE things about the entire party. Besides her cute little face of course. The pompoms are super easy to work with. They have them in all different colors so make sure you go check out the selection! SO many cute things in this shop. If your in the Phoenix area the have a shop in Glibert so make sure you check them out! Rebecca is SO cute..her hair, the cutest! You can find them on Facebook too!
The cake was handmade by myself using some techniques that I picked up when I thought I wanted to become a cake decorator/cupcake maker/ baker:0) Those skill stuck with me and it's pretty cool to be able to bust out some buttercream roses on the whim!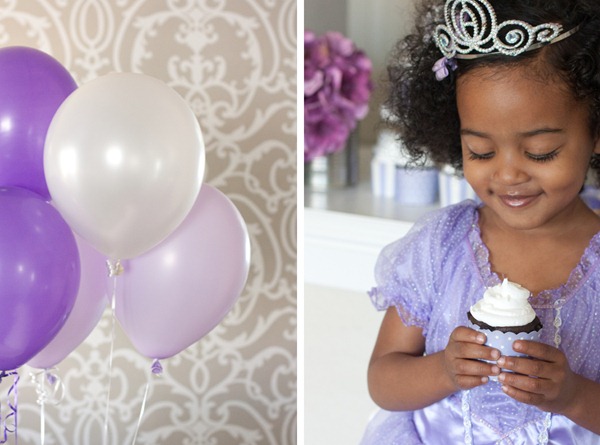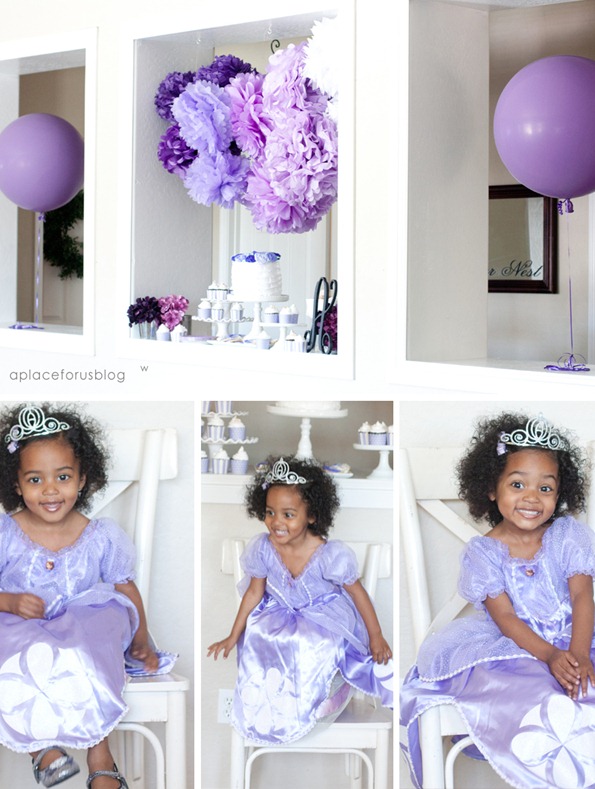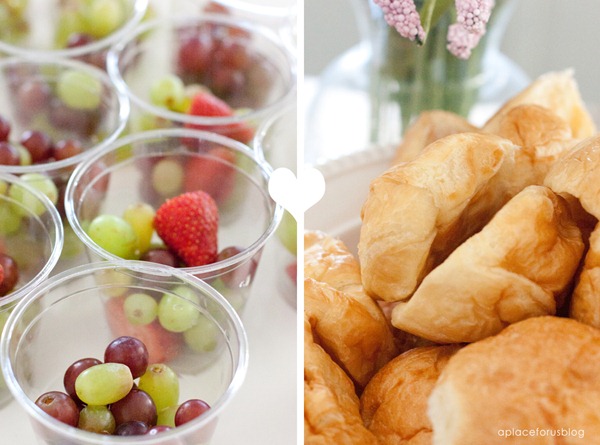 Easy finger fruits were served in cups and croissant sandwiches were perfect for little hands too!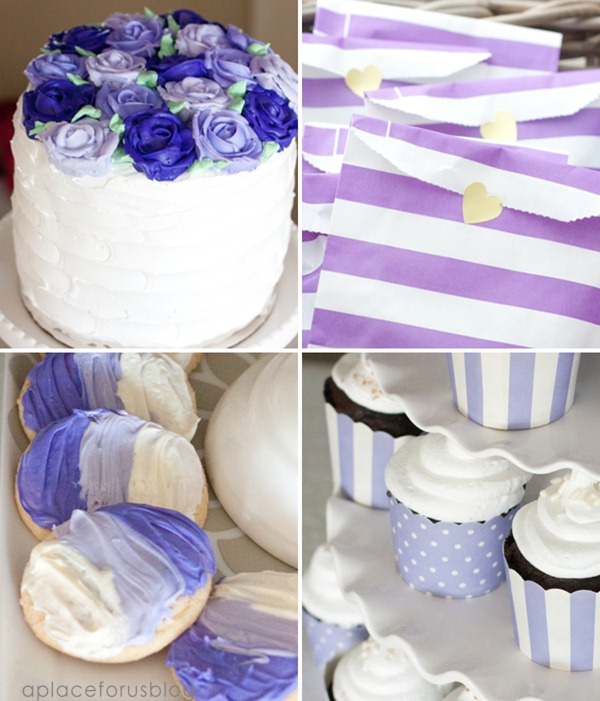 You can find the semi homemade recipe to those ombre sugar cookies here.
Check out this pretty purple collection I made for you guys. Resources below!
I love being able to make memories with pretty themes!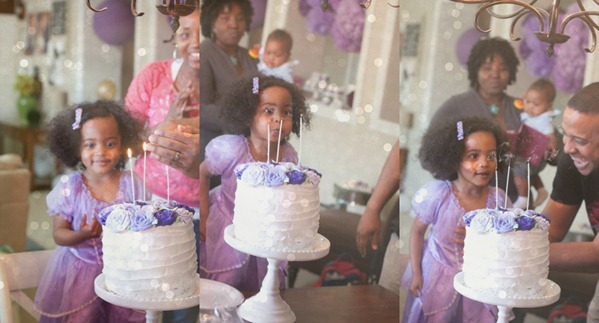 Have you heard of this newest Disney princess? Will you be throwing your own Sofia the First Party?