Reggie's birthday was Tuesday so we celebrated most of the weekend! We started off Saturday night with dinner for 12. We invited some of our friends over (old and new) for a super casual dinner, music and laughs. Mostly laughs, because that's what we love to do.
We love having our friends over and even though I originally wanted to have the party outside on our patio, with twinkling lights and soft music to seat about 16 people :0), I forgot one little detail. It's hot. lol! Like HOT even at 8:00 in the evening it's still about 100 degrees. Seriously. So after a few friends weren't able to make it, I decided to turn our dining table, and put in a few extra leafs to make it longer and entertain everyone inside, in our air conditioned house. It was a little tight but we managed to have 12 seats fit nicely!
I always take mental notes during times like this! I jot down what I would love to have in our dream home. A place to entertain comfortably and host big dinner parties. Oh, you don't even know how much I day dream about spaces friends? lol! It's such a distraction sometimes! BUT I am grateful for this space that we have right when you walk in. Here in Phoenix we have a lot of living room/dining room combinations and it's perfect for moments like this.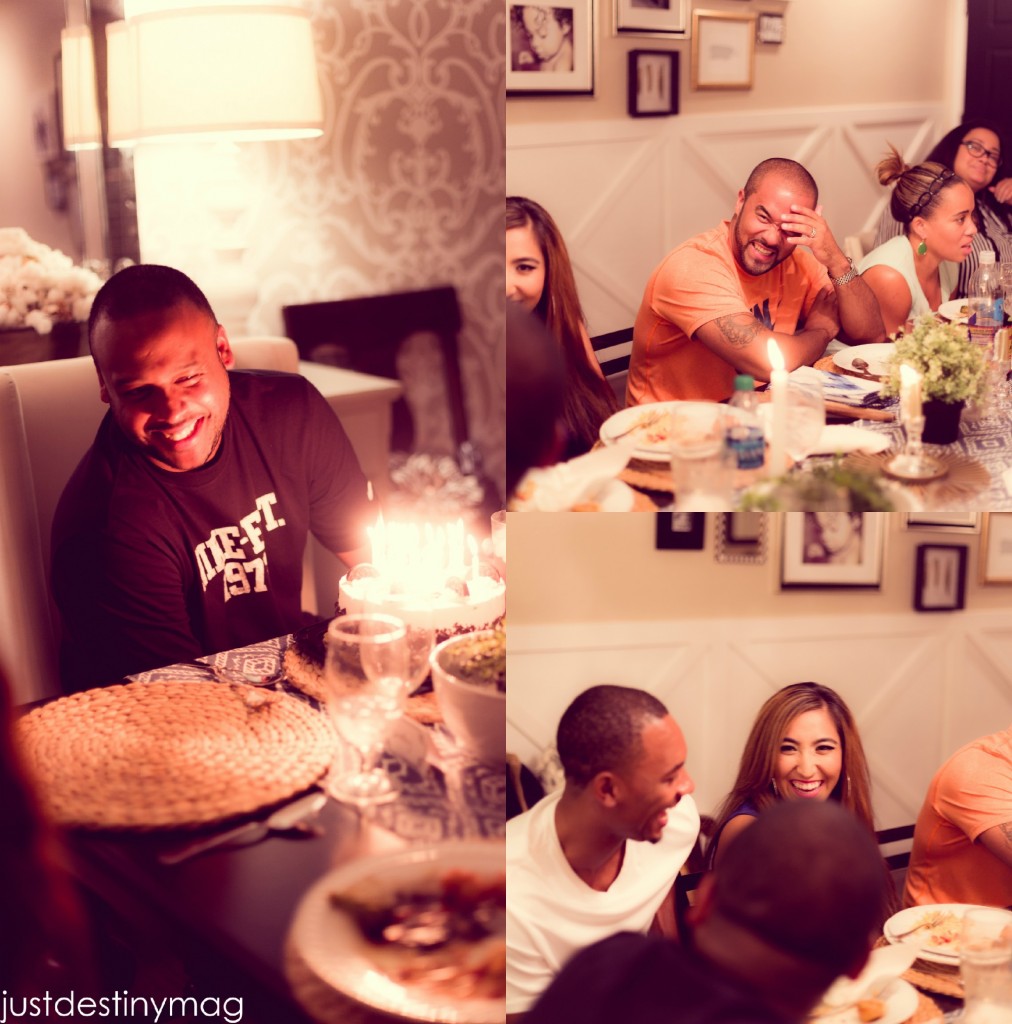 I set the table with linens that I used in our Fourth of July shoot and bought about 4 yards of fabric from Joann's to make a runner. I love the way it turned out. It wasn't super stressful to set up at all. I already had the plates and everything from Thanksgiving, which we host each year. The secret it to leave everything neutral and bring in pattern with your napkins and linen! Plus it's easier to store linen instead of plates. I have no room for a million plates:0)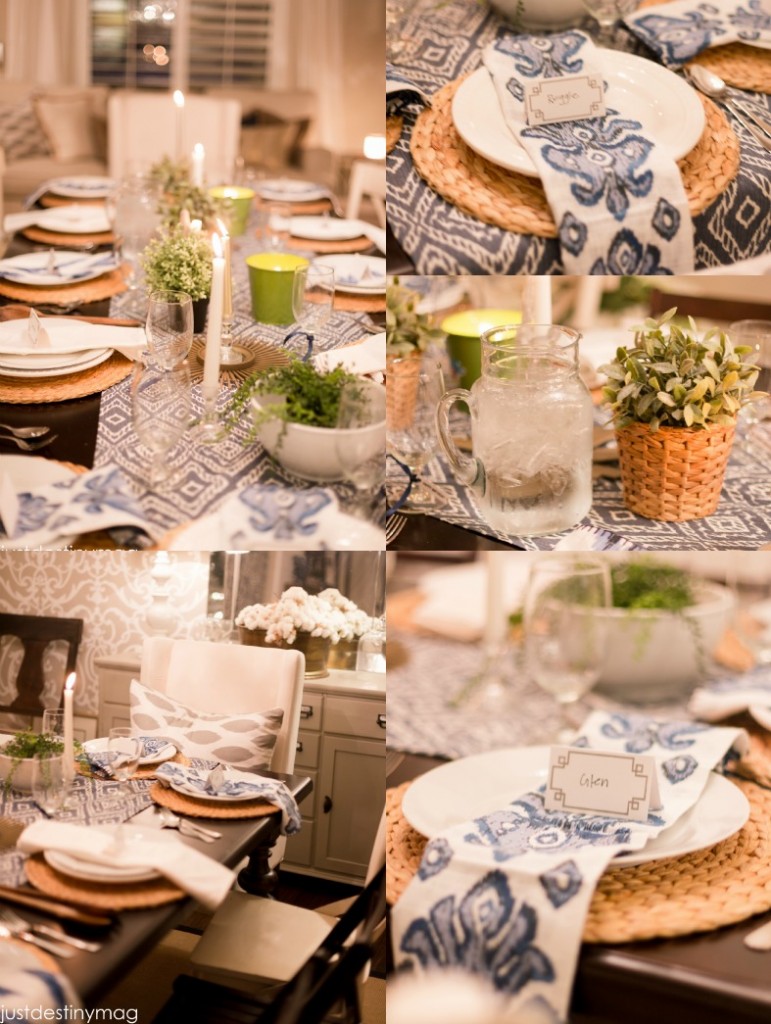 it's about putting the emphasis on the hearts of those in your home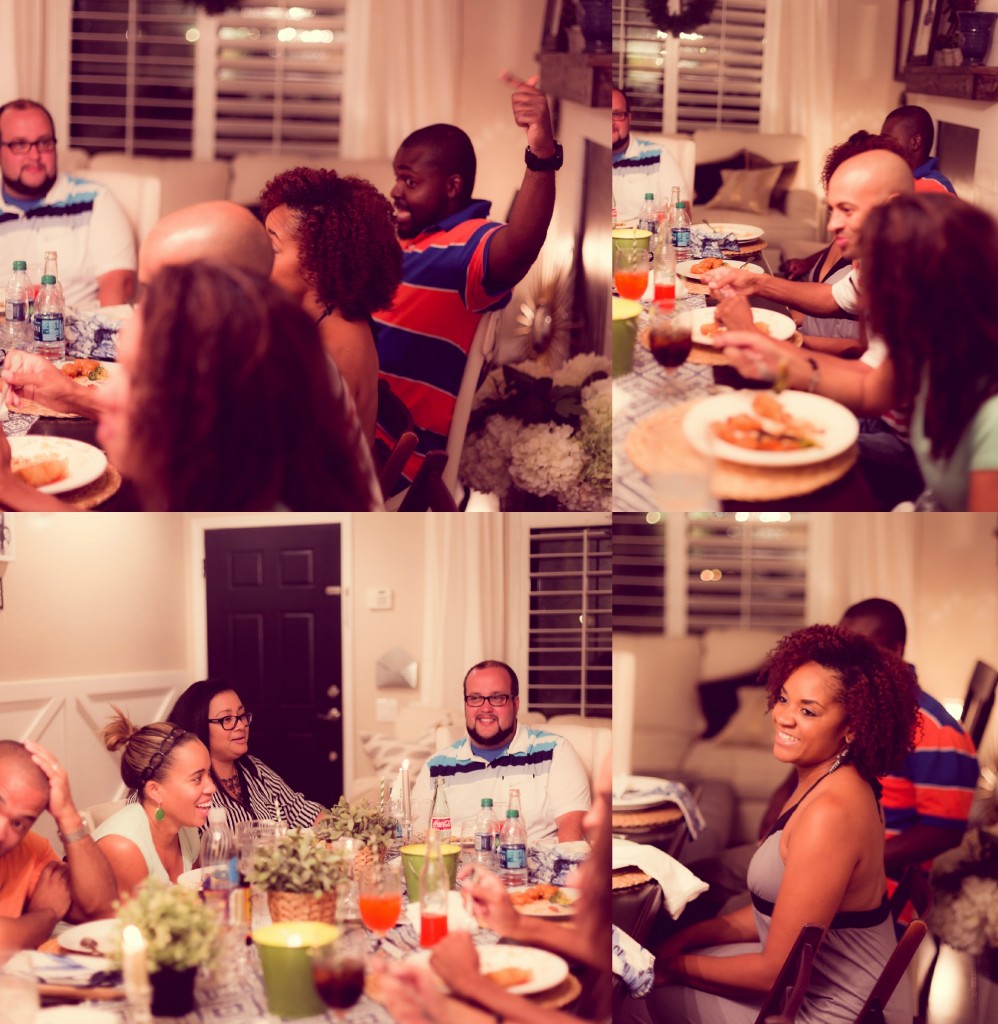 But overall the night was awesome! He had such a great time and was so thankful for everyone who made it. We appreciate our friends so much and sharing a night with them like this makes so many memories. I once read something about entertaining and I think it's so true. It's not about all the fancy decor, glasses, napkins or table even though these things are appreciated. It's about putting the emphasis on the hearts of those in your home. connecting with your guests. getting to know them, hearing stories good and bad. That's what we really love the most. Our home is not ours, it's been given tous and it belongs to our Master, our God and if we can point people to Christ by laughing, loving and being a servant just by opening our door, then we do!