About a month ago I picked up this really pretty table cloth from Target for 5.00. It was made by DwellStudios for Target and I knew I wouldn't be using it for a table, but I thought it would make some super cute  pillows!
The fabric resembles this DwellStudio Chinoiserie Pillow retailing for 90.00.

So I made a few cuts and added a 10.00 feather-down insert and made myself a pillow! TWO pillows:0) I added them to these chocolate armless chairs that I picked up from WorldMarket a few weeks ago. What a pretty space to look at;0)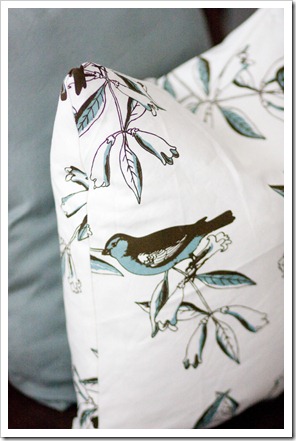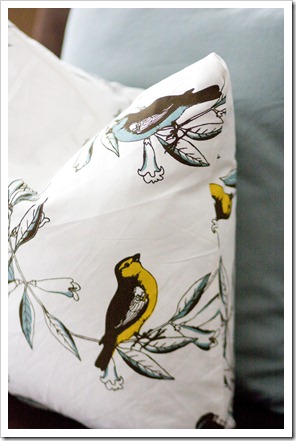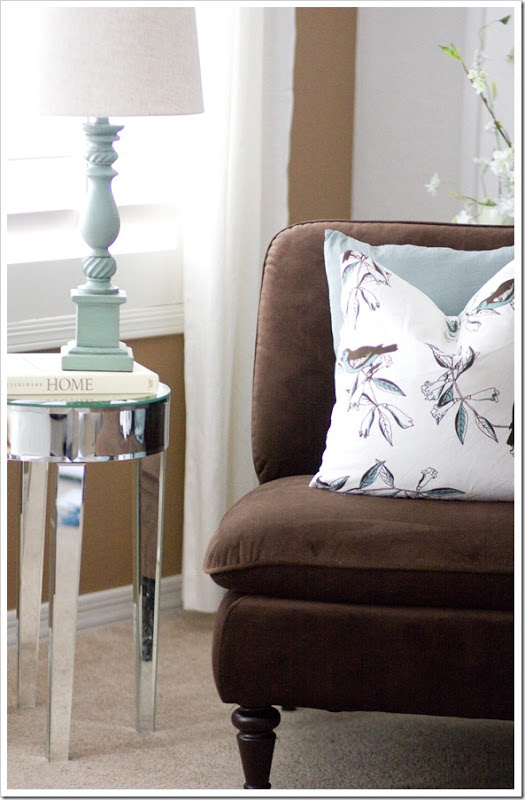 What pillow are you loving right now??
0