Day 9: Thanksgiving Centerpiece
This post is sponsored and may contain affiliate links, please read my disclosure policy.
Today I thought I would switch things up and give you a sneak peek at my Thanksgiving table that I've been working on. I love making floral arrangements like this for centerpieces. Even though they are all silk flowers I still adore the look of them! Plus you always have the option to recreate something different with the stems. Ideally centerpieces need to be low so conversation can flow easy. BUT I couldn't help myself so this one will be the one that goes on the buffet during dinner:0)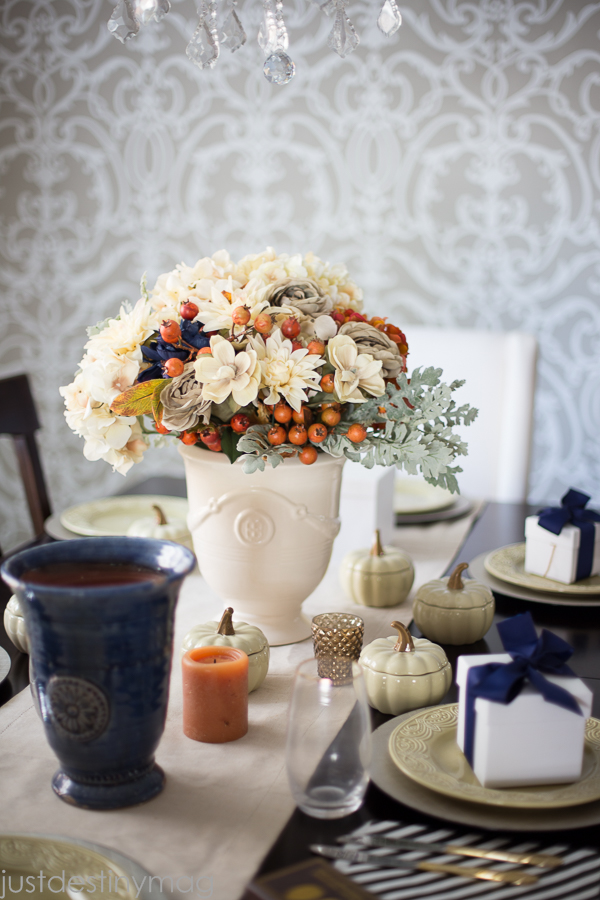 I used 17-40mm lens on this one. No edits!