With the holidays coming up, customizing scents for your home has never been easier!
I'm a big Scentsy fan and have been for a few years now! So when the ladies over at Scentsy asked me to mix up a few scents using the new PinkPepper I was all on board! Basically PinkPepper acts as a base and you add other scents to it. Pink Pepper is derived from the dark pink berries of the Peruvian pepper tree so it's a got a sweet but spicy smell to it with a little floral.  It's THE perfect bar for mixing with any other scent. We could get into under notes and top notes, that they talked about while we were at Snap early this year, but that's for another day!
To start off I picked out a new warmer and it's perfect for the fall.
So cute right? I love that it has a top so little hands don't get waxed:0)
Here are other warmers that I'm sure you'll love as well!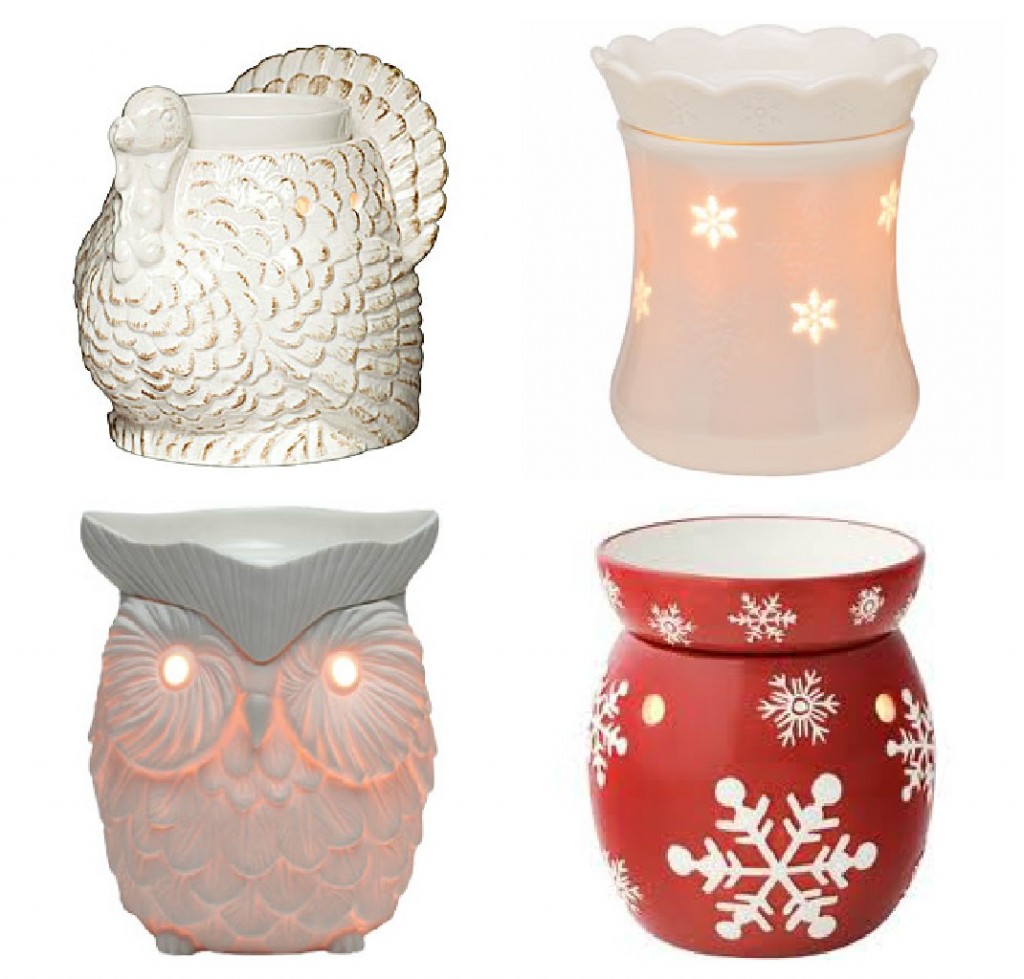 Reggie and I spent a half and hour smelling all the different scents. "Oh this one smells like the rain forrest" "This one smells like my dad" This one smells like I want to eat it"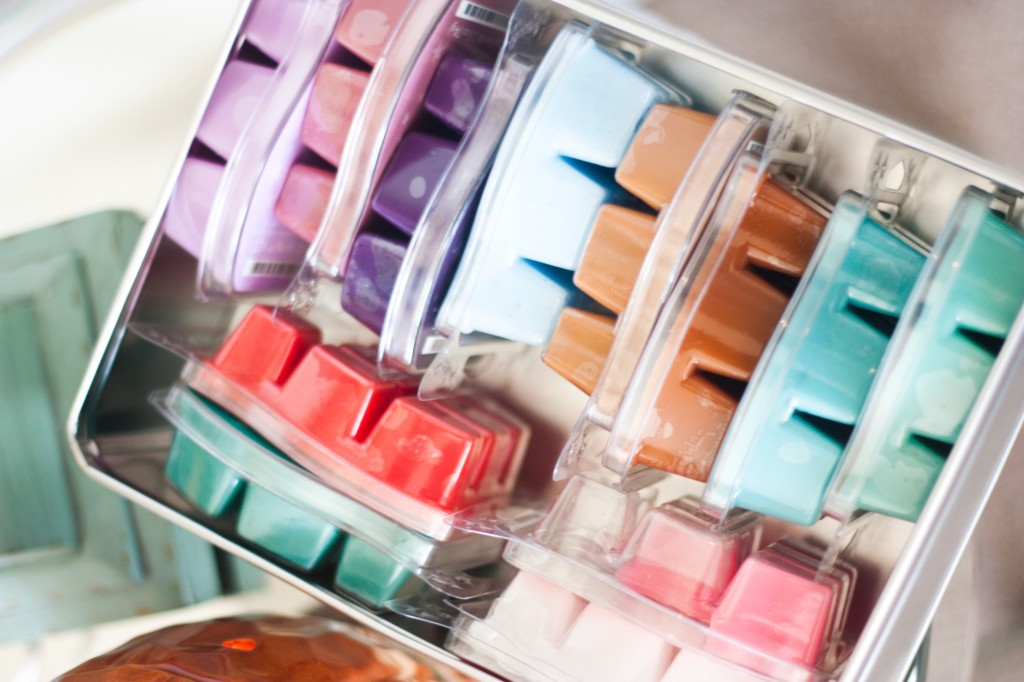 With my kids, well everything smelled like oranges, chocolate, or ice-cream:0)
After all that fun I started mixing some blocks together.
Scentsy even sent a super helpful guide to help me get started. So I just started getting my MIX ON!!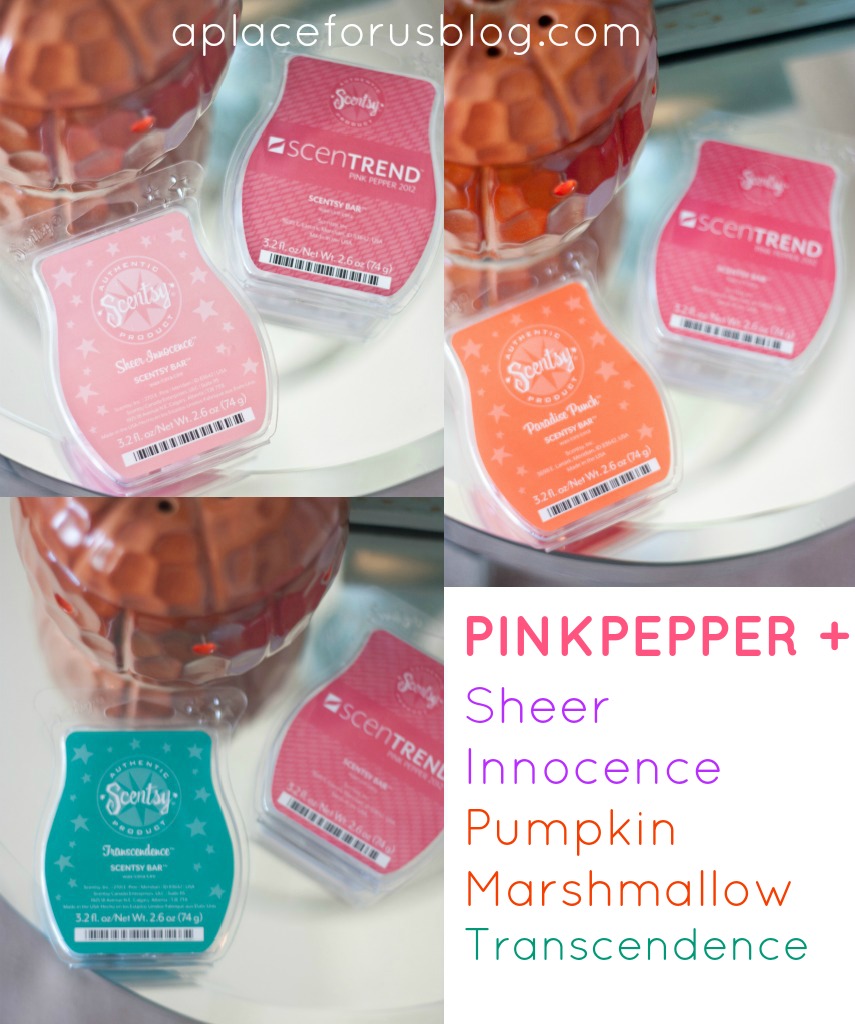 This one below is one of my favorite combos. If your like me then you know how wonderful it can be to enter a room and not only have it take your breath away with beautiful decor and accessories. But a room with a  custom scent can just be the icing on the cake! I think this one would be great for a powder room or guest bedroom and would definitely compliment any rustic holiday decor!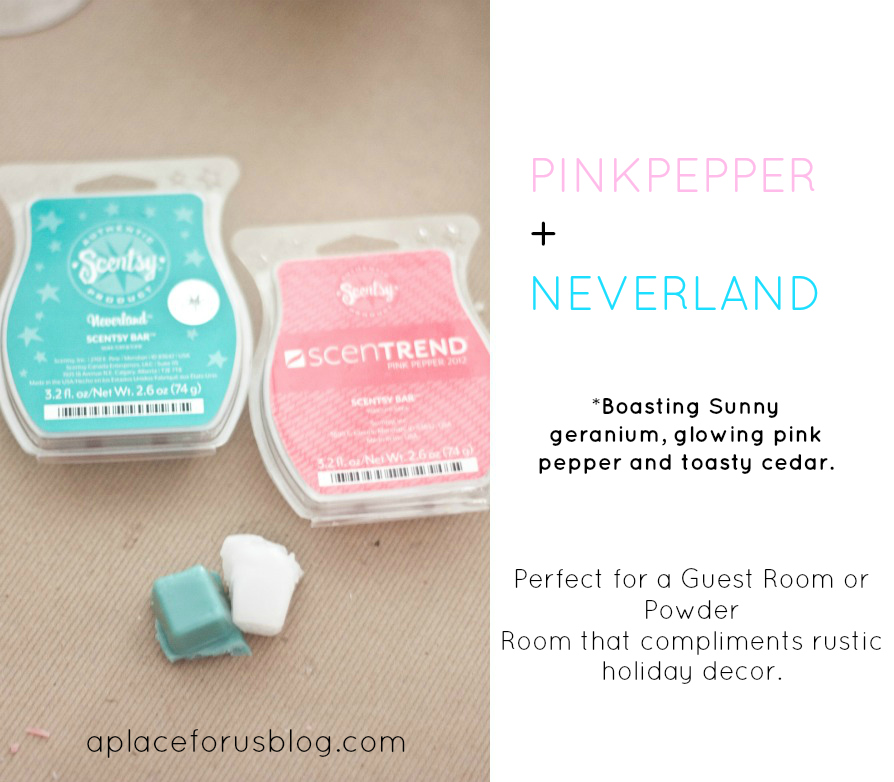 After a few weeks of mixing  I cam up with  A FALL/WINTER scent. It reminds me of being stuck inside on a super cold day or depending on where you live it could even be a SNOW DAY. Melted ice, fresh cut wood, lots of fire, and little something in the oven. For a minute if feels like I just might be up north somewhere in a cabin and not her down in Phoenix were it's still about 80 degrees:0)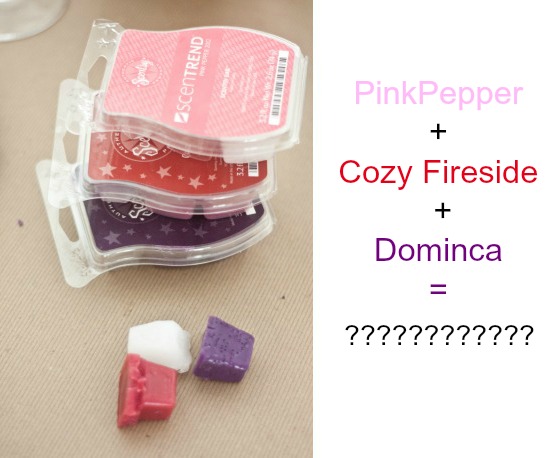 So WHAT should we call this special scent inspired by one of my favorite season? Let me know and be entered to win a FREE WARMER of your choice and try out this signature scent in your HOME!
This is a sponsored post. A Place for Us Blog may have received product, payment or trade in exchange for this post. All opinions are 100% mine