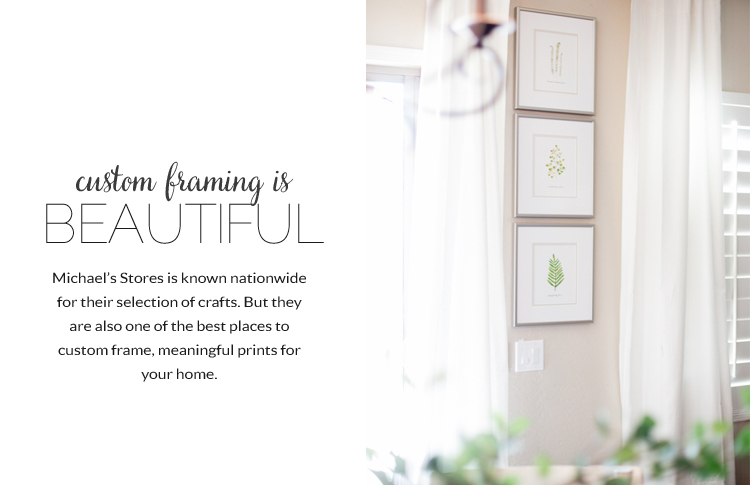 Last week I had a chance to go into Michaels Craft Store and go through the custom framing process. I had some prints from my family room that I needed to get framed, so I thought it would be a perfect time to get that done and off my to do list. Remember I used Michaels in my master bedroom as well, so I was excited to go back in and do it again!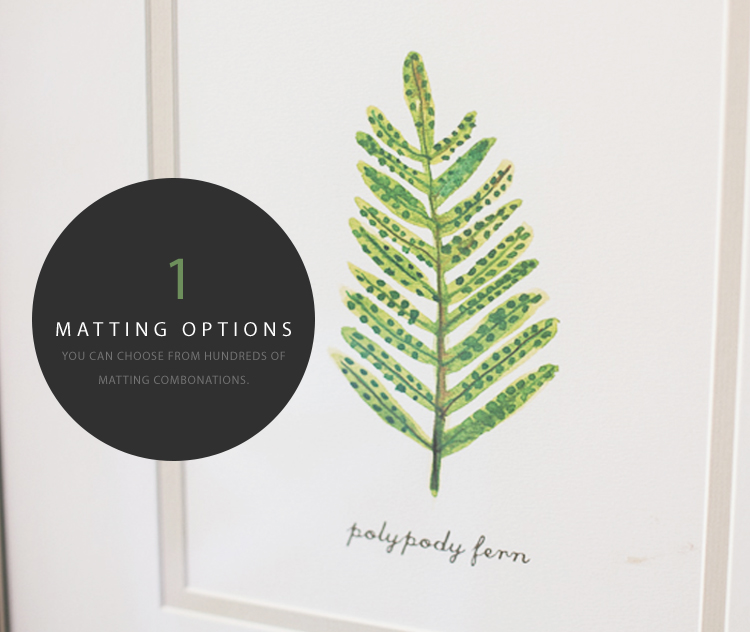 Before you head into get something custom framed you need to know your space. Bring in color samples of furniture and paint or even a picture of the room just so you can reference it. Make sure you have a real good since of what YOU want. With the guidance of the experts there you will be able to pick out something that you'll be very happy with. For this particular look I wanted something simple. I wanted to focus to be on the print. So when it came to my matte I made sure to use something in white and double it up with a creamy/gray to make it pop even more. They call this a white out at Michaels :0) They also have the ability to make your mats as large or small as you like, plus they can add some cool designs to the inner mat like, custom notches and brackets!
The expert on hand helped me narrow down some of the hundreds of options by asking me a simple question. What colors do you want? Then she laid out those options and we eliminated from there. The process was really fun!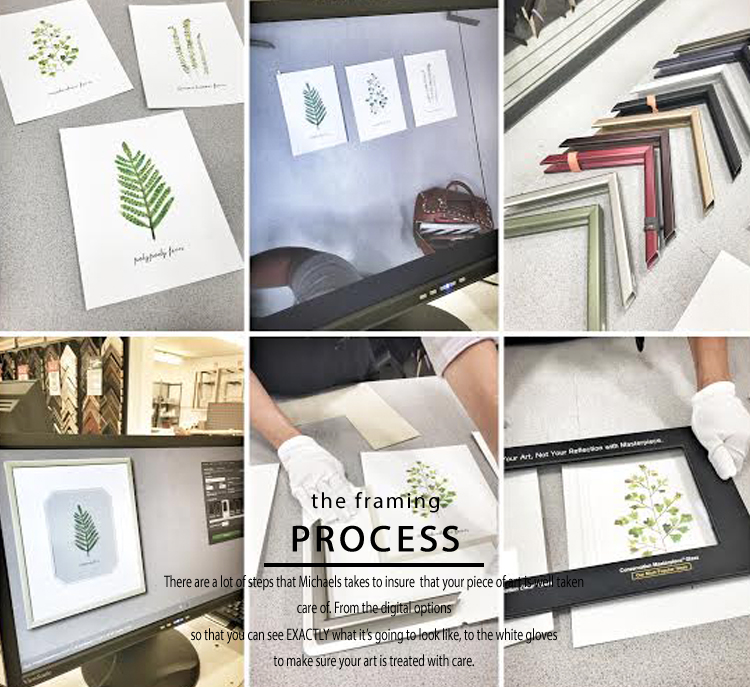 There are so many options when it comes to framing. For this one I stayed pretty simple with a metal frame in a brushed nickel. You have the option to start in this very affordable line or go as large and ornate as you like!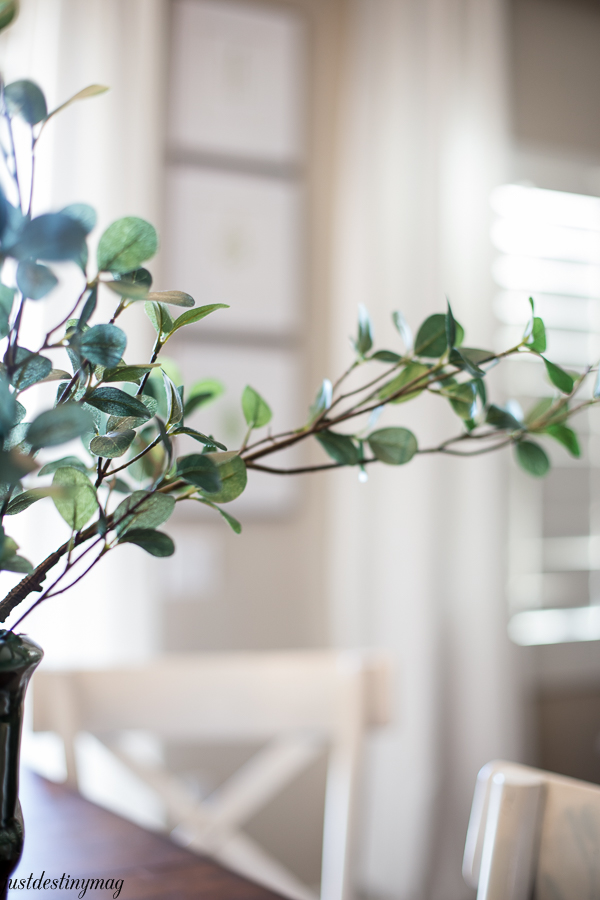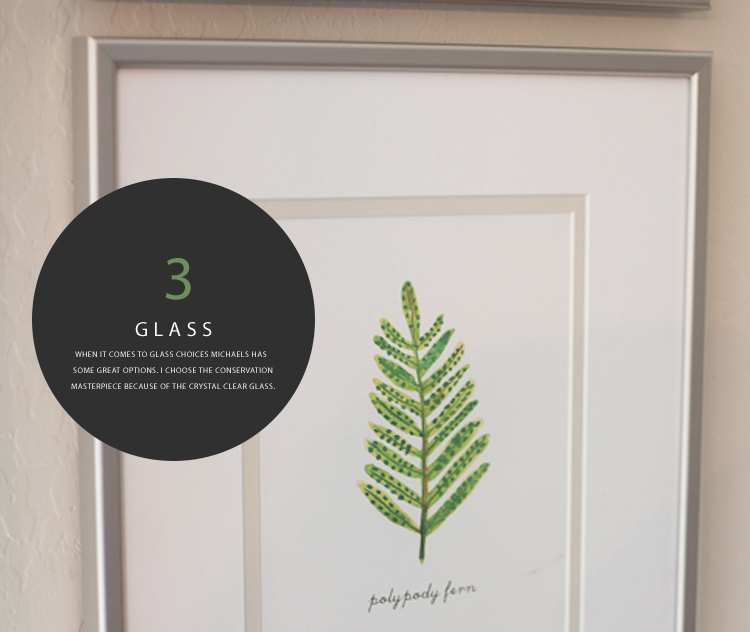 Michaels also offers a couple of different options when it comes to glass. Upstairs, because of the large size, I opted for an acrylic option. For this one I went with a crystal clear glass that boasts some amazing features like 99% UV protection,reduced reflections and superior clarity.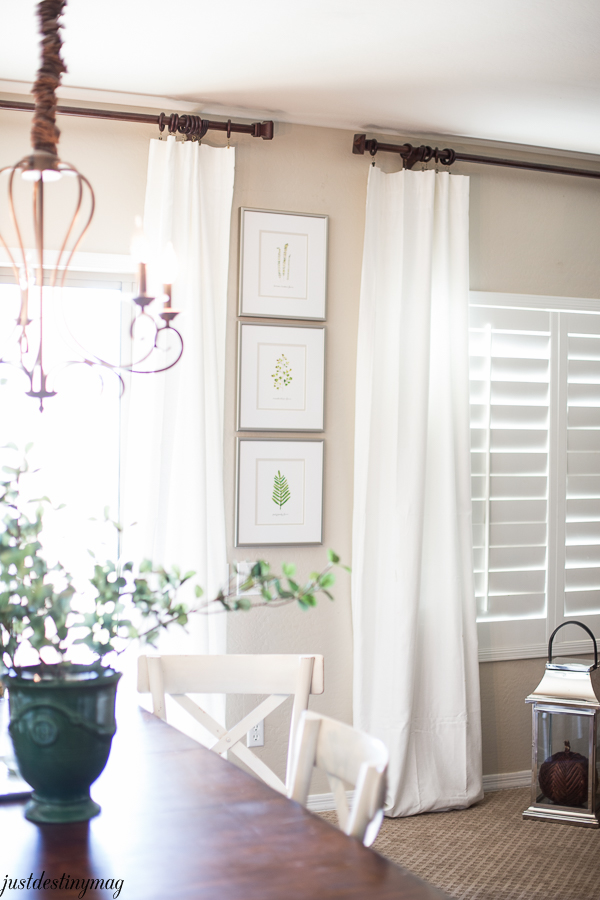 I love the way they look in our room and I must admit I do feel a little grown up know that I have something professional framed in my home!
For your own reference each frame above cost about $64 each. They have an 8×10 picture of them but the final size is about 14×17!!!
Michaels is offering a great deal this holiday season, inviting you to custom frame any photo or piece of art up to an 8×10 for just $49!
*The offer includes a choice of 9 metal frames, basic mats (100 colors to choose from), preservation mount and fit and all Michaels stores have a Certified Framing Expert to help you design your perfect frame.
Just Destiny Mag is a Michaels Maker and is a partner of Michaels Stores. This is a post for review purposes and some compensation may have been provided. But as you know all opinions are my own!