There are so many lovely traditions that happen during the holidays. One of them that stands out for me is a Christmas sleepover with friends or cousins!! It's a perfect time to wrap gifts, do a craft, read books, watch movies, snack and just have a little fun. Christmas is such a magical time for the little ones and Andrea and I both want our girls to share that special time with a each other! These girls are as girly as it gets! Adding Christmas goodies and fluffy tutus to the mix really kept them happy.
Lifestyle Crafts and WeR Memory Keepers has asked me to be apart of their Party Team this year along with some other fun bloggers! This means throughout the year I will be showing you how I use some of their products for my parties and home décor! Crafting for my home is something I LOVE to do and its fun discovering ways to create something special for my family with homemade touches. If your not familiar with Lifestyle Crafts, it's a Die Cutting and Letterpress Machine company. By using this machine you can create just about anything from labels to small boxed packages right in your own home! You can use it for fancy letter pressed thank you cards or wedding invitations! I will also be showing you how I'm keeping our memories with some of the WeR Memories Albums made Easy!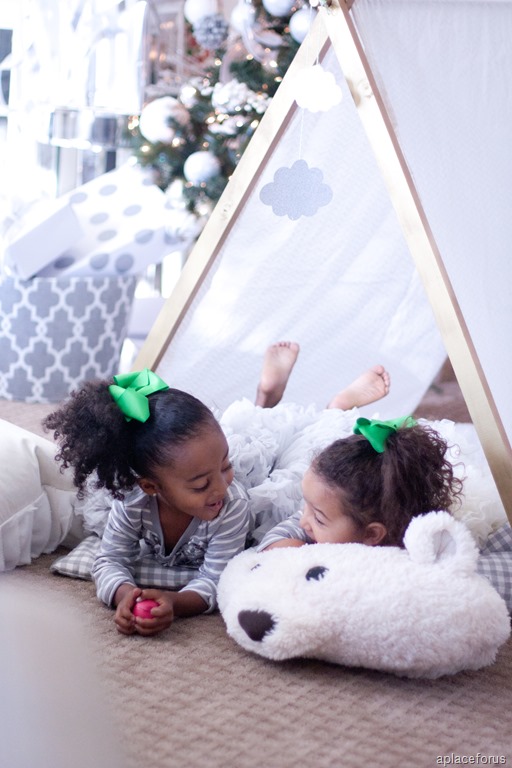 My friend Andrea from The Worley House came over and set up her super cute tent under the Christmas tree for some fun! She makes them now and I can't wait to get my very own!! Don't you love when your friends have talent! ha!
I hung these glittery clouds made with Lifestyle Crafts Cloud Nesting Cloud Dies for a little charm. (sources at the end of the post)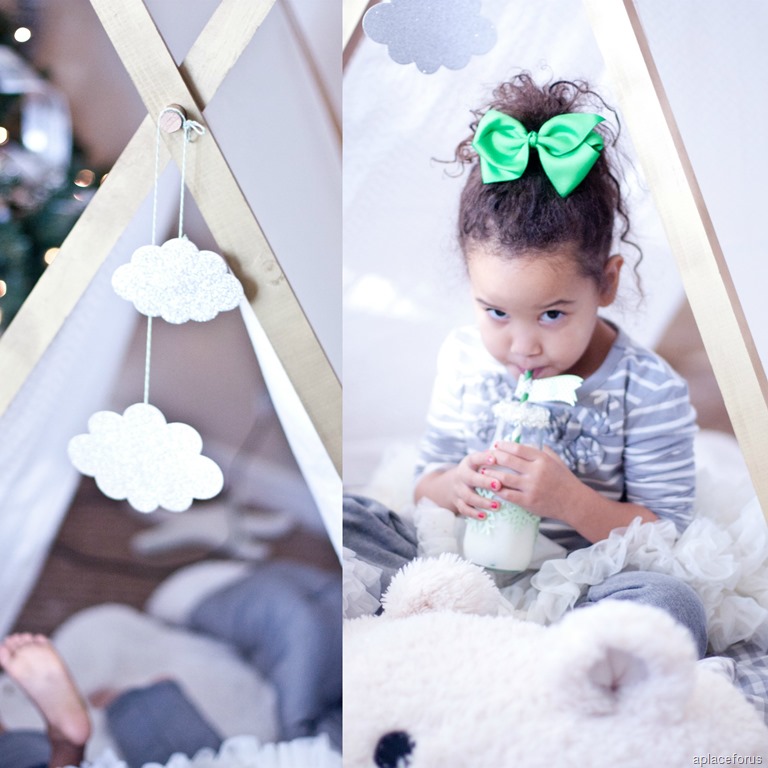 We dressed up our paper straws with flag inserts, a little washi tape and a small tree label! Aren't the darling. I love the precut slit which makes it easy to add to any straw or sticks for cupcakes.
I added some yummy popcorn to our green Tomkat Ice Cream bowls an embellished it with a small label from the Label it Kit at Lifestyle Crafts!
You can head to Worley House to see how she made these beautiful snowflake bottle covers and glittery tray for the girls Christmas tree cookies! Darling!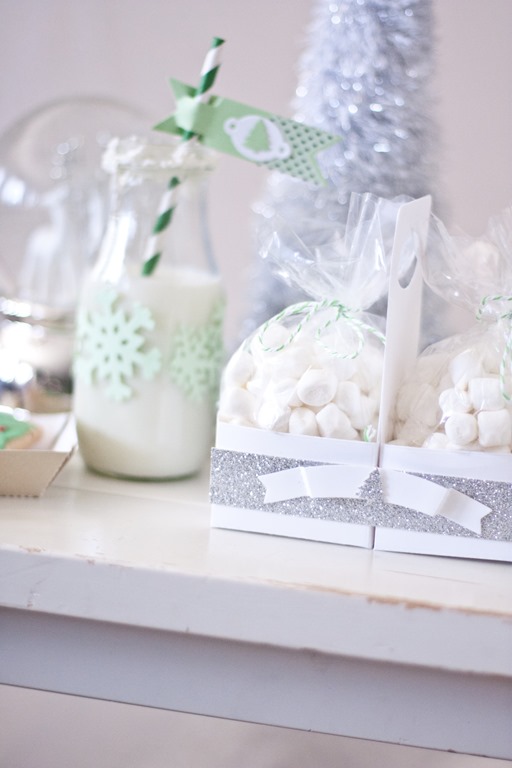 I whipped up a super cute treat caddy for tied up marshmallow treats! Isn't it so adorable. I think this would be an excellent project for any party! I used a heavy cardstock to make it super sturdy. I also love the fact that you can stick juice boxes in it and even milk jugs like Andrea used!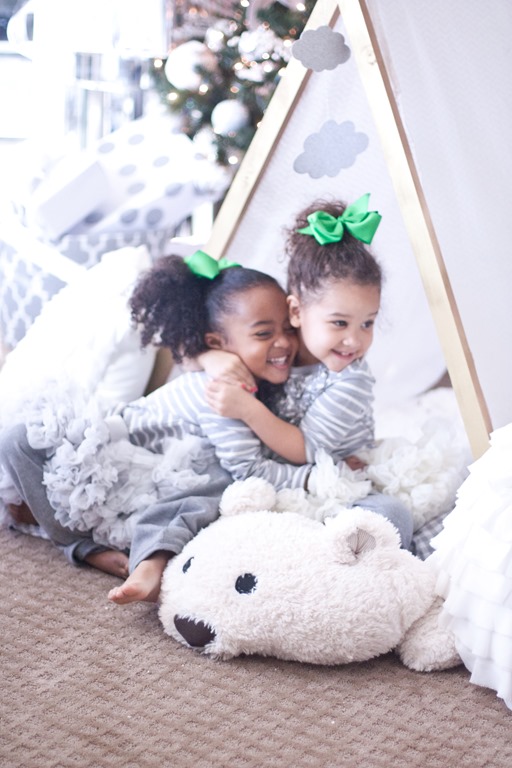 Getting together during the holidays is so much fun! Whether its something small like this or your next Christmas party, small touches with Lifesytle crafts can go along way! You know I'm all about easy and this is! Sometime you cant find EXACTLY what your looking for in the stores so this is so perfect for customizing your party!
Sources:
Lifestyle Crafts Flag Inserts
Lifestyle Crafts Cloud Nesting Dies
Lifestyle Crafts Treat Holder
Lifestyle Crafts Label It Kits
Pottery Barn Sleeping Bags
WorleyHouseDesigns Tent
TomKat Studios Green Ice Cream Bowls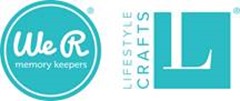 If you want to order anything from the Lifestyle Crafts store, you save 20% by entering code "PLACE" at checkout!
Next month I will show you what Lifestyle is all about with their Die Cut and Letterpress Machines! But go ahead and take a look around until then!
Follow WeRMemoryKeepers all over the NET!
Instagram