Hello Homelovers!
I wanted to give you guys an update on the boys room! As of today, I've painted, collected pillows for their bedding, and added some red accessories! Another slow transformation but I'm determined to finish this room!!!
Paint color on the wall is Sherwin Williams Tony Taupe. I love this color for their room. Depending on the light it changes color slightly, but I think all paints do to some degree, so you always need to sample it!. Sometimes I see more gray and other times I see more green. Either way it works!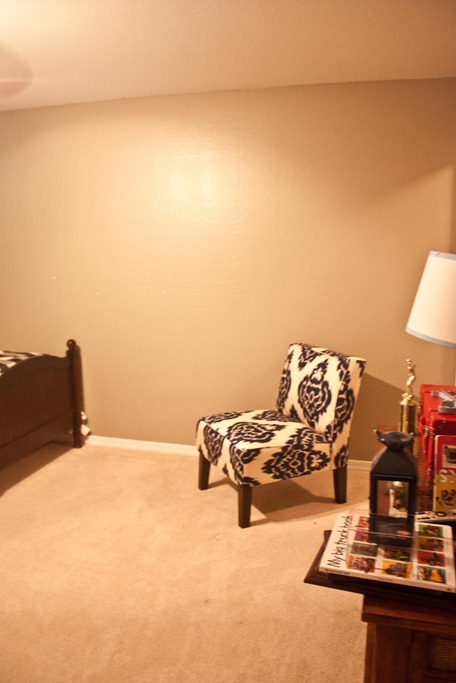 Still not completely sure about that Ikat chair! I love it, just not sure where to stick it:0)) Yes, I buy stuff without knowing what I'm going to do with it…lol!
I also made a couple of thrift store trips. I got some handsome throws, one in brown and another one in navy. I also collected some pillows for their beds!
I'm thinking about getting a couple of these number pillows from RandHBaby. I think they are perfect!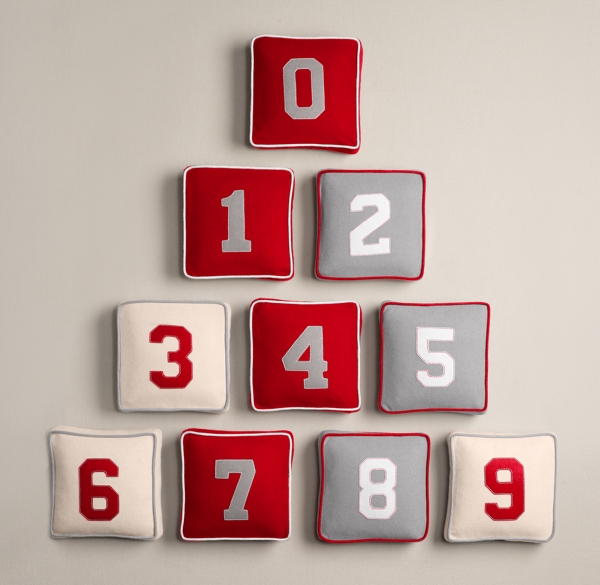 Here are few more things I got, nothing is finished, but you get the point:0)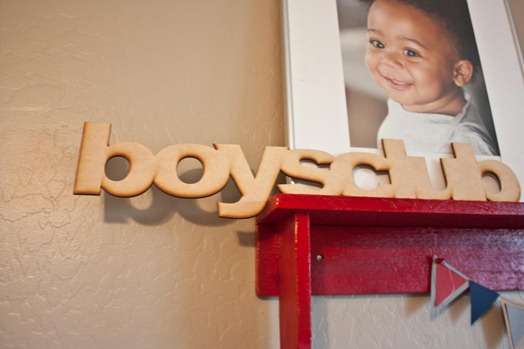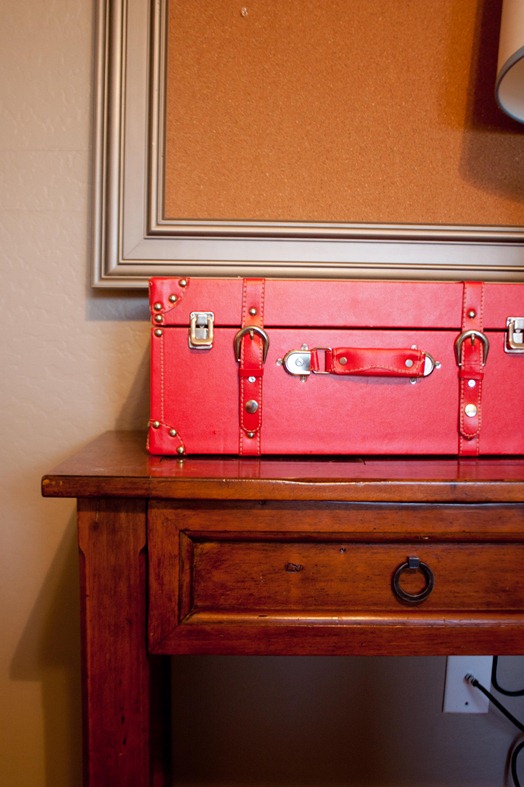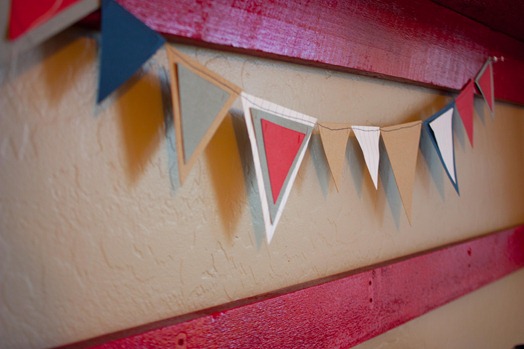 As far as the baby girls room, I ordered this pretty little number from Target! I hope it's as pretty as it is online! I should be here next week sometime!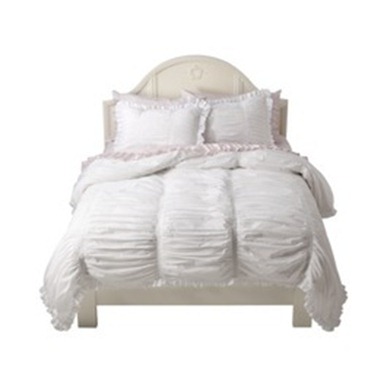 Hope to see you back this week for a few blogs from World Market and some ideas on guest bathroom essentials! See you soon friends!