I know I said I'd do it again. But the fact is that last week seemed to be FILLED with birthday giveaways. Since last year this trend has really caught on in the blog world:0) Which is awesome BUT today I have something BETTER than a Birthday Giveaway. Like many other bloggers out there I consider my blog a platform. By definition a platform is:  
1. A raised level surface on which people or things can stand.
2. A raised floor or stage used by public speakers or performers so that they can be seen by their audience
couple that with the biblical truth and you have the perfect spot to YELL and HOLLER about  all the goodness, kindness, love, joy,peace, patience, faithfulness, gentleness and self control that you see:0)
I recently finished up a bible study with some of my girls about the Living Beyond Yourself by Beth Moore. One of the things that stuck out in my mind towards the end of this study was the idea of spending yourself. Spending your TIME, your MONEY, your TALENTS on someone else. It's why we were made.. The act of pouring your soul into someone else's life is what I like to call a TRUE blessing. Because not only does that person receive such a beautiful gift of kindness and goodness, you my friend are taking care of your soul. With the very act of spending yourself , your needs will be satisfied. (Isaiah58-6-11)
My dear friend Andrea from Worley House Blog is doing just that, spending herself, her time and resources on someone else. God put on her heart sometime ago to help a couple  Daniel & Lyndsie Brooker  adopt a child.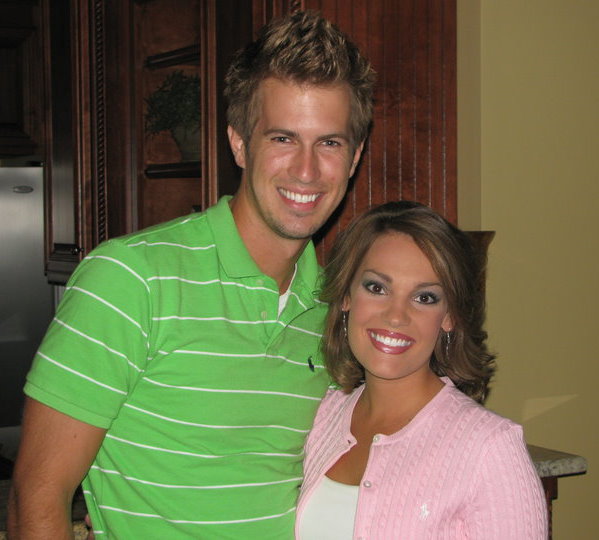 I think it is WAY to easy sometimes to forget that there are mothers out in our world who are without children. MOTHERS who have prayed for a child, and MOTHERS who long to call one their own. I think we make the mistake of thinking that MOTHERS are women who have children, but they're not. They're women who have the embedded gift of nurturing, loving, holding, cuddling and caring for children. But sometimes for whatever reason God has a different plan.
My prayer for my birthday this year would be that you spend yourself on this couple. Spend your TIME praying for them, spend your RESOURCES, and yes SPEND your money on helping them fulfill a prayer. Talk about them with your family while your eating tonight, say a prayer and let's keep them lifted and ready to receive their gift!
Andrea has partnered with some amazing companies including JoTotes, Daysping and many other fabulous businesses to giveaway a prize worth about 400 dollars!
Head on over to her blog to enter this amazing cause and read about their story!