Hey everyone! Happy Friday to ya! I'm so excited to be here today to show you what I've been working on the last couple of weeks! I was asked by a few awesome ladies from Better Homes and Garden to participate in this months blogger challenge using some of there outdoor products from Walmart and bring some life back to our patio. I'm sure you've seen all the new things that have brightened up the shelves at your local Walmart!
Tons of beautiful pillows, cushions, and colorful pots.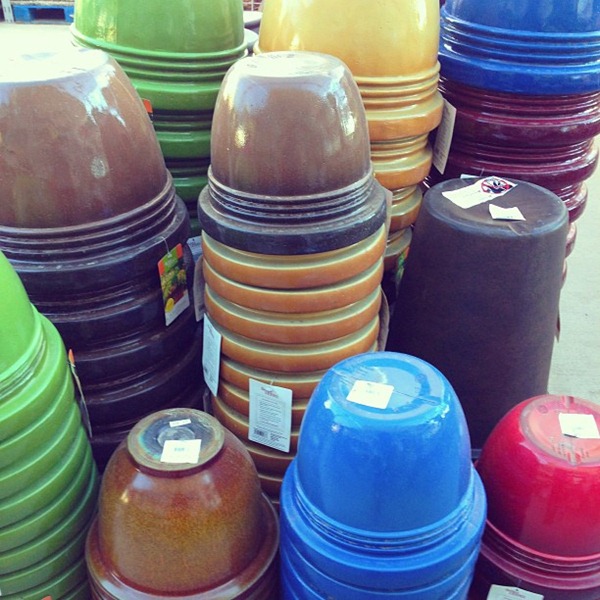 Here's my before and after using the fabulous items from Better Homes and Garden to give my patio a refresh! It definitely needed it after this winter:0)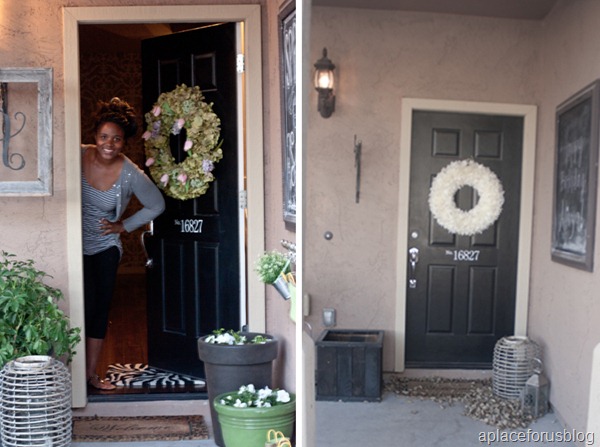 The thing I love about the entire Better Homes and Garden line is that it compliments my taste so well. Not out dated and not to trendy. Using their classic colors and traditional patterns I was able to add a lot of color to my patio along with some other items I had in my stash:0) . I ended up choosing a green color scheme with compliments of neutral colors like , black brown and white:0)
Take a closer look.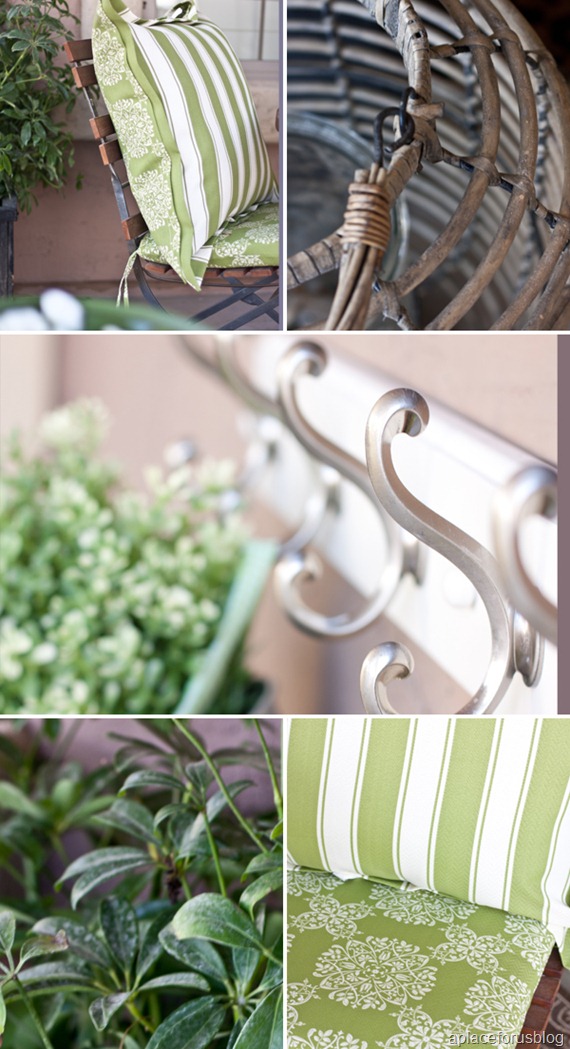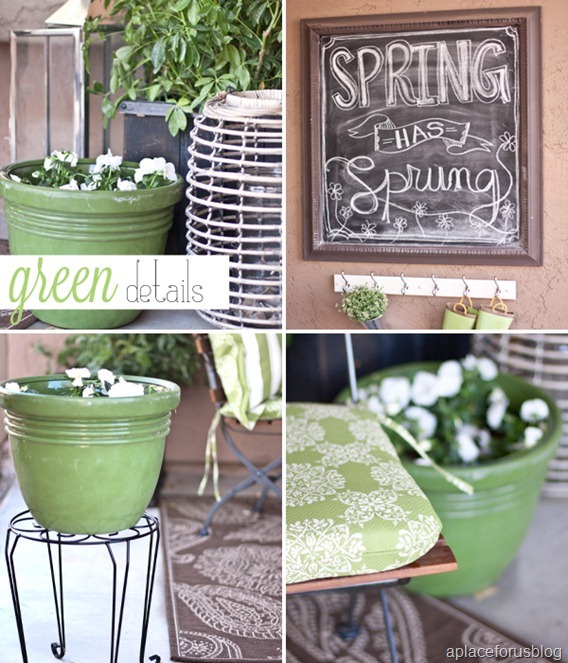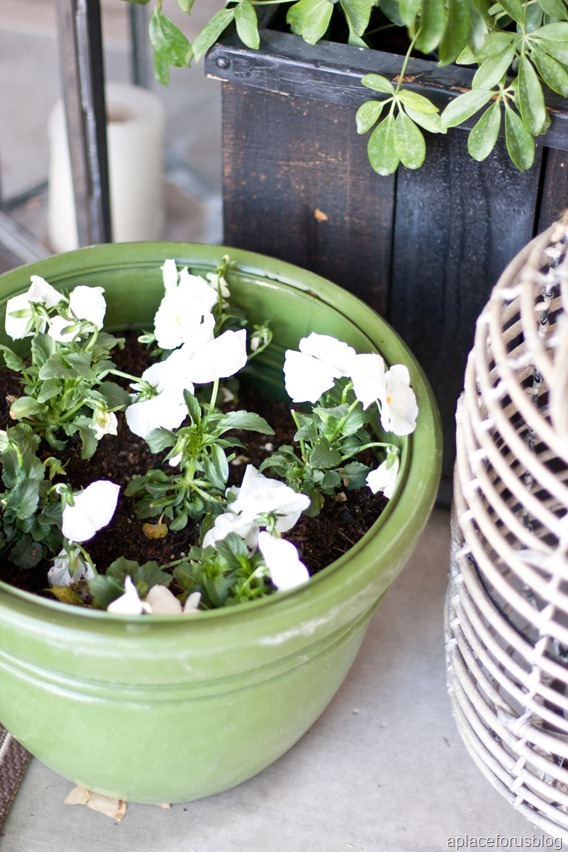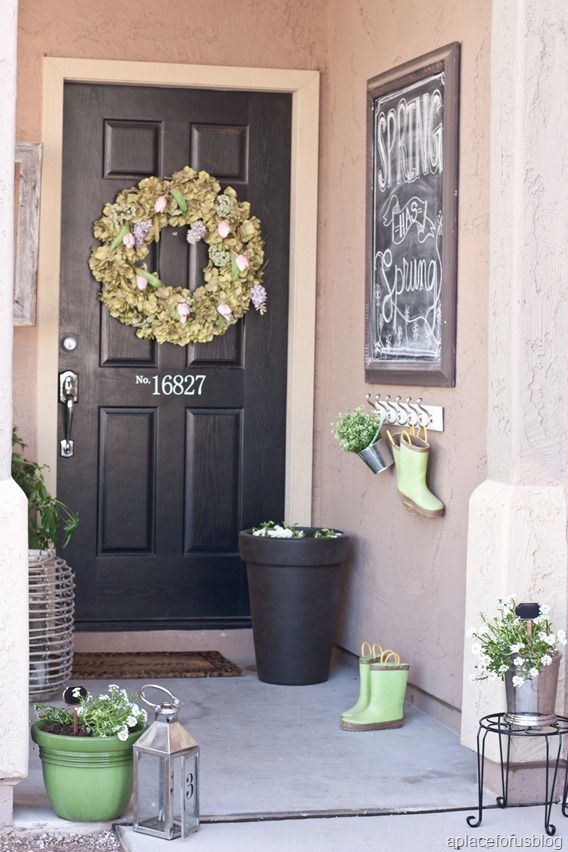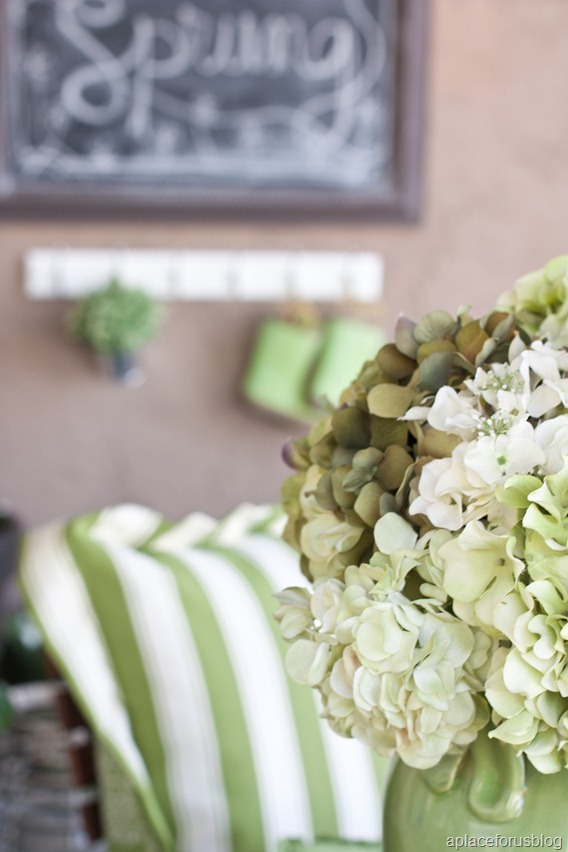 Here's how I got this look and so can YOU!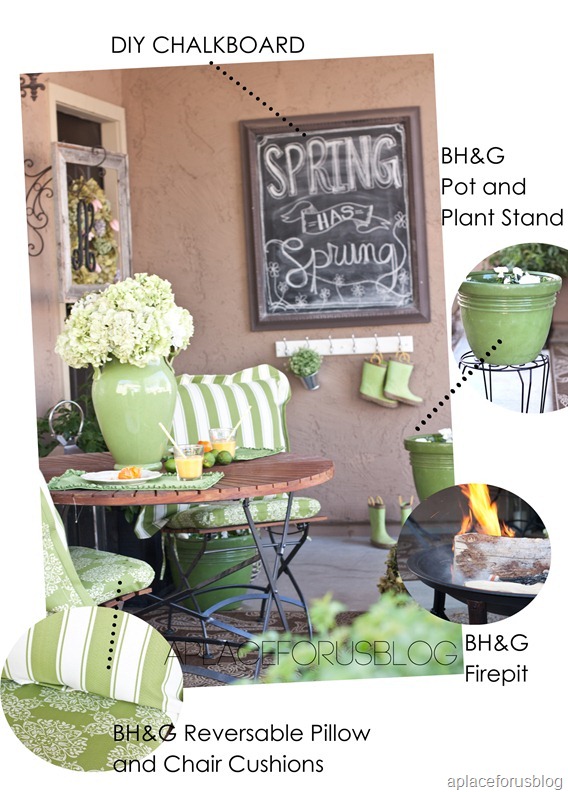 We also added a beautiful fire pit to our unfinished courtyard area! How nice would it be to have that all finished for some summer night fires:0) REAL NICE I say! Cobblestone, lounge chairs and pillows, a little music and twinkling lights….yeah, you get the picture:0)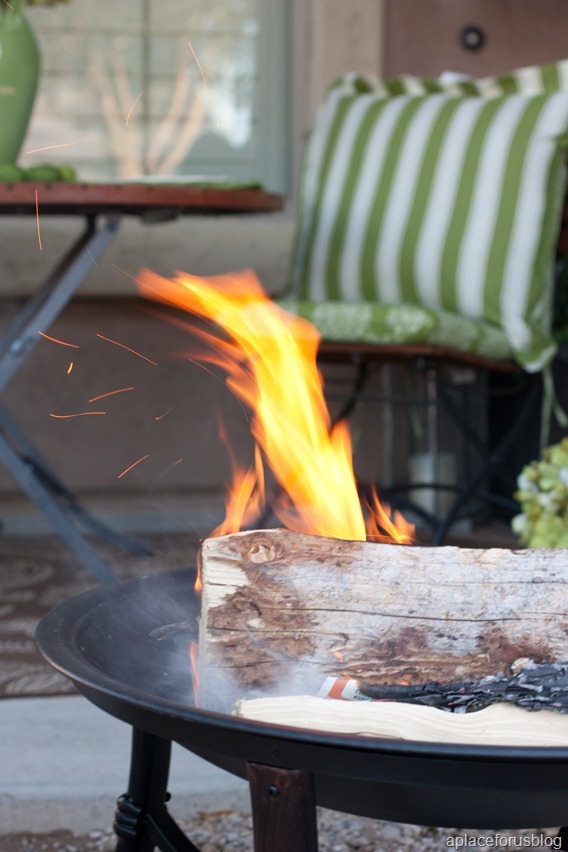 The kids even got to roast some marshmallows with dad's help:0)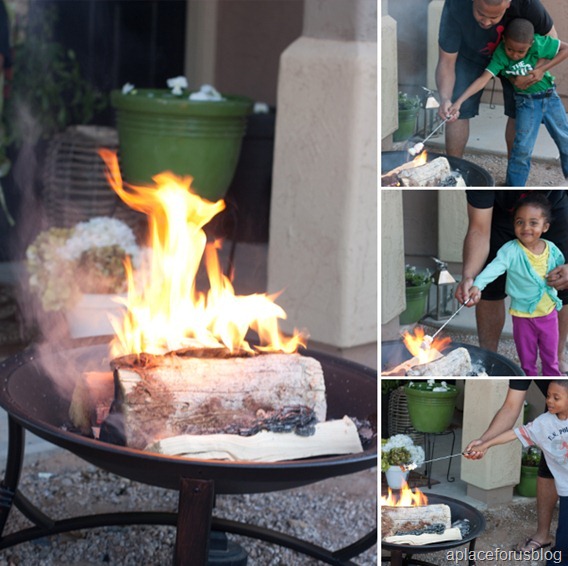 My oldest one just learned about fire safety at school…so you can see the concern coming from him…lol!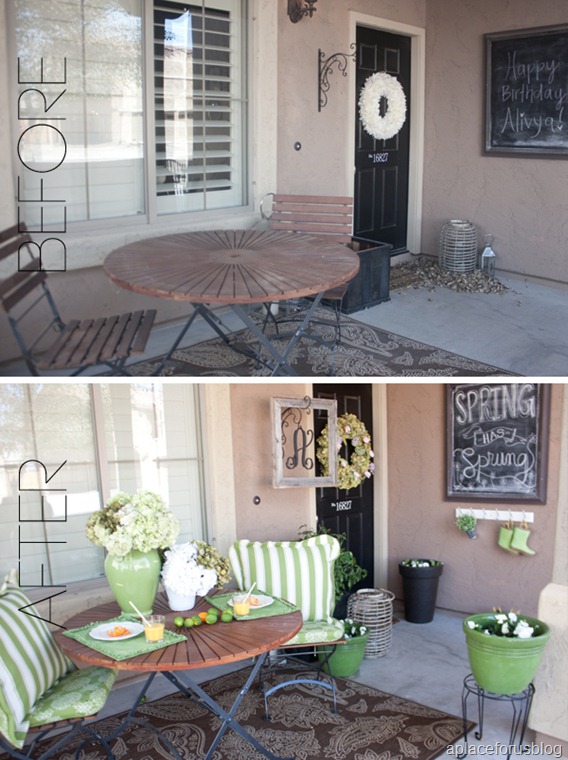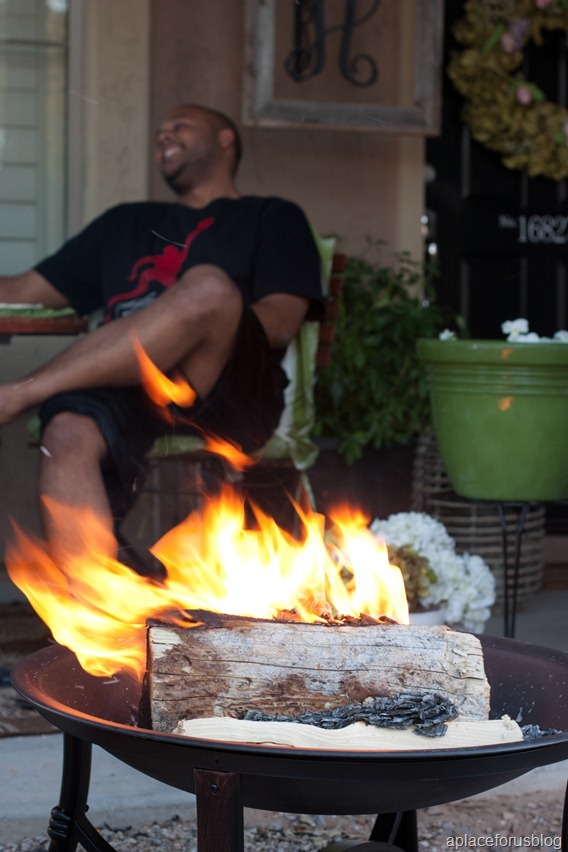 Are itching to get something going with you outdoor space! Now is the time to do it! As the snow melts away and little signs of life are coming back in your garden, I challenge you to refresh you space to! While your at it submit your photos to enter the
Room Refresh Sweepstakes…………
Want to know more about Walmart and Better Homes and Garden!? Visit them here!
I am disclosing that I received compensation
for my time and participation in the Better Homes & Garden Refresh
Challenge. Although we have a material connection , any publicly stated
opinions of their products remain my own.