Lately I've been dabbling! So many different opportunities have come my way all because of my little ole' blog here:0) and I have ALL of you to thank!!!!
If you look under the SERVICES tab under my blog header you'll notice it's an empty page:0) But as of lately I have been doing design consulting after receiving a few referrals from a wonderful friend! I will be adding the different services I will be offering soon, but I wanted to share with  a project I'm currently working on!
After doing a 2 hour consultation for two guest bedrooms this is what I can up with and she loved it! We are getting started ASAP and it should  be done before Christmas!
Guest Bedroom I will be wrapped in Sherwin Williams Rain and accented with yellows,khakis,grays,and mixed finishes of bronze, champagne and nickel. Our two main pieces will be a nail trim headboard and this beautiful duvet cover.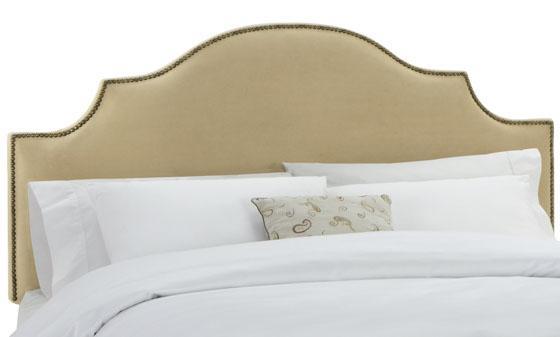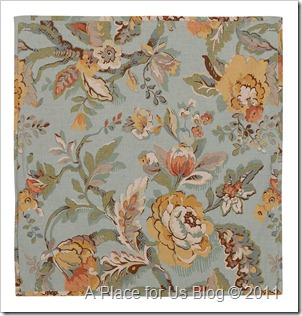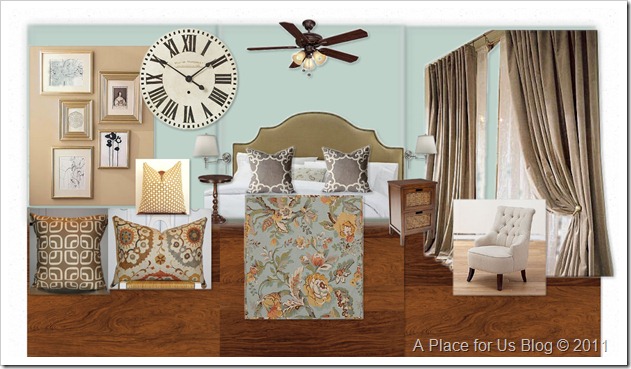 Guest Bedroom II across the hall will get the same paint color but will have pops of rust to give it a different look.
This BEAUTIFUL chair is our jumping off point.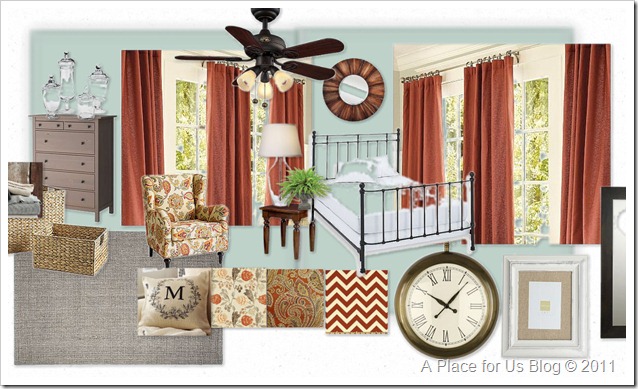 I think guest bedrooms are one of my favorite rooms to do because of the need of coziness and comfort. I will keep you posted about the progress of the two rooms!