Banana Bread plus Simple Packaging for Gifts
This post is sponsored and may contain affiliate links, please read my disclosure policy.
Every now and then I get in the mood to bake. I happen to have several bananas that were about to go bad so I decided to whip up some banana bread. I'm not necessarily a banana bread lover, but when it comes to this recipe I am. Its SO good. I skip the nuts because my family just prefers it that way and so do I. But the buttermilk adds something delicious to this bread.
Livy girl and I have been spending a lot of time together since the boys have been in camp the last couple of weeks. So she was eager to help me this particular morning and pulled up a chair to help me with all the fun parts. You know, the pouring, and stirring and licking the bowl. Oh, and of course the first bite. :0)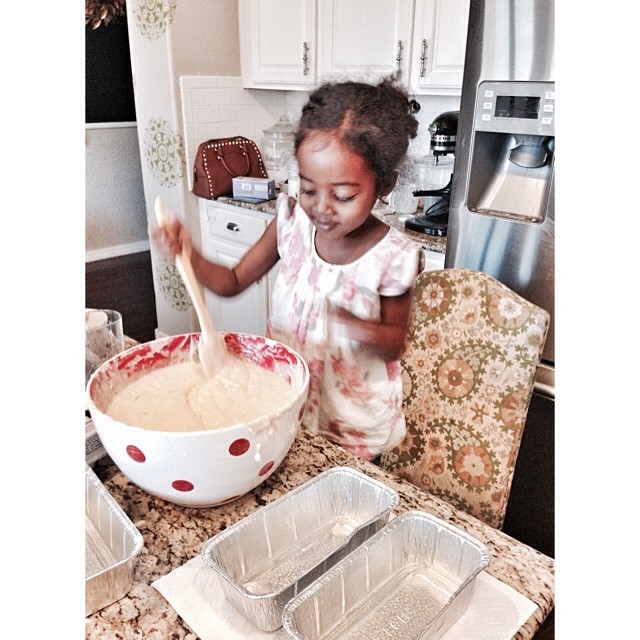 Not only does the buttermilk give this bread some extra flavor but I also swear by King Authors Unbleached Flour. Don't ask my why, it just works. I've also used the bread flour and it's turned out ok, just more of a bread, if that makes sense. ha! I used this recipe from Shelley and I've also used this one and this one! I think each one is delicious and the mini pans make a difference! I only had the large ones so I added an extra 20 minutes to my baking time.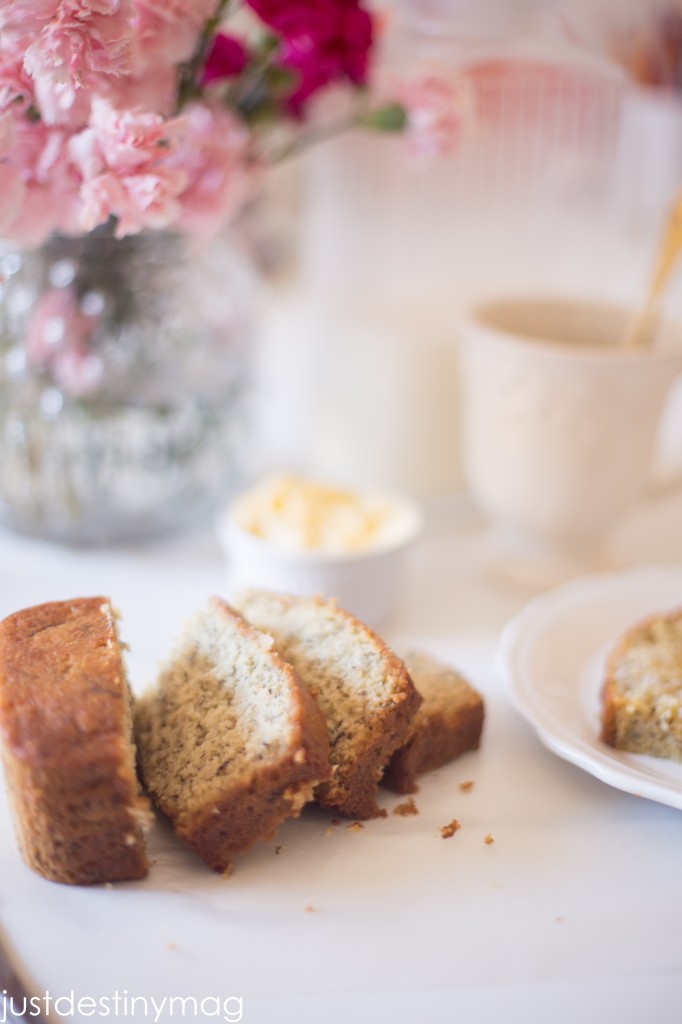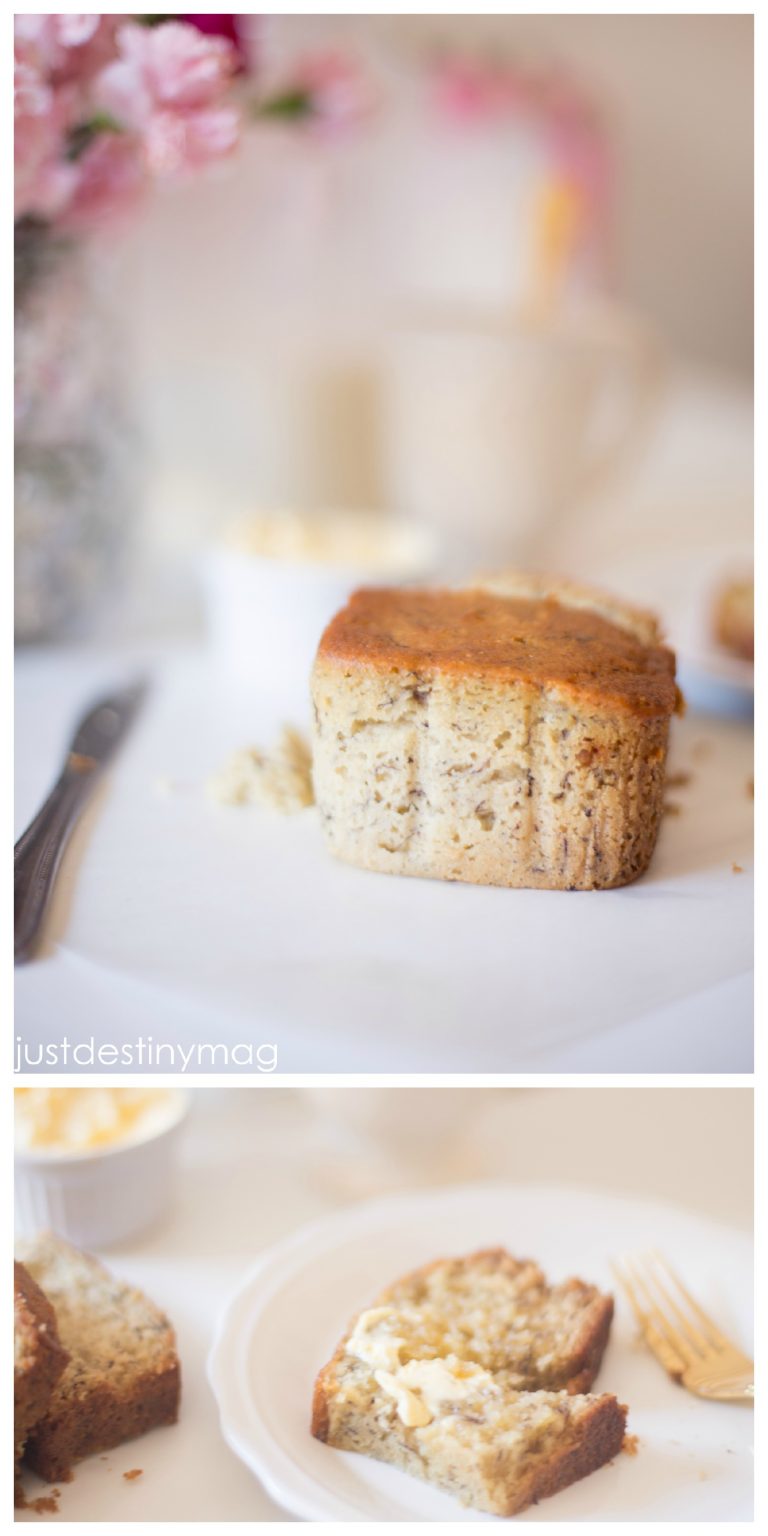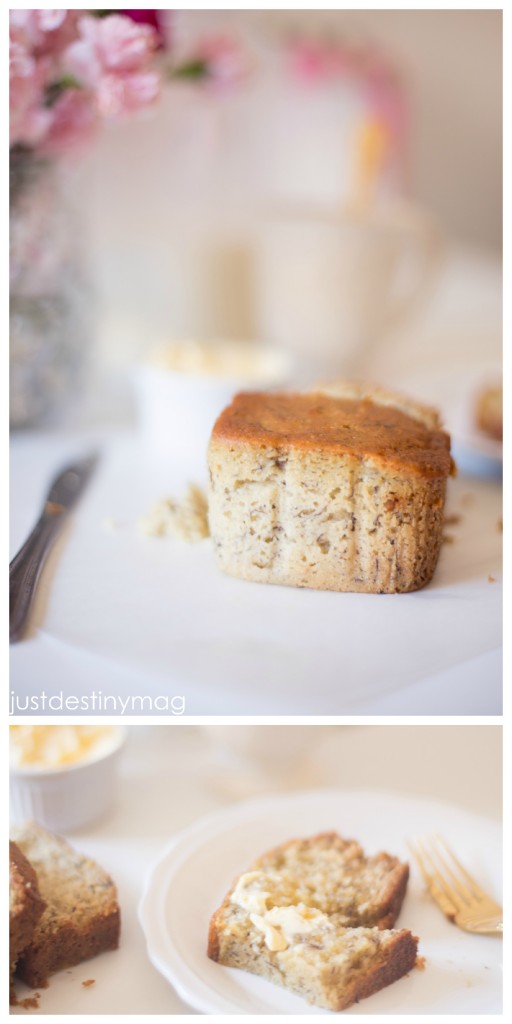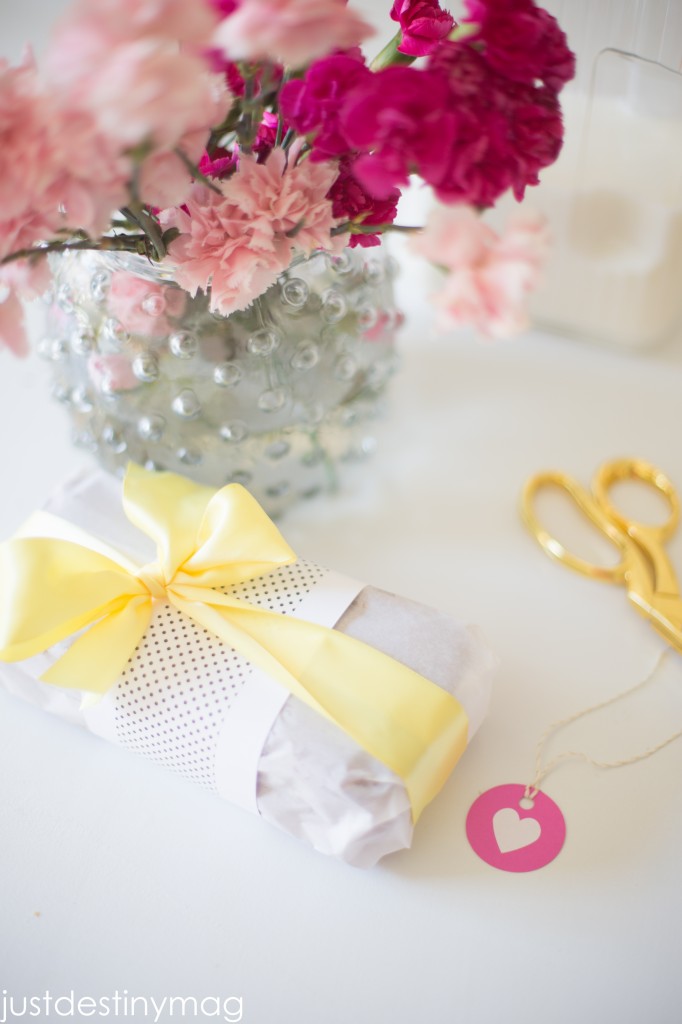 To make a simple hostess gift or just gifts for friends and neighbors, take a piece of white cardboard and cut it to 4 in by 8 in long. Then use these washi tape sheets and cut a piece 2.5 in by 8in. Then place the washi tape in the middle of the cardstock.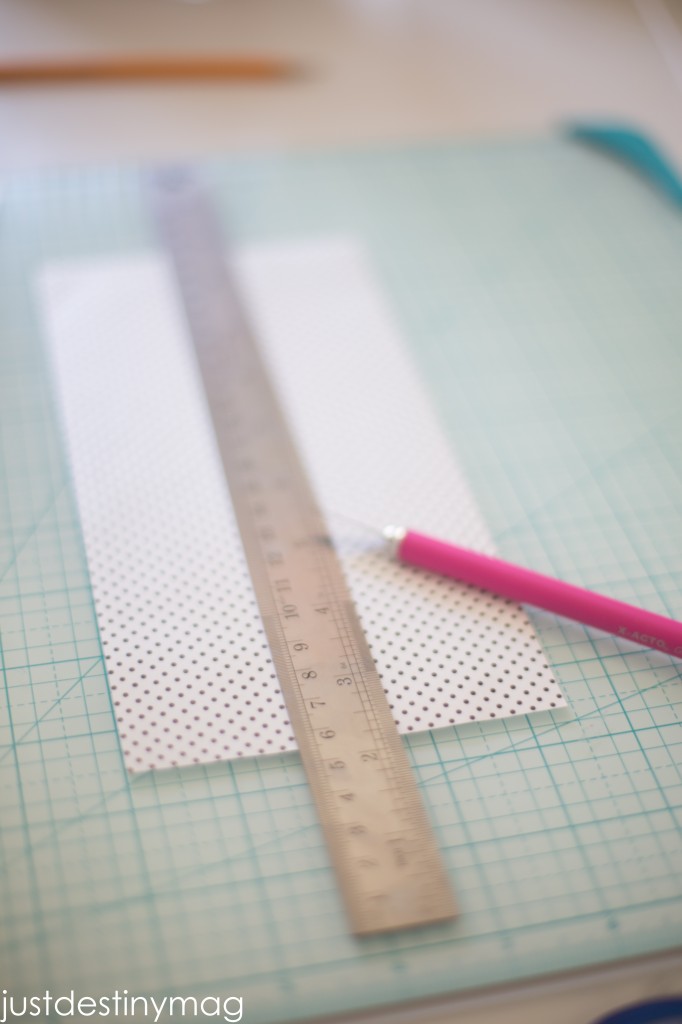 [line]
Next take your banana bread and wrap it up with the parchment paper. Think of wrapping a gift! It's really that easy!
Next take your sleeve and wrap it around the bread and use the adhesive to secure it. Then tie a nice ribbon around it for a touch of pretty.
[line]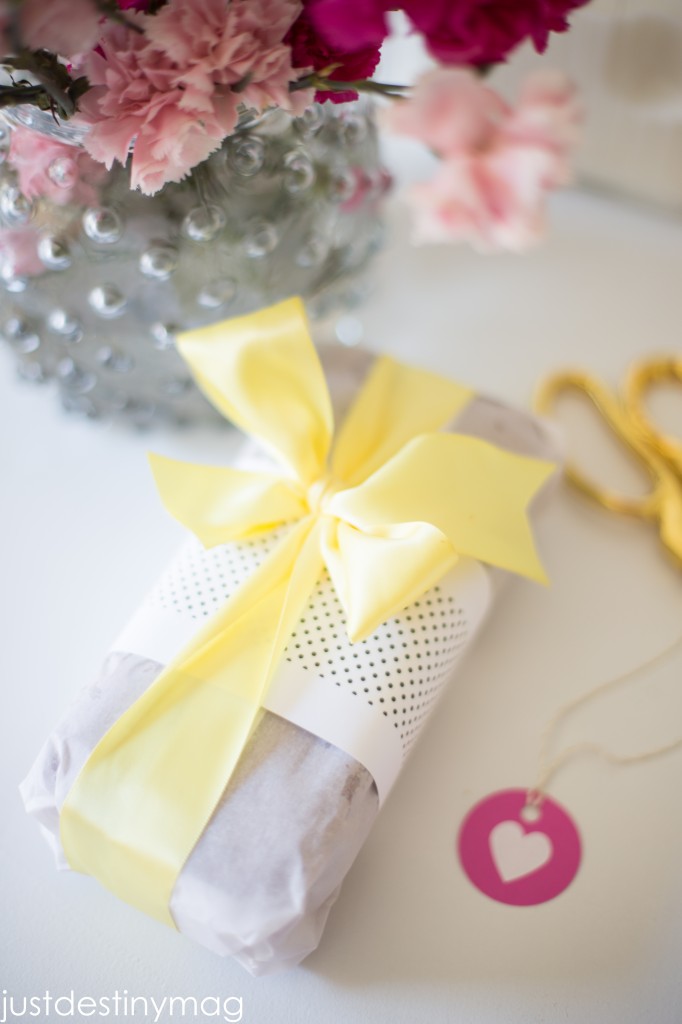 [line]
Right now ShopWeR is having a killer sale on these washi tape sheets! Get 30% off right now and then and extra 20% off when you use the code "PLACE" Pretty sweet right!!! I love extra percentages off. ha!
As apart of the Studio team each month I partner up with WeR Memory Keepers to bring you fun crafts for parties and entertaining! This may include trade, free products and or compensation for product use or review.