Hello Homelovers!
If you've ever wondered if you could add some smokin global flair to your home without going overboard, then today is your lucky day!! wuwu! Adding global décor can be little intimidating, but done the right way it can add some depth to your interior haven. Today I'm going to show you a simple way I added that flair and also give you some other examples of how you can do the same!
Global Accent Wall
This is an accent wall between my kitchen, the hallway and my living room. On the opposite side I have a super fun chalkboard to write messages for my family and to our friends. This wall is seen from the family room and the breakfast nook so it's a pretty fun piece of interior real-estate..ha! I originally had bead board wall paper on it BUT with the amount of traffic it was getting I knew it wouldn't really be a great choice. Instead I wanted something that added some interest in that direction and some color to bounce of my pretty neutral kitchen.
So what I did was I used these olive colored paisley decals that I ordered from ByrdieiGraphics and sectioned them out on my wall.
I found it a lot easier to apply the decals by ripping off the paper section by section and peeling back slowly. Otherwise it took me almost 20 minutes for ONE decal! By doing it this way I only spent about 5-7 minutes one.
Using the paisley pattern gives the space just the right amount of UMPH without saying " LOOK AT ME IM A GLOBAL WALL" lol! I think a nice neutral art piece or a corkboard would be a great added layer over this super fly wall. I will let you know when I find one:0)
Now that you've seen an example, I suggest that when your out shopping for global décor remember to look for pieces with great color, interesting texture, and a handmade look. Having to many global pieces will push your space over board and you will feel like your actually living in a market:0) So pick out one or two pieces that makes your heart flutter and…BEGIN!
COLOR
One of my favorite places to shop global on the cheap is World Market. They have everything from colorful rugs to unique hand painted knobs. So for example, you could take this Orange Disco Indoor-Outdoor Rug and use that as your jumping off point or as a piece to play off your existing room with similar colors. Unless you going for a very monochromatic look, what you DON'T want to do is have every single accessory ALL orange, or pink or green. Which seems like easy advice to follow but a lot of homelovers think they have to have a similar color in each piece they choose for their homes. But that's not true! Instead of going for the matchy matchy look. Give it a good mix! The easiest way to do this is to start with a neutral base (walls, sofas or chairs) and pull colors from the global item or piece and use it in your accessories. Once that's done add a contrast piece to finish it off. I love adding black & white to my rooms!
TEXTURE
To add texture to a room I like to use rugs like sisal, bamboo or a short shag. But another fun way to add texture to a room is to use feathers! It's bit scary at first but it actually can work if used in small doses or as a center piece. It's only when you start to feather up your ENTIRE home you'll see disaster starting to strike. Check out this amazing piece made of feathers. I first spotted it on Candice Tells All and then again on the Nate Show. To purchase an original your going to have to fork over a pretty penny. The small one starts and $1500 dollars. Oh.
But I'm in love with them and I'm pretty sure their hackacble. Just gotta go find a thousand feathers:0) Let's DO IT!!! I can't get over that big bird yellow!
HANDMADE
Handmade items can come in the form of pottery, tables, vases, glass, or chandelier's.  Check out some of these global rooms that showcase some wonderful handmade items.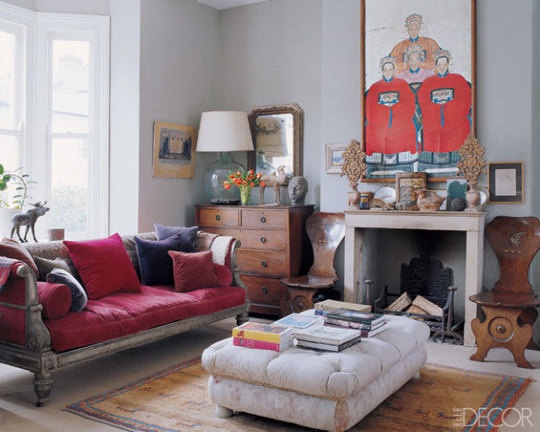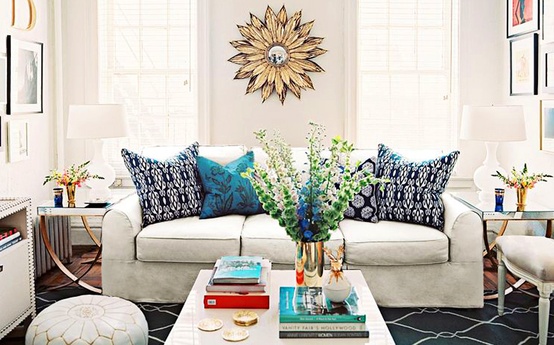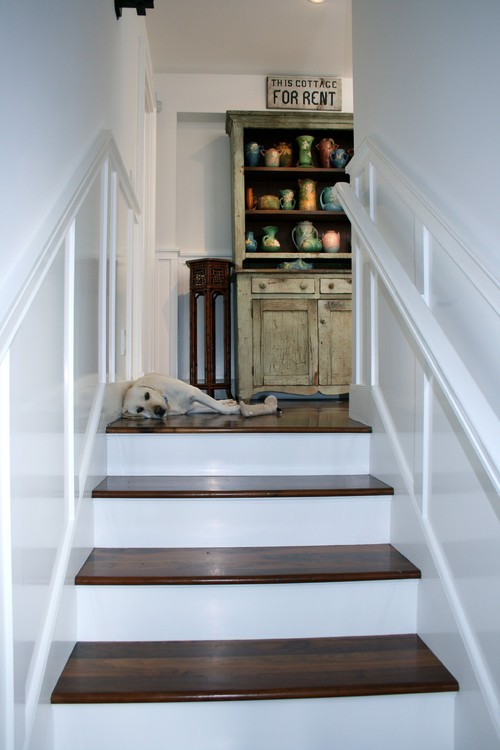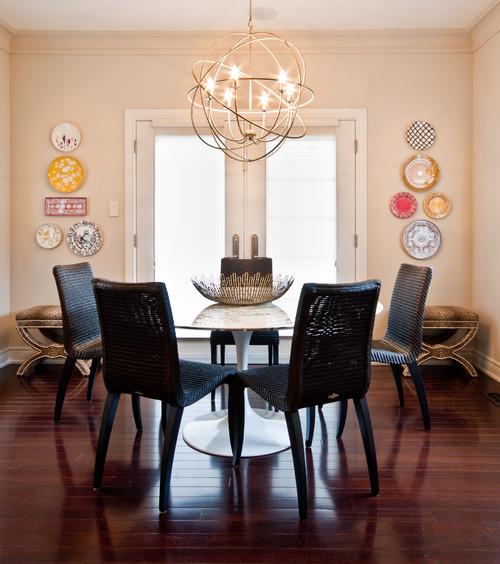 So, do you think you can do it! Go ahead and mix it up with color, texture and handmade items to achieve that yummy global look! Have you tried the global look in your casa yet?
For more design talk and updates, follow @aplaceforus on Twitter. tweet tweet tweet!