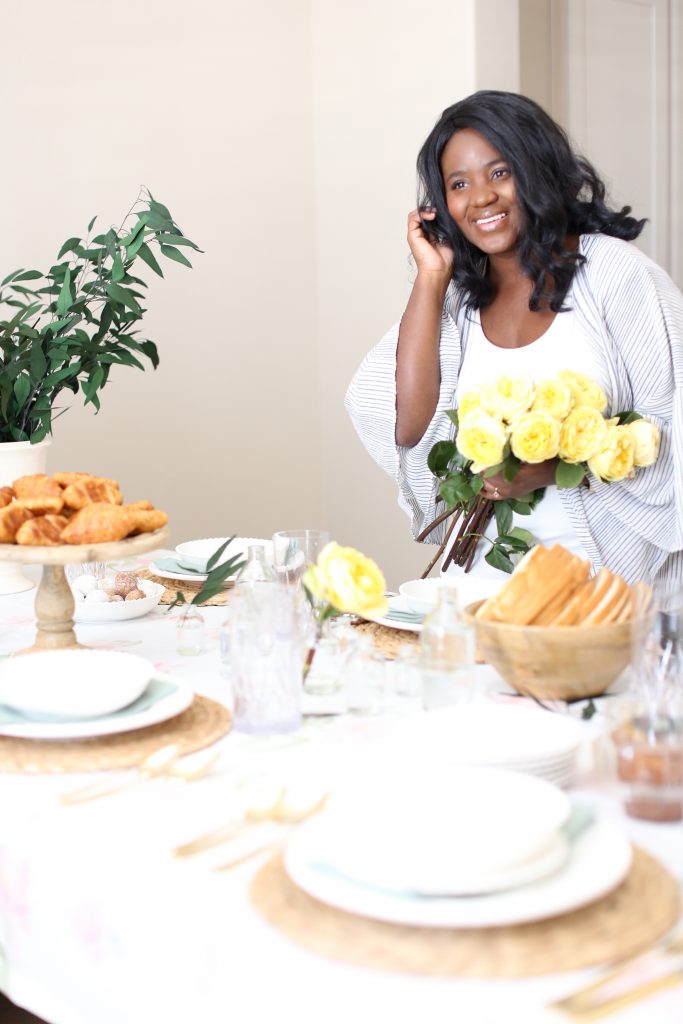 Hello! Welcome to Just Destiny.
Just Destiny is not only about all the things I love, but you too! You see, we're kinda the same. We love pretty places and things. We love to talk about home decor while the guys catch up on the latest football game. We love our stores, we love our shoes and we love to entertain. We like getting up and starting out the day with a cup of hot tea or mocha latte whatever:0) We know we should workout but some days we rather eat a cupcake. We have a family who we adore, girlfriends we can't live without and a God who is good. A great idea, cool products and cute kids make us jump for joy! Did I mention we like pretty stuff. Well we do. We make things work. Old stuff, new stuff, it doesn't matter to us. We love Gucci bags and fine dining but Target is where our heart is. You and I are living out our Destiny, together. Come here to get inspired to create your own life, by listening to your passions and the spirit in you. It's not just my destiny it's yours too.
Have a question or partnership idea? I would love to hear from you!
[contact-form-7 404 "Not Found"]
[/right]
About Destiny
Destiny is girl behind Just Destiny. She is a rare native to the beautiful state, Arizona where she raises her three children, along side with her groom Mr.Right:0) After quitting her job as a 1st grade teacher to raise her children, she quickly found a passion for all things home and started blogging to share with other home enthusiasts. Even after 9+ years of love, marriage and family in her pocket she still and always will consider herself a blushing bride. Creating beautiful things and a beautiful life can be considered vain, but she believes beauty brings others together. Whether it's through a smile, laugh, fresh flowers, bike rides, hiking in search for the sun rise, chocolate chip cookies, a made bed, or a painted wall. Being authentic,genuine and loving are all ingredients to a meaningful life!
Mentions and Partners
[line]