Thank you to Yahoo! Mail for sponsoring this post about staying connected. I was selected for this sponsorship by the Clever Girls Collective, which endorses Blog With Integrity, as I do.
Last time I shared how much WE (Reggie and I ) Love Email because it helps us stay connected through the day and keeps us so in LOOOOOVE and all smoochie smoochie.
Well, the other reason I LOVE email is because it's a way to receive and give ENCOURAGMENT!  My church is doing a twitter series, (I know, cool right?) and this was one of the topics a few weeks ago. So it got me thinking about…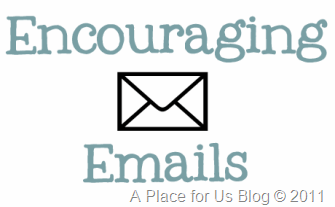 How great is it when you open up an email from one of your besties saying , "I was thinking about you today! Have a wonderful day!"
Or from your mom saying " Your such a great mom! Thank you for my grandkids!!!
A little encouragement via email can shape someone's entire day, week, or LIFE:0) Thanks to my lovely blog here, my email address gets filled with encouraging LOVE notes just about everyday! It's quite the self esteem builder…lol! I don't ever take it for granted. You guys are just amazing and SO encouraging!
Lainie, one of my readers, recently decided to leave the sweetest message about my Hallway Signs:0) Her few words totally made my day!

An encouraging email from Heather from ReStyle group lead me to start doing some design consulting :0) More on that later!

You never know when someone is about to quit, throw in the towel, or give up on their dreams. Everyone has bad days and your words might just change that! So never hesitate to let someone know how special they are to you!
One of my favorite verses to read when I need some encouragement from God is Romans 8.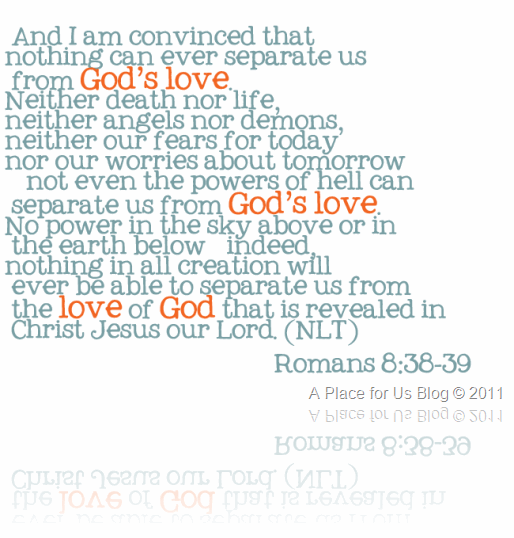 Check out this video. Looks like this little girl got some great encouragement from her daddy and is returning the favor!
What encouraging words have touched you lately?