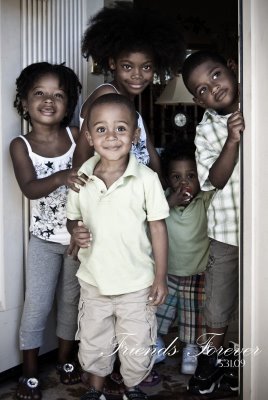 The Hankins…minus my boys!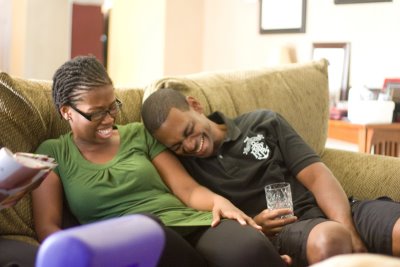 Alexia and Karmicheal…so cute!
Out bestest friends…..and family The Hankins have LEFT Arizona and moved to CALI!!! We knew the day would come when the military would move them..and the day has come and gone:0( At first it looked like it would be ITALY but then it changed to beautiful and sunny California! We are going to miss them sooooo much! But we can't wait to make some weekend trips up to visit them. They live right down the street from Magic Mountain….that area is BEAUTIFUL! Before they left we had a little farwell breakfast and then they were off! We have spent the last 4 Christmas's together, both of the boys births and of course BBQ and lazy Sundays! We even all got baptized together!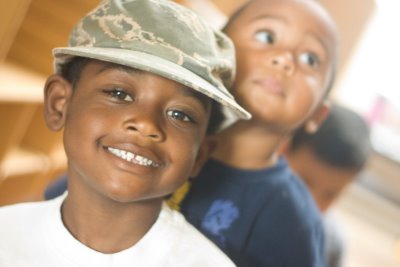 Ontario out God son and Mikel in the back!