It's back to school time! Right about now a lot of us moms opt in for the 17 month calendars because it allows us to plan ahead all the way into the next school year! I'm all about forward planning! Others love to start the new year out with a fresh planner! Along with awesome things like my mommy cards, planners are great for you to start the new school year off right.
So here are 8 stylish planners that you can purchase now for the school year and a few 12 month calendars for the new year! Parent meetings, football schedules, birthday parties, fundraising and volunteer scheduling can all be packed into these beauties.[line]
Numbers 1 and 2 will cost you over 50 bucks ( they go so fast they might be sold out by now) but are jammed packed with goodies for the serious planner and entrepreneur.
My planning system is a little simpler. I love MONTHLY calendars with big spaces and use the life mapping/bullet journal system as well because I LOVE notebooks:0) 12 month calendars usually work for me but I'm thinking about going with the extended one this year!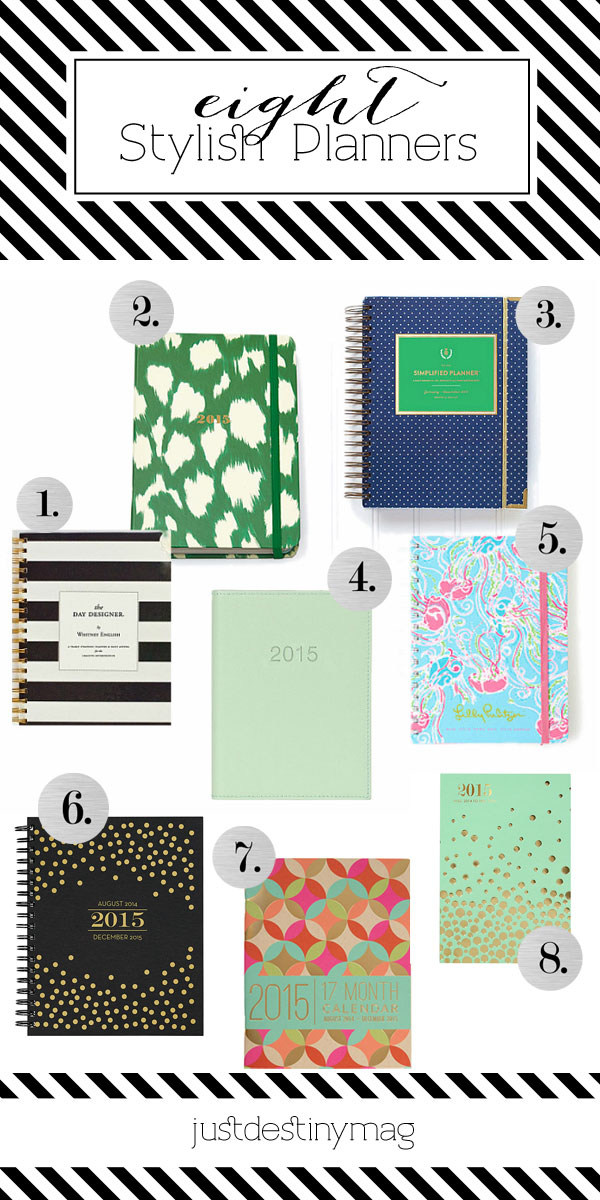 How do you guys plan? I think I might do another post once I pick out my new one and do a review for you guys! I'm always interested in seeing how other people organizer since Im SO not good at it!
one.two.three.four.five.six.seven.eight