Each year I have every intention to be apart of the Nesters 31 Day series and each year I never get to it. I have all these amazing plans and ideas. Notebooks people. NOTEBOOKS full of ideas and well, that's were they stay. So this year as I was going through the same motions as years past and I stopped myself and decided take a simpler road. Flowers.
[line] Why Flowers?[line]
Well I love flowers. I'm totally drawn to them. THE only dislike I have is that they don't last:0) But that's easy to get over cause all you gotta do is grow more, or buy more. ha. 31 Days of Flowers is going to be simple. Each day I will take a photo of a flower and post about it. Nothing fancy. Maybe in a jar. Maybe in my hand. Maybe on the street. Eiether way, it will be a pretty picture of a flower. With this series I'll have two goals:
ONE: Work on my photography and editing skills
TWO: To take the images and turn it into a coffee table book for our family room.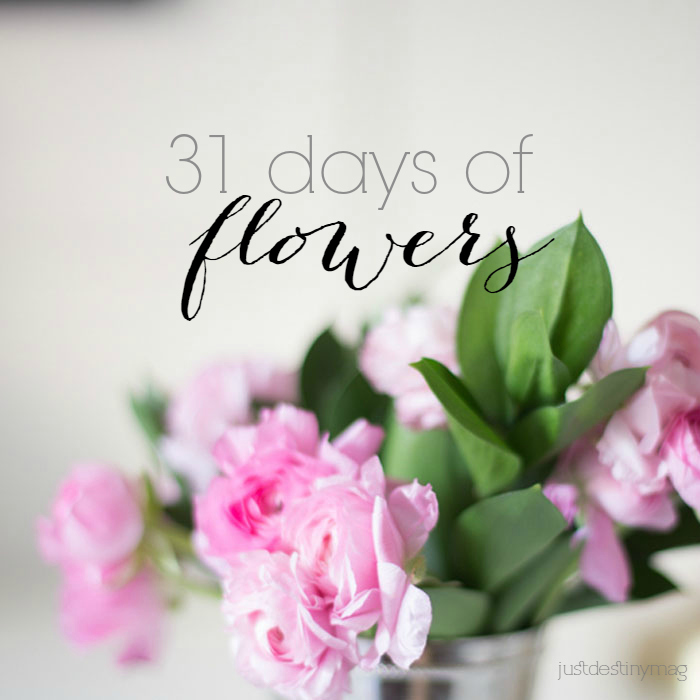 You can read all about this series here! Starts October 1st !